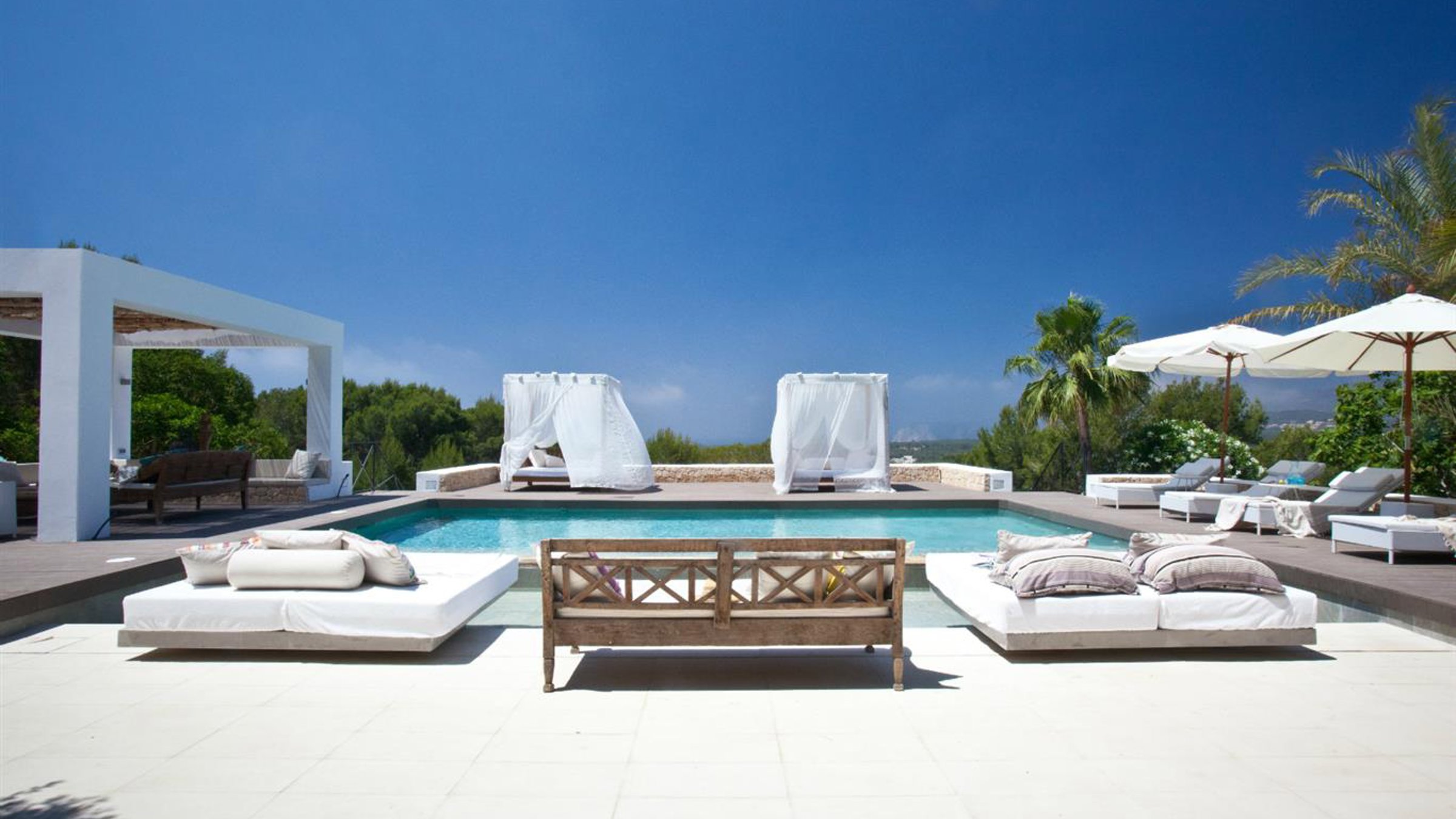 Collections
Luxury Villas in Ibiza with Private Pool
One of the many advantages that a villa holiday provides you over staying in a luxury hotel is having access to your own private pool. Dynamic Lives has a large portfolio of stunning villas in Ibiza with private pools, Jacuzzis and hot tubs, offering you the opportunity to play, do laps or chill out in complete privacy.
Luxury Villas in Ibiza with Private Pool
There is no finer feeling than coming home from an action packed day and enjoying a barbecue in complete tranquillity by the side of your own pool. Many of our villas offer panoramic views from the pool over the stunning Ibiza landscape and Mediterranean Sea.
See above for examples of our extensive pool villas in Ibiza with stunning views. Contact George and the team on +44 2034113675 today to book one of our handpicked luxury Ibiza villas to rent.