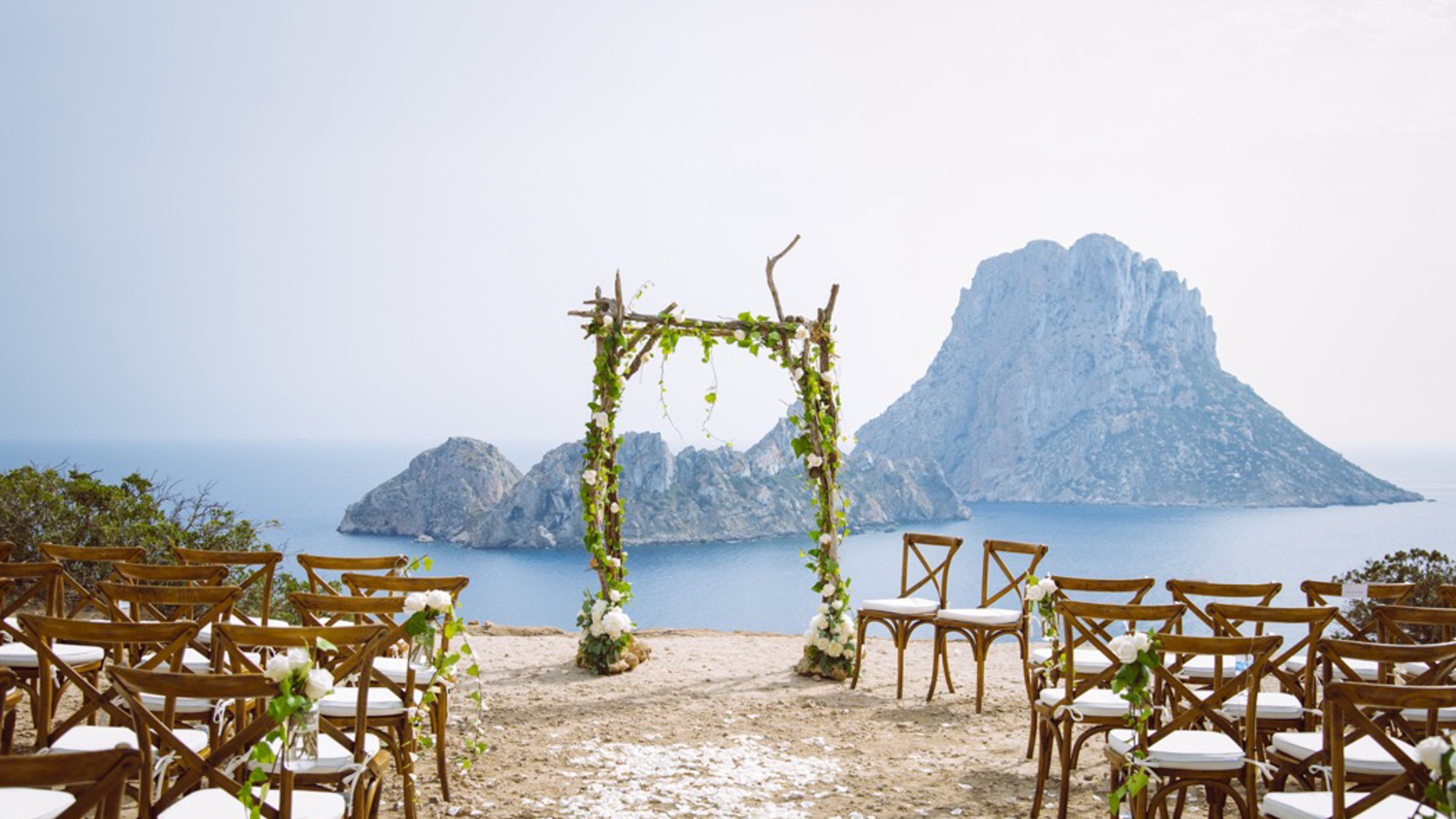 Collections
Ibiza Wedding Villas
Dynamic Lives has hand picked a number of luxury Ibiza wedding villas for you to choose from so you can tie your nuptials in your dream location. For many reasons, couples are now choosing to enjoy the entirety of their big day in the privacy of a luxury villa.
Ibiza Wedding Villas
Imagine walking down the aisle to fantastic weather and stunning views on your wedding day in one of our luxury Ibiza villas to rent. Take advantage of our concierge services to make your day that extra bit special and a lot less stressful. Villa Can Jordi is one villa in our collection that has provided the backdrop to many weddings. Ibiza offers a fantastic range of breathtaking settings for your wedding whether you are looking to get married with a sea view, or prefer the privacy of a stunning rural setting, the island and Dynamic Lives has the right place for you.
If you would like to find out more about our wedding villas available on the White Isle, please do not hesitate to send over an email and we will get back to you within 24 hours. Alternatively call George and the team on (+44) 203 411 3675 for a friendly chat about your big day and what you need to get married in Ibiza. We are available to talk to you any time Monday to Friday between 9am and 6pm.