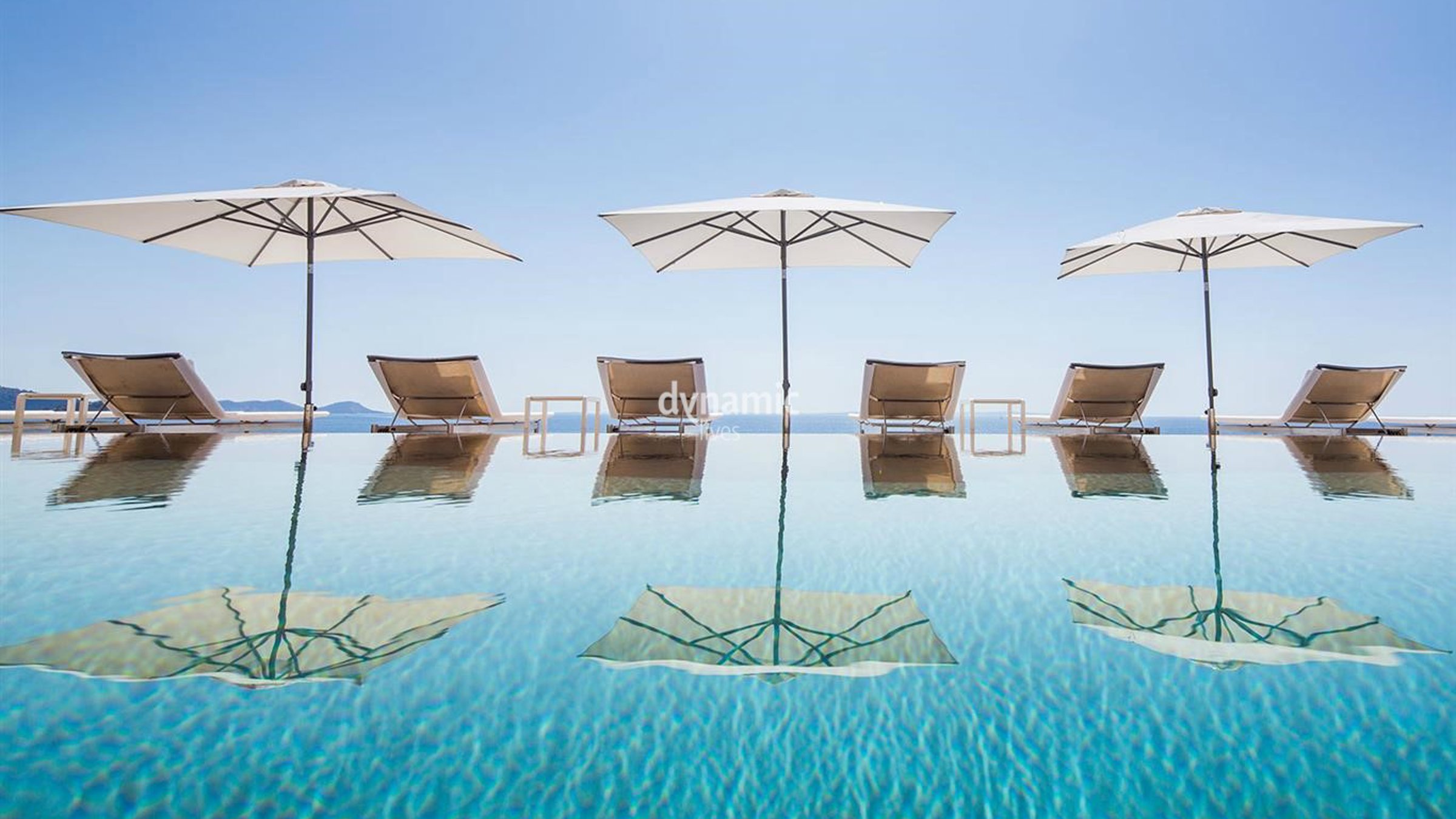 Collection
Heated Pools
How about a refreshing dip in your heated pool? Our Ibiza villas offer exactly this opportunity and an efficient heating system makes the water around 3°C to 5°C warmer, ensuring that you can enjoy a swim in your private pool in Ibiza throughout the year. On top of that, we have a selection of Ibiza villas with fenced pools, which allow you to relax in complete comfort and peace of mind that your children or pets will stay out of the water. Enjoy the comfort and safety that Ibiza villas with fenced pools (which we can provide a fence at any villa), especially if you are travelling with kids or during the low season.
Our Range of Ibiza Villas with Heated pools
Scroll through the list of our luxury villas in Ibiza with heated choose your favourite one. We have always received extremely positive feedback on our pool villas from previous customers, so do not hesitate to ask for one of them during your villa booking process with Dynamic Lives.
At Dynamic Lives, we take time to understand your holiday requirements in order to select the best possible luxury villa in Ibiza for you. Our villas boast numerous features, from heated pools to tennis courts, and we carefully select one that is best suited for your needs to ensure that your holiday in Ibiza is exhilarating.
From Monday to Friday between 9 a.m. and 6 p.m. George and the team are available to discuss your next Ibiza holidays by phone on +44 203 411 3675. Find out more about our Ibiza villas with heated and fenced pools today.