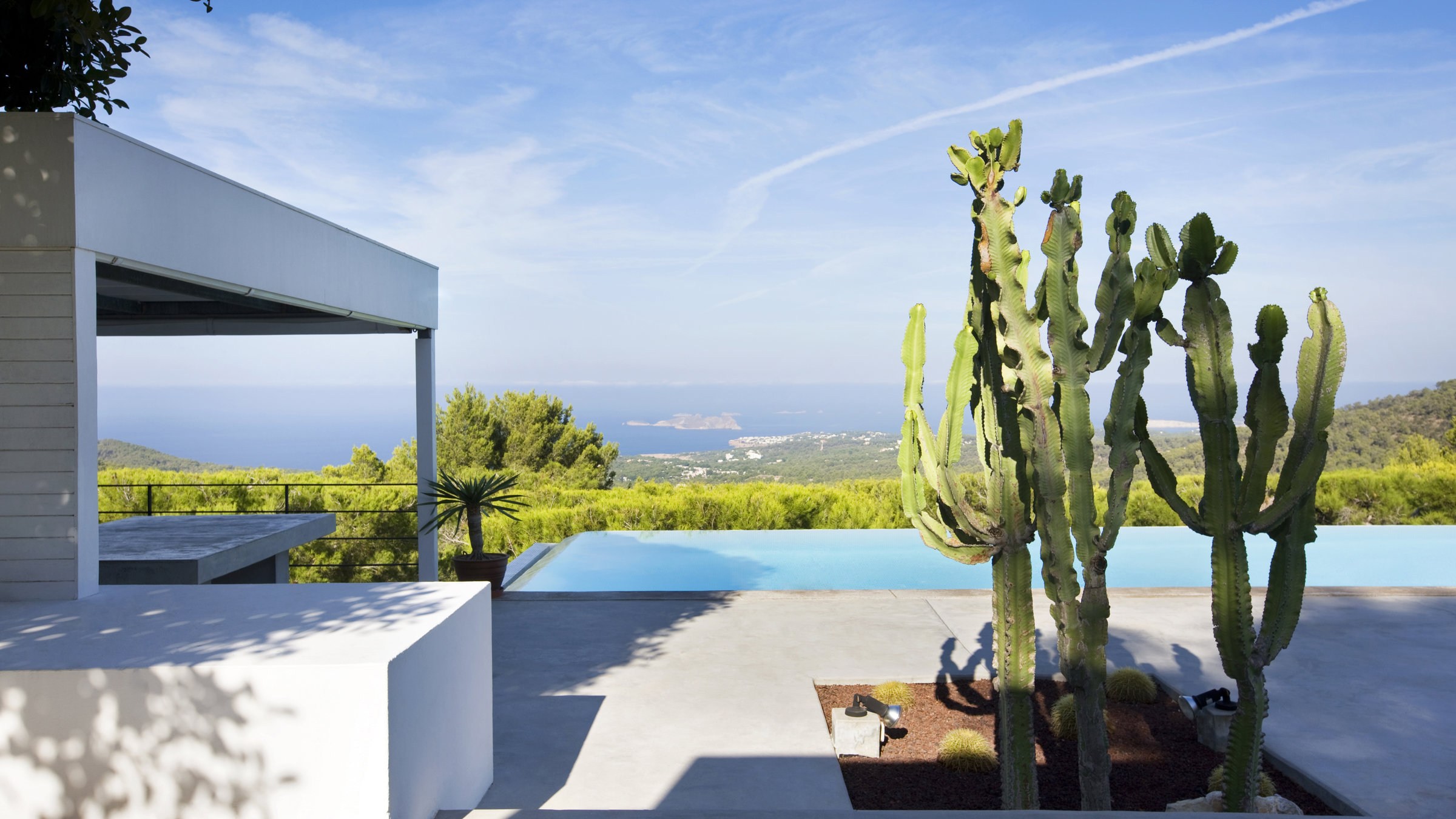 Collections
Luxury San Jose Ibiza Villas
Surrounded by historic, charming villages, San Jose is the largest municipality on Ibiza. Villas in San Jose Ibiza boast superb views of the sea, the surrounding hills and valley and grant quick access to the unspoiled countryside, numerous restaurants and Ibiza Town.
Exclusive Range of Luxury Villas to Rent in San Jose Ibiza
Visit the historic Punic-Roman and Phoenician settlements as well as the impressive white walled medieval 15th century parish church of Sant Josep de sa Talaia which famously took 300 years to complete - you could say the pace of things has not changed in San Jose, making this the perfect place to apply the breaks to life, in style! You'll not be short of things to see on this beautiful part of the island.
By night, the scattered illuminations of the town's bars and restaurants light up the night, often accompanied by the sweet sound of jazz or street music. St Jose area, especially its northern part, boasts ideal sunset and sea views. Villas in St Jose are also perfectly positions to access the best white sandy beaches of the south west coast, such as Cala Conta, Cala Tarida, Cala Bassa and Cala Vadella.
One of the most varied holiday destinations on Ibiza where the world is your oyster, San Jose offers luxury and charm as well as being central to a wide choice of happening beaches where you can find quality tapas eateries and bars - a slice of perfection. Dynamic Lives can find you the perfect San Jose villa suited to your needs.