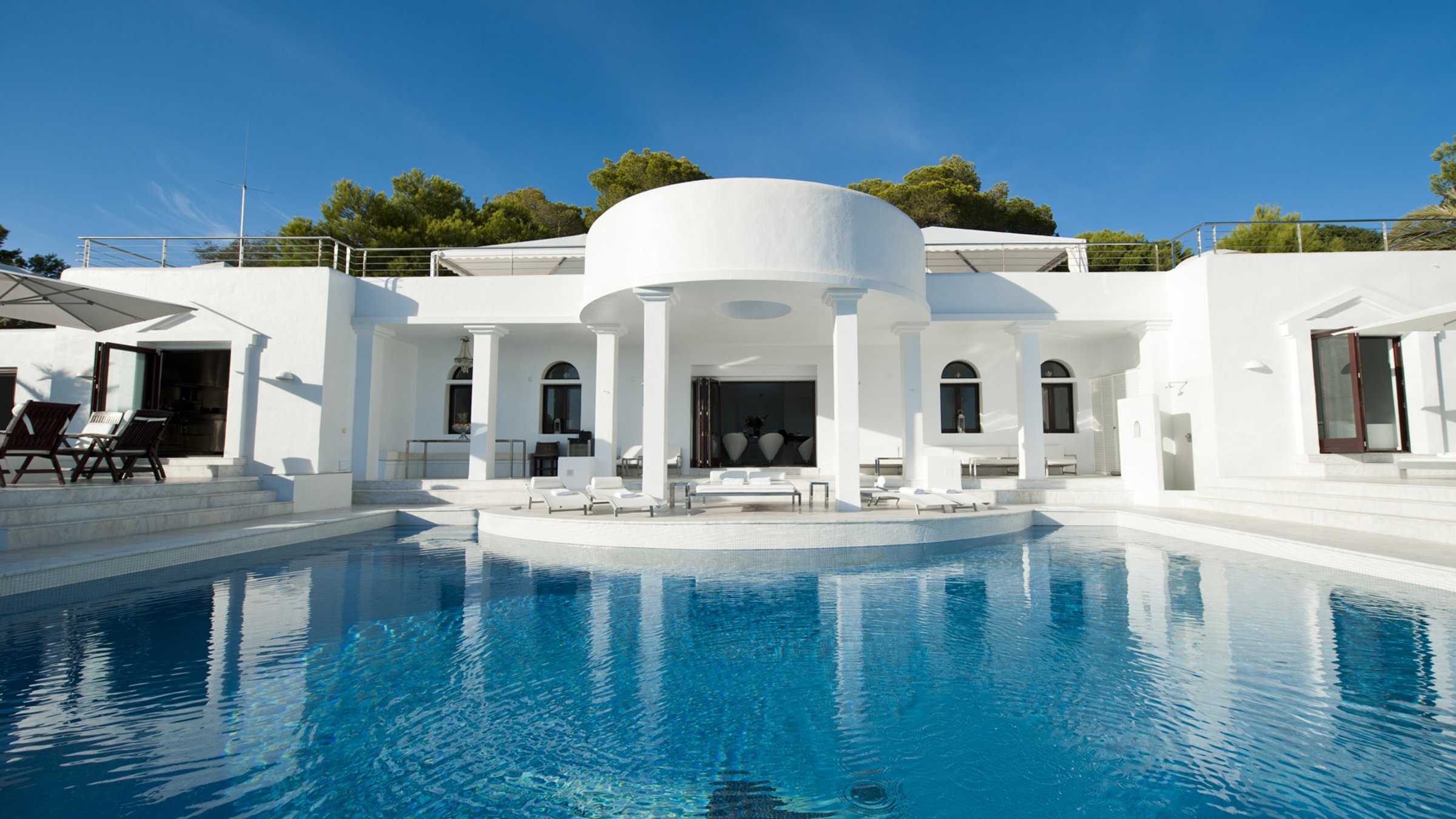 Collections
Luxury North of Ibiza Villas
Natural beauty, nightlife and tranquility all come together in Cala Jondal, located just a short drive from Ibiza Town. If you're looking for luxury in Ibiza, this is where you'll find it, with the help of Dynamic Lives. This vibrant, beautiful and yet tranquil corner of the island is alive with a serene buzz that emanates from the stylish beach bars, excellent restaurants and beach parties.
Select from Exclusive Range of Top Cala Jondal Villas For Rent
Whether you're looking for a family retreat, a few lively nights out or a romantic break, we're sure to have a Cala Jondal villa to exceed your expectations. From your rental villa in Cala Jondal you can easily access the lively Playa d'en Bossa, dotted with numerous restaurants and shops. Cala Jondal is also located just a five-minute drive from the airport, yet without any aircraft noise.
A popular boater's haven and popular VIP retreat, Cala Jondal grants quick access to shops, night spots and the leading restaurants. Here you can enjoy an unrivalled decadent lifestyle and services, such as lifts to and from your boat to the famous Blue Marlin. We can find you the perfect luxury property to enjoy the chic vibe that resonates throughout this area.
Enjoy a panorama of azure waters, dramatic cliff backdrop, majestic pine trees and golden sands at only a stone's throw from one of our many properties that are right at the heart of what make this versatile yet unique area so special.
Not only will you be staying in a luxurious setting and property, you'll also have access to a concierge service of the highest quality, offered by Dynamic Lives. Remove all strain of domesticity, and embrace real luxury in a Cala Jondal villa.
We'll help make you holiday a week to remember - simply take a look through our rental listings and categories to narrow your search and choose amongst our selection of luxury Cala Jondal villas for rent. Please do not hesitate to contact us with any questions or queries.