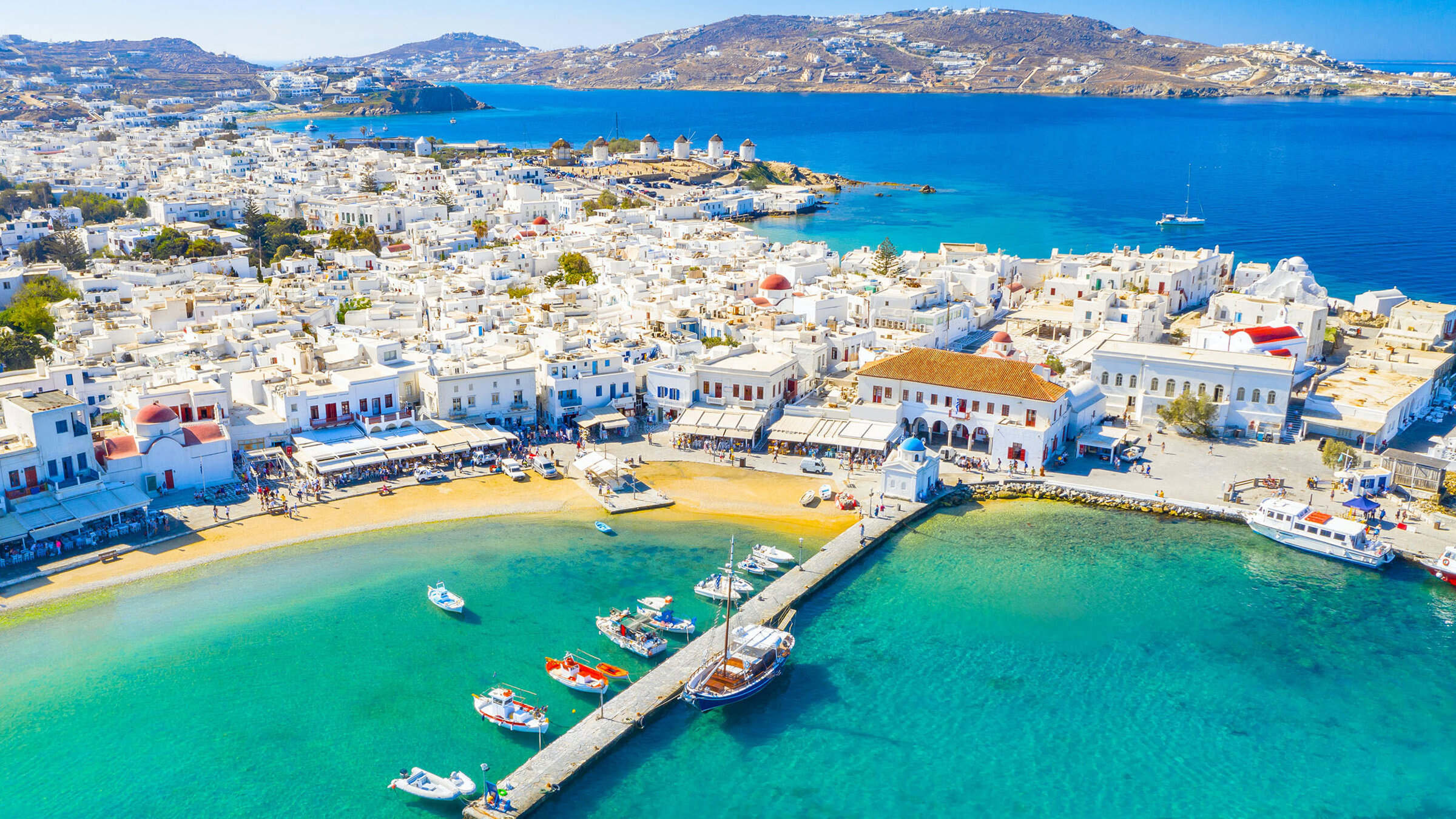 Destinations
What to Know Before Booking Your Mykonos Villa
Rent a luxury villa in Mykonos with Dynamic Lives and explore this stunning Greek island famed for its party atmosphere and beautiful coastlines. Whether you're relaxing by your private pool, celebrating a special occasion in a large Mykonos villa with friends, or cruising between beaches and bars before heading back to your private accommodation, our collection offers something for every kind of trip.
Discover our Selection
Is Mykonos a party island?
Mykonos is known as being one of the best places in Greece for nightlife, with plenty of bars and clubs in towns like Chora, Agios Stefanos and Psarrou. Whilst you won't have to look too far if you want to party whilst visiting the island, you'll also find more peaceful towns and villages as well as resorts catering more towards families, where activities like sunbathing, watersports and hiking are at the top of the agenda.
Is it better to go to Santorini or Mykonos?
Santorini and Mykonos are perhaps the two best-known Greek islands that are visited by thousands of travellers every year. Mykonos is known for its party atmosphere and incredible beach clubs and resorts, whilst Santorini is most famous for its iconic blue and white buildings. Both are great destinations for a luxurious holiday, but if you go to Mykonos then you can stay in one of Dynamic Lives' exclusive luxury holiday villas and benefit from our incredible concierge service.
When is the best time of year to travel to Mykonos?
Mykonos is located in southern Europe, meaning that it benefits from hot and sunny weather from late spring to early autumn. If you want to spend a lot of your time on the beach and love warm weather then between June and September is the best time to travel to the island to make the most of the good weather. However, if you prefer your holiday destinations to be a little quieter and cooler, the shoulder season between April and May offers warm weather but fewer crowds of tourists.
How many days in Mykonos is enough?
Mykonos is an island with a lot to offer in the diversity of the towns and villages, with a lot of things to do including top-rated restaurants, stunning beaches, brilliant hiking trails and a range of fun outdoor activities. We recommend at least four days on the island to enjoy its full offering, with week-long trips being ideal if you just want to relax on some days of your trip as well.