The temptation of a powdered white beach, turquoise ocean, sunny sky and relaxed atmosphere. This is simply the picture of a magic day…
An intimate wedding on a gorgeous beach with a couple deeply in love and delicious food… it sounds like something out of a dream. But just take one look at the wedding of this happy couple, who pronounces the magic formula "I do", overlooking the blue Mediterranean Sea, to realise that dreams, do come true! So, what could have been more appropriate than an intimate beach wedding in Ibiza? A Wedding in Ibiza is an amazing experience and can satisfy any need: from the big fancy ones to the simple, barefoot ceremony right on the sand with a few friends. It is your special day and will have to reflect yourself and your personality. In any case, whenever your wedding ceremony will be a small bohemian-style party, or a big event with hundreds of people, most certainly it will be in the open air, enjoying the nature, the sunshine and possibly a sunset!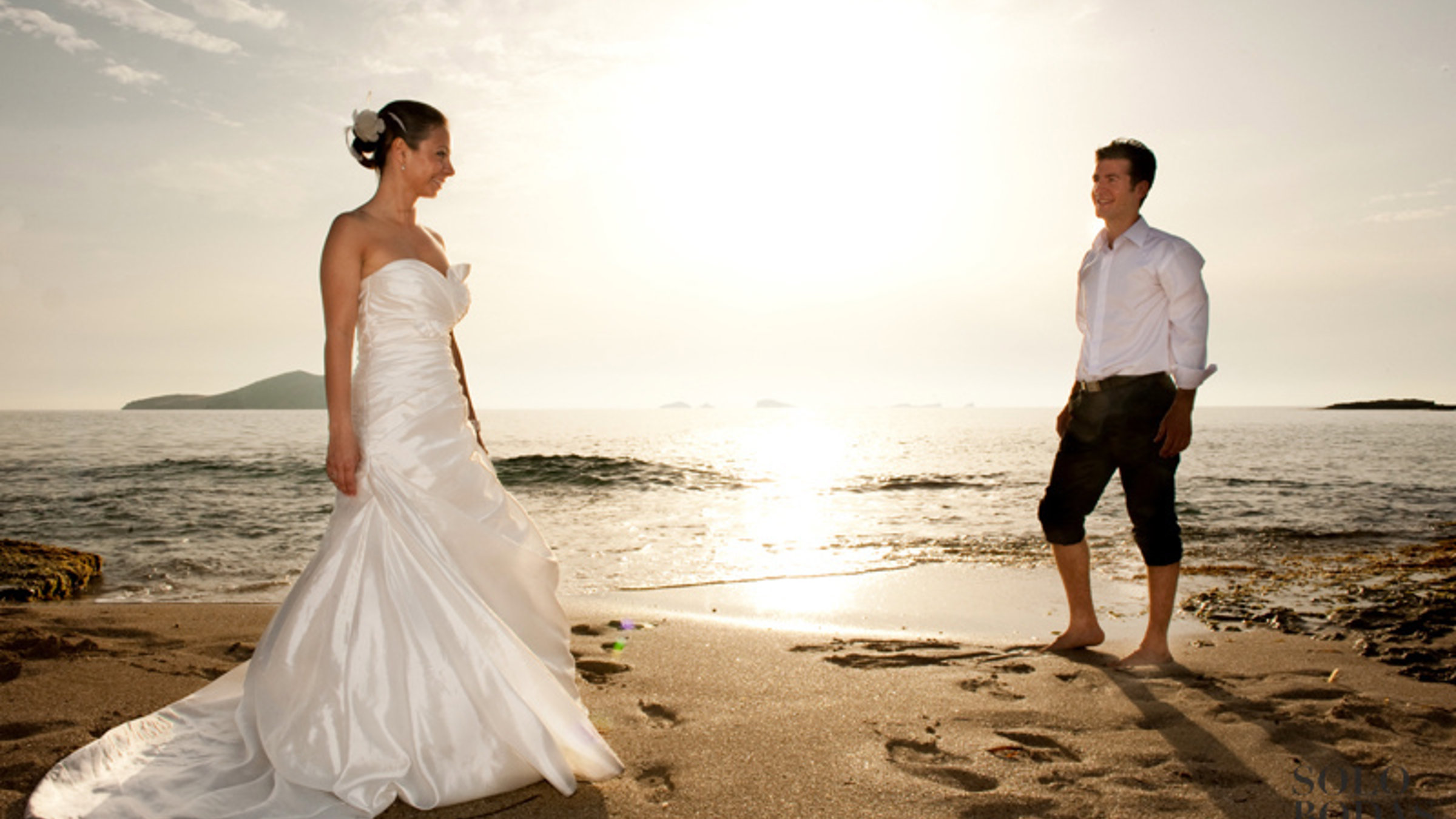 The ideal of course is to arrange the ceremony directly on the beach, with symbolic, full evocative acts which may follow your tradition, or the local ones. Once given that the ceremony should be right on the sand, the wedding reception can be at a hotel, or in a private villa that will give you that Ibiza country feel that everyone is looking for, when escaping from the big cities. A villa is not only ideal for an intimate wedding in Ibiza but also good for a well-deserved holiday in Ibiza. Which is the best moment for a successful wedding in Ibiza? Probably September. A very pleasant month to get married on the island. Not too hot, but warm evenings and amazing sunsets. Of course, the bigger will be the ceremony, the more it will require a perfect organization, to ensure that everything will go smoothly, and you will need the help of professionals. If you want a perfect wedding, you will need a wedding planner.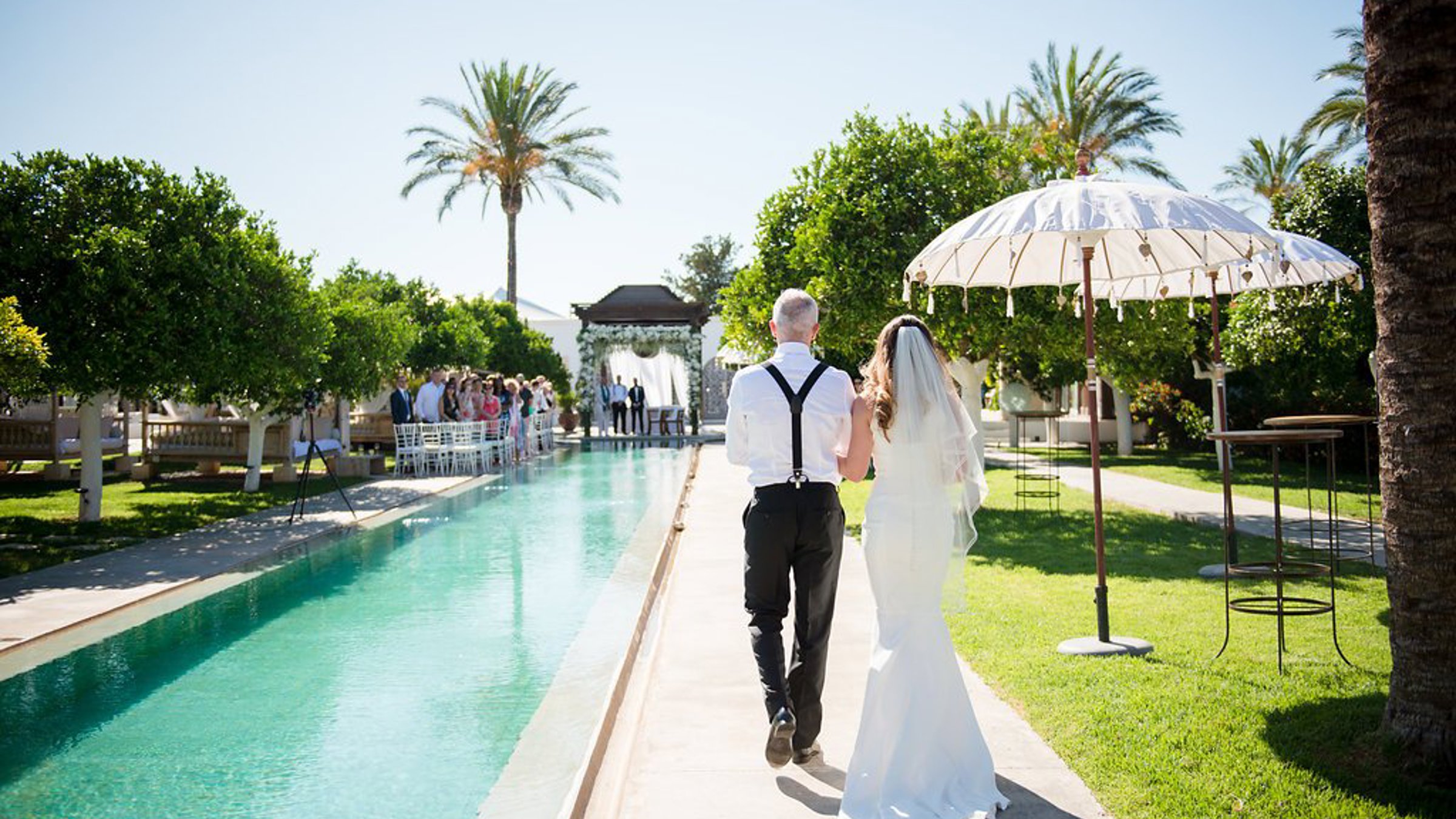 They may also help you with one of the most important elements: the catering. You will have to try and meet more than one before finding the right one. By the way, the food is gorgeous in Ibiza, and a wedding with local dishes will sound more exotic. The Tropicana Beach Club is one of the most renowned both for the location and for the catering. In any case it will be a good idea to choose a panoramic spot for a nice cocktail dinner with a typical Spanish menu: paella, Sangria of Cava and good tapas!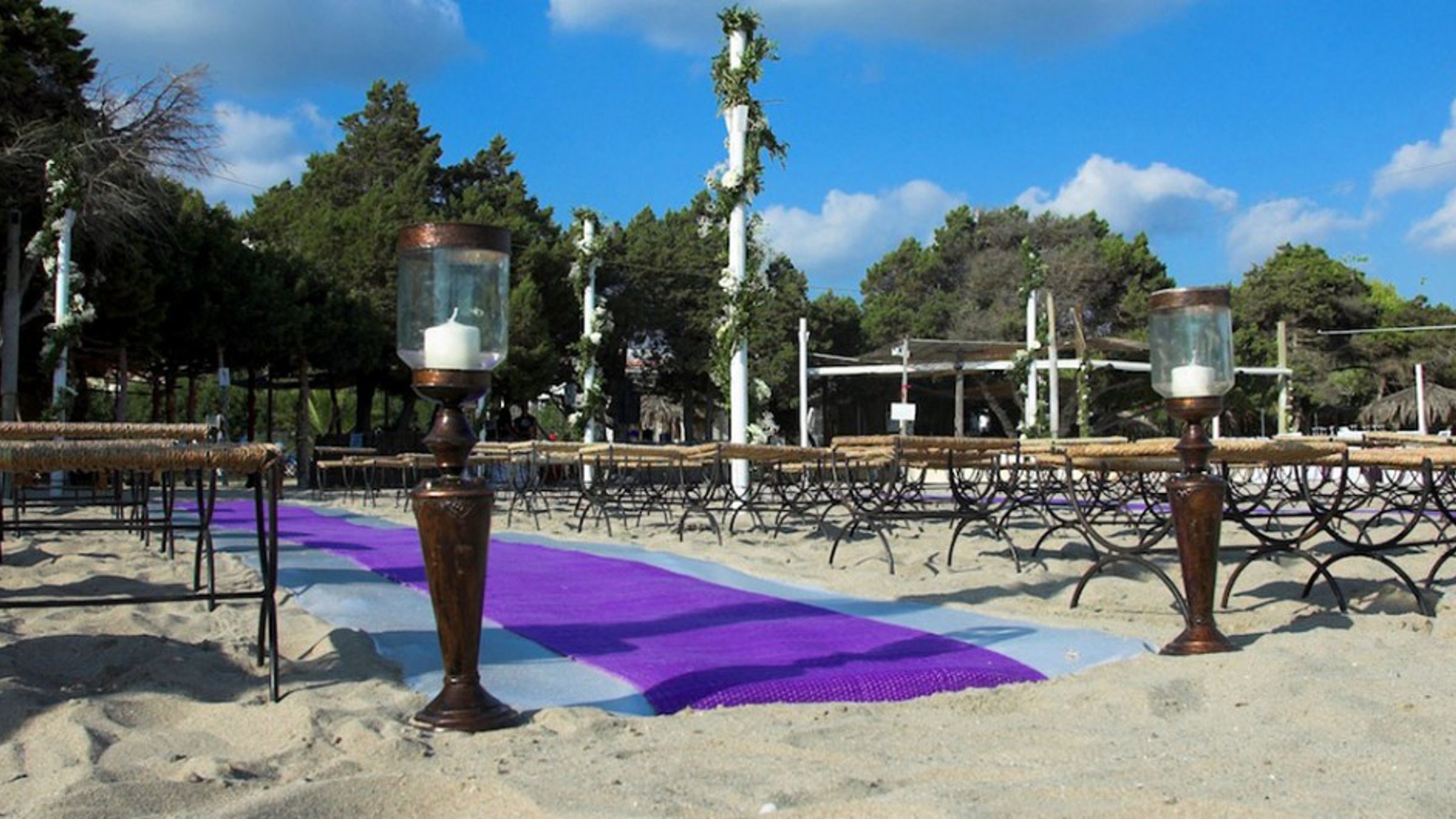 Do not forget the cake! Finding the perfect Ibiza Wedding Cake is a main part of the wedding planning procedure. We are sure that the bride will inspect every detail of the cake until she finds the right one. Every wedding is a story, for which you need a story-teller. For such a day you should chose a very good, professional photographer, able to capture each sensation, from the various angels, to complete your book. There are many options of Ibiza based photographers.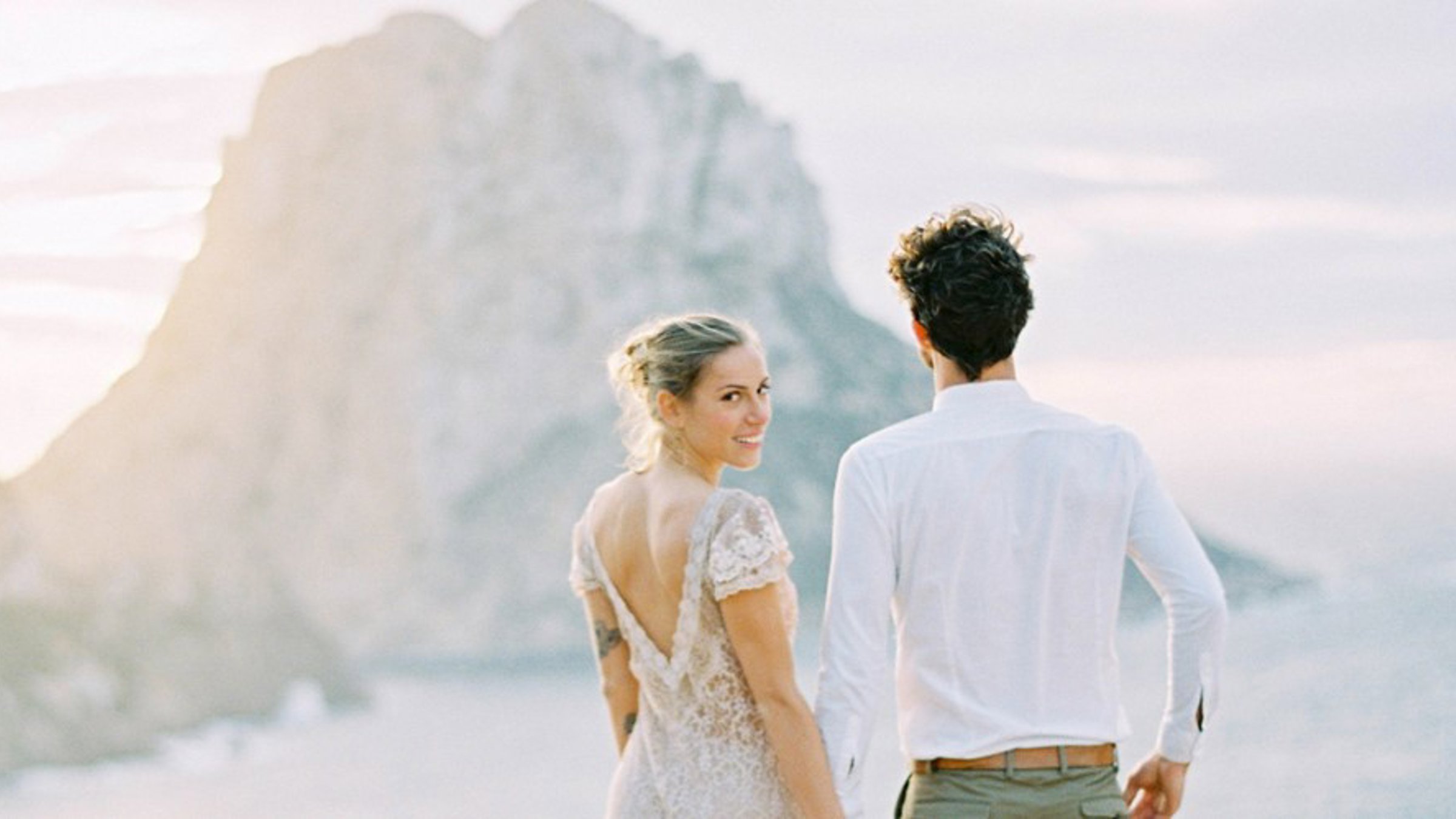 A wedding can't be a wedding without the music. There should be the right music, that best suits your taste and your personality, to accompany each moment of the day, from guests' arrival, to the ceremony, the aperitif, through to dinner and of course the dancing all night long! To go on a different kind, especially for young people looking for dj parties, have a look at Outsiders Ibiza. You can personalize your wedding also with special flower decorations, which can be minimal, or more spectacular. Contrary to the general opinion, having a friend officiate your Ibiza wedding is not totally crazy. In fact, it is common in these parts as couples like to keep the ceremony as intimate as possible since it is set completely away from familiar situations. Choosing a close friend or a relative to officiate your ceremony adds a very special touch to the whole event and makes it a bit more evocative especially if you are trying to keep a limit to the budget.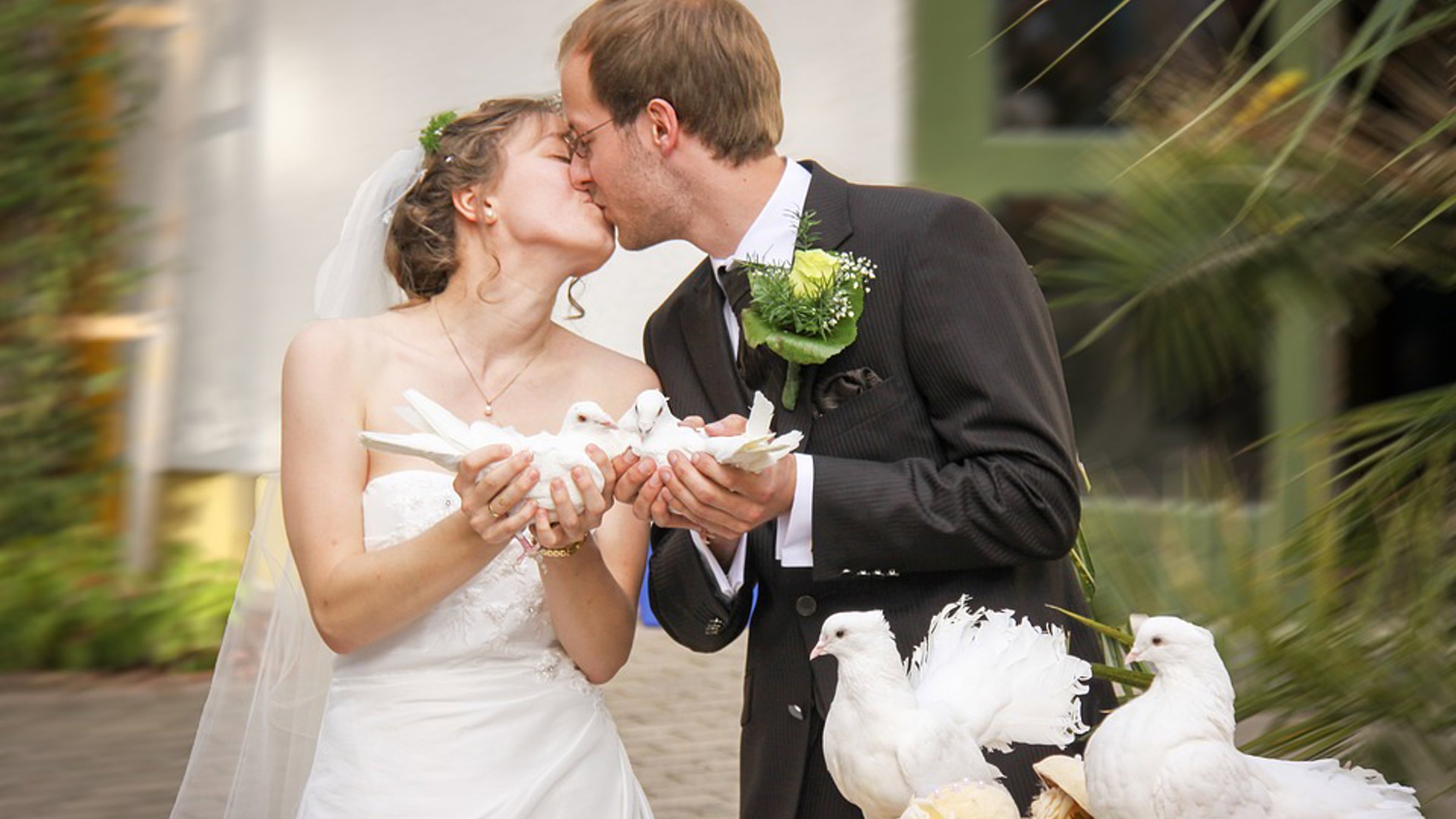 The stunning sunset views and the delicious cuisine will make the rest. Certainly, all the above will grant a perfect day from all points of views. Nevertheless, the secret for having an exciting Ibiza wedding that will be gossiped about for months to come is to switch the focus to your guests. How fun your Ibiza wedding will be basically depending on whether your guests will have fun. One of the toughest tasks about planning an Ibiza wedding is how to manage the guest list and cut it down to the number of people you are happy with. Everyone loves the idea of a break in a lovely island such as Ibiza and your wedding will be the perfect pretext to get away. Anyway, we are sure that your wedding day in Ibiza will be just perfect, and fulfilled with true emotions: tears of joy and a lot of laughter will make your wedding an unforgettable, beautiful event!