The Greek island of Mykonos is one of the most beautiful gems in the Aegean Sea. Eternally popular as a holiday destination for European travellers, the sunny isle is famed for its soft sandy beaches, turquoise waters and green olive groves.
Studded with charming seafront bars, authentic Mediterranean restaurants and traditional Greek architecture, Mykonos is the perfect destination for travellers seeking adventure as well as relaxation. Mykonos has something for everyone when it comes to accommodation as well as activities. For visitors in search of luxurious comfort and privacy - look no further. Here are five of the best luxury villas that are new to the Mykonos rental market in 2018.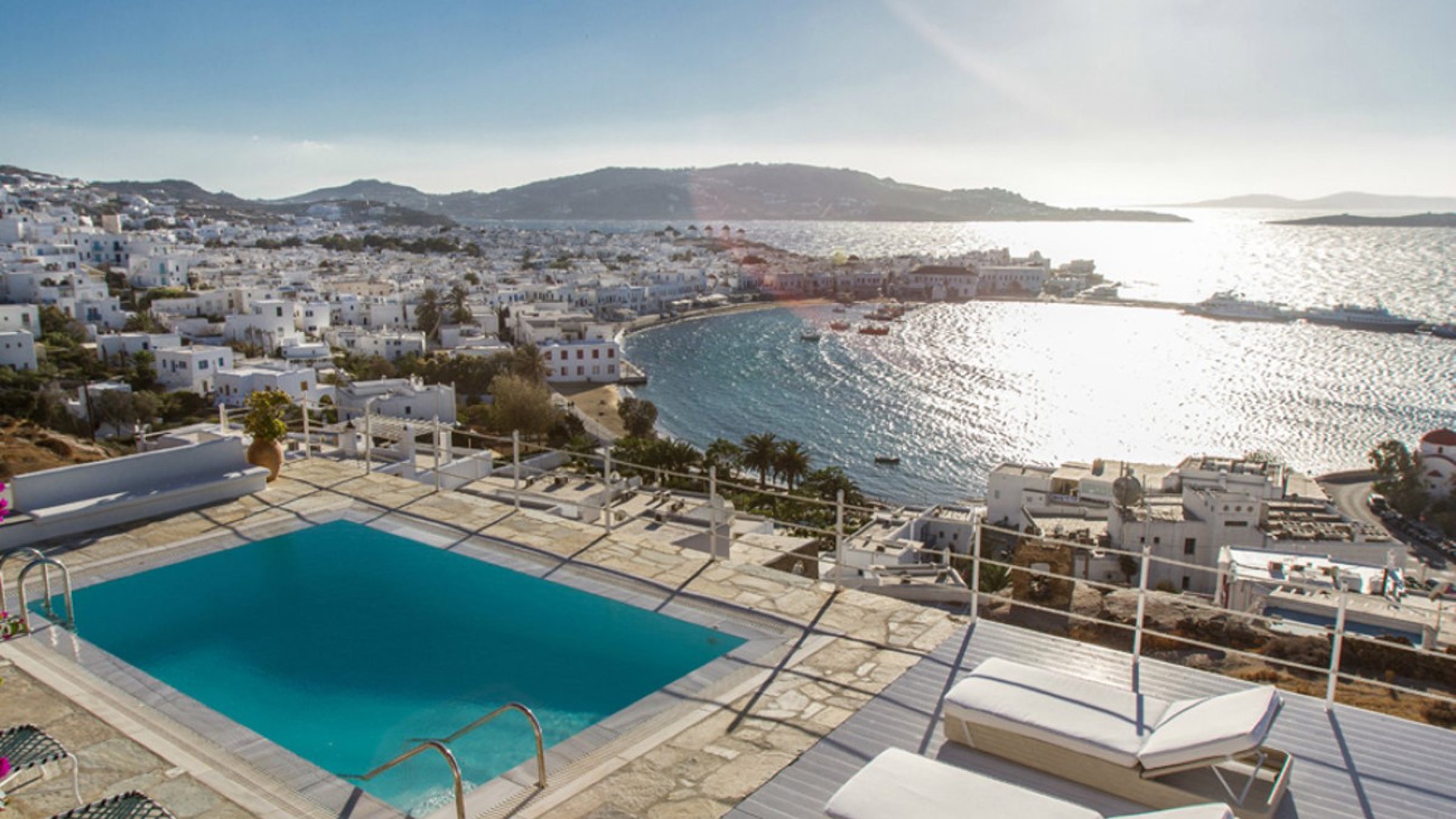 Nestled amongst the hills overlooking the Megali Ammos beach and just 700m from the island's capital, Chora, the Villa Margarite is a premium location for visitors seeking privacy and convenience in equal measure. Enjoy breath-taking views from your own private terrace area, garden and comfortable living areas. With a capacity for 10 people, the property is equipped with air conditioning, TV, WiFi, and plenty of appliances to make your stay comfortable and relaxed.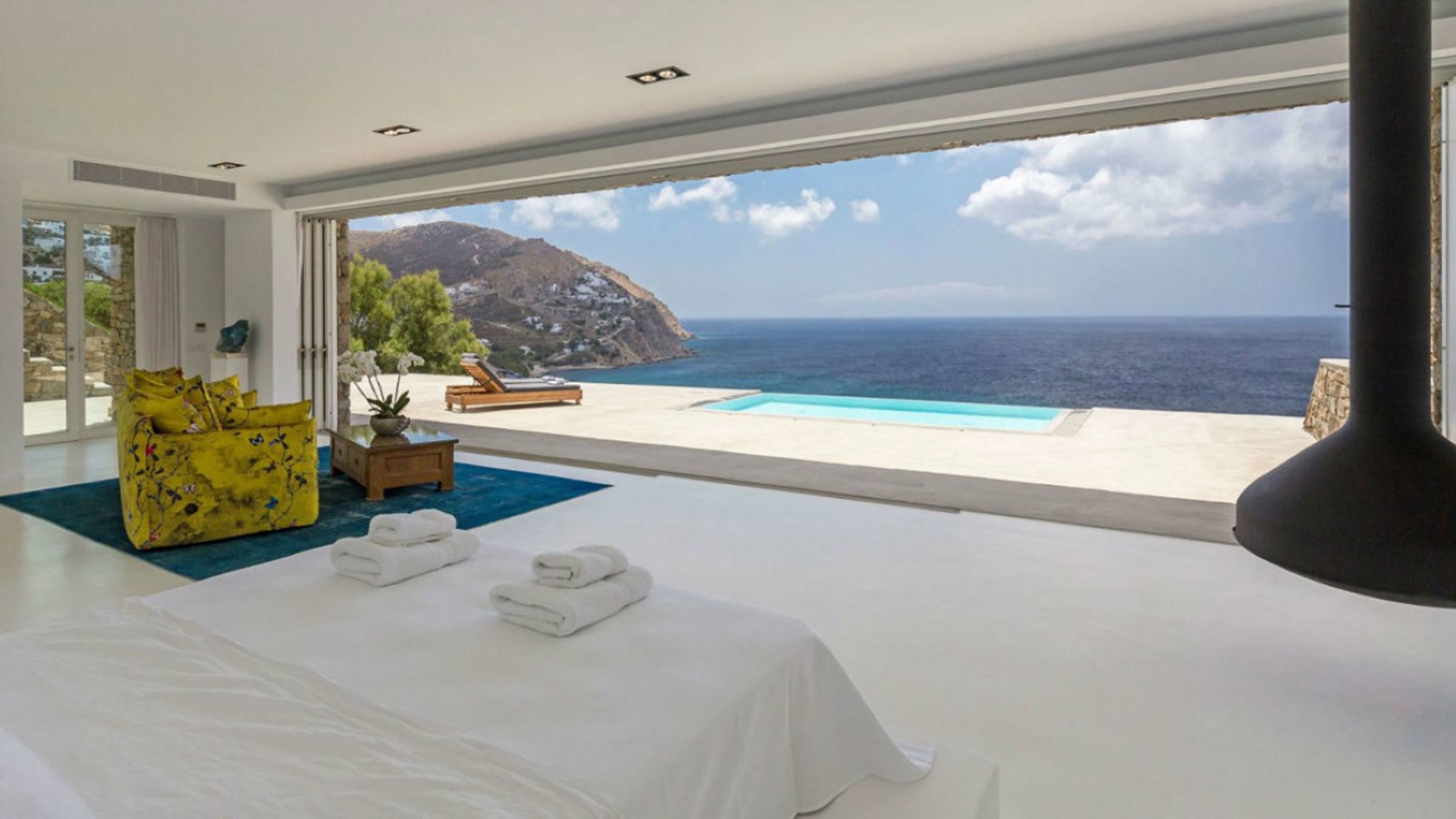 This stunning property is ideal for travellers seeking both privacy and luxury in Mykonos. The exquisite infinity pool overlooks views of the island's south-eastern seafront, and can be reached through the charming terrace, complete with al fresco dining furniture. With six sprawling en-suite bedrooms, two living areas and gorgeous views of Elia Beach, Casa Nuovo is a supreme retreat spot for both family and friend groups.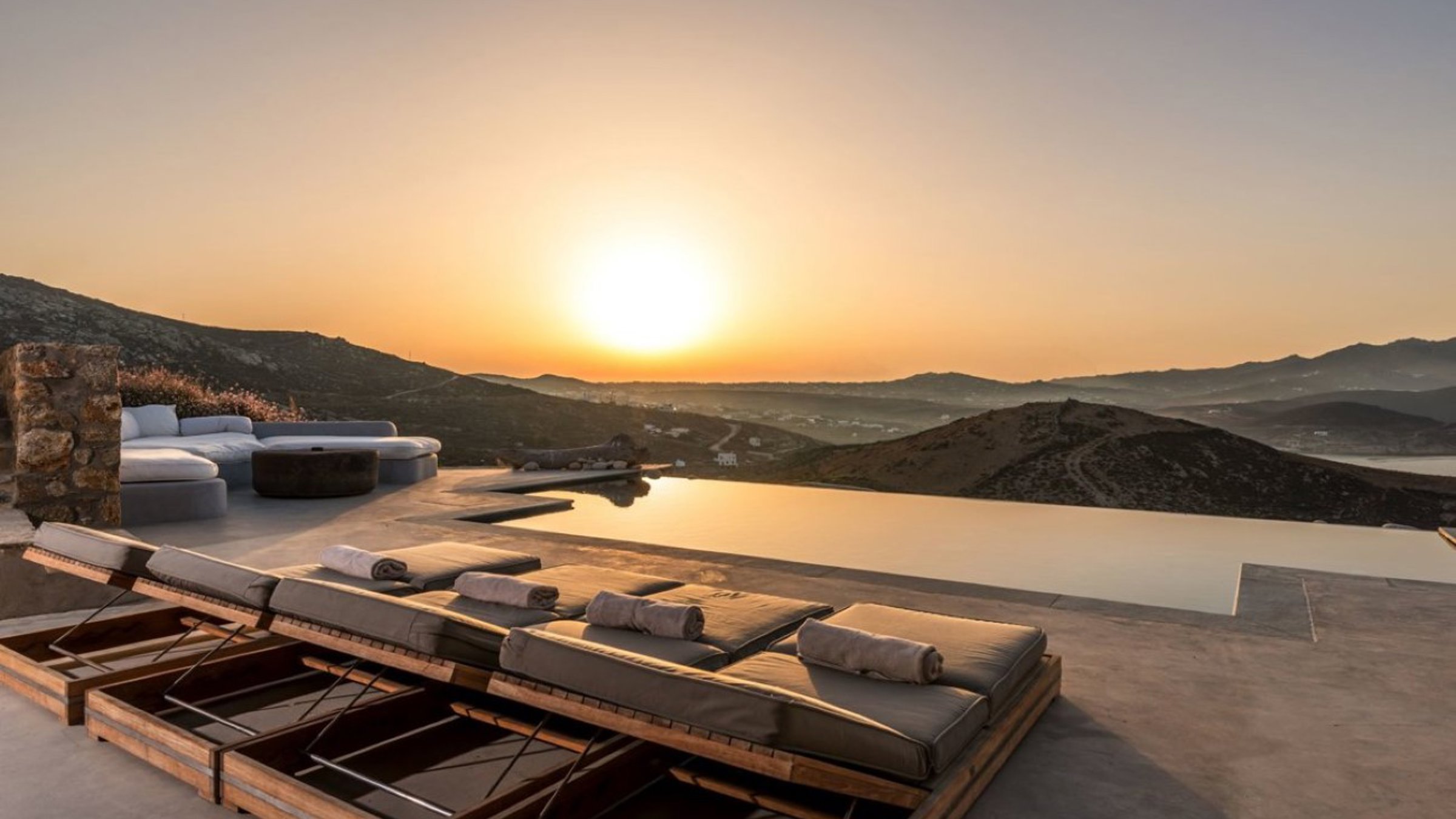 What better place to discover the hidden secrets of Mykonos than from the comfort of the exclusive haven that is Villa Hideaway. With its contemporary minimalist decor, this secluded property boasts stunning scenic views of the Mykonos countryside and the azure waters of Ftelia bay. Take a dip in the pool, recline in the in-built Jacuzzi tub or immerse yourself in the brand-new plunge pool. The property also houses a small private gym and massage room, so guests can relax, unwind and feel at home.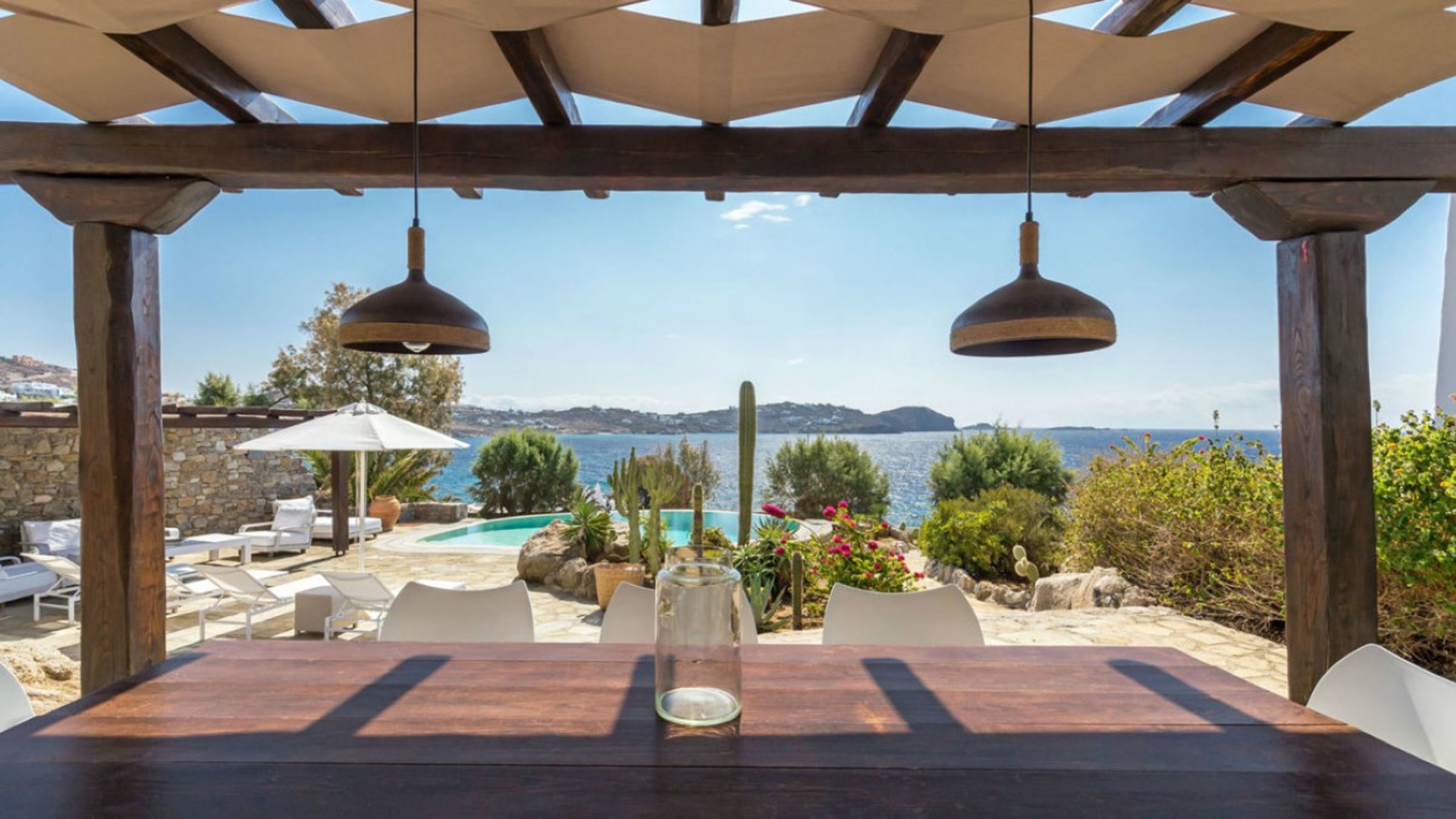 As the name suggests, this extraordinary villa has sensational sea views over Agios Ioannis Bay. The sheltered property sits nestled in a colourful cacti garden, and features a saltwater swimming pool, spacious outdoor dining area, wood-fired BBQ and a charming separate veranda. The four bedrooms are decorated tastefully and the kitchen is well-equipped with all modern amenities. The self-contained villa is the ideal spot for family and friends to enjoy a relaxed trip to the Greek island within easy reach of the sea and local attractions.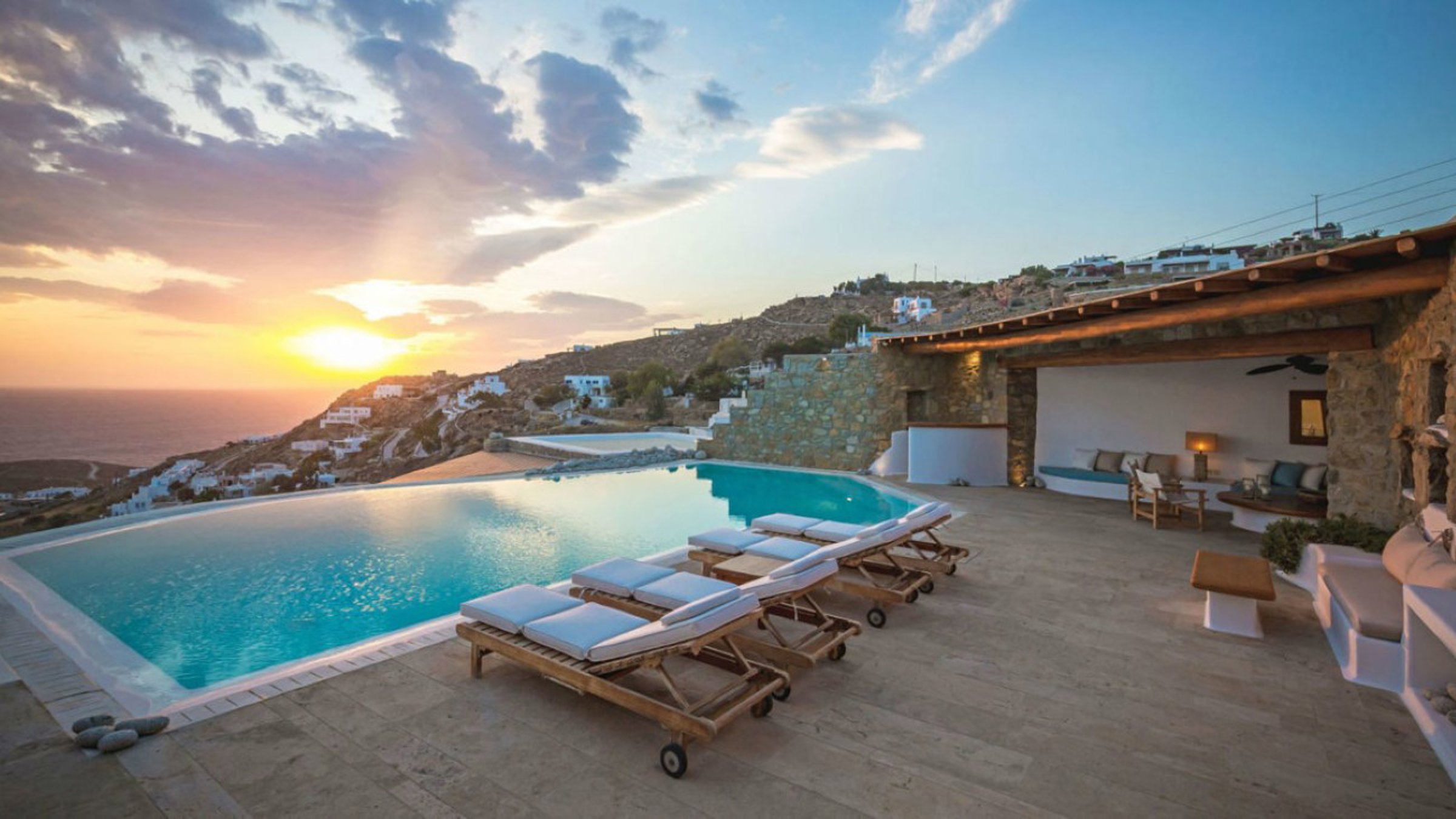 This villa boasts gorgeous views and generous comfort for large groups of friends or family. This breath-taking property combines the rustic spirit of traditional Mykonos architecture with fresh and spacious Cycladic interior design. Unwind in its calming pastel-coloured living areas or soak up the golden Green sunshine in the generous terrace areas. Each bedroom unit has its own private dining and outdoor sitting area, and there is a general outdoor entertainment area with a pool, barbecue and everything you need for a serene and secluded Mykonos break.
Contact Dynamic Lives
A large choice of luxury properties for your ideal holiday, check out our hand picked collection of fully staffed villas in Mykonos and call us on +44 (0)20 3411 3675.