Most who visit the island would agree that any length of time spent in Ibiza is rarely sufficient, with appetites for all that is on offer awakened rather than satiated. Thankfully though, with increasingly convenient connectivity from many major cities, a visit need not be restricted to the peak summer months and the island lends itself effortlessly to languid, long weekends with friends and family. Here is our pick of the best of our villas for short breaks.
---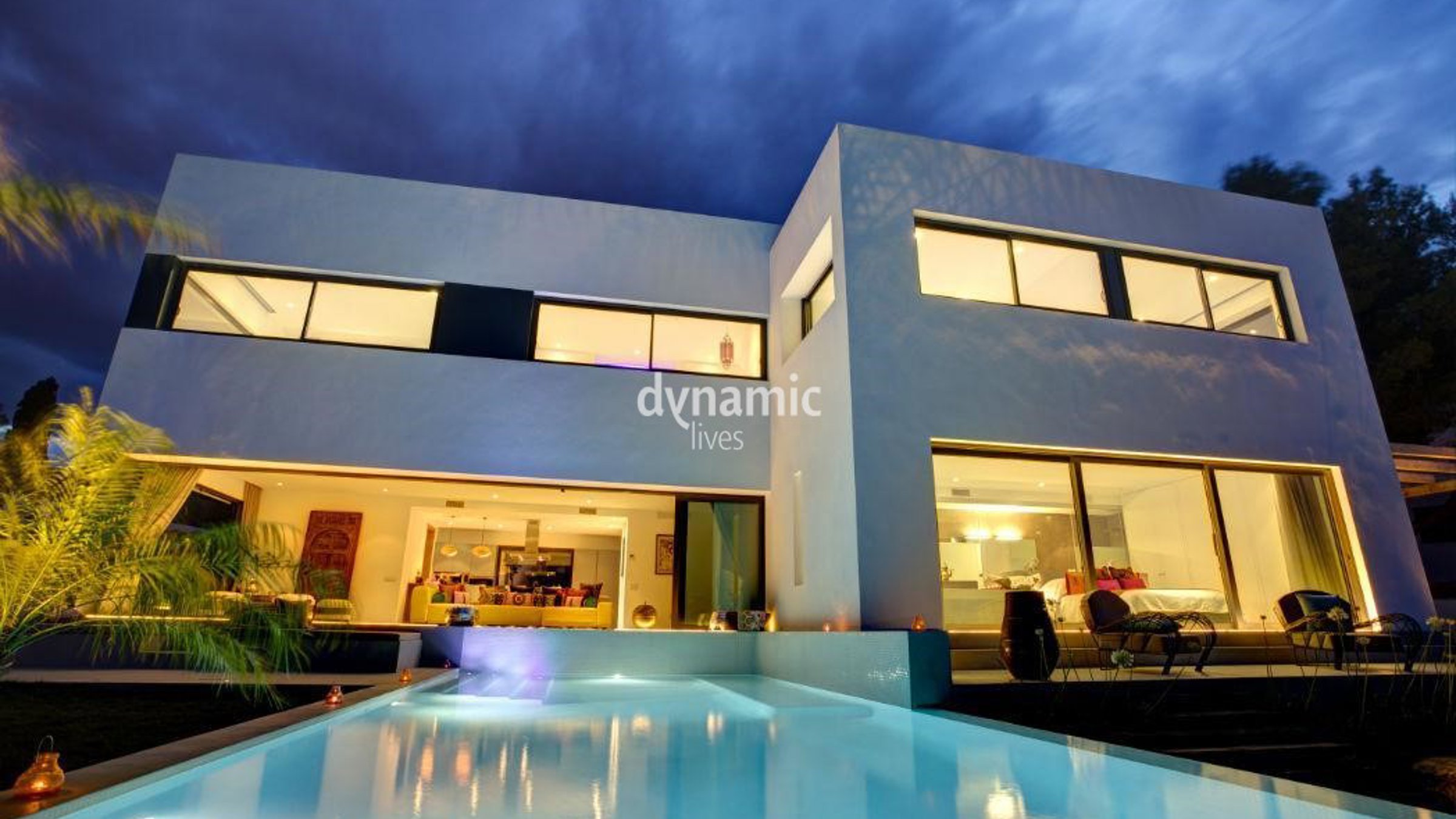 This contemporary villa is conveniently located minutes away from Ibiza Town, with its recently revamped central areas of Plaza del Parque, Vara del Ray and the Port. With 5 bedrooms and all modern fittings throughout, it is ideal for groups who wish to enjoy the luxurious amenities that the villa offers alongside the ease of access to an array of dining and nightlife options in close proximity.
---
Villa Alex offers complete privacy in a perfect rural location and features large covered outdoor areas, swimming pool and an outdoor jacuzzi. The nearby town of Santa Eulalia is slowly but steadily reinventing itself to become an increasingly appealing pedestrianised hub of restaurants, cafes, shops and boutiques, all within easy walking distance of one another.
---
Villa Cret
Set over several levels with views of the sea and surrounding countryside, this beautiful villa effortlessly melds modern design with touches of natural stone and wood. Given the island's year round temperate climate, the outdoor areas can be utilised for leisurely lunches and perfect poolside barbeques. Its location allows easy access to a selection of the island's most stunning beaches and several new restaurants and bars at nearby Cala Moli are only a short stroll away. 
---
Located on a generous and secure private plot close to Ibiza Town and the World Heritage listed Dalt Villa, Villa Piella provides a perfect space for families who wish to relax whilst the children entertain themselves safely within its surrounds.
---
Situated high in the hills, the Villa Cardona comes replete with enviable views towards the salt flats of Las Salinas, the neighbouring island of Formentera and beyond. The outdoor living space, with its spacious areas in which to relax, including covered dining areas, coupled with an incredible sound system, make this a perfect villa in which to share an unforgettable getaway with friends.
---
Given the near complete lack of neighbours, this 8 bedroom villa provides a serene sanctuary for those seeking a more secluded stay on the island. Though the unforgettable view of the iconic Es Vedra will likely garner most of your attention, it will compete closely with the other breathtaking vistas on offer.
---
Contact Dynamic Lives
A large choice of luxury properties for your ideal holiday, check out our hand picked collection of fully staffed villas in Ibiza and call us on +44 (0)20 3411 3675.