For the gypset generation, lovers of luxury and adventuring families alike, adding a boat charter (or two) to your luxury Ibiza villa holiday is a no brainer. Some agents see it as a quick upsell (like the 'do you want fries with that?' of the holiday industry), applying a one size fits all approach to boat charters but here at Dynamic Lives, we see things a little differently. With over 18 years of experience in creating tailor made holidays for our guests, we know not all boats are created equal, nor are any two groups alike. And there's definitely more than one route to take when you set sail from the Ibiza Marina.   
"Our team spend a lot of time on the water themselves," says Dynamic Lives founder George Burdon, who first came to Ibiza in the year 2000 and quickly became attached to the coastal lifestyle. "We've chartered literally hundreds of boats for our guests over the years, but we're also partial to spending the day at sea with our own friends and family when we have some downtime." It's this mix of professional knowledge and experience combined with a true love of boating and the Balearic coastline that make the Dynamic Lives team more than qualified to custom design boat charter experiences for their clientele.   
"First things first; we make sure we match our clients to the right boat and the right skipper," says Magnetic Travel concierge manager Ed Graham – who has been spending time on the water in Ibiza since he was a child. "It's really important to get a feel for the priorities of a group – a family with young kids may want something very different to groups of friends; groups of girls seek a completely different experience to lads' holidays while corporate groups need something else entirely." We have an array of luxury boats of all shapes, sizes and speed in our portfolio – such as the sleek Vanquish (today's 'it boat'), classic Sunseekers, eco-friendly catamarans, elegant sailing yachts and much more – each with its own unique characteristics.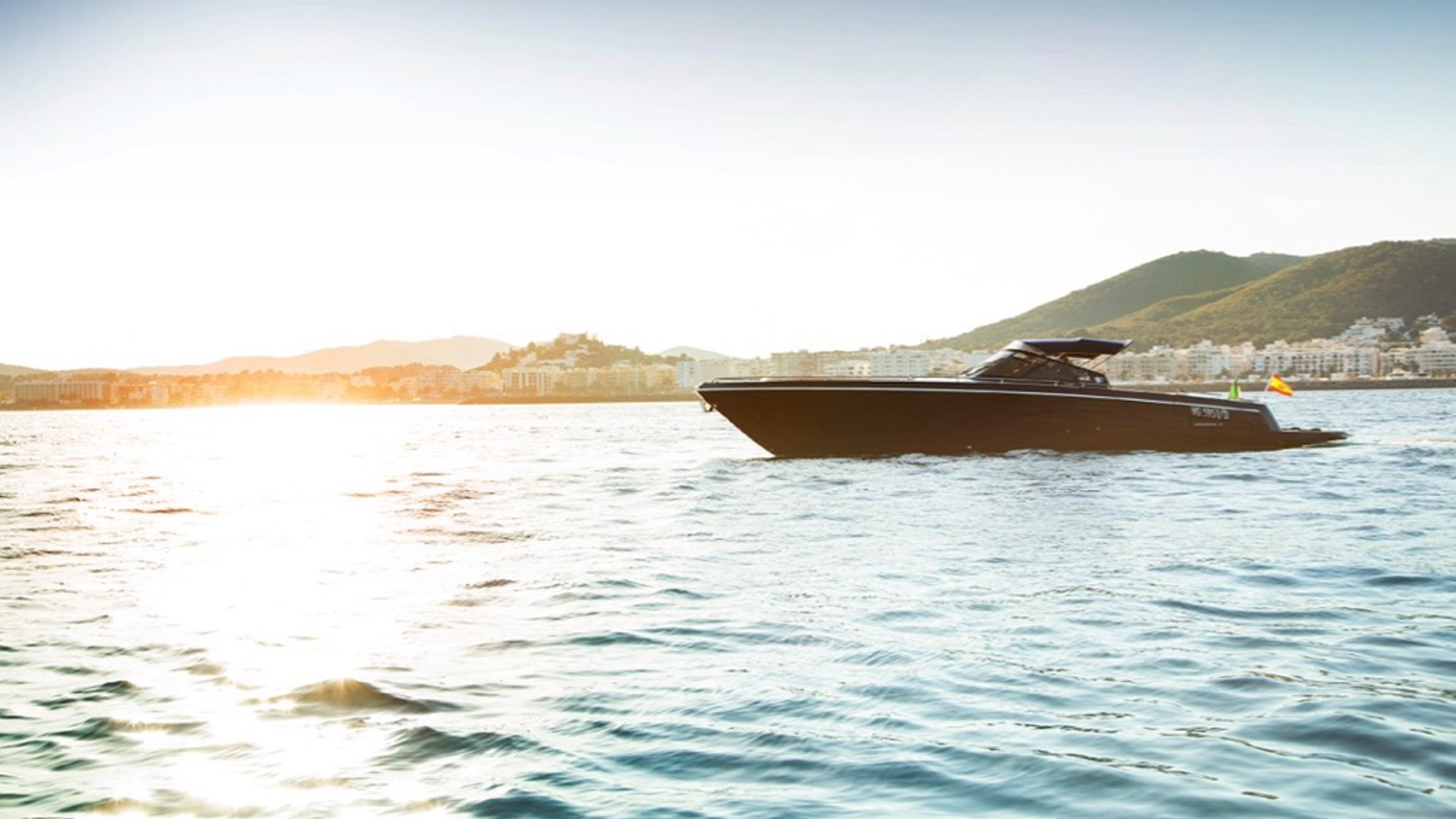 If you're a first timer, there's no question you should opt for the classic Ibiza to Formentera route. "There's something so magical about Formentera," says George of Ibiza's bohemian little sister isle. "It's impossible not to feel it as you cruise through Es Palmador and the sea turns from dark blue to a shade of Caribbean turquoise and you see the white sand beach in the distance." Es Palmador is what's become known as the Formentera 'parking lot' in high season – hundreds of charter boats moor up here each day before heading over to the beach of Illetes for lunch. Ed and his team can book you a table at one of the best feet-in-the-sand restaurants for a classic Mediterranean feast, and the venue will even send a tender direct to your boat to whizz you to shore (and back again). Front door service indeed!  
While Illetes and its buzzing social scene do live up to the hype, those who prefer a more tranquil day on the water should head around to Cala Saona on the southwest of Formentera. "Formentera is so much more than Illetes," Ed says. "The more you visit, the more want to explore. Eventually you'll get curious about going inland… and we've got villas for that too." For families with kids, we can organise water sports, inflatables and snorkelling gear to keep the little ones entertained on the calm, clear water. We can also arrange catering on board so you can maximise your tanning on deck and keep everyone in one place.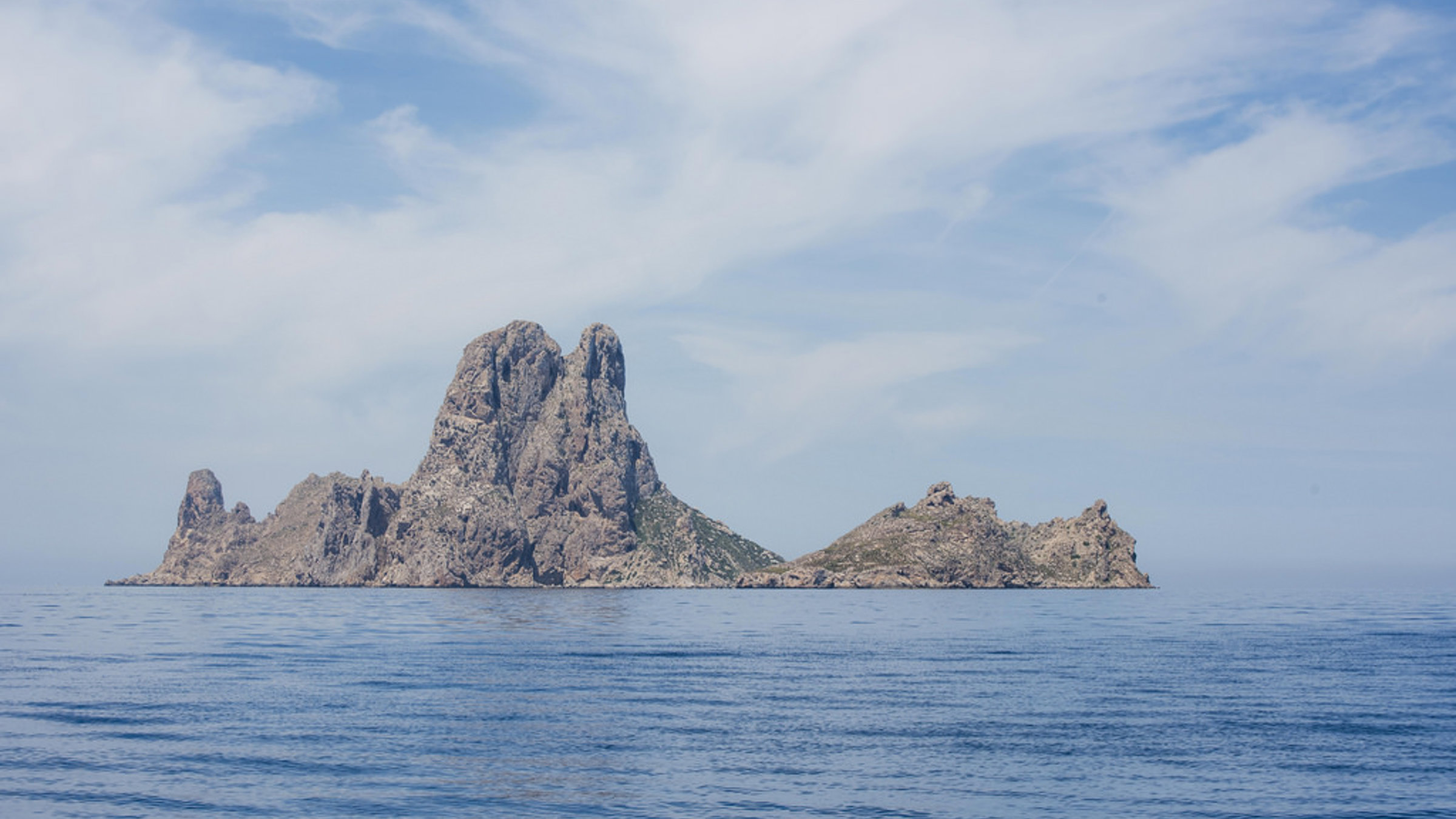 Magnetic Travel general manager Electra Garcia grew up in Ibiza and prefers to set sail around her homeland. "I love sharing how beautiful the coastline of Ibiza is with our clients," she says. Her personal favourite is the cruise from Ibiza to Es Vedra – passing through the most iconic beaches in Ibiza (Playa d'en Bossa, Salinas, Es Cavallet, Cala Jondal) until you arrive at the mythical and monolithic limestone rock formation just off Cala d'Hort on the south coast. "Nothing prepares you for the sense of peace and silence that settles over you as you get closer to the rock," she says. "It's like sailing to another world." 
There are numerous superstitions surrounding Es Vedra – some that stop some of the more old school captains from sailing close to her rocky shore – including the tale it's the location of the lost city of Atlantis, that it's home to the sirens from Homer's Odyssey and that it's the third most magnetic point in the world, causing compasses to go wild and watches to stop. While speaking of Atlantis, another highlight on that particular route is a trip to an amazing rocky sandstone quarry nicknamed after the lost city, where natural salt water pools have formed over thousands of years. It's tricky to access on foot (especially in high summer heat) so cruising up on your boat is the easiest way to experience it.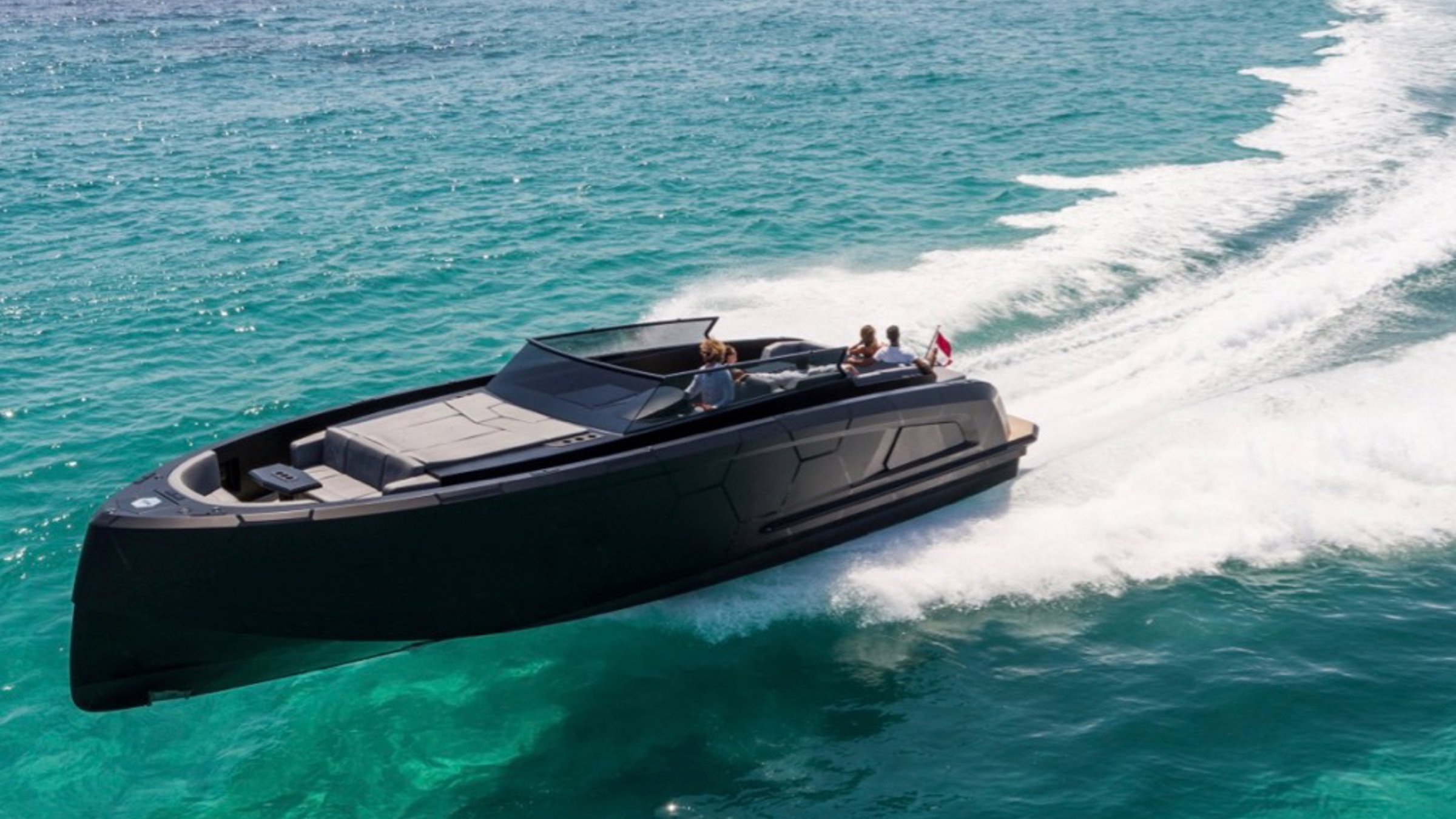 "One of the lesser-travelled routes around Ibiza is along the eastern coast," George says. "Sailing by Talamanca and S'Estanyol and up to Santa Eulalia towards Sol d'en Serra – where you can take a tender to shore and have lunch at Amante. It's breathtaking." West coast charters can also be arranged and it's on this side of the island where those who love their water sports can amp up the adventure levels with wakeboarding, jet-skiing or stand-up paddleboarding around Cala Bassa and Cala Conta, plus the nearby Islas Margaritas. Sunset lovers will adore the cruise up to the rustic bay of Benirras on Sundays, to listen to the bongo drummers play from wherever you drop anchor. At the end of the day, you can (almost literally) sail off into the sunset as you return to the port for the night, with the sun melting into the sea right in front of you.  
Our team believe there's a boat charter experience to suit everyone; we strive to tailor boat trips to suit your needs and your group. Contact us directly and let's talk about your dream day at sea – then we'll do the rest. Anchors away!