Renting a luxury villa in Ibiza this year? Experience everything the White Isle has to offer by taking a boat to the neighbouring island of Formentera. Tranquil and serene, the little island is a paradise of sandy coves, crystal-clear waters and charming pine tree embankments. Formentera is also home to a wide selection of restaurants, cafés and traditional eateries where you can relax, unwind and enjoy a range of local delicacies as well as international cuisines.
There's something for everyone on Ibiza's gorgeous sister island; if you're looking to take a day trip, we've compiled a list of the very places to eat while you're there.
Juan y Andrea
Regarded by locals as one of the finest restaurants on Formentera, Juan y Andrea is THE place to eat if you're looking for an authentic yet refined dining experience. The family-owned eatery overlooks the tranquil seafront and serves a wide range of local delicacies. Taste the fruits of the ocean in one of the restaurant's illustrious seafood dishes, including paella, grilled lobster and freshly caught bream.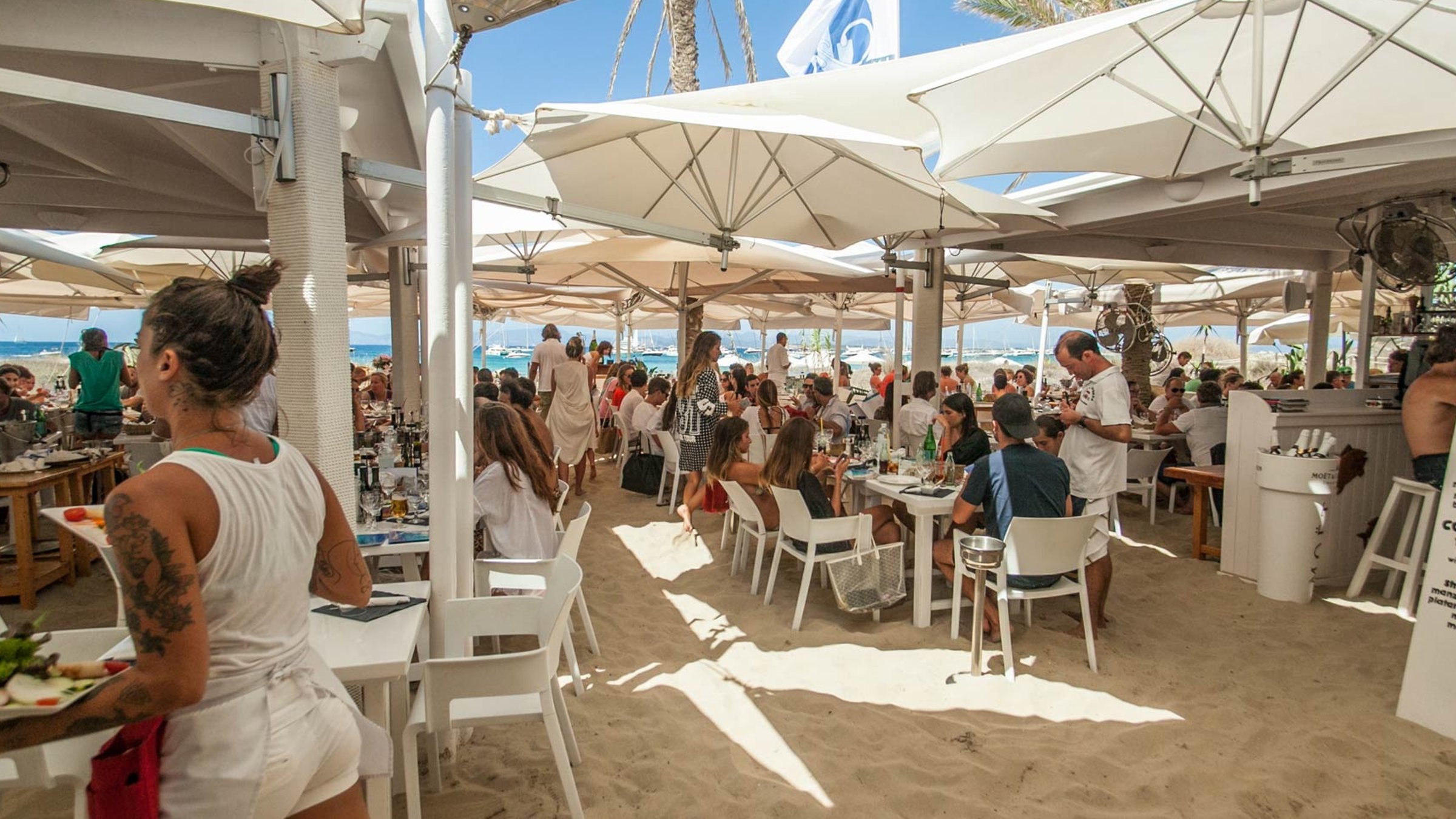 Es Moli de Sal
Es Moli de Sal is the place to experience classic Spanish cooking made classy. The elegant decor and impeccable service is second only to its polished menu of Spanish delicacies and classic Mediterranean dishes. Perfect for a light lunch or dinner reservations, guests can enjoy a range of delicious seafood dishes, fresh salads and an extensive wine list.
Chezz Gerdi
When the wind is strong but you still want a beach lunch spot, Chezz Gerdi is the ideal restaurant destination. Nestled in a discreet corner of Formentera, diners can enjoy a wide choice of Italian and international dishes under the warm Mediterranean sun. Taste the exquisite squid ink pasta, dive into a mouth-watering pizza and round off your meal with a dreamy bowl of homemade ice cream.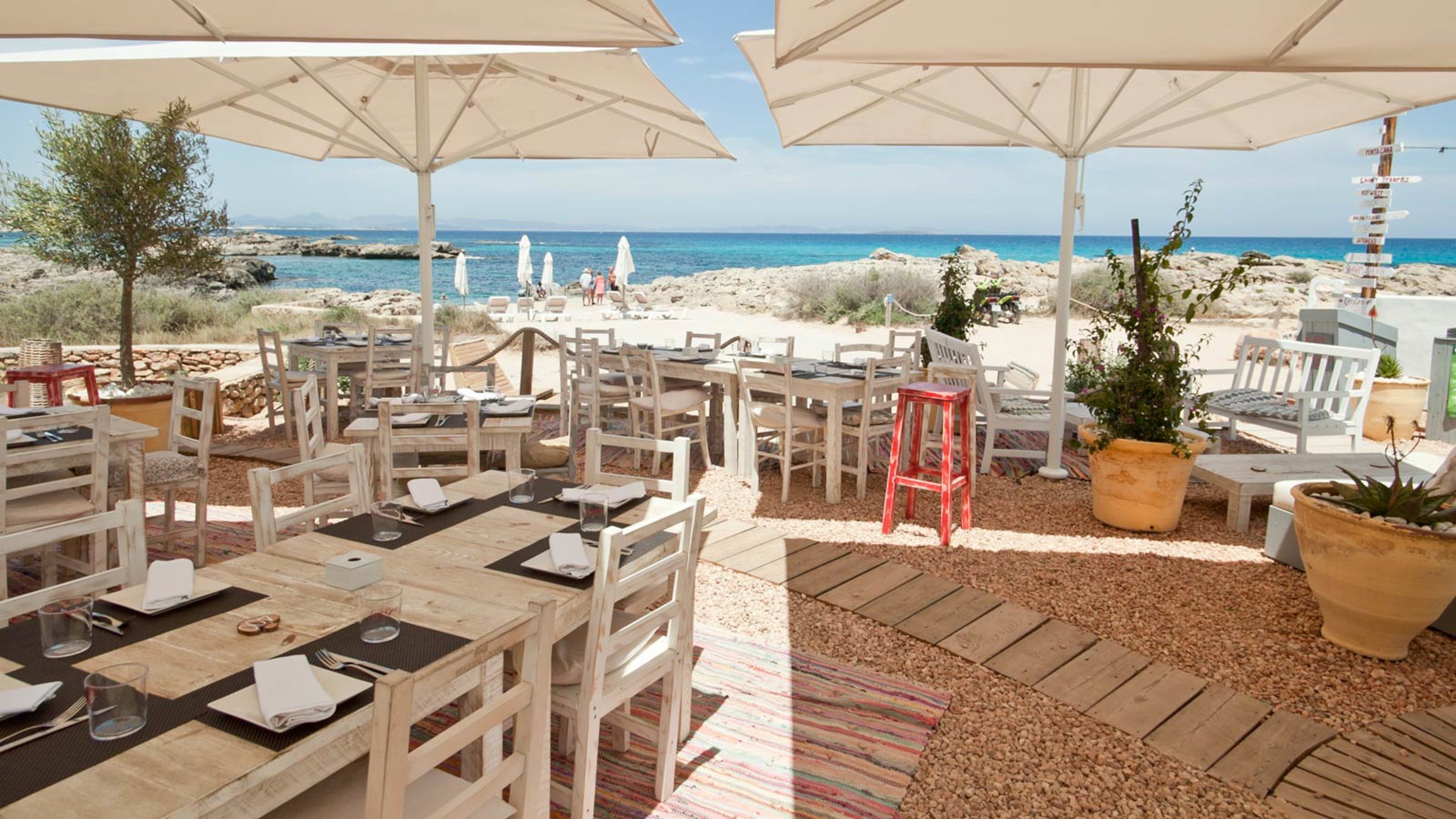 Beach Club 10.7
Serving a wide range of refined seafood and delicious Spanish cocktails, this trendy restaurant gets its inspiration from the Mediterranean Sea as well as Asian influences. Have an aperitif at sunset and enjoy the divine view while you tuck into fresh, locally-caught fish dishes with an Asian twist.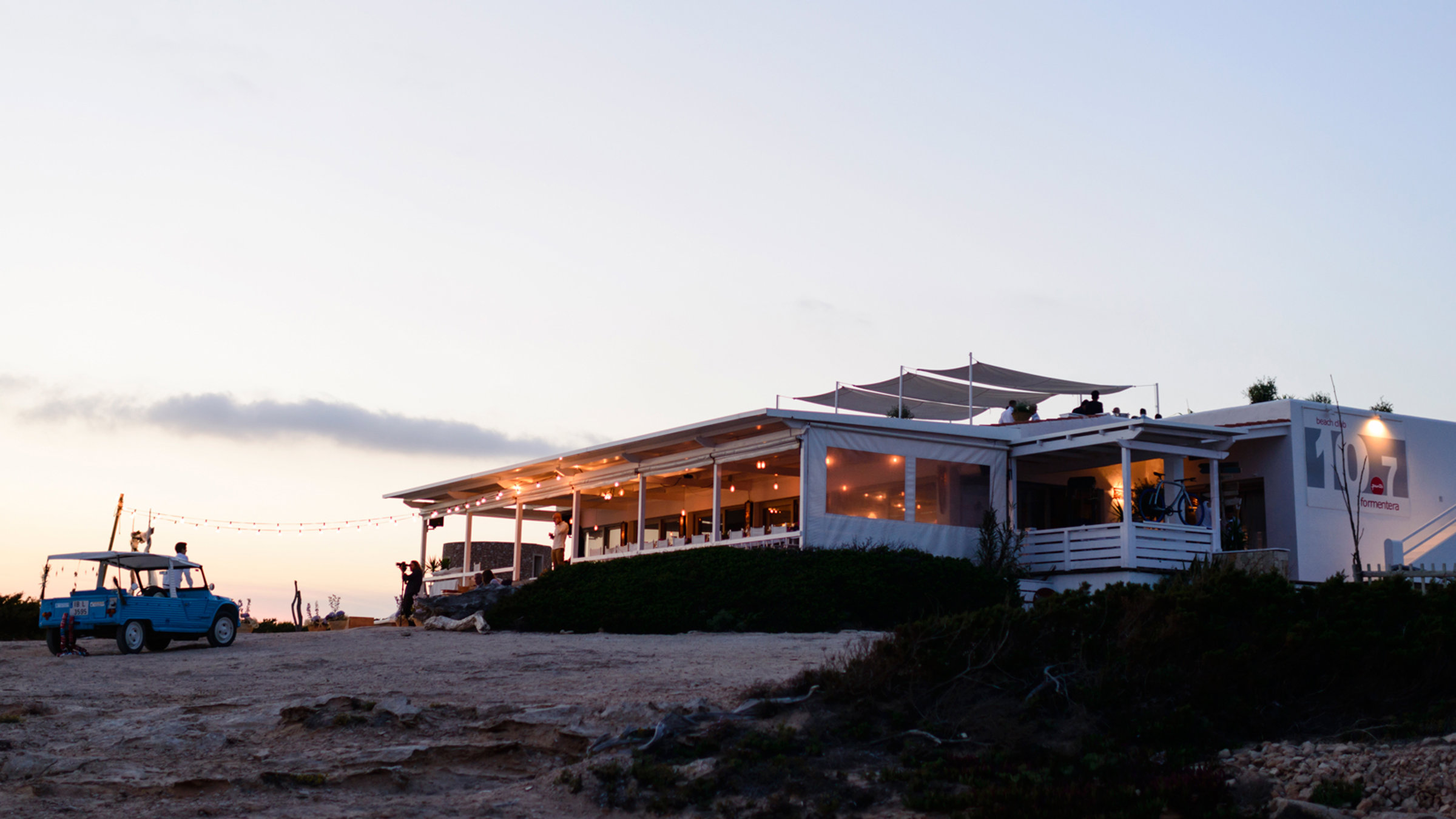 El Tiburion
This friendly beach bar is notable for its simple menu of tasty, fresh food and wide range of drinks options - the perfect place to stop for refreshments after a long day in the Spanish sunshine. Notable for its German owners illustrious history and for the shark sculpture on its roof, El Tiburion is a cheap and cheerful bar - but lots of fun all the same.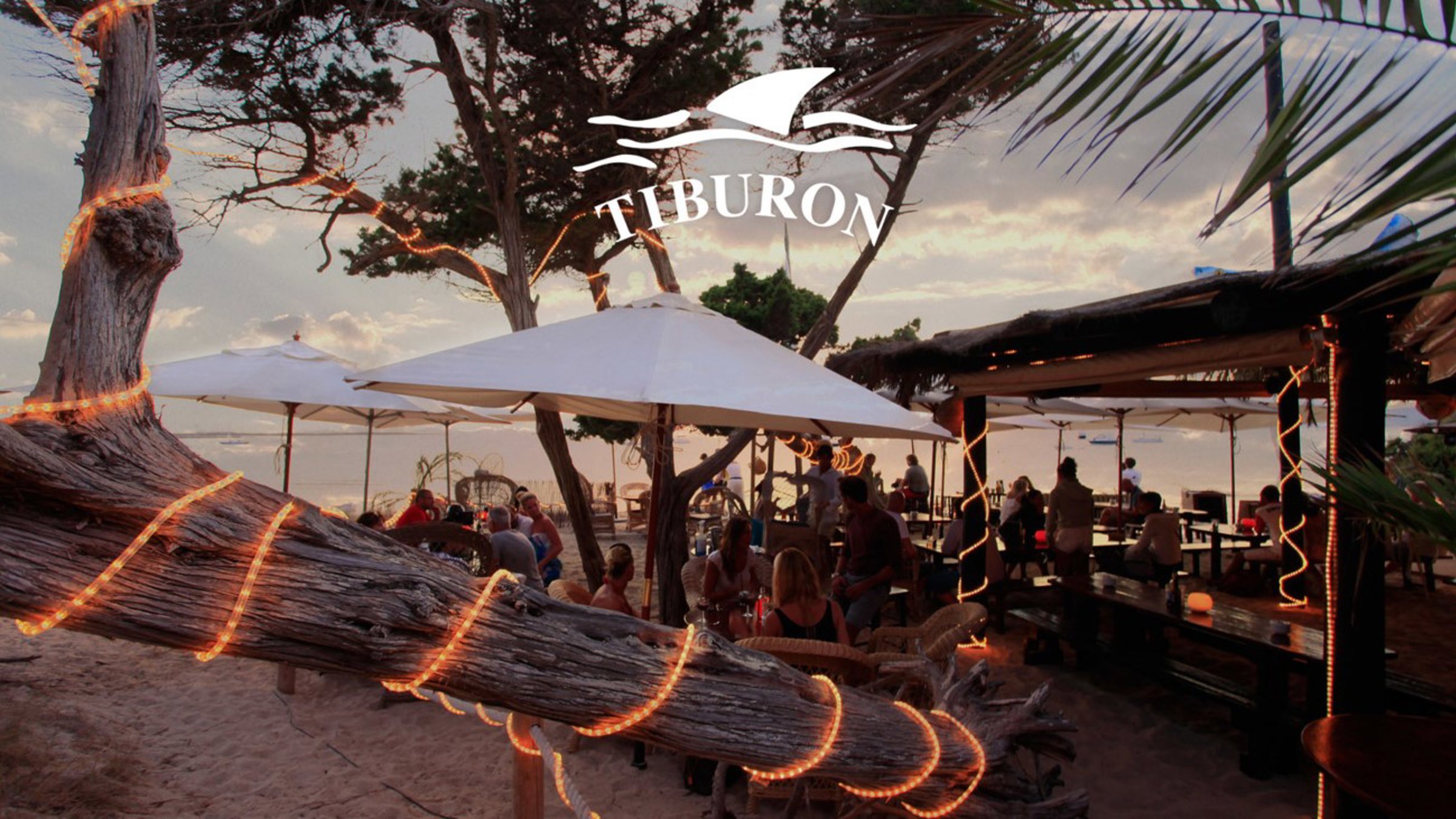 Beso Beach
This lively bar doubles up as a restaurant and is perfect for travellers looking for an evening of fun and frivolity after a day in the sun. Enjoy tasty snacks and light meals, as well as more hearty dishes in the evening. There is a resident DJ, with staff and guests alike regularly dancing on tables and partying late into the night - what more could you want from a beachfront bar?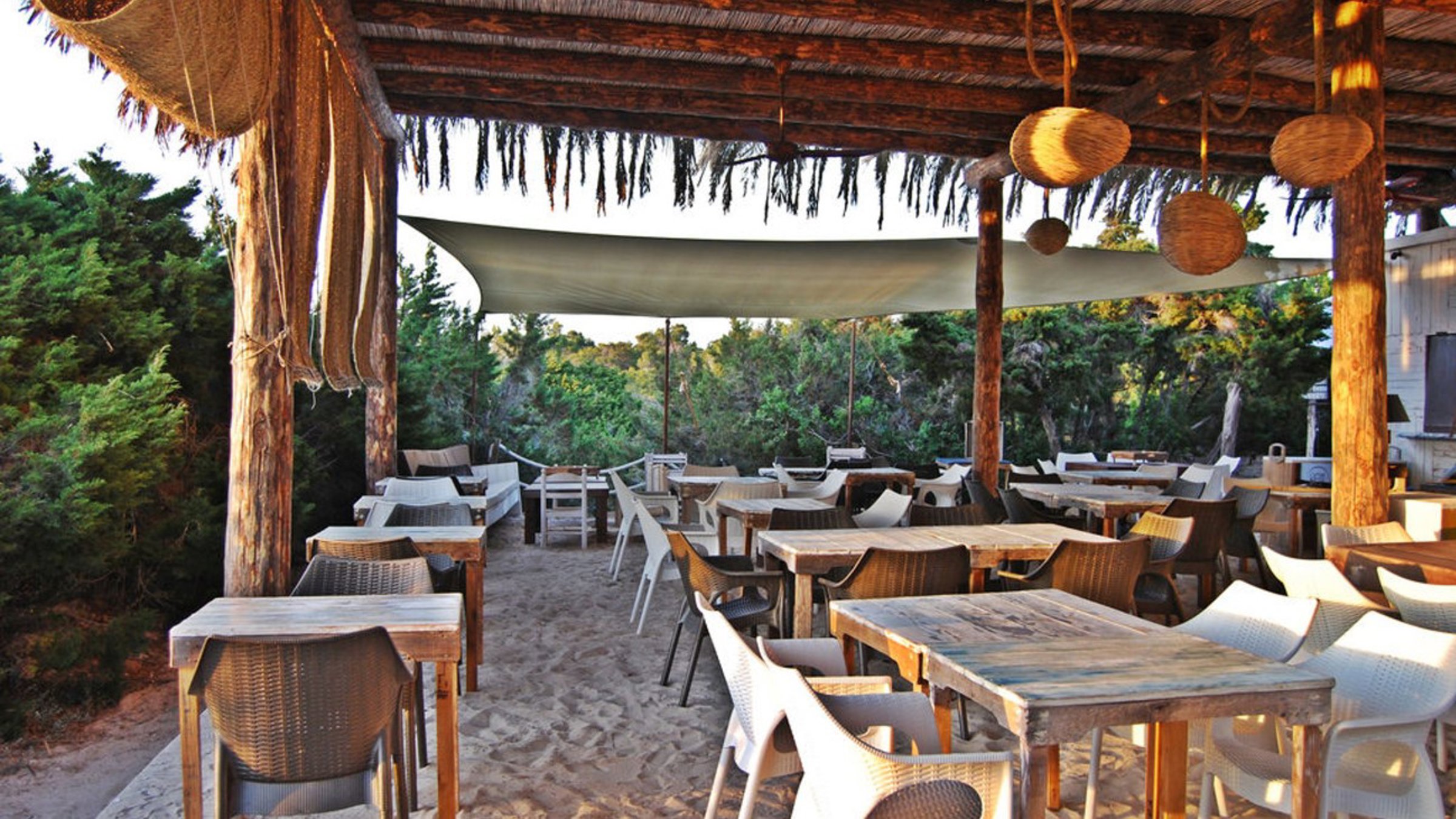 Experience a different side to Ibiza by taking a trip to Formentera, where there's plenty to offer even the more discerning foodies.
Contact Dynamic Lives
A large choice of luxury properties for your ideal holiday, check out our hand picked collection of fully staffed villas in Ibiza and call us on +44 (0)20 3411 3675.