When you think Formentera, you think beaches...
As we just mentioned there is a long list of lovely beaches to discover while in Formentera. From Playa de Ses Illetes, with the nature at its best, to the wide immaculate Playa de llevant, or  to the trendy playa Es Arenals, without forgetting the fascinating Calo des mort, Playa de Migjorn and Plaja es Pujols.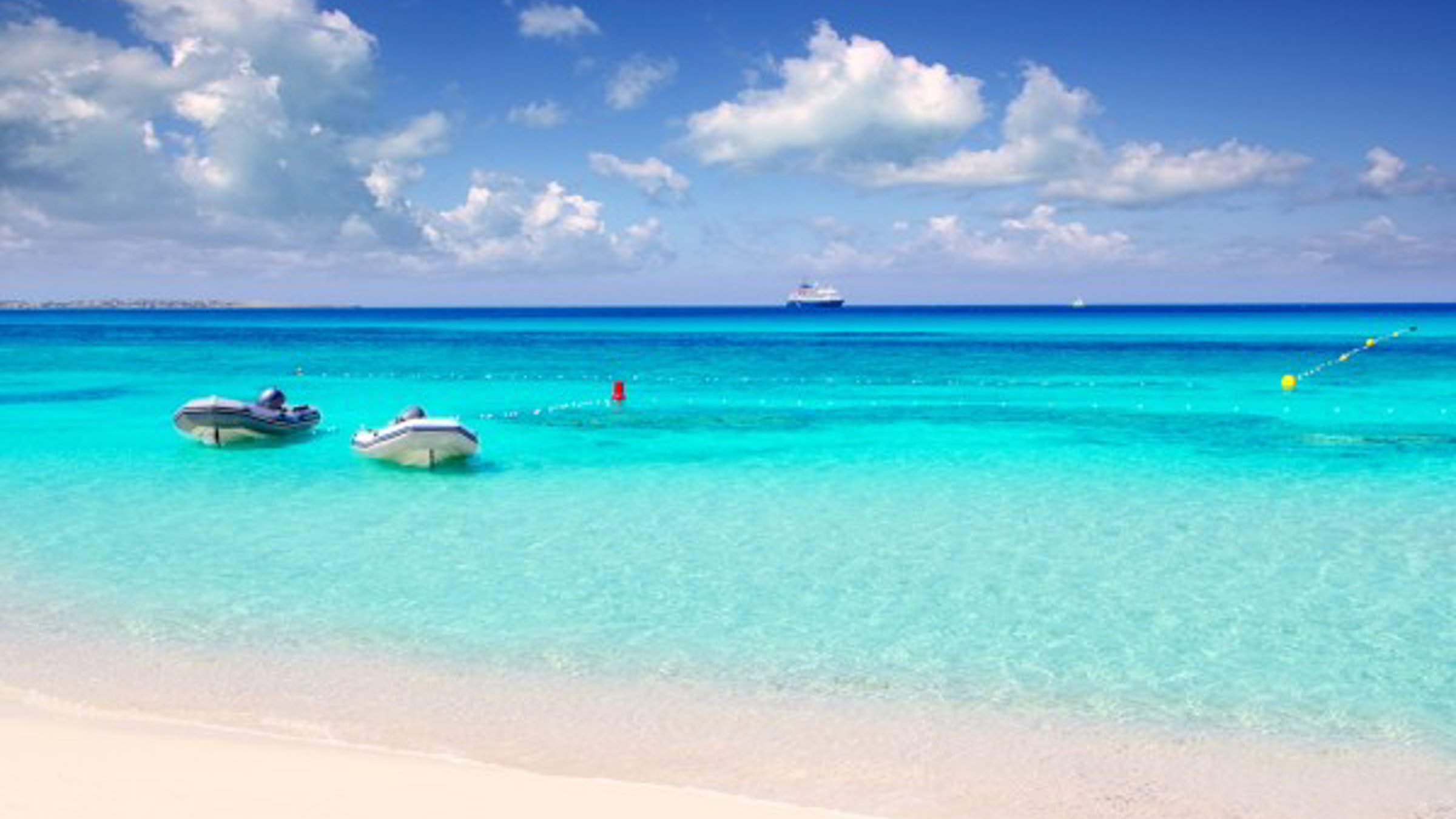 Terrific food…
Today Formentera has nothing to envy to Ibiza. There is a flourishing beach-club scene, and very good food for all tastes: organic, veggie, fish, healthy…
Here following you find listed some among the most popular restaurants and beach-clubs for your paradisiac breaks!
A great ambience, the typical Mediterranean vibe you would dream to find, with a mild breeze and laid-back relaxing music as the sun drops into the ocean. It is one of the oldest bars in Formentera, originally blue-painted. A strategic position boasting an amazing view, which becomes spectacular with the moonlight.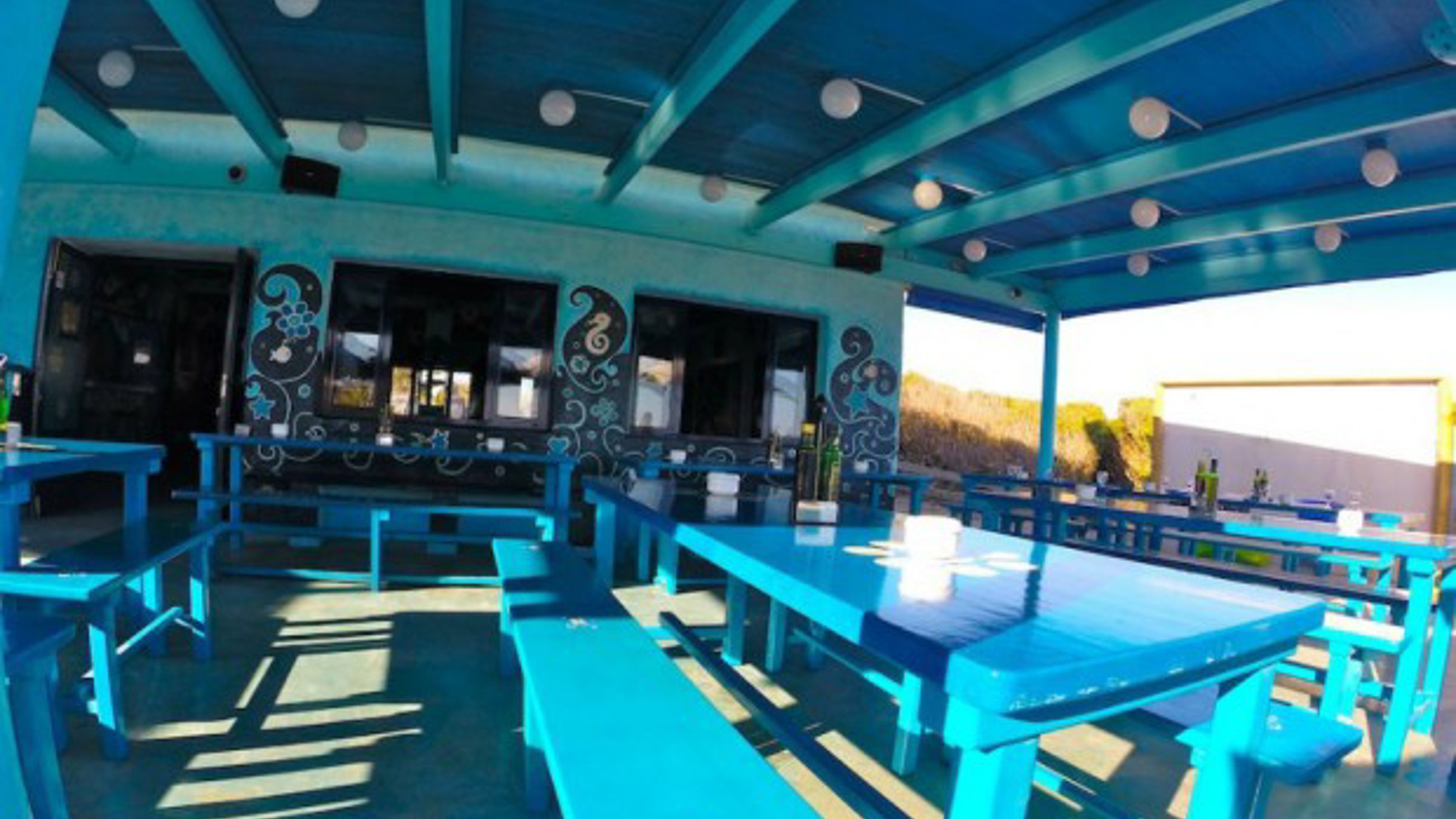 Managed by a dash of tattooed and pierced guys, it is the island's most appealing dinner spot with a magic atmosphere. The paved garden, the wood-burning stove, the great food make a perfect environment with a trendy, cool atmosphere. Great service and generous portions. We recommend to book in advance.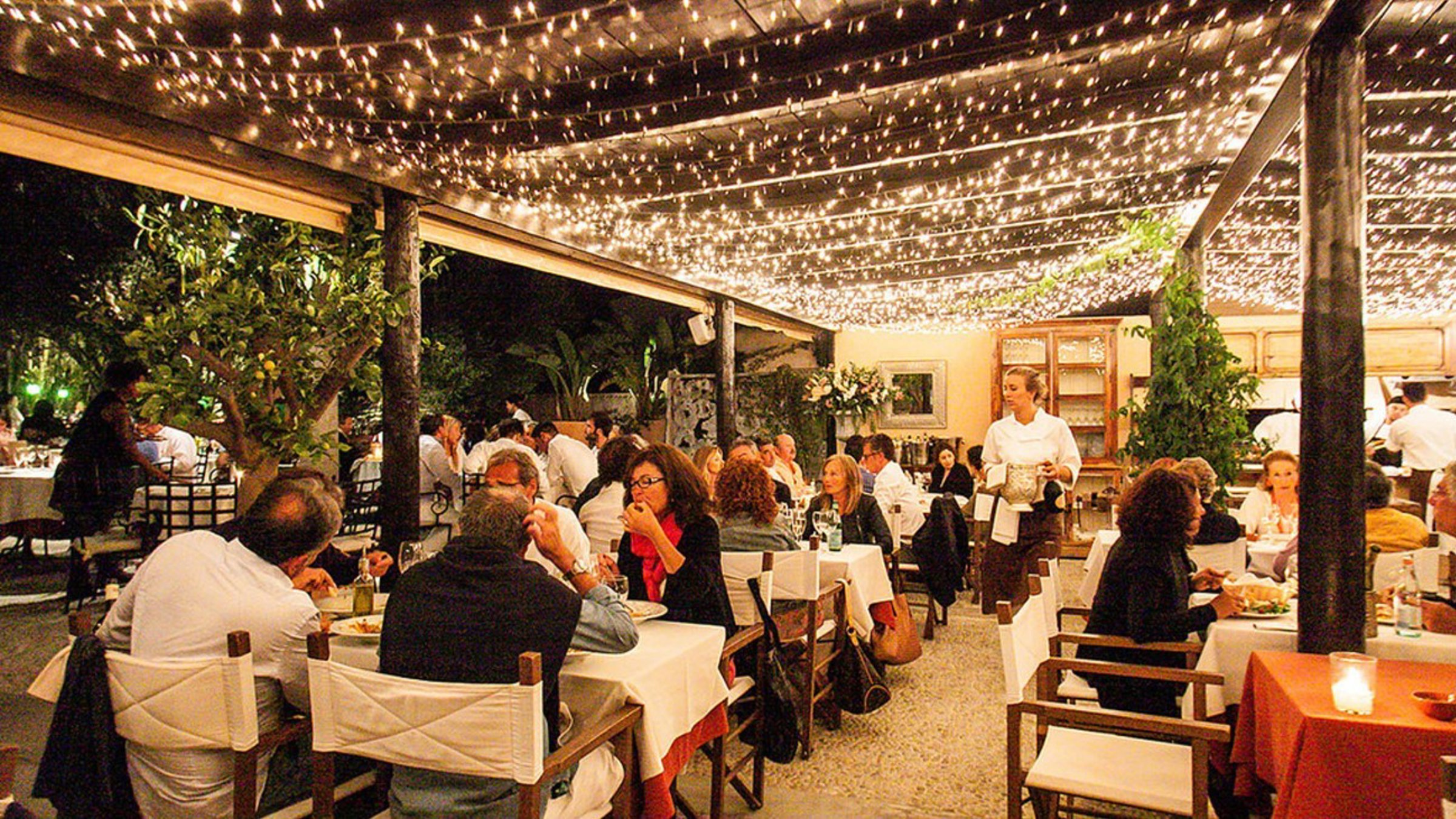 This is a little oasis, hidden away and directly on the beach. It is an open restaurant and bar with amazing views on the beach. Perfect for an aperitivo on the lounges directly on the sand, ideal for a superb dinner with fantastic dishes. For a romantic experience, reserve a private spot with a little private garden.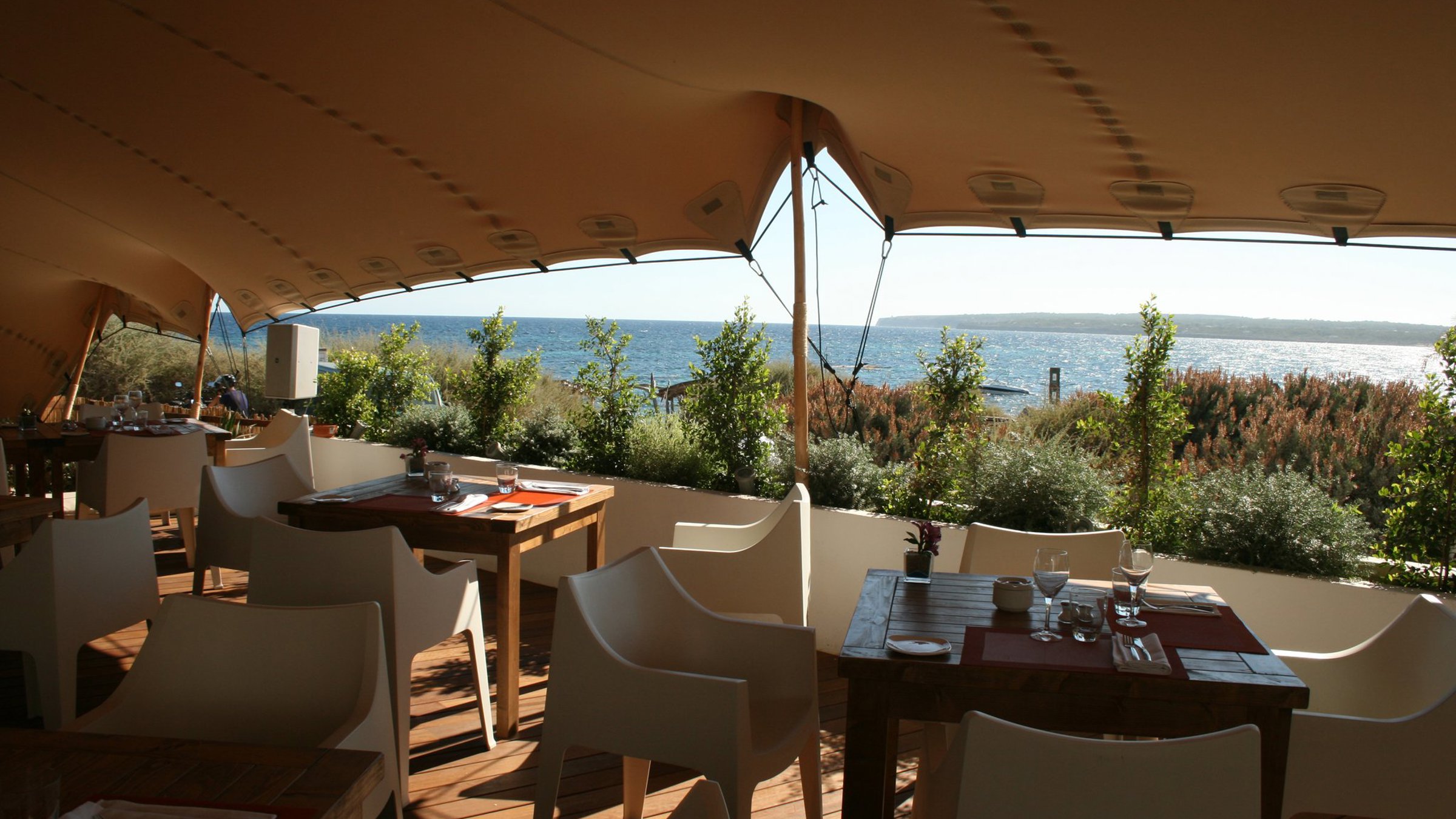 There is nothing better than enjoying excellent food with your feet in the sand. Time seems to stop here when you sit down with your drink while watching people scrolling by… The informal atmosphere is what makes it so inviting, without losing on the quality and attention to details. It is located at El Pujols, waterfront with chilled sea-views.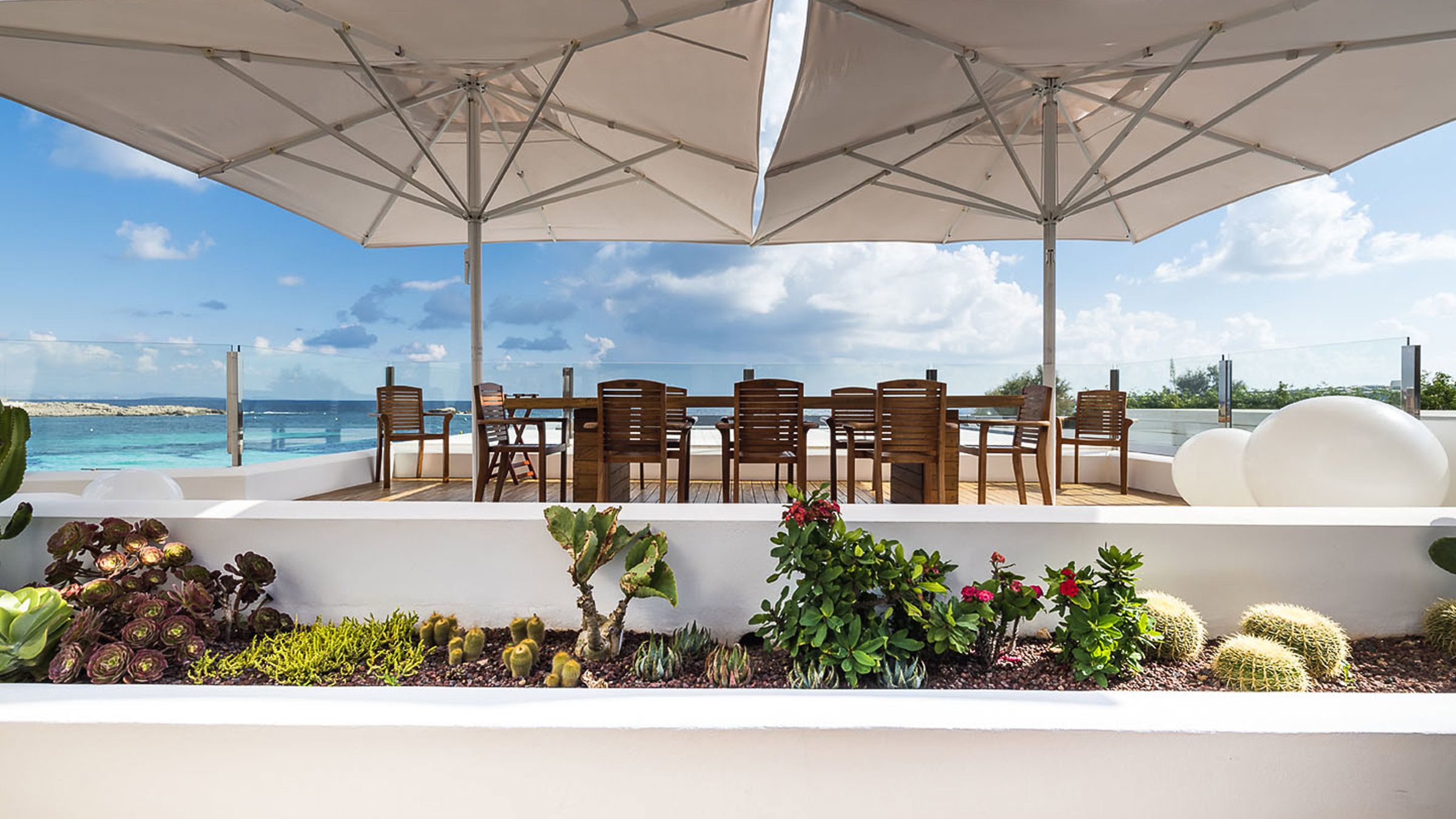 As mentioned on top of the article, it was once only accessible by boat, and it is a classic must-visit. Great food and first-class dishes, such as the salt-baked sea bass, the lobster stews, the grilled gambas or raw prawns carpaccio. Ideal for a good lunch, after spending a morning at the beach. Good staff and superb music. Brilliant.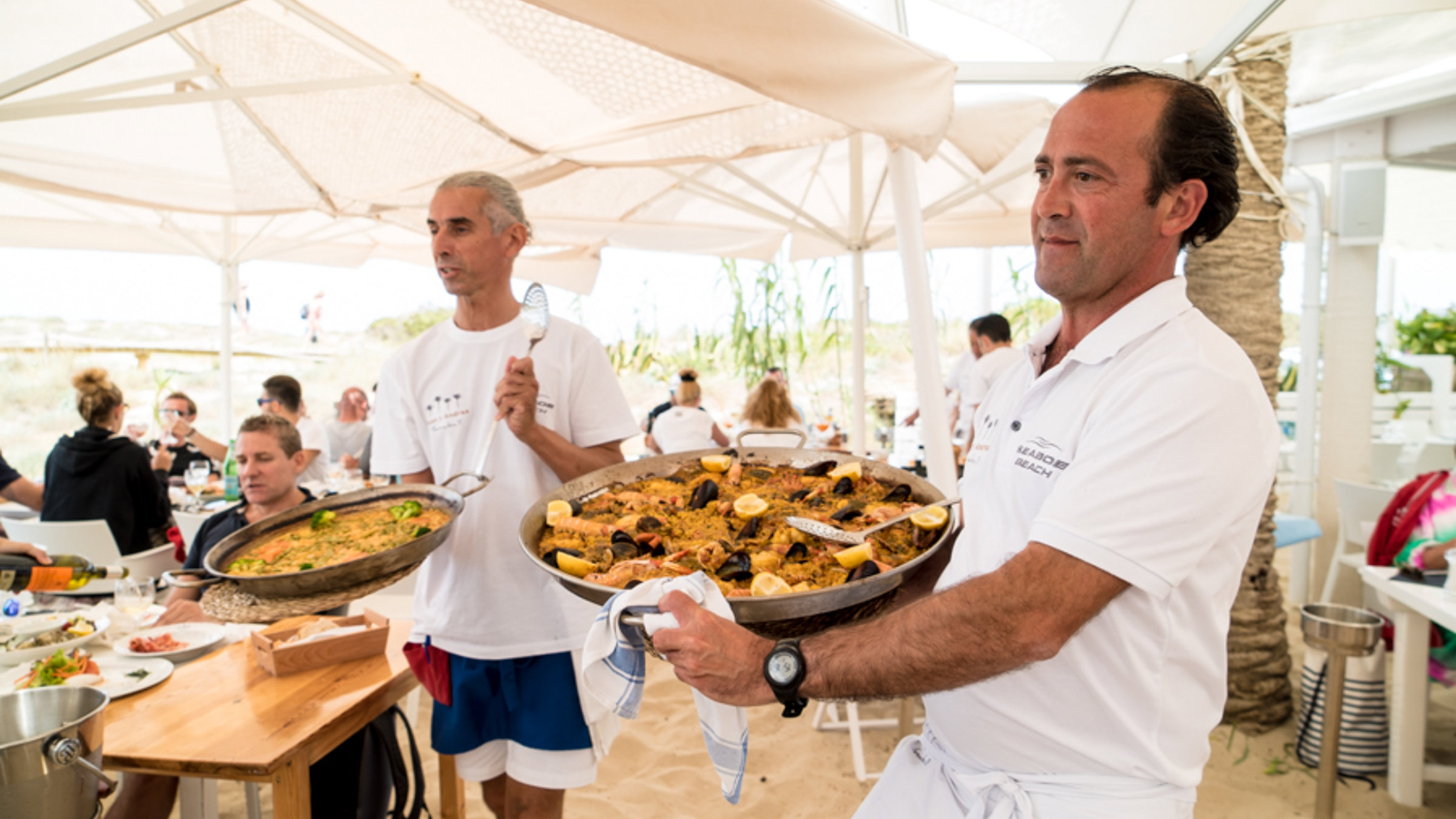 Overlooking Migjorn beach, this is a top club for good sushi, prepared by the Osaka-born chef Masahito Kanayama. A glamorous spot for enjoying your dishes admiring the intense blue sea just below, or for tasting a cocktail on the roof terrace for endless sunsets. After lunch, you can go down to the beach, which is mainly rocky, but there are plenty of sandy areas to lay on. The place is Elegant yet low key. A very welcoming feel.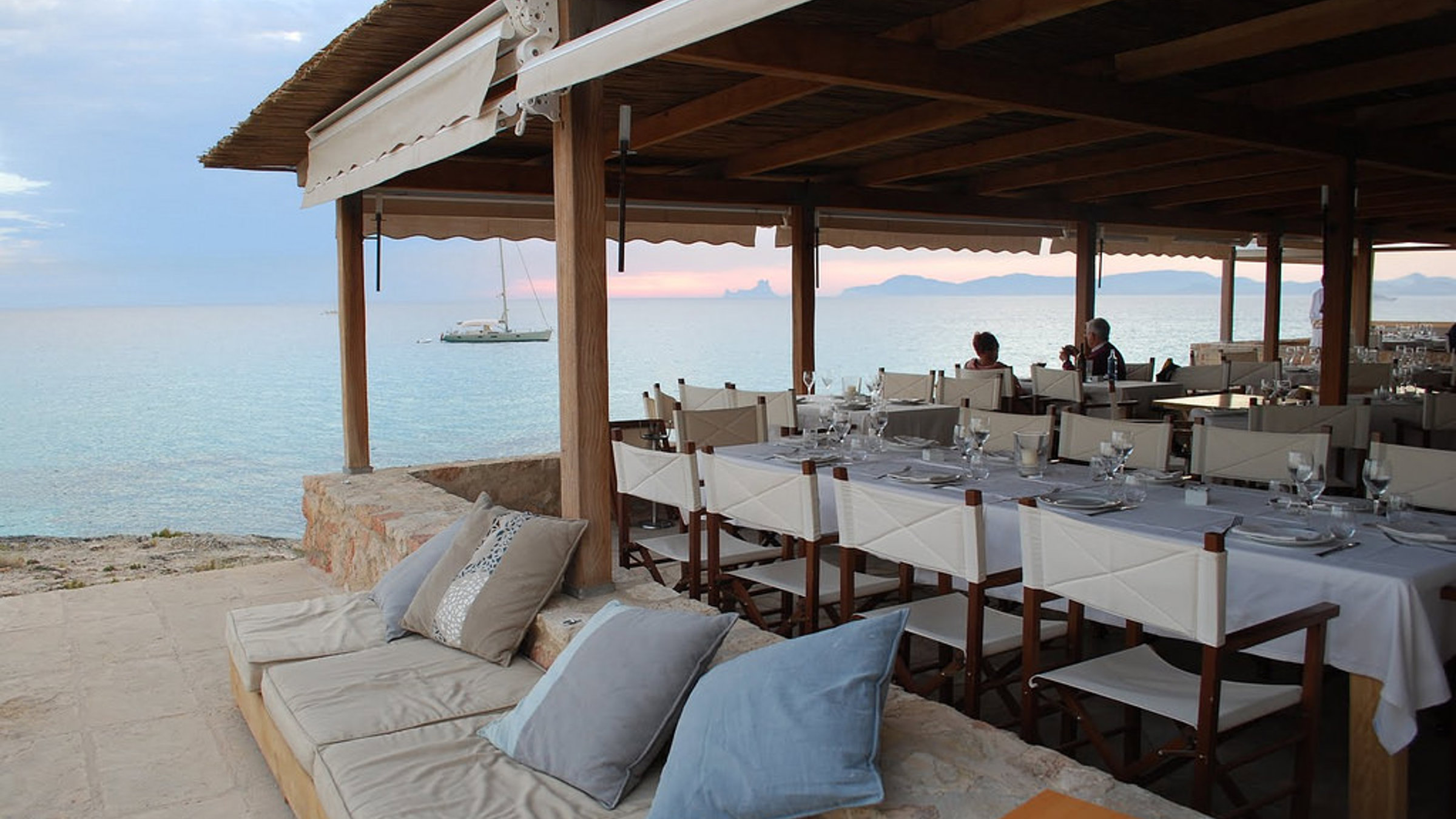 Located at Illetes, this is one of the off-the-beaten track spots, as it is set among dunes South of Es Moli de Sal. Ideal to reach by boat. Good for cocktails, you can start around lunchtime with exceptional sea-food, going on till late at night with a DJ set. Fabulous atmosphere amazingly fun and helpful staff. There is also a lovely boutique for exclusive shopping and a professional photographer to make your souvenir everlasting. You won't leave.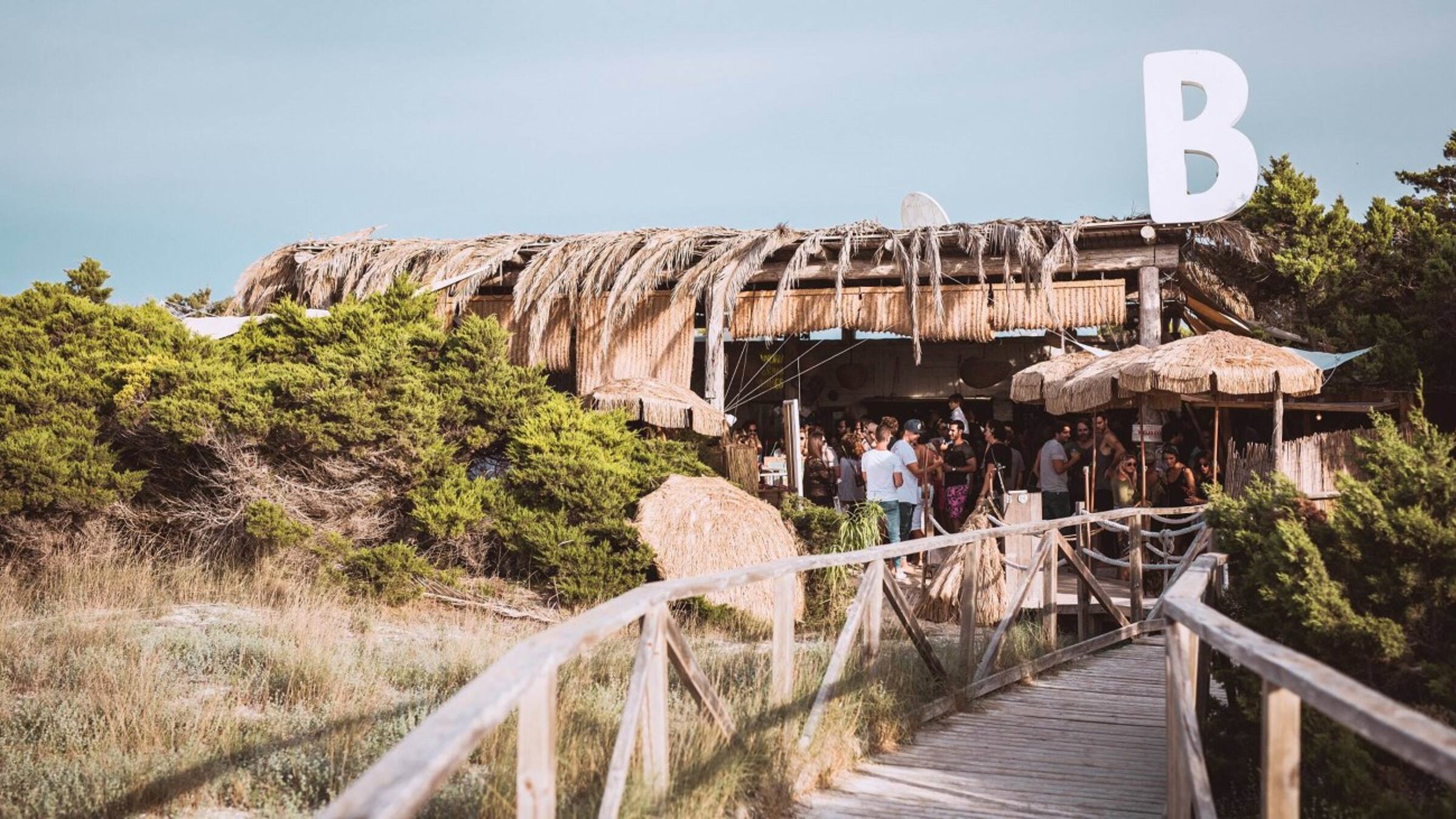 Great fun décor in a lovely discreet spot. The perfect place to eat and relax, enjoying nice music. Ideal for your happy hour on day beds with soft cushions, right on the lovely beach of Es Pujols. Try the green-tea-and-gin number. You can't resist by taking a photo in front of the hippy bus!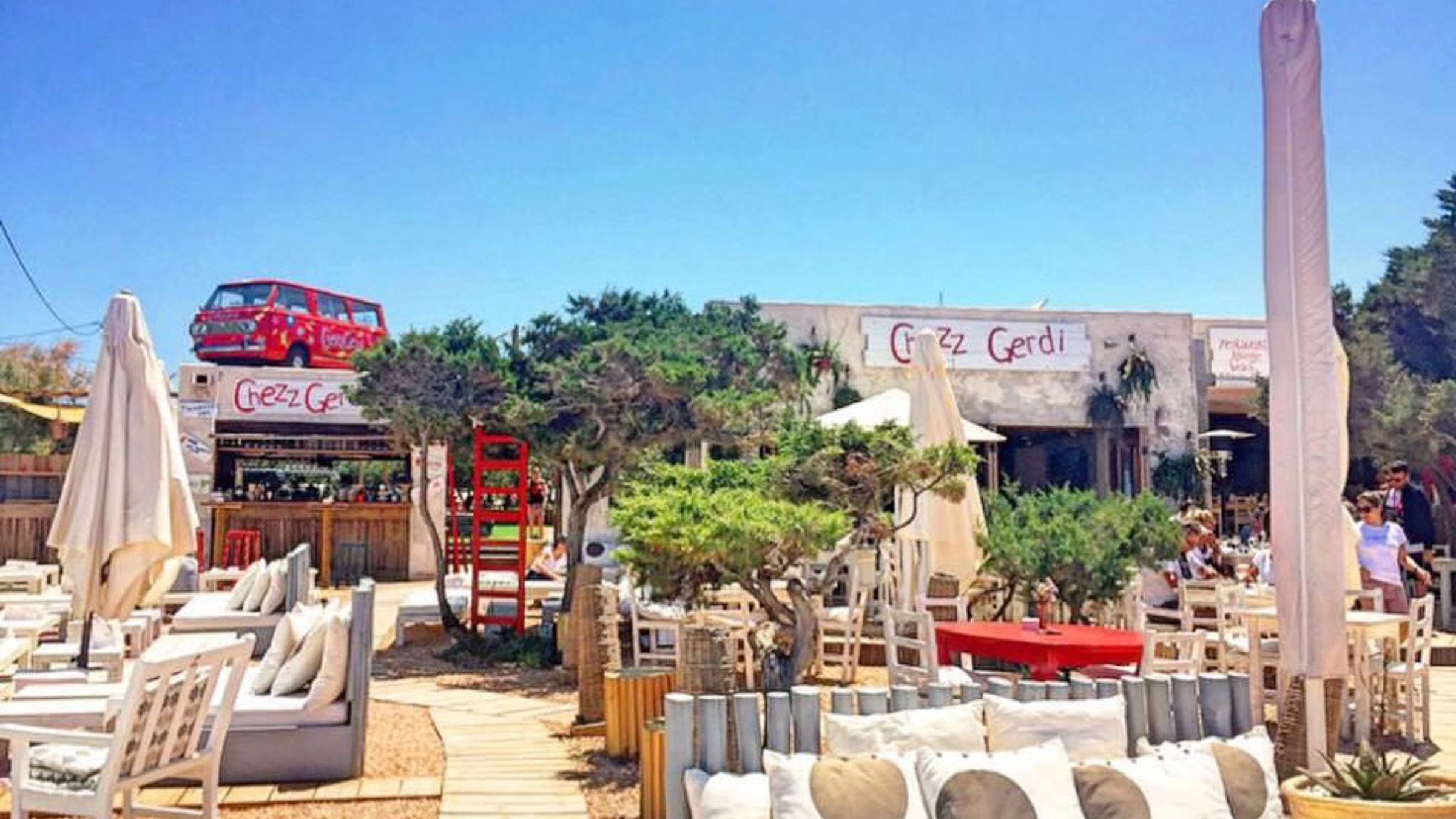 A lovely, quiet restaurant with magnificent views in Es Puljos. The contemporary cuisine is delicious and greatly presented. Friendly atmosphere for a panoramic, outdoor setting. Attentive service.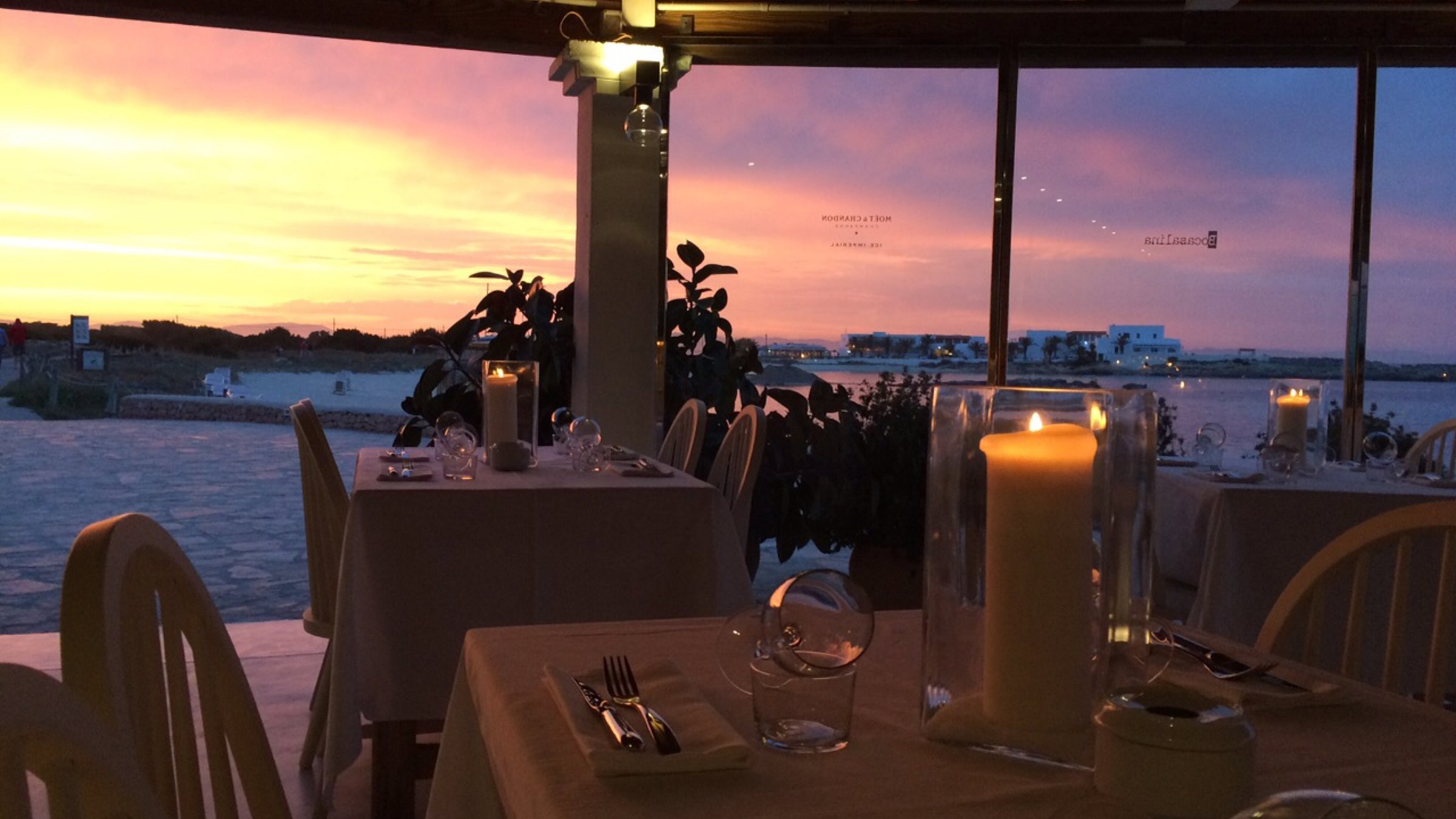 Dynamic Lives' Formentera Villas
Looking for a private accommodation? Discover our collection of Luxury Villas in Formentera in our dedicated section.