"Remote seclusion" are two words often used to describe a villa holiday in Ibiza. If you have ever wondered why the island's most luxurious villas are so hidden and far-flung, the answer may not necessarily lie in their present owners' reclusive tendencies.
Look to the island's rich past, to the days when pirates prowled the Mediterranean: in the 16th century, finca farmhouses were built this way to outwit raiders. The pirates preferred to target populous settlements than embark on the tortuous journeys airport taxi drivers now regularly make to seek out a solitary dwelling in the deepest countryside.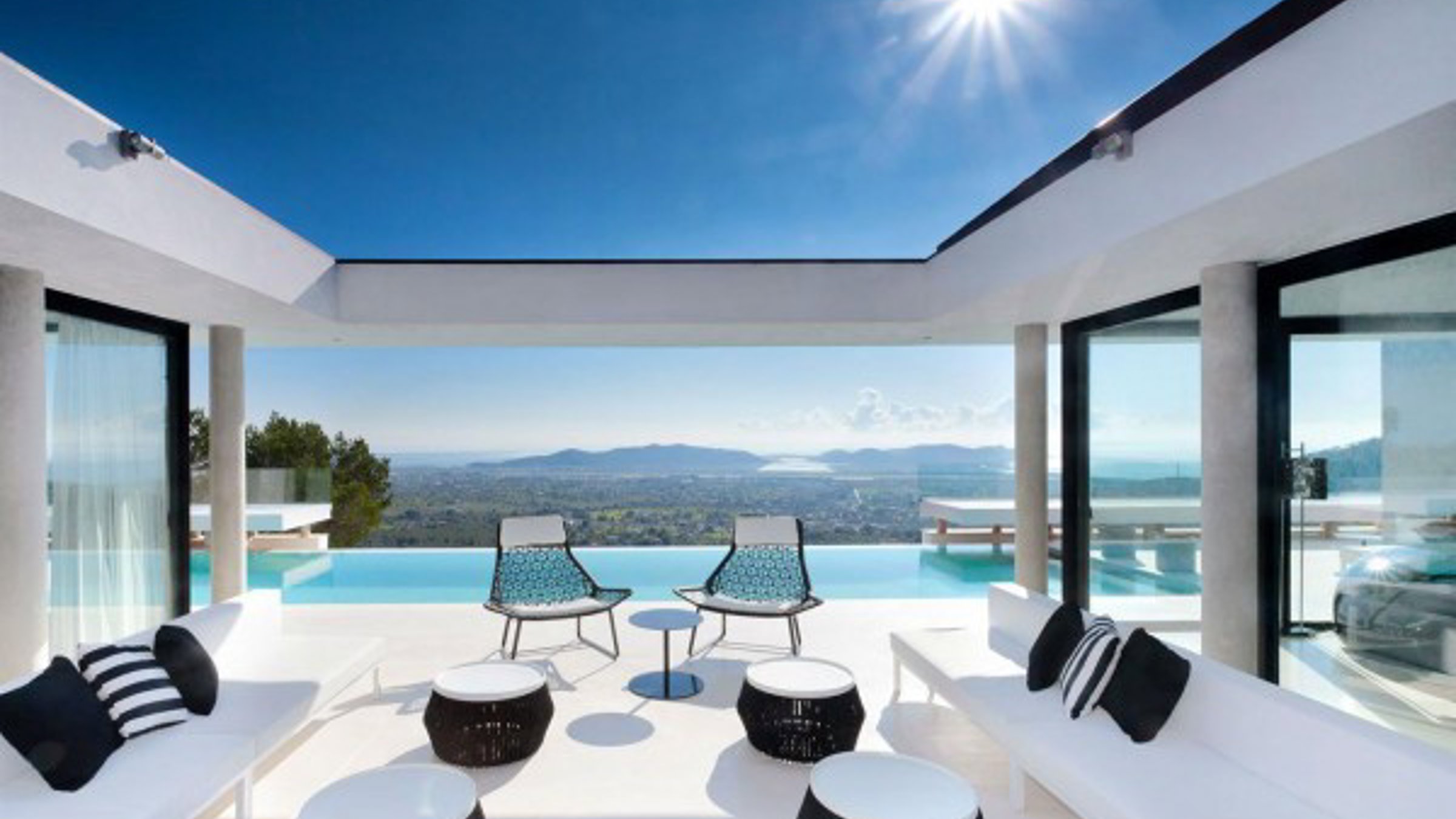 Consequently, most islanders lived pretty secluded lives – until the Fifties, when the first cars first arrived. You can still find their homes everywhere: rustic, honey-coloured stone farmhouses topped with exposed wooden beams. Secreted beside forests, or within olive and almond groves, they rise out of the dry, red earth: simple, robust, self-sufficient and cool beneath the infernal Ballearic sun.
Of course, Ibiza has since experienced a different kind of invasion and many of these original structures have been converted into stylish rural hotels and private villas. Staying in them is one of the White Isle's quiet joys. The hotels tend to appropriate from the Italian, calling themselves "agroturismos"; but the Spanish word "finca" has stayed in use for the more intimate private residences.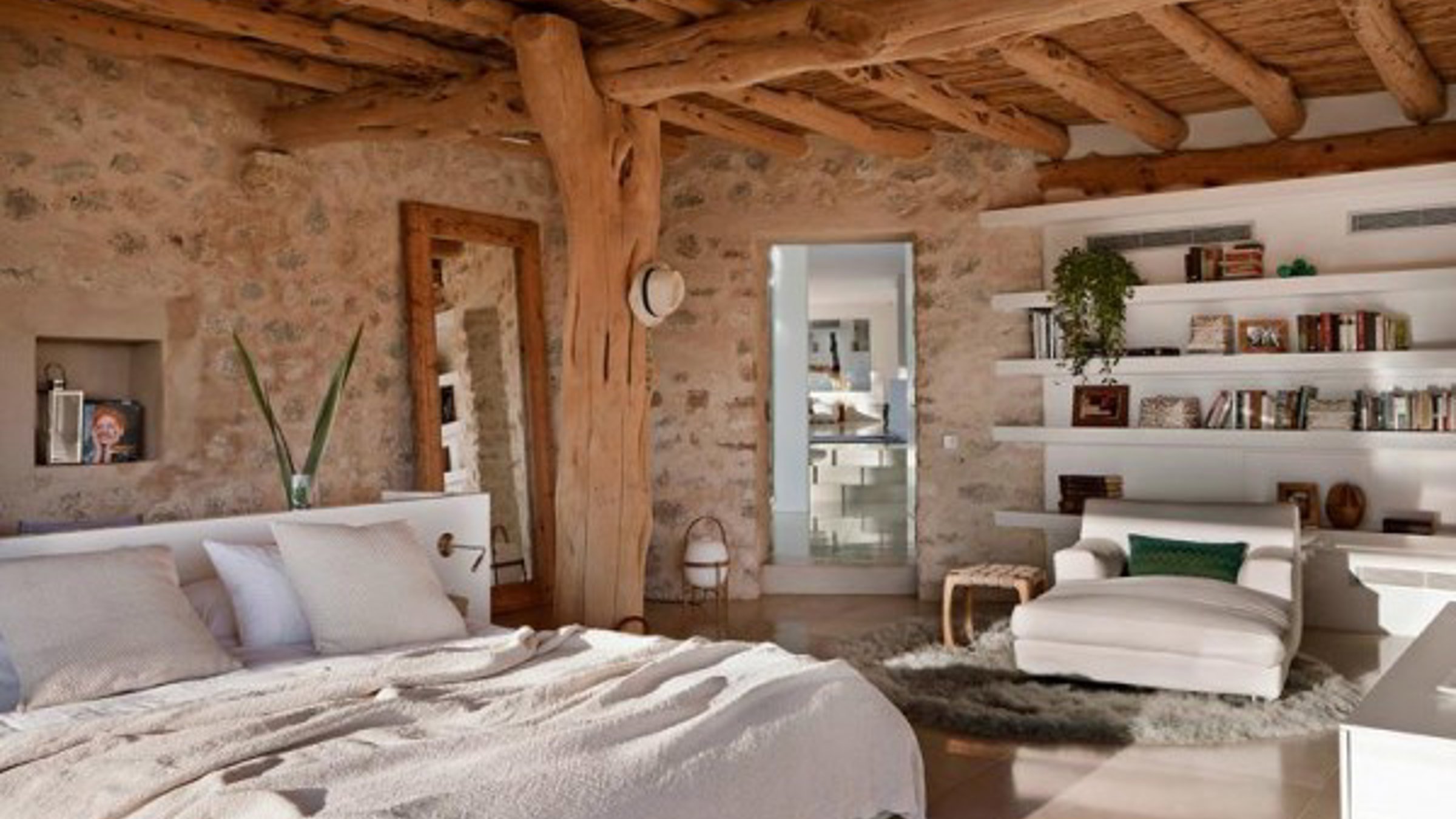 One such residence can be found nestled in the hills near San Jose, a short drive from Ibiza Town, but far enough away that you'd never know it was there. Villa Can Palerm is a 5-bedroom traditional finca surrounded by mature gardens in nearly 60,000 square metres of private land, including a tennis court.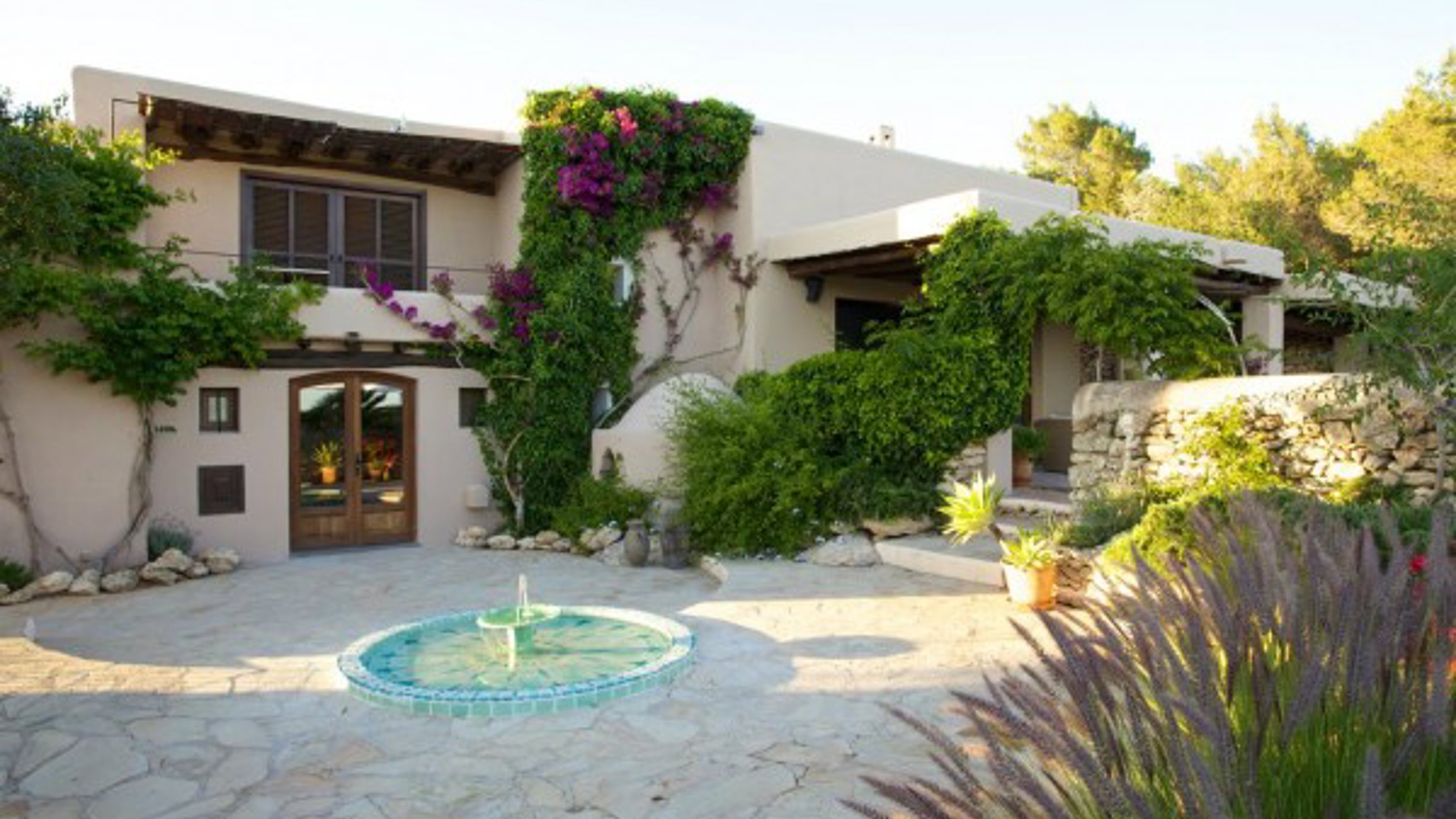 The tell-tale signs of its historic, hunkered-down origins are all there: the exposed beams, the arched windows cut into thick-set, knobbly stone walls painted spotless white. Ibiza's famously white fincas weren't always so: in the days when the pirates were a threat, the houses were an earthier brown, to blend in with the countryside. Today, dazzling white rules, and, following a complete refurbishment in 2014, Villa Can Palerm epitomises the elegance that can be achieved when a traditional finca is lovingly bestowed with modern comforts and finishes. Original nooks and crannies are converted into unique spaces to read and relax in. Look out over the stunning pool to the sea, and you would never know you were in an ancient farmhouse. The lines are pure Hockney: brilliant white and cobalt blue, underscoring a rolling forest of pines.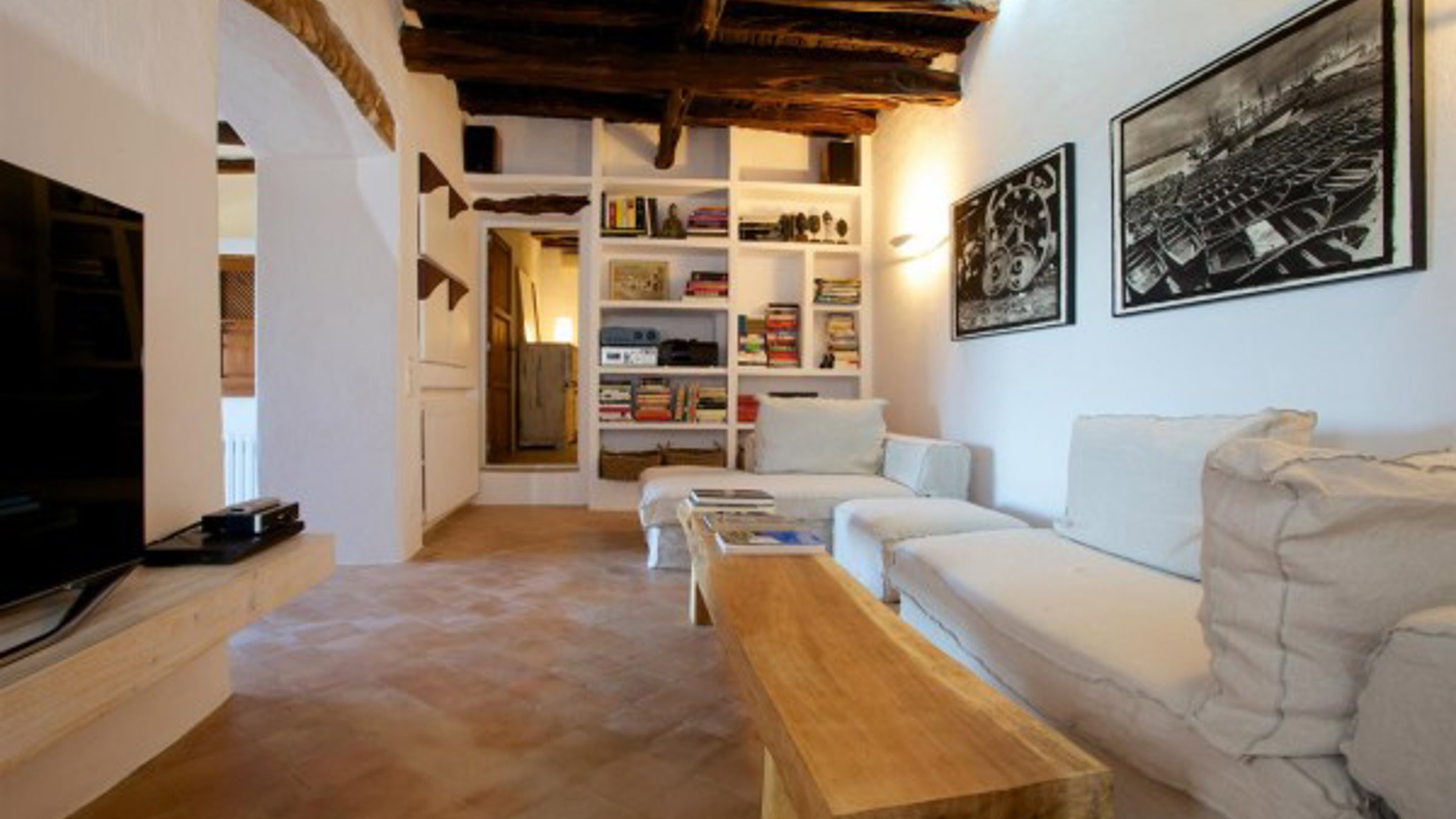 So pervasive and seductive is the finca aesthetic, you no longer need an original building to evoke it. A new generation of modern fincas is being built, from scratch, which combine contemporary minimalism and functionality with touches of old Ibiza. Leading this movement are the architects Rolf and Neil Blakstad – sons of the Canadian-born Rolph Blakstad who relocated to Ibiza in 1956, bringing with him an unrivalled knowledge of traditional Islamic architecture from Morocco.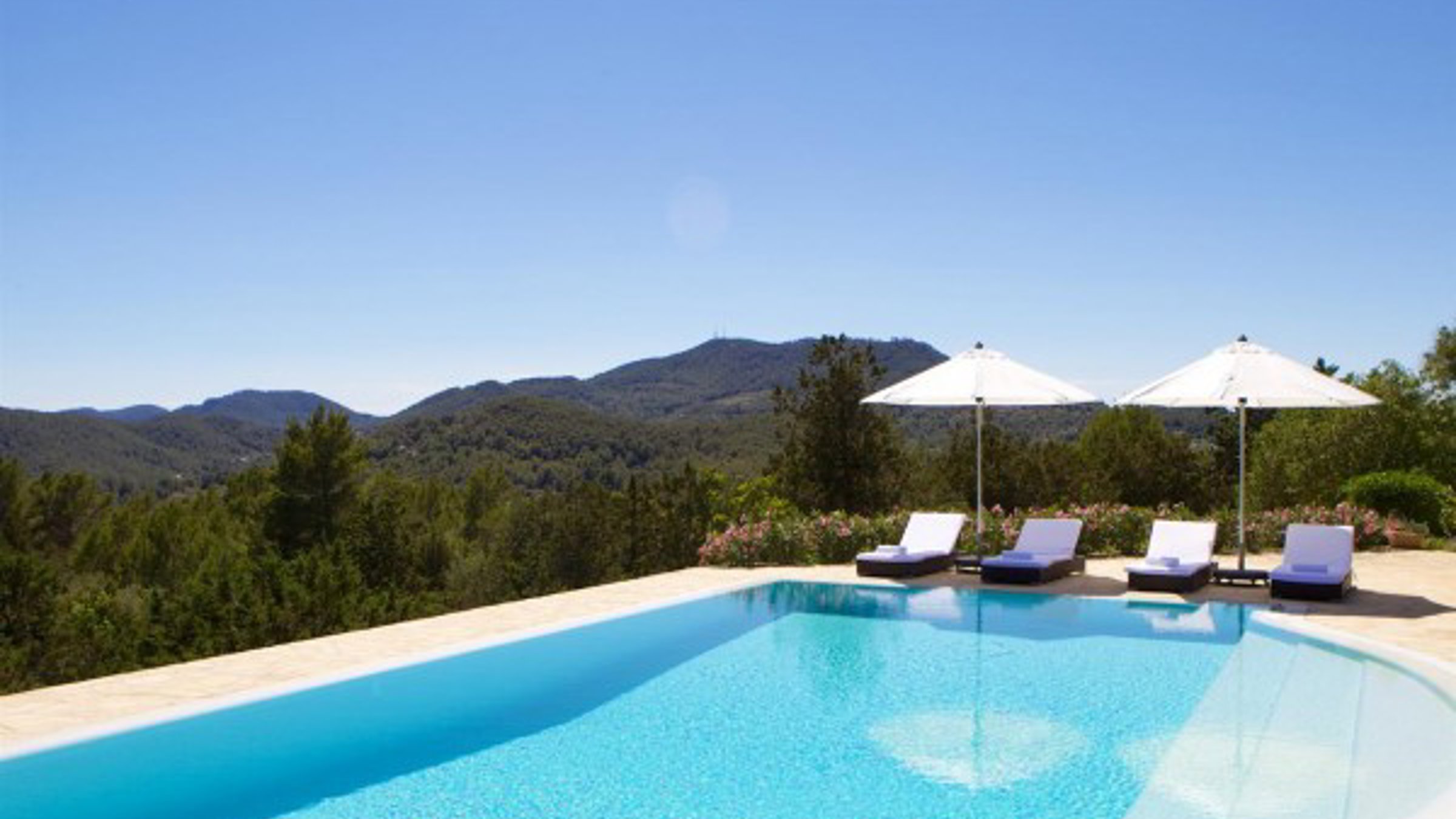 The family design consultancy draws on the island's Catalan and Moorish past in its transformation of uneven, overgrown plots of land into gorgeous new villas, hotels, and restaurants. Five minutes from the village of San Miguel, in the north, the Blakstads built the five-bed Villa Nobel – a series of white cubist blocks, surrounded by wonderful gardens with just a glimpse of the sea and the local church in the distance. The blocky finca is spacious and flooded with light and the large sliding doors open onto terraces that lead to a salt-walter pool area which even has its own outdoor summer kitchen. It's stylishly minimalist and its open-plan spaces were clearly designed with modern living in mind, yet the bare-wood ceiling beams the rustic poolside outhouse make you feel as if you are in a traditional finca. It offers the best of both worlds – and the home cinema room is an added luxury.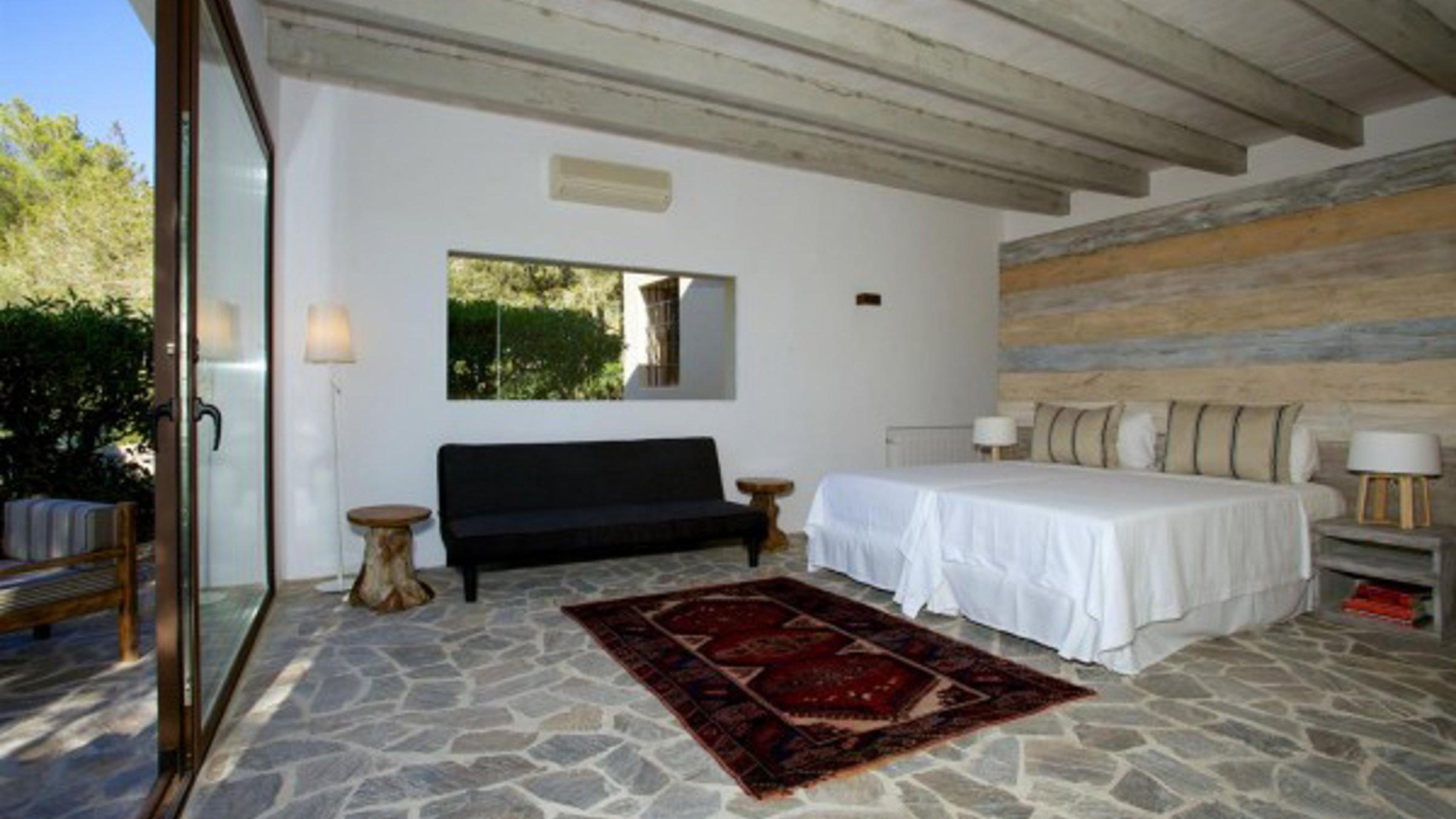 Of course, you don't have to evoke old Ibiza for a spot of high-end, high-design seclusion. With an enviable mountain-top position above Benirass Beach, Villa Benirass is built with crisp, authoritative lines and embedded with all the latest technology.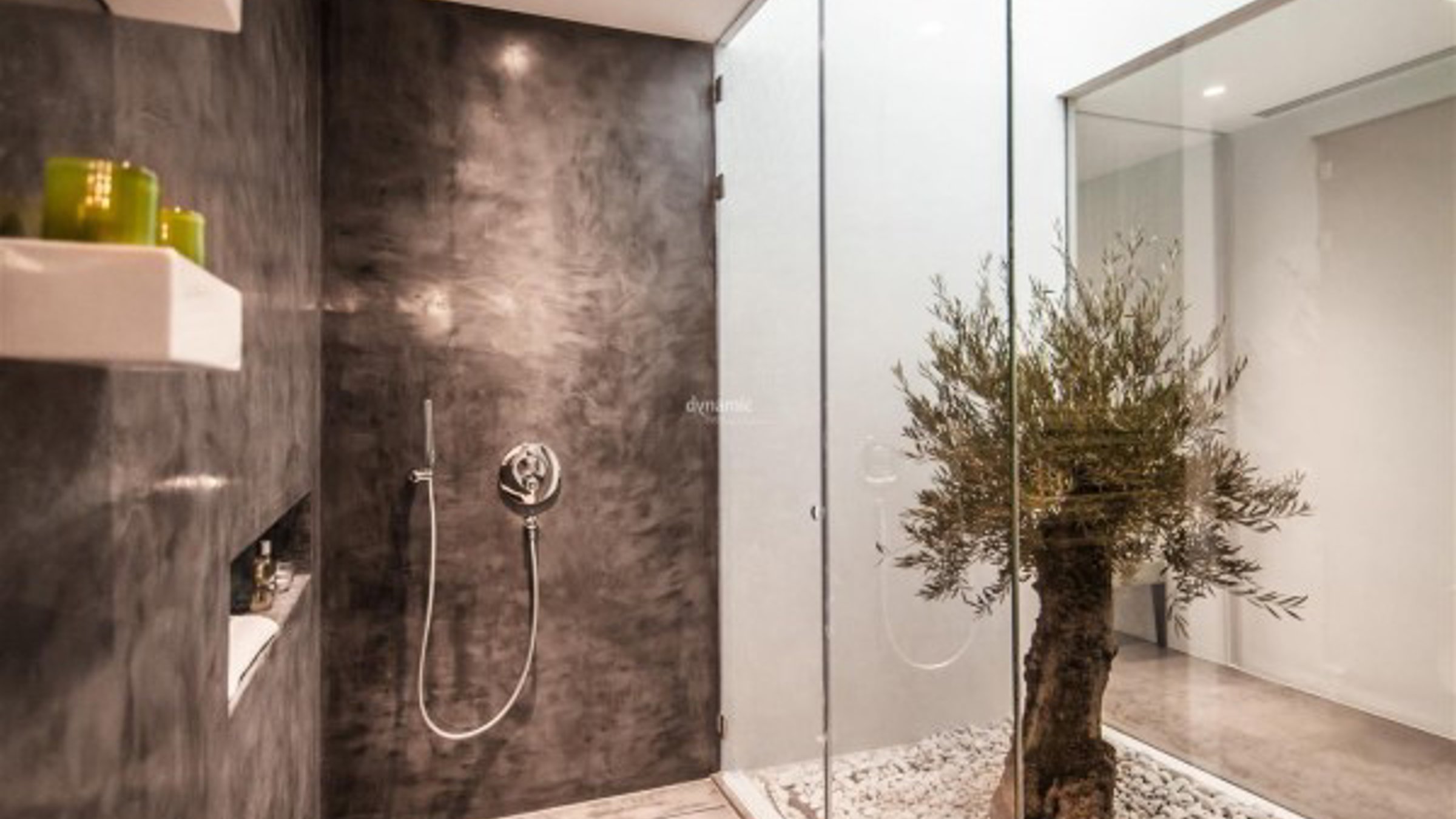 There are flicks of old Ibiza here and there – areas where traditional stone is used, and the occasional timber beam – but there is no illusion here that you are in a finca. This place is unapologetically modern, and comes with its own ipads, linked to Sonos in every room, including the poolside.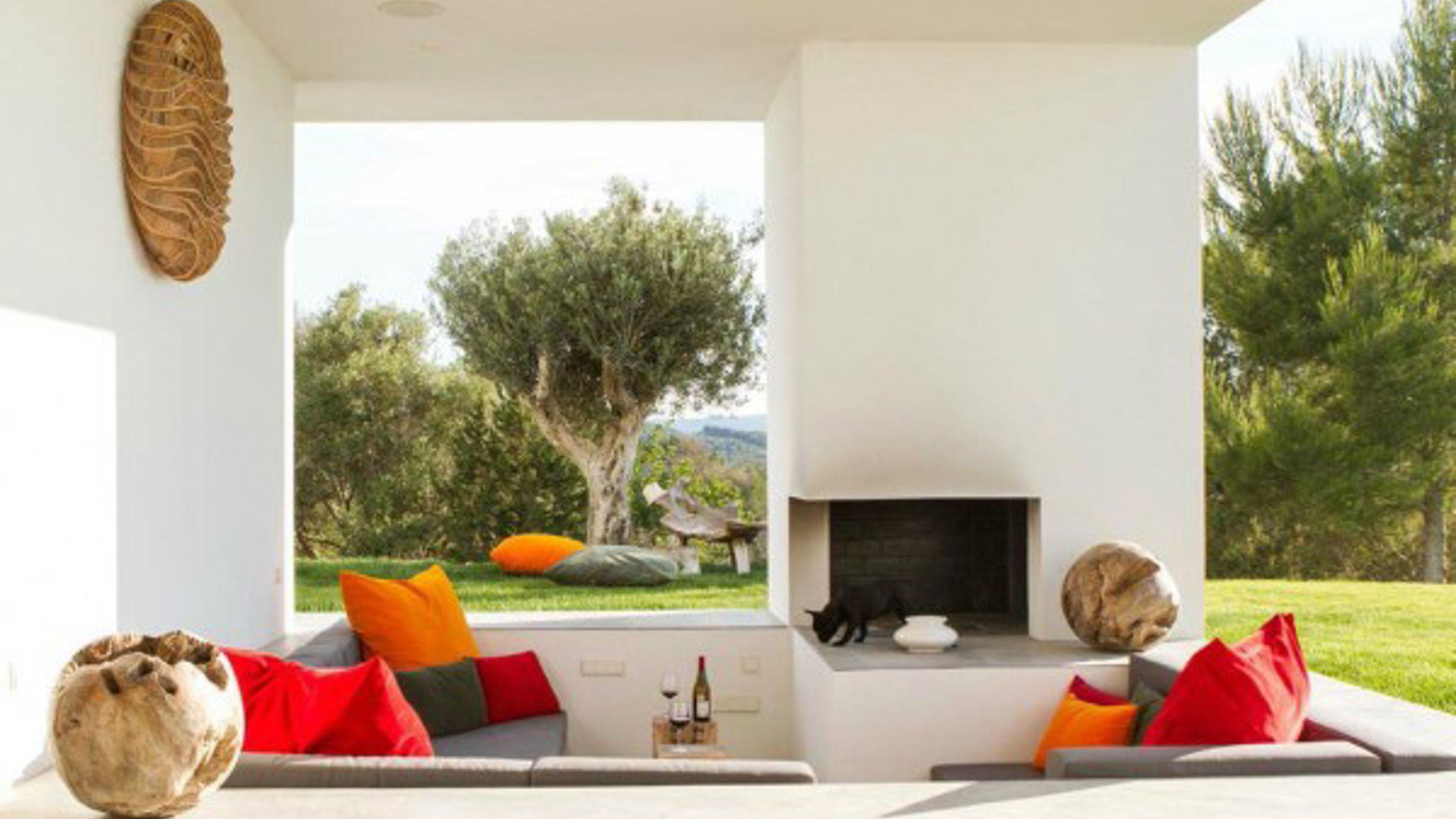 It's pure Miami swank. The views from the heated infinity pool are unbeatable, unhindered by trees as can be the case with the traditionally more hidden farmhouses.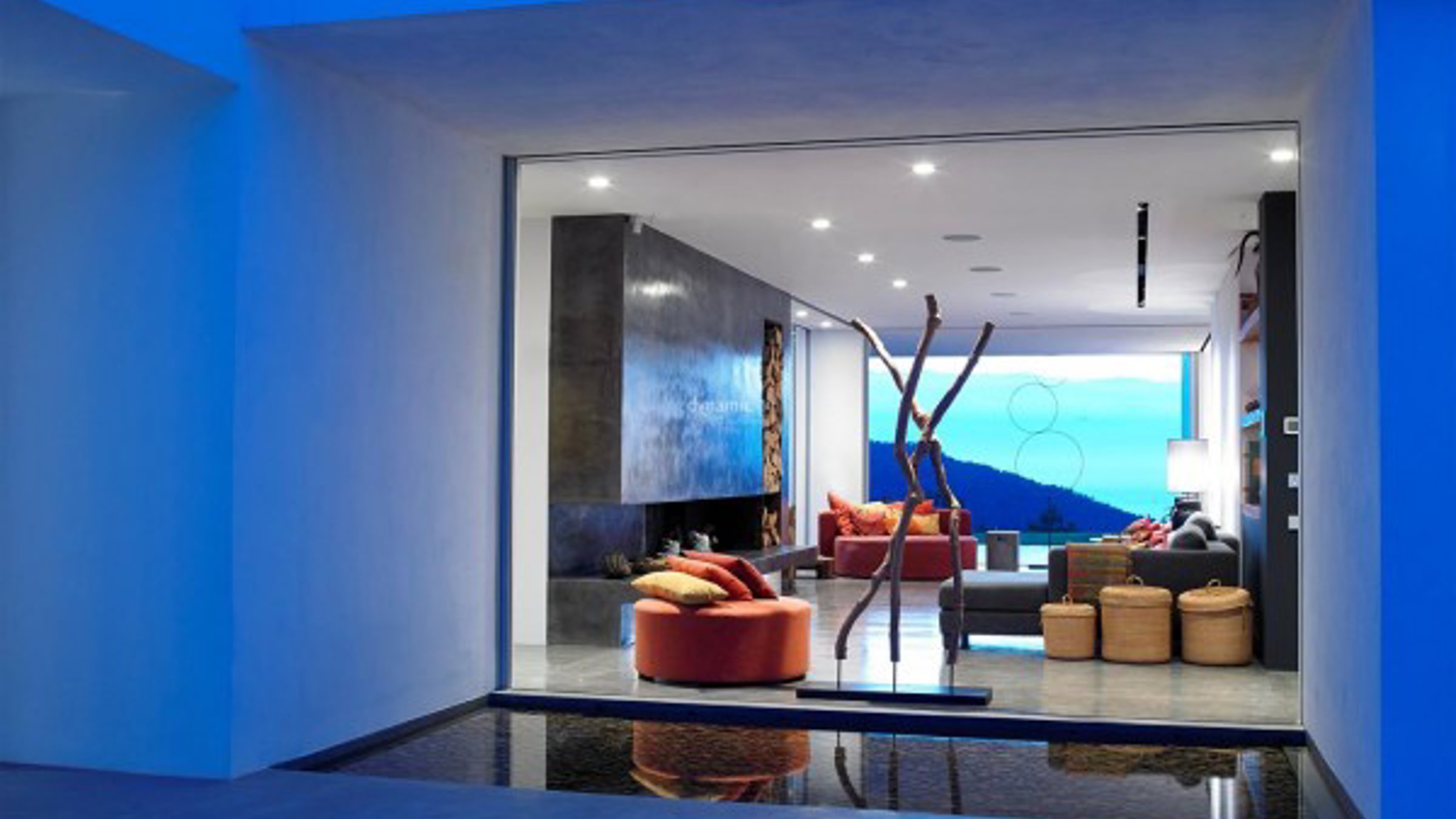 So when choosing a villa in Ibiza, which should you go for? A traditional finca conversion, a newbuild finca, or a sleek slice of modernism that is happy to turn its back on the past?
Fortunately, the choice is purely an aesthetic one. But my vote goes with any well-converted traditional finca – it will give you that beautiful ring of authenticity; that link to a nearly forgotten past, when island living was simple and the only marauding hordes you needed to escape from were sea-faring pirates.