Ibiza was once considered to be a tranquil island, drenched in sun and awash with holidaymakers looking to capitalise on the island's sleepy reputation. 
That was until the 90's brought some of the world's biggest nightclubs to the White Island, and with it the incredible parties, boat trips and entertainment that continued well into the night.
While it is true that in Ibiza a charming destination of untouched splendour awaits those in search of it, the spectacular island has firmly established itself as the undisputed world capital of partying. In recent years, however, Ibiza has undergone another revolution. Now the word that sums up this corner of the world is luxury, and there is no better way to experience luxury than by complementing your stay in a lavish Ibiza Town villa with a trip to USHUAIA – the best outdoor nightclub on the island.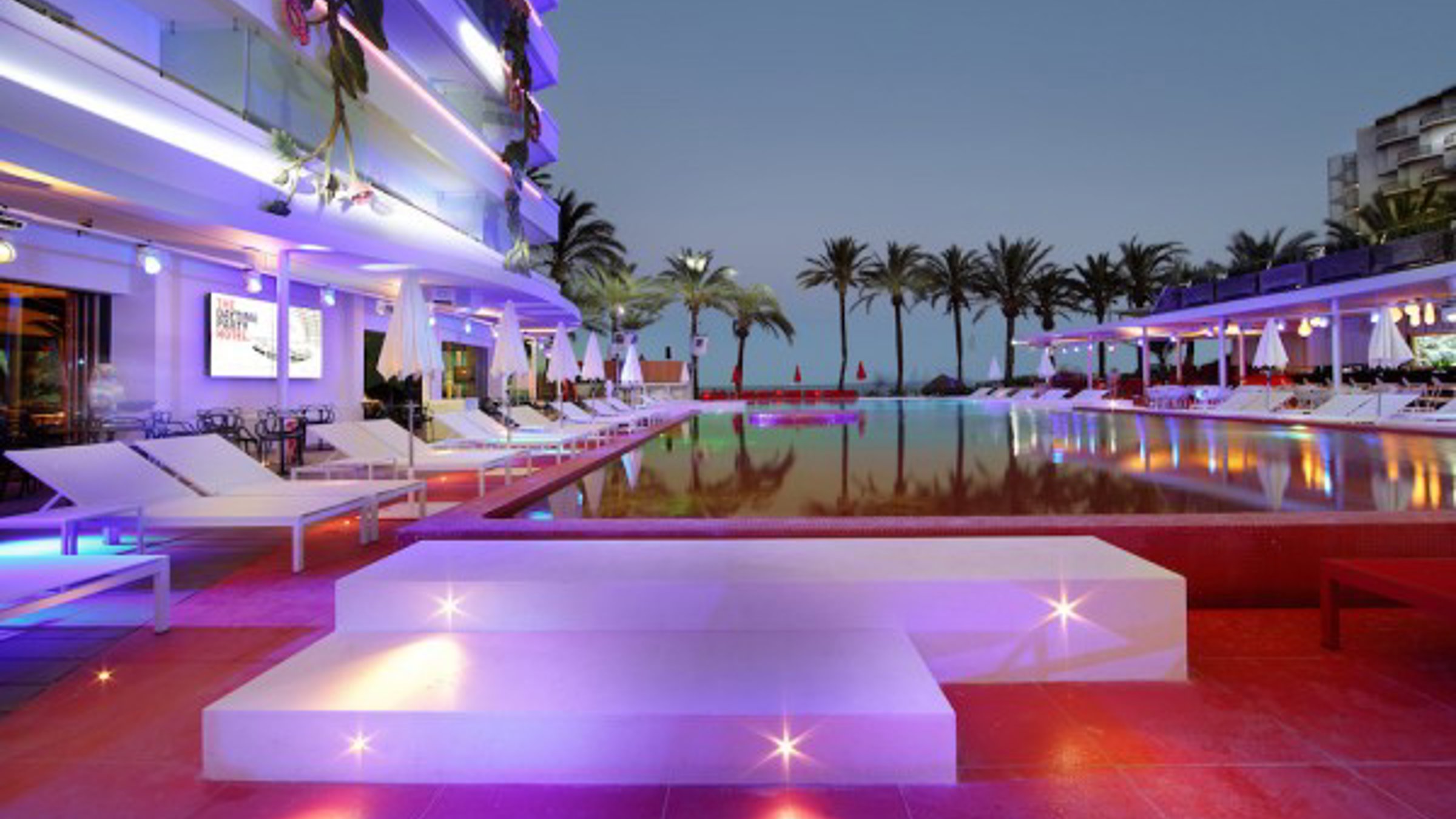 USHUAIA is the marrying force between untold luxury and the Ibiza party scene. Nights quickly become mornings as guests dance to some of the best world's most celebrated DJs, before spending the daytime lounging in stylish surrounds. The club encourages guests to 'Be naughtier. More demanding. More VIP,' which is in line with the ethos promoted by most of Ibiza.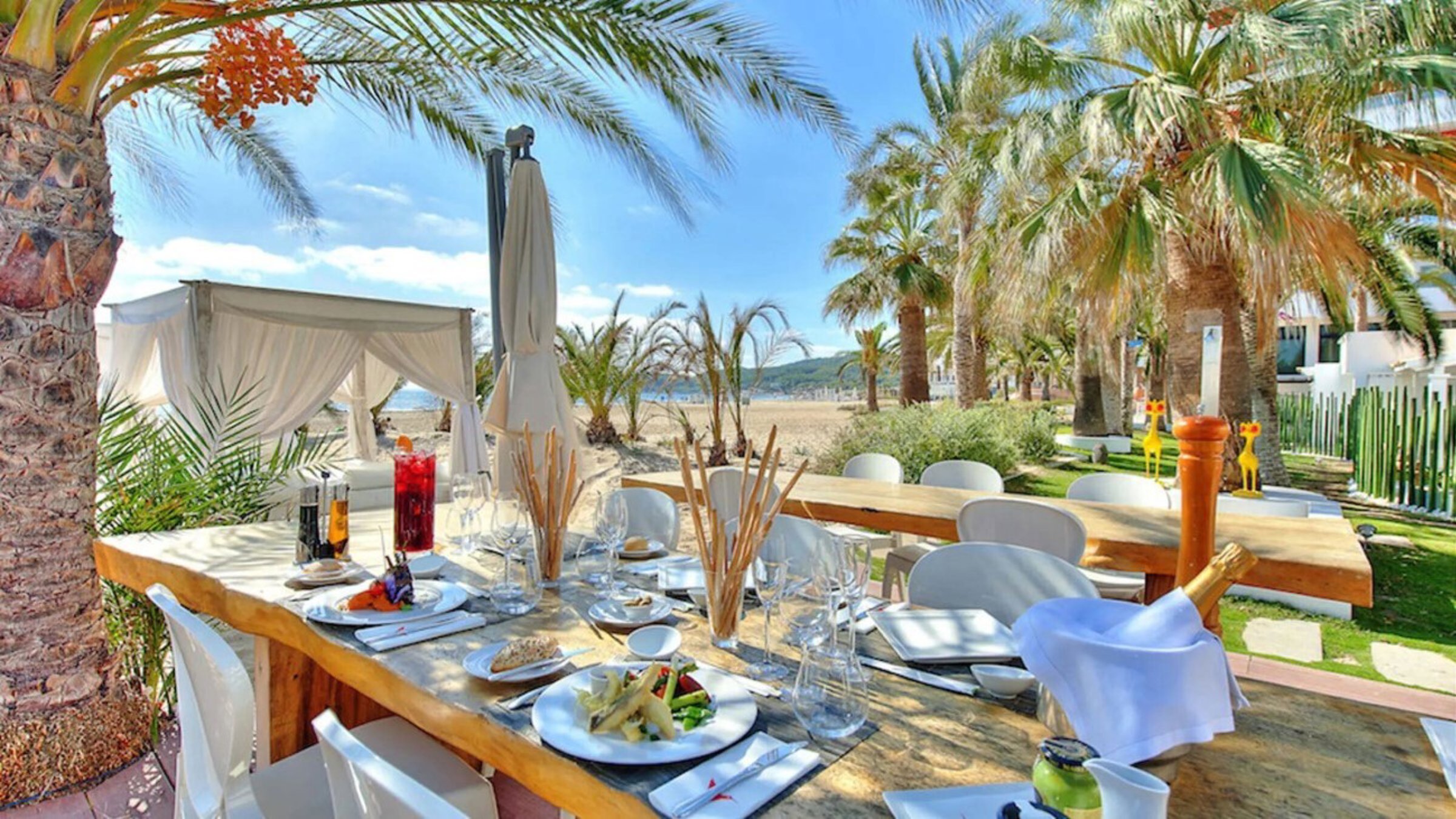 The outdoor venue offers everything that you will need to enjoy your break on the Balearic Island. From a selection of fabulous restaurants to the best beachside club you are likely to find, USHUAIA is one of the worthiest of ways to spend your time outside of your luxury Ibiza villa with pool.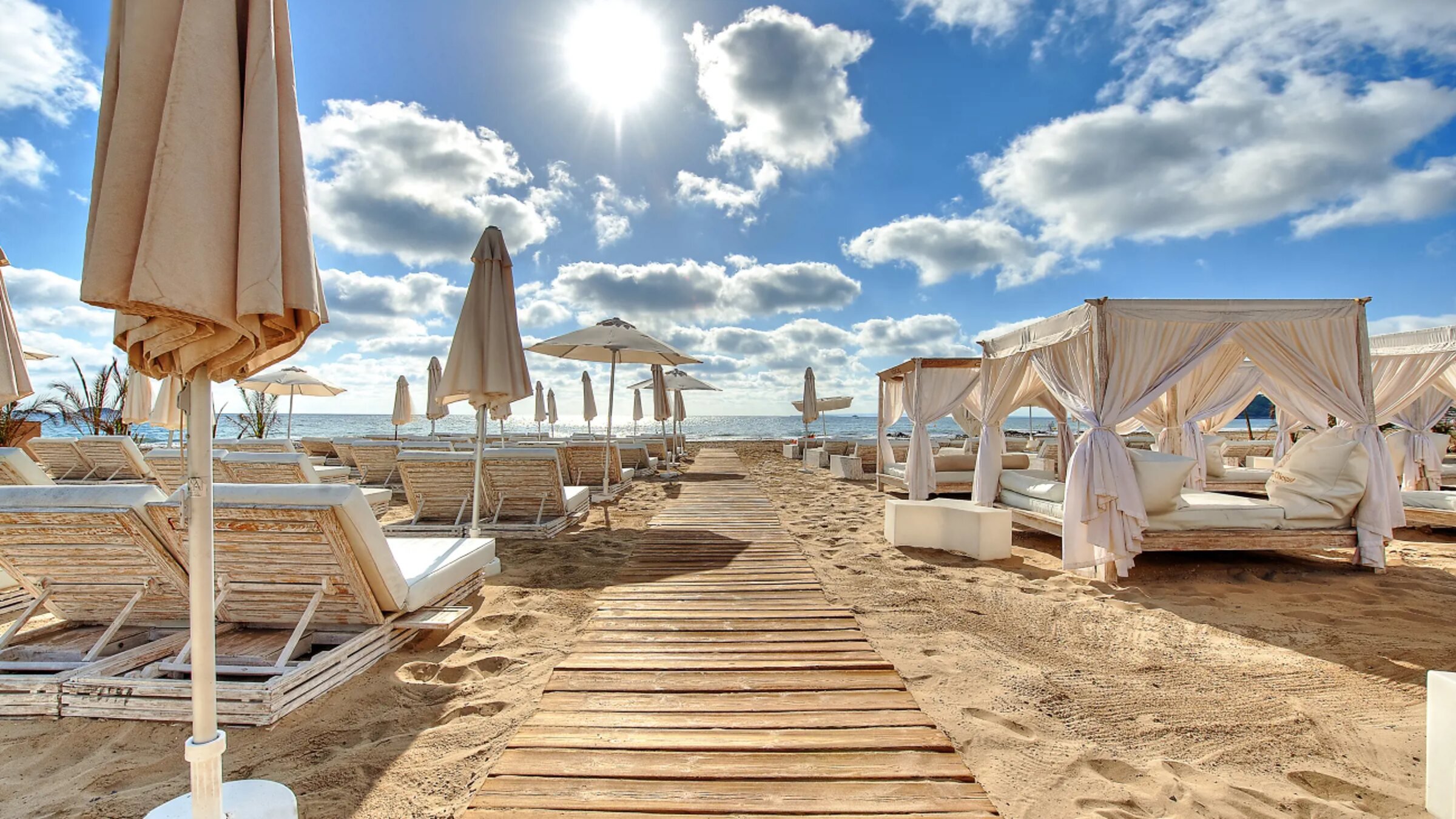 Ushuaia has two wonderful restaurants for guests to enjoy. Firstly, the incredible Montauk Steakhouse, which provides the dream dinner for any carnivore. Fine cuts of meat from the UK, Spain and Alaska offer up perfect carnivorous dishes, whilst seafood still plays a big role. We suggest the delectable sautéed scallops with Iberian pancetta and corn mash. For something a little more sophisticated, make your way to Minami – a Japanese restaurant where the exquisite fusion of Japanese and Mediterranean cuisines creates something truly delectable. The stylish restaurant provides an elegant décor and designer dining at its finest. A favourite of ours is the Turbot in Jalapeno and Miso sauce, which is truly wonderful.
When guests are not partying, or dining of fine cuisine, they can capitalise on the services offered by a personal trainer. Classes are available as part of a group or on a private basis with highly qualified professional with experience in fitness, performance and nutrition are at your disposal. But with all that hard work put in you may think it's high time you relaxed. Luckily, Ushuaia has all you need to relax with spa facilities. Treatments include champagne massages and collagen veils. If you prefer a more private venue, Dynamic Lives offers spa services in many of its luxury Ibiza villa rentals.
With your skin feeling pampered and plumped it may be time to relax into an evening of refined hedonism. Ushuaia holds within its grounds one of the world's most exclusive and desirable venues. Hosting parties with international artists such as Martin Garrix and Avicii, as well as superstar DJ David Guetta planned for the forthcoming weeks, there is no reason to go anywhere else. The stage has hosted the world's hottest superstars and offers the once-in-a-lifetime chance to see the most in-demand artists.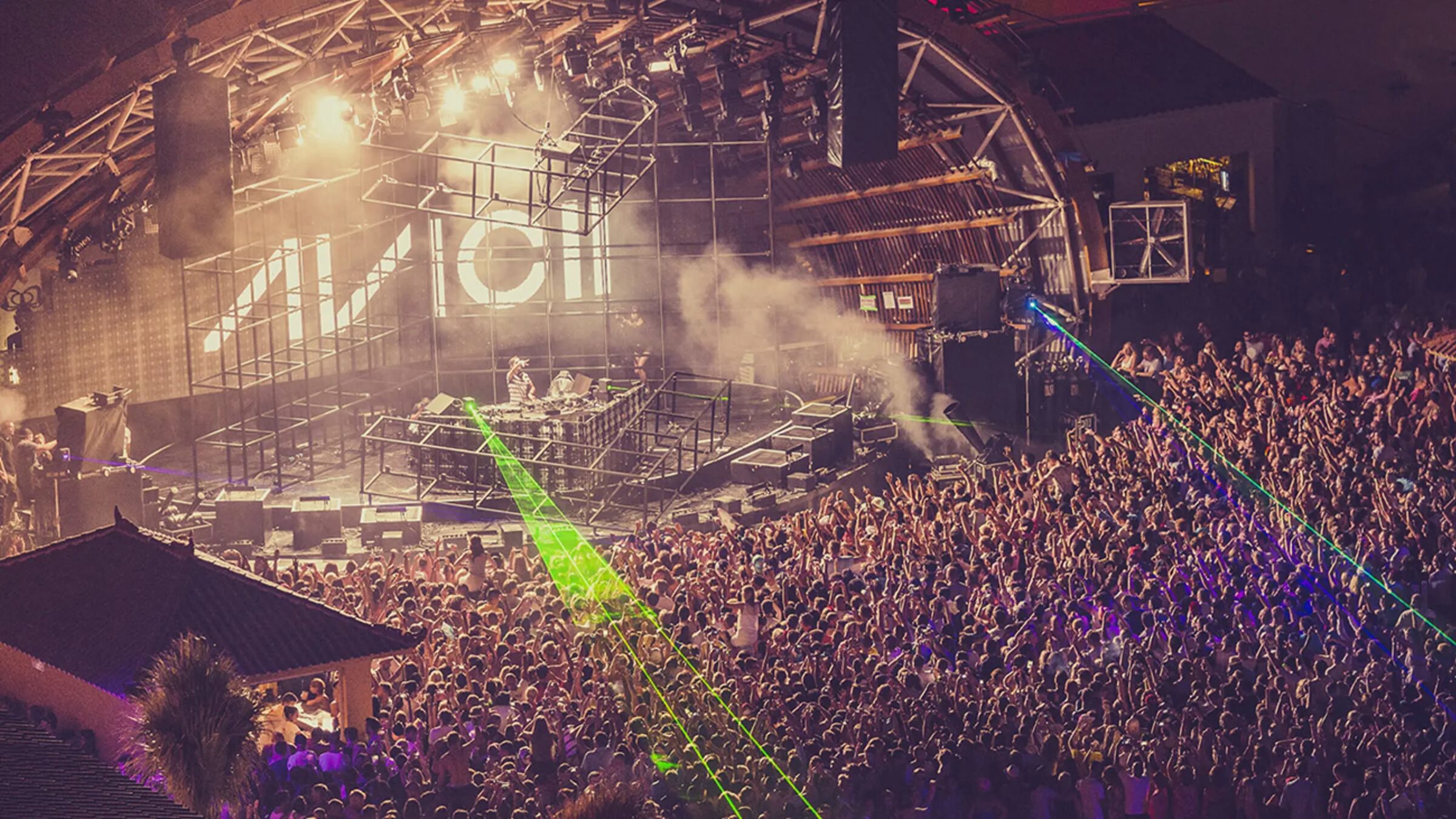 As well as the grand stage there is also the chance to move the party somewhere a little more secluded – be it on the beach with the venue's wonderfully appointed beachside club or in to one of the most exclusive areas in Ibiza, La Nube. Sit back in premium seats to enjoy the world's best DJs whilst rubbing shoulders with international celebrities. La Nube is the epitome of VIP.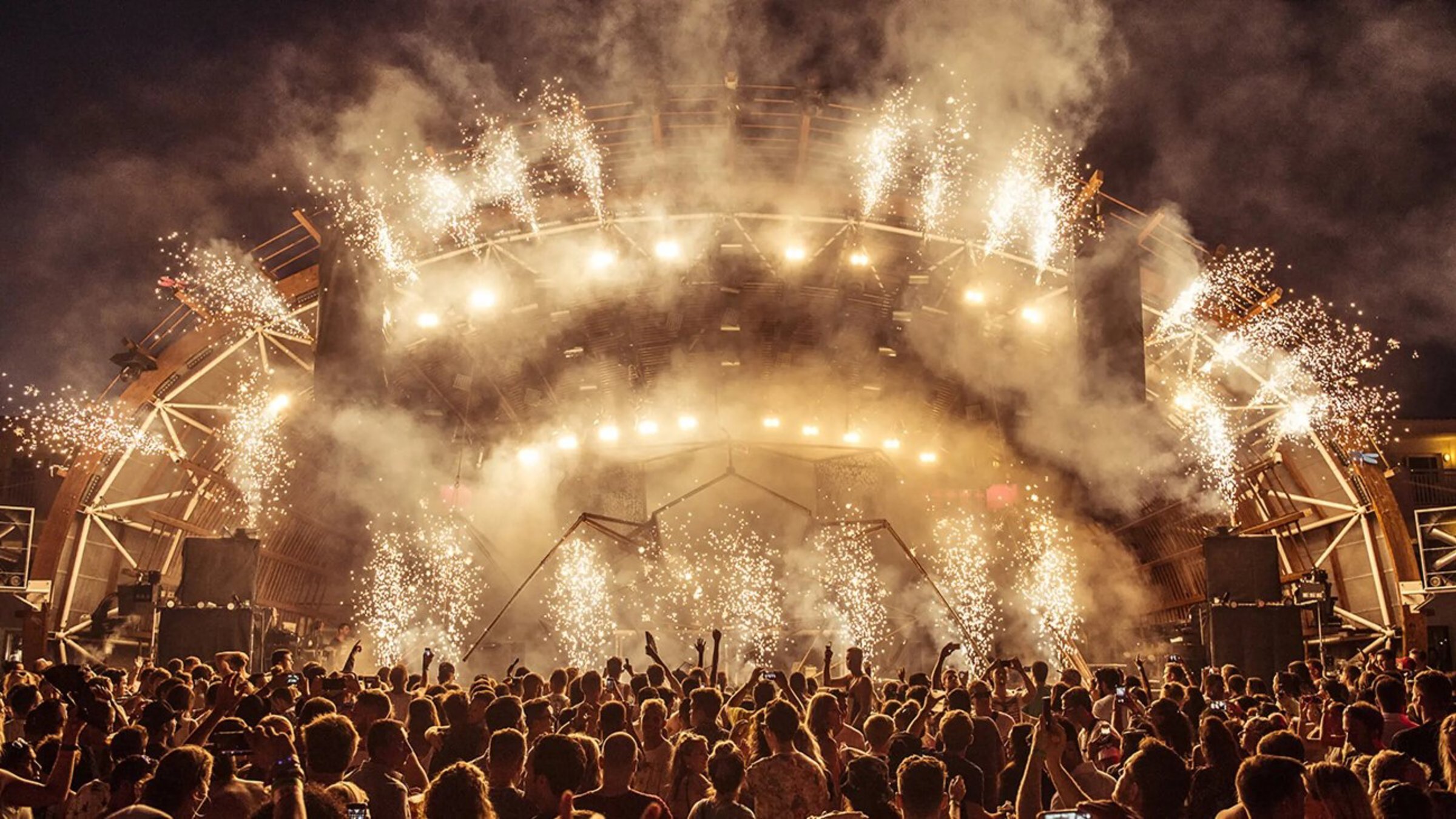 After all the partying is done, you'll be safe in the knowledge that your Ibiza Town villa or your Ibiza rental with a pool can offer you the luxurious space and splendour you need for a good night's rest. The majestic villas, beautiful pools and incredible venues on the White Island are places of refined fun and lavish luxury, unrivalled by anywhere else in the world.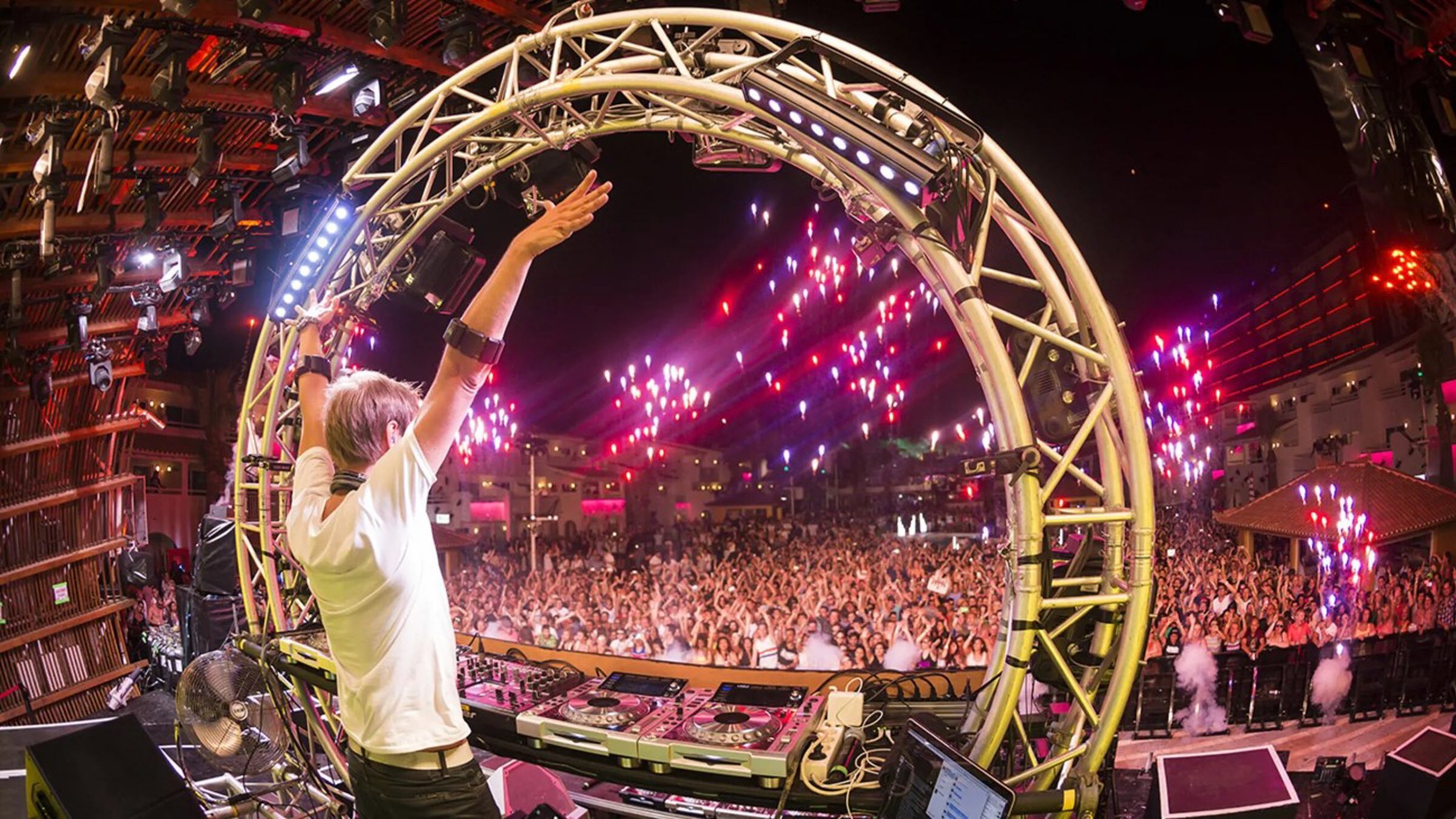 Contact Dynamic Lives to arrange your luxury Ibiza villa rental, and combine a trip to USHUAIA with the privacy and indulgence that the luxuries of Ibiza afford.