In the height of summer, Ibiza comes into a league of its own: holidaymakers relax in an idyllic environment under the hot sunshine, the diverse range of luxury Ibiza villas means your stay is always perfect, and the sumptuous cuisine on offer is some of the finest in the Mediterranean.
Especially delicious is the seafood; throughout the summer months, the island is awash with fine seafood dining options, spoiling discerning holidaymakers for choice. We've narrowed the options to a selection of just 10 of the best: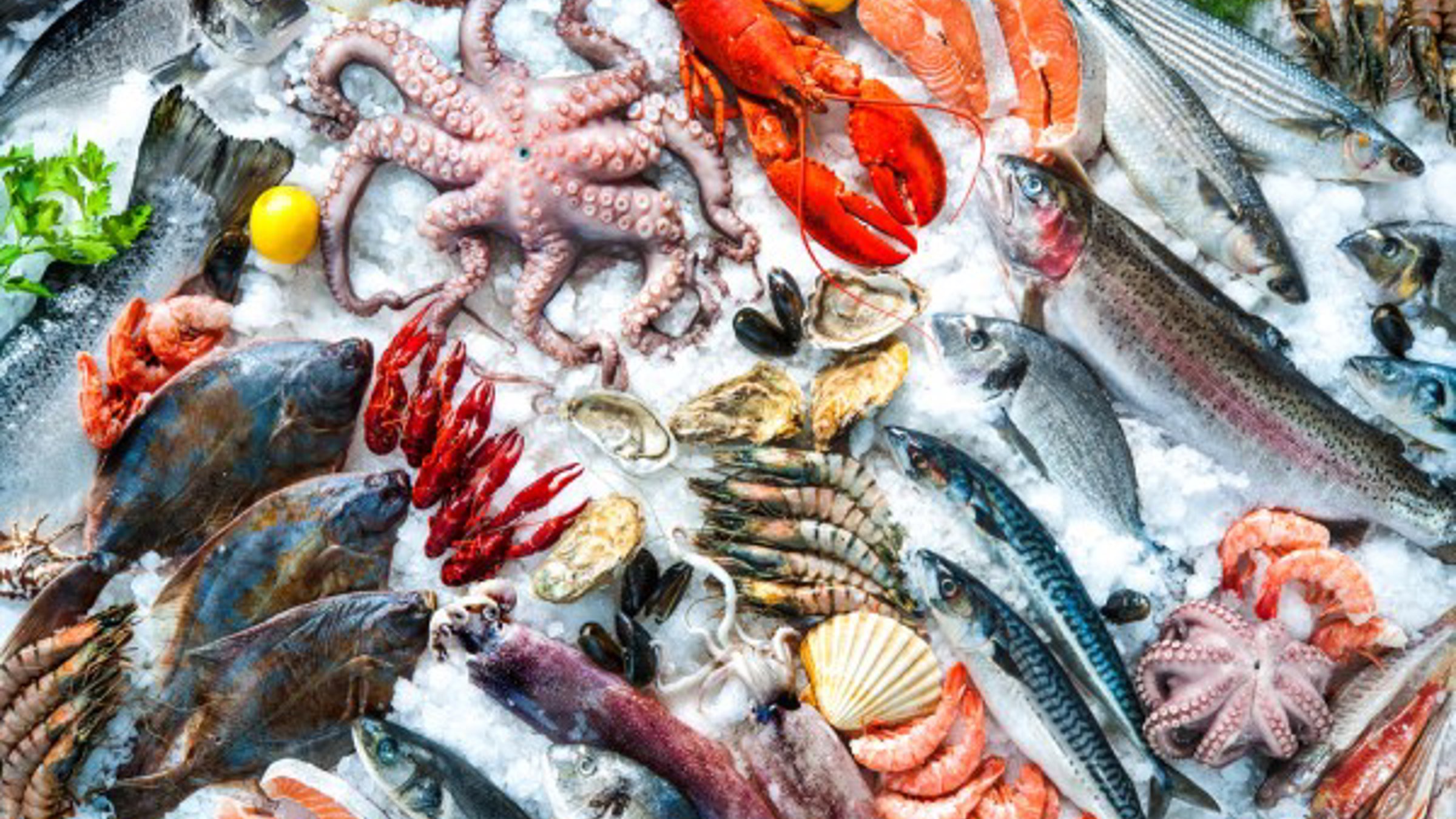 1) Km5 Lounge, Sant Josep
Km5 is a relaxed, open-air club that merges fine dining with a relaxed atmosphere. The chic lounge garden encapsulates the best of Ibizan cool, serving an array of enticing cocktails to music from world-class DJs. The seafood sushi makes Km5 a unique restaurant, and the obvious choice for lovers of Japanese cuisine.
Contact: +34 971 39 63 49
2) La Paloma, San Lorenzo
Although La Paloma is not a seafood restaurant, it serves a great variety of fresh seafood dishes. Located in the heart of the Ibizan countryside, in the centre of the island, La Paloma serves authentic, homemade cooking to diners, using only the finest ingredients. The menu is constantly changing and, while it serves up a variety of Italian-influenced dishes that are not necessarily seafood, the seafood option is invariably excellent. The restaurant's private vegetable garden provides many of the fresh ingredients.
Contact: +34 971 325 543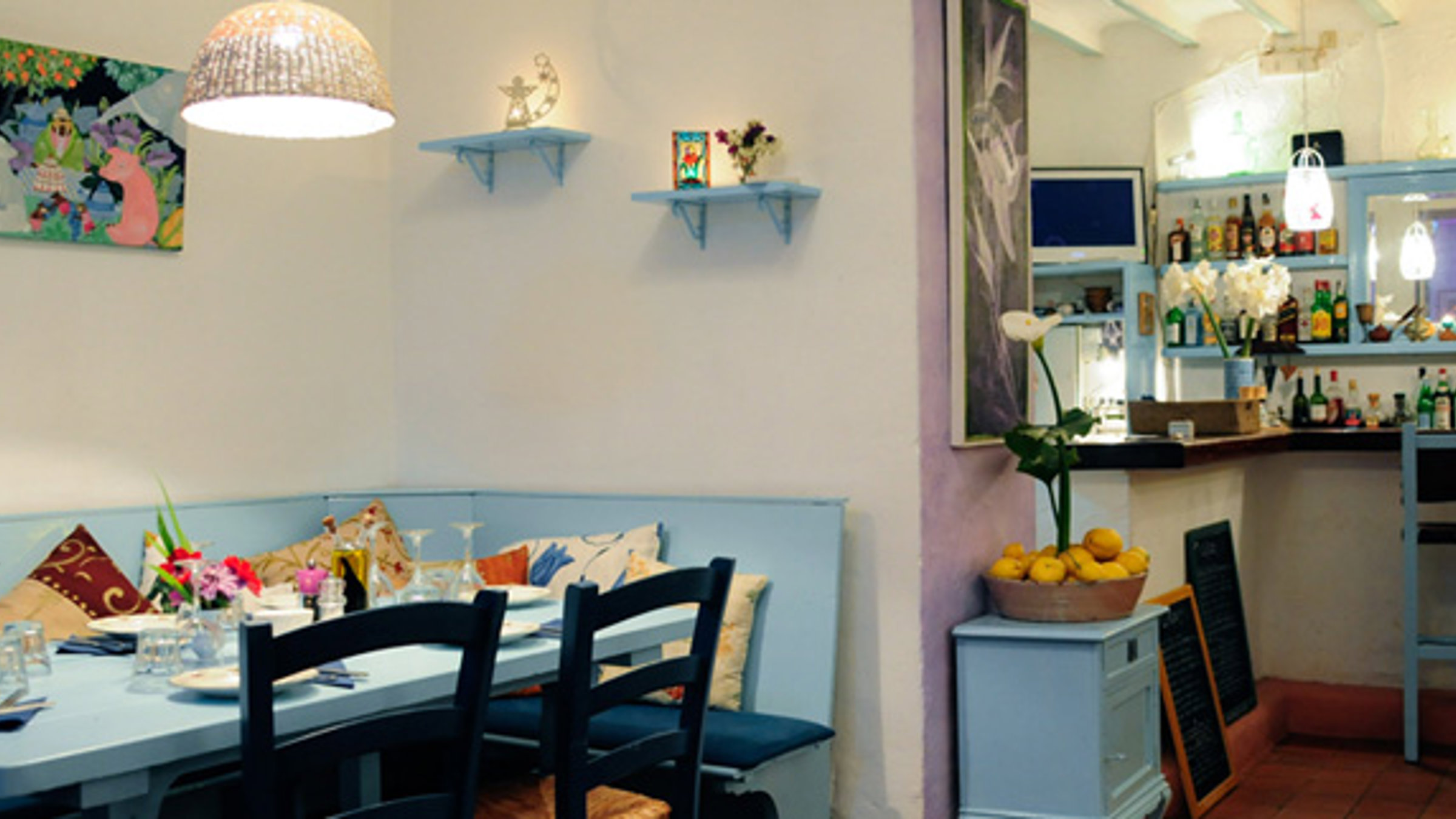 3) Cicale Restaurant, Sant Joan de Labritja
Set amid convivial gardens in Sant Joan de Labritja, Cicale Restaurant is a 200 year old Ibizan finca that serves great Italian-influenced dishes in a homely environment. The baby squid is a highlight of the fresh seafood menu that has been attracting discerning diners since the restaurant's opening in 2006. The restaurant is a gem that is hidden in the relaxing oasis of the Ibizan countryside.
Contact: +34 971 325 151
4) Trattoria del Mar, Ibiza Town
Treating diners to fine views of the Port of Ibiza, Trattoria del Mar is perfectly placed in Ibiza Town. Guests stroll along the marina before enjoying fine seafood dishes under the Ibizan moonlight. The restaurant's contemporary interior design is representative of the fantastic menu, which comprises an Italian-inspired selection of seafood.
Contact: +34 971 19 39 34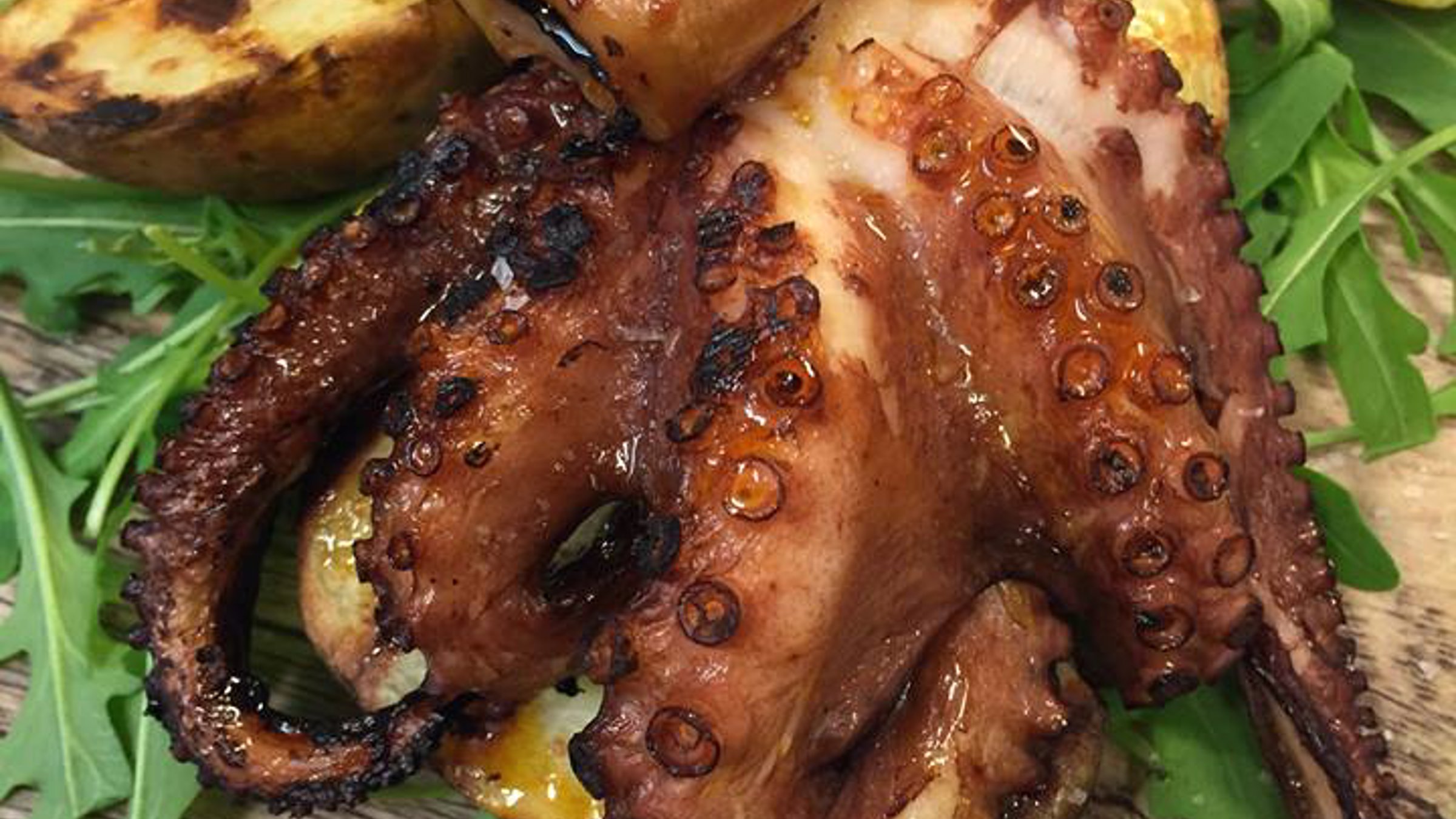 5) Es Torrent, Es Torrent
An appealing beach bar, set in a secluded bar, Es Torrent is a vision of paradise. The paella is heaven-sent, while the grilled fish is equally as delicious. Each dish looks as enticing as the next, making your trip to Es Torrent a dilemma of which meal to choose.
Contact: +34 971 80 21 60
6) Es Xarcu, Cala Jondal
Es Xarcu is as ideally located as is possible; set in an unspoilt cove in Cala Jondal, the restaurant immerses dinners in complete serenity, before dazzling with a fantastic range of fine seafood dishes. The restaurant gives way to an idyllic sandy beach and seamlessly leads to the sea. This encapsulates the close bond that the restaurant shares with the sea.
Contact: +34 971 18 78 67
7) Yemanja, Sant Josep de sa Talaia
Set in the picturesque surrounds of Carrer Yondal, Yemanja extends to the water's edge and serves up a delightful menu of seafood treats. The freshest ingredients sets Yemanja apart from competitors; the Mediterranean inspired cuisine offered by the restaurant is both sumptuous and inventive.
Contact: +34 971 187 481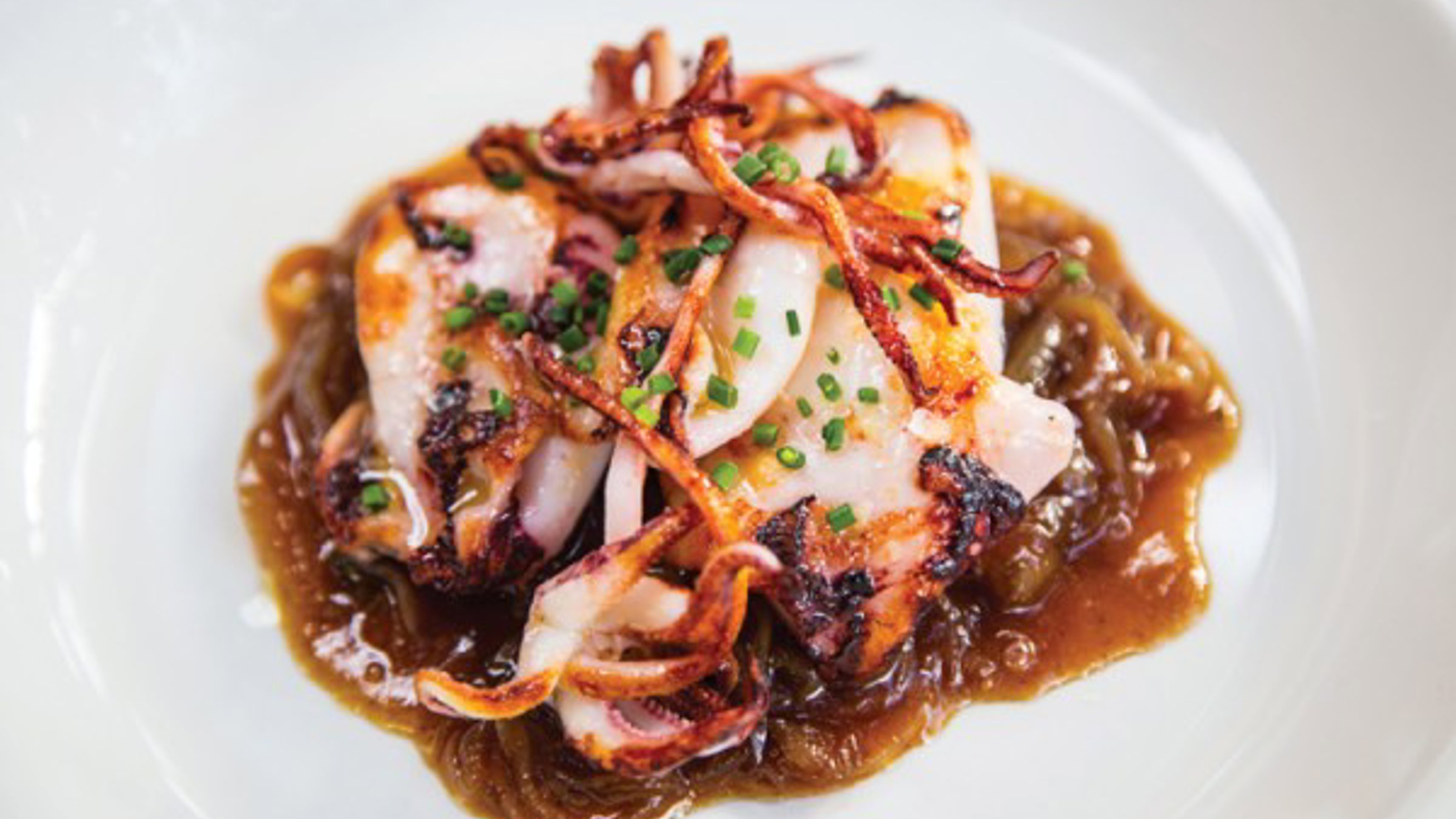 8) El Bigotes, Santa Eulalia des Riu
This intimate and unassuming restaurant is perfectly located to serve up a seafood storm. The food is cooked over an open fire, which enhanced the restaurant's feel of authenticity. Established by a local, the restaurant continues to attract guests from all walks of life. Experience this restaurant for tranquility and great seafood.
Contact: +34 650 797 633
9) Amante Beach Club, Santa Eulalia des Riu
The Amante Beach club on Cala Llonga is one of the trendiest hangouts in Ibiza. Located in a peacefully remote corner of the White Isle, Amante offers diners a stunning view out towards the sea. Guests dine on simple, healthy seafood dishes, infused with Mediterranean goodness and Ibizan heritage.
Contact: +34 971 196176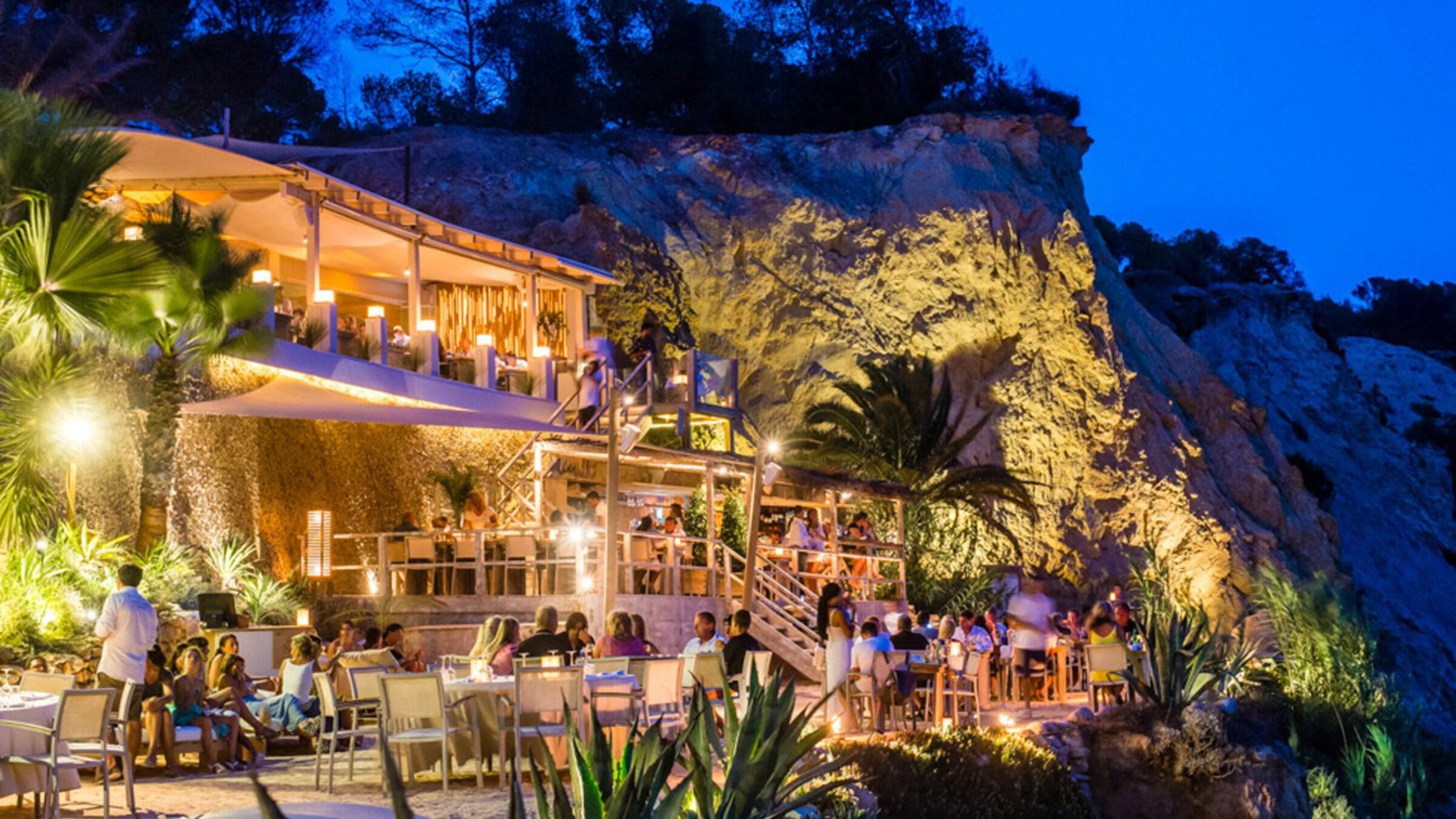 10) Macao Cafe, Santa Gertrudis de Fruitera
Our favourite, Macao Cafe is a unique, intimate and quaint restaurant that offers diners a charming experience. Serving a wide range of food, from pizza to sumptuous tuna with aromatic herbs, Macao Cafe wows diners under a canopy of illuminated trees.
Contact: +34 971 19 78 35