Anyone who says size matters when planning a holiday itinerary, hasn't been to the tiny hamlet of Santa Inés in Ibiza. The winding country roads are narrow, the local cafés minimal and the quaint white-washed church holds court at the only T-intersection in the area for miles – but the stunning countryside itself is vast. Huge even. Home to red-earth fields scattered with thousands of almond trees, which, during their blooming season at the end of winter, are absolutely breath-taking – Santa Inés is a magical part of Ibiza.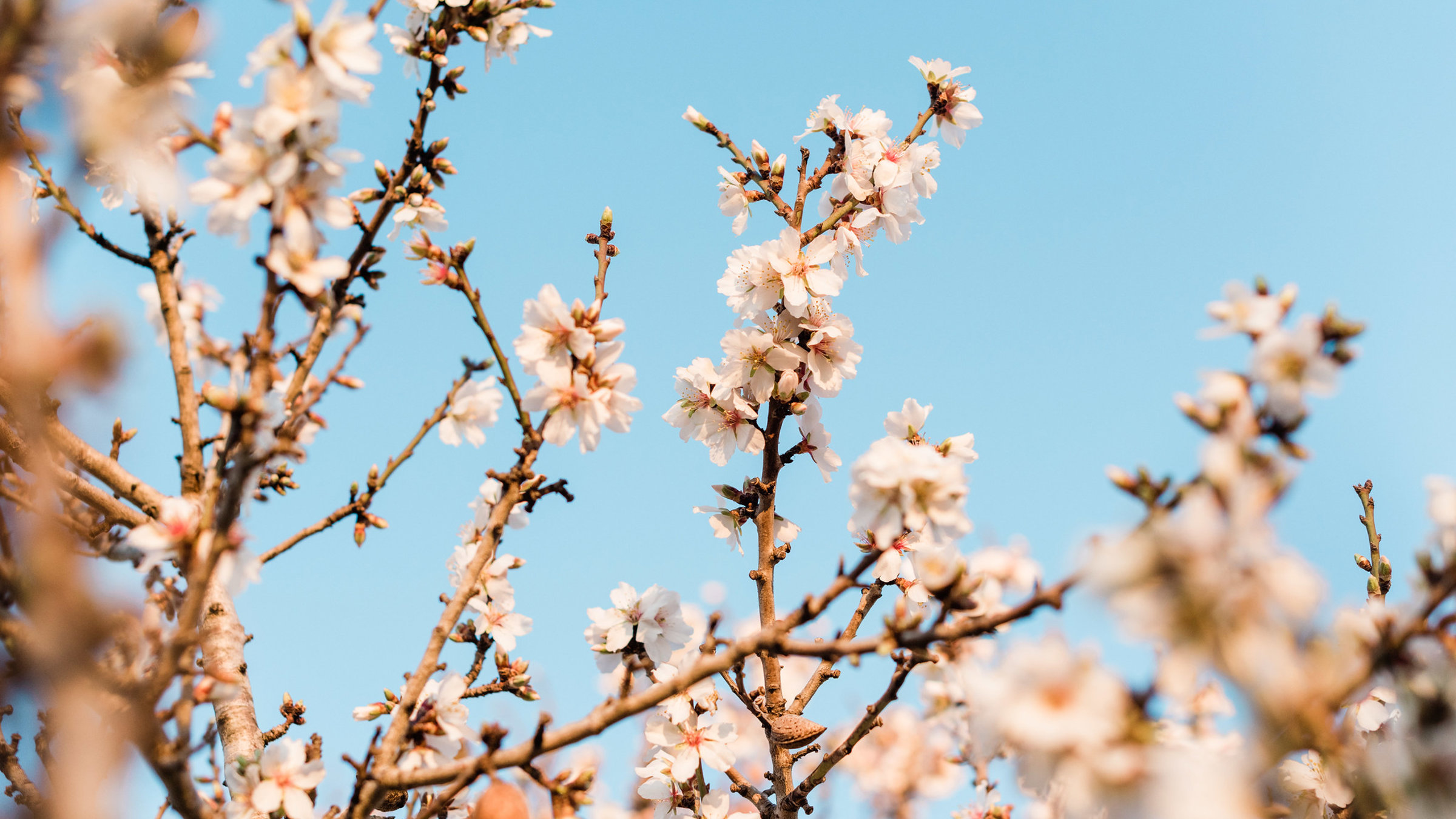 Your journey to the stunning Corona Valley, where Santa Inés is located (and multi-story constructions, housing estates and signs of modern life are non-existent) will see you pass by authentic island bars, a very cool art café, sheep, goats and a clifftop sunset restaurant that's as close to heaven as you can get. "There's something so dreamy about Santa Inés," says Dynamic Lives general manager Electra Garcia, who grew up on the island and has been visiting this special valley since she was a child. "It's authentic, countryside Ibiza at its most beautiful and given its close proximity to popular beaches, famous restaurants and other popular touristic activities, it's truly quite jaw-dropping when you realise hardly anything has changed here in the last half century – or even longer." 
A haven for those wanting to escape to peace, quiet and nature in all her glory, Santa Inés boasts many a country trail and hidden path that are perfect for those who love horse-riding, mountain biking, off-the-beaten-track hiking and clean-air leisurely strolling, by day and under the full moon. It's the kind of destination that once you catch your first glimpse of it – after driving through rolling hills and along narrow stone-fenced roads (that barely fit one car, let alone two!) – you breathe in and out, then experience one of those true Zen moments. The fertile soil here is a bright terracotta, when the the almond blossoms are in full bloom the valley is blanketed in a snow-like haze of white and the surrounding hills are verdant with an abundance of trees. "We have some clients who return to Ibiza for an off-season holiday every year, so they can experience the guided almond blossom full moon walks," says Electra. "It's a little like Ibiza's version of Japan's cherry blossom season, and you also get to experience a completely different side to Ibiza." You can also explore on your own of course – it's just nice to have someone lead the way in the dark!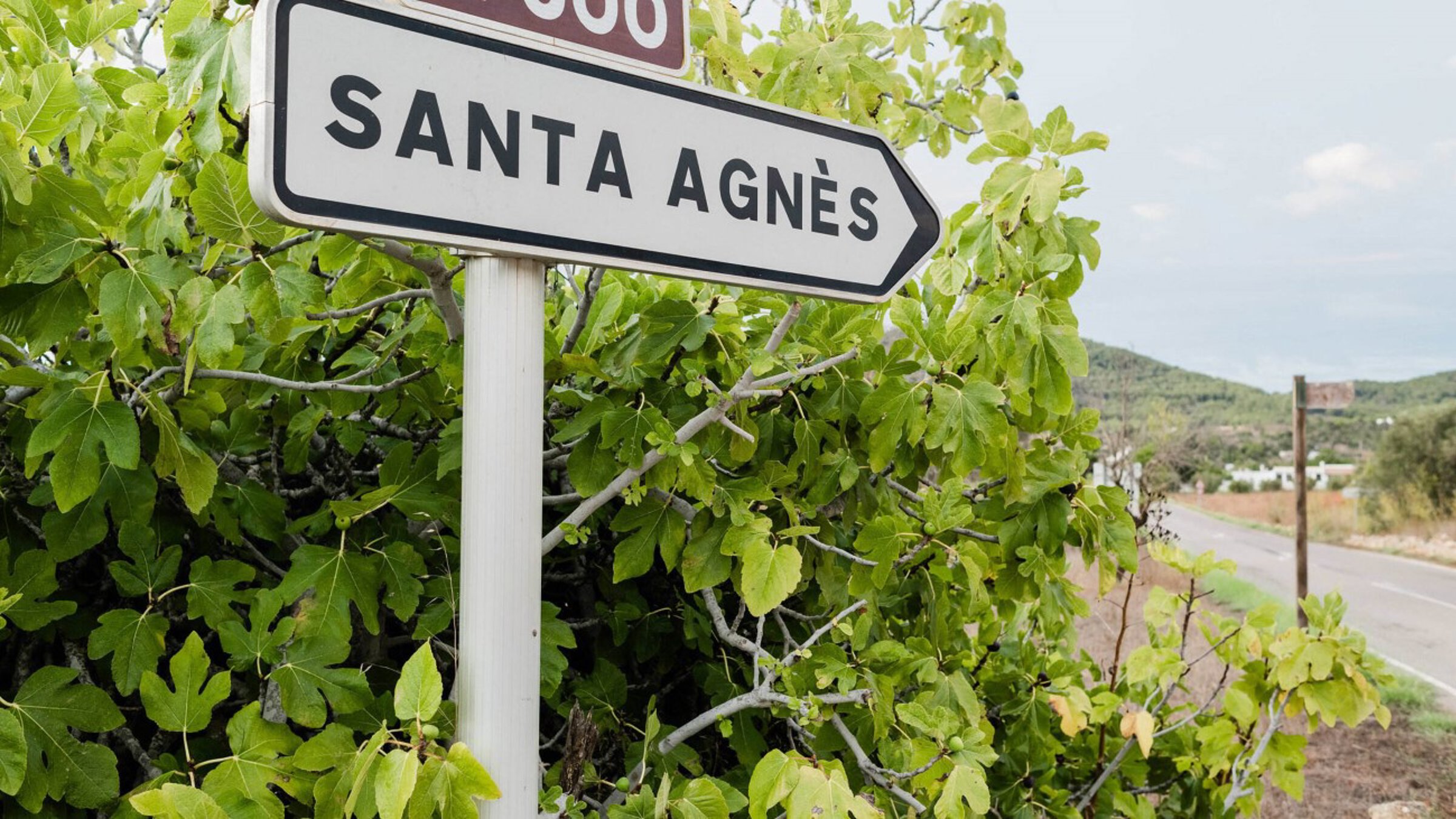 In a pocket-sized town like Santa Inés, whiling away the day eating, drinking, reading and watching the world pass by are most definitely favoured pastimes. It's all about the art of living slowly. You can wrap up a village visit in one day, or stay in the surrounding area, take time out and live like a local – everyone will know your name by the time you leave. "You absolutely cannot go to Santa Inés without eating at Can Cosmi café," states Dynamic Ibiza concierge manager Ed Graham, whose knowledge of the island's restaurant scene is outstanding. "They make the best tortilla (Spanish omelette) on the island – according to local legend and to everyone on the Dynamic Ibiza team! Plus, all servings (no matter what you order) are huge!" It's all about taking your time and enjoying the pace. 
For tapas and sharing-style platters, be sure to stop at Can Tixedo as you're driving in (or out) of the main road leading to the little village. It's an art cafe with live music and a place to hang with the cool west-coast locals – expats and born-and-bred locals alike. "Can Tixedo is so simple and so great," says Ed. "We recommend you keep in mind that no one is in a rush here (including the staff) so just go, enjoy, eat – and try the sangria!" If you prefer something even more hidden away, ask us about getting you a table for dinner at nearby Agroturismo Es Cucons. The hotel's in-house restaurant is open to the public by reservation only, with very limited numbers, with weekly summertime open-air barbecues and creative tapas nights in addition to the regular Mediterranean menu served up beneath the stars in a bohemian-styled garden of magic – which is, quite literally, in the heart of the Corona Valley.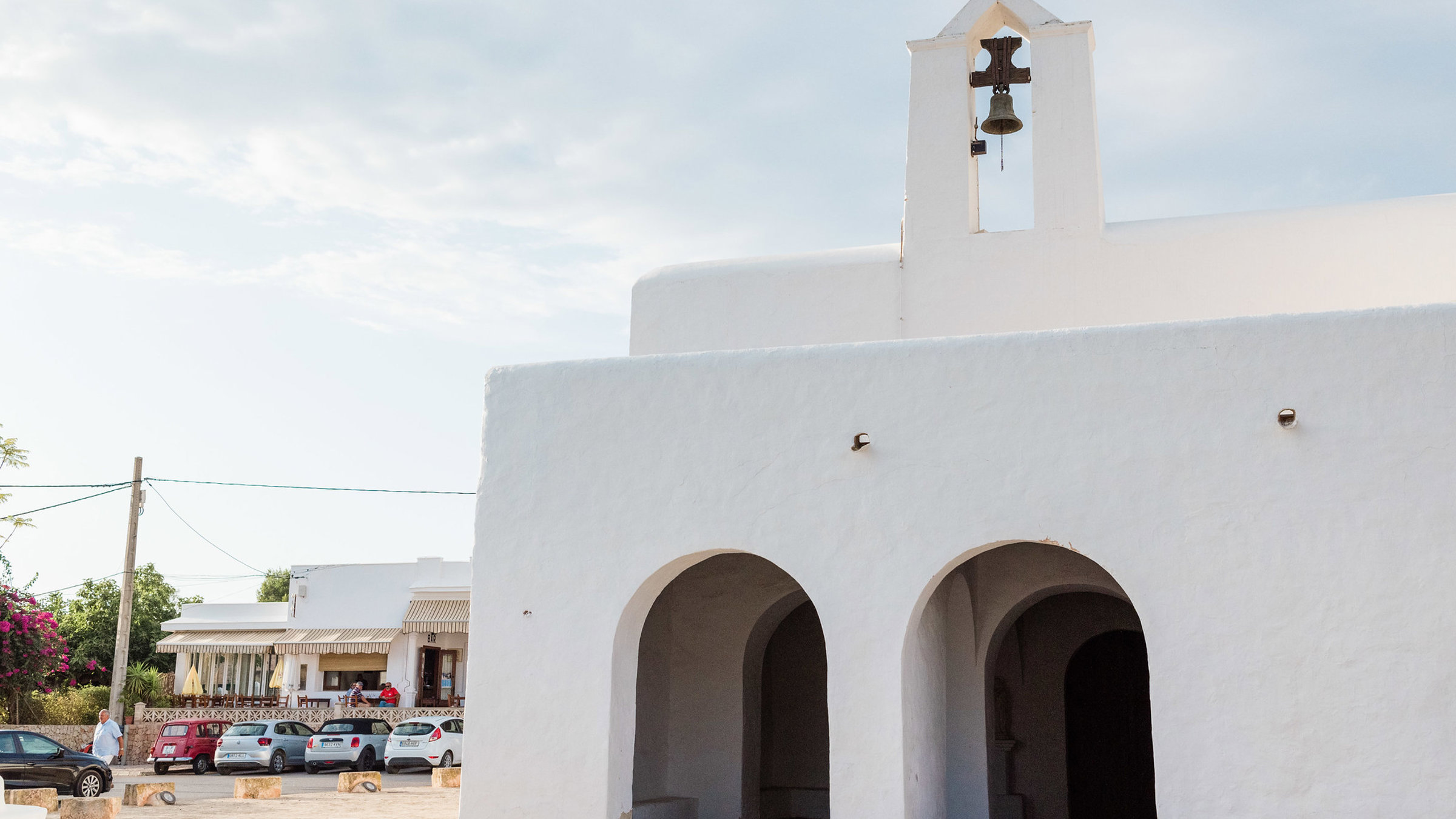 If you're staying close to Santa Inés and feel the calling to explore the nearby coastline, the best nearby beaches include Cala Salada, Cala Saladita, Es Portitxol and the stunning hidden cove of Cala d'Albarca. "Cala d'Albarca is best reached by boat, or by foot for those brave hikers coming in from nearby area San Mateo," explains Electra of this secluded slice of nirvana. Resting at the bottom of very high cliffs that are popular with rock-climbers (and jumpers!), the water is deep, dolphin sightings are regular and it is an absolute blue-lagoon paradise that remains unknown to many tourists.
Then there is sunset and in the north-west part of the island, a spectacular sunset is almost always guaranteed. Just a short drive from Santa Inés – up another winding country road to the top of a cliff – sits the revered Las Puertas del Cielo. "This rustic restaurant has been operating since the 60s," Electra explains. "It's everything that we love about authentic Ibiza –  sardines, sea bass, fresh prawns and grilled meats, combined with truly jaw-dropping sunset views. It's also open all year round." Almost camouflaged into the forest, the little wooden shack-style restaurant is legendary among locals, who flock here for Ibiza sunsets with a difference. Forget the loud music, forget the crowds – it's just the sheer force of nature that's in play up here, and with uninterrupted views of the sun dipping into the Med every night, it's nothing short of bliss. 
If you'd like to arrange a getaway near the beautiful village of Santa Inés, contact us to enquire about some of the luxury villas we have nearby, including Casa San Miguel, Casa Magazen and Villa Marine, or simply talk to us if you'd like to arrange a walking tour, or visit to this charmingly authentic slice of Ibiza paradise.