People wax lyrical about 'the real Ibiza' as though it's the holy grail; desperately seeking some mythical part of the island where time stood still during the bohemian revolution of the late 60s and early 70s. They envision hippies and farmers co-existing in harmony, dream of icy cold beer for under a euro and yearn for rustic surroundings that haven't been glossed over by the brush of commercialism. It does exist, this coveted authentic Ibiza lifestyle – you just need to know where to look. Hint: set your compass (OK, your Google Map) to north and aim for the village of San Juan.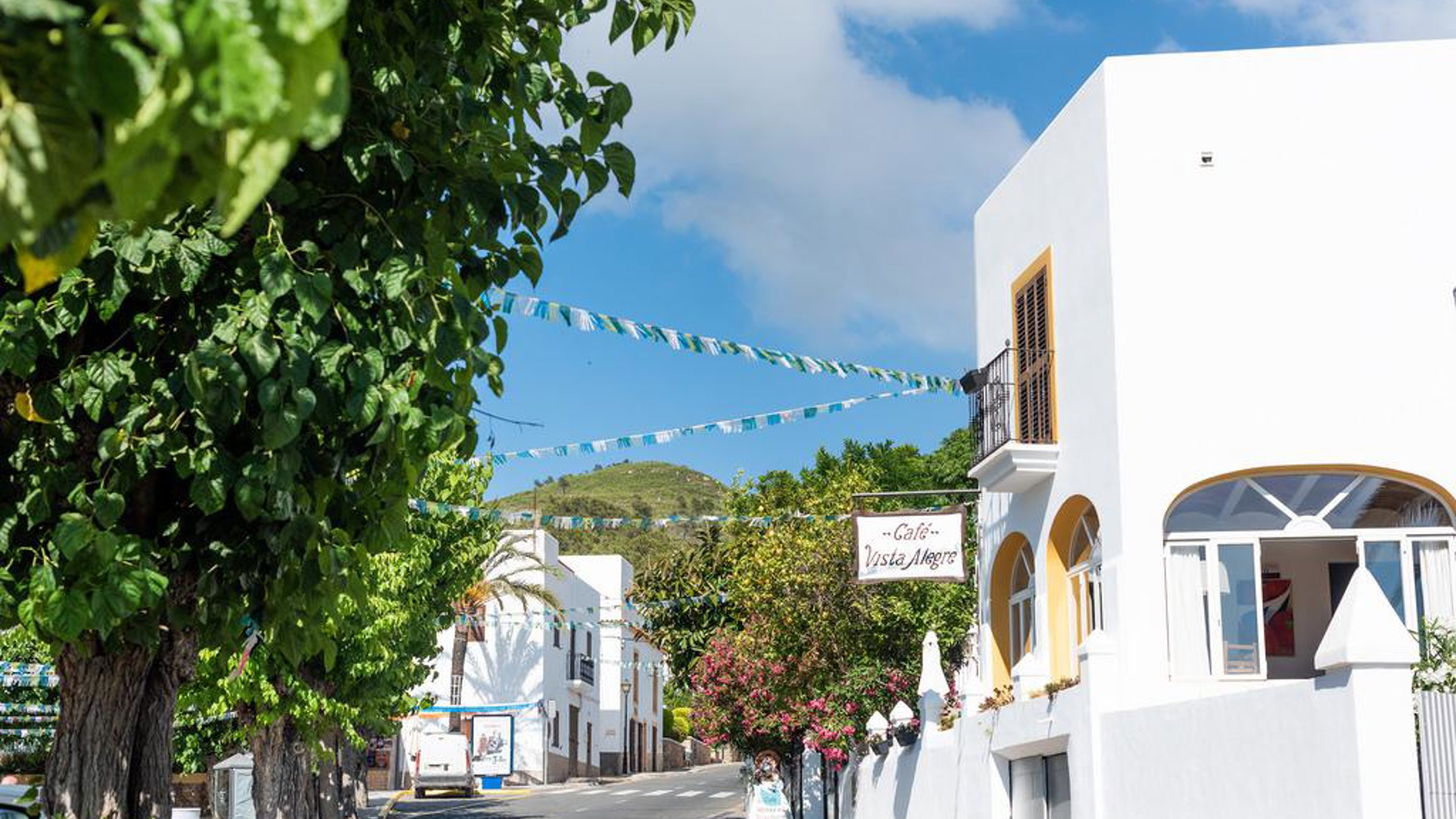 "When I was little, my mum would take me to San Juan after school," says local photographer Sayana Cairo. "Aside from a couple of new restaurants and the introduction of WiFi, it hasn't changed much since then." She sees San Juan as a place where 'real Ibiza life' happens – seeing the grocer for farm fresh fruits and veggies, sipping on homemade Hierbas while rolling her own cigarette (tut tut! but we're stepping back in time, remember?) in the tobacconist's and dining on homemade Ibicenco cuisine. While it may be tiny, this little village is brimming with both heritage and heart – it's a destination that should definitely be on your must-visit list. "The beauty of San Juan is that everyone is welcome," says Dynamic Lives general manager Electra Garcia, who also grew up on the white isle.
"The larger municipality of San Juan is predominantly rural; farmland surrounded by hills covered in fragrant pine trees. The village itself is as pretty as a postcard – white terraced houses line the cobbled tile laneways, their entryways spilling over with lush succulents stacked in locally-made terracotta pots. On the main streets, houses have picket fences in the typical Ibiza style; rich earthy browns or vibrant emerald greens to match the hand-painted shutters and hefty front doors. Sheep in the fields mingle with colonies of friendly stray cats who've been in residence forever and a day. And then of course, there's the ancient church – San Juan is an Instagram user's dream.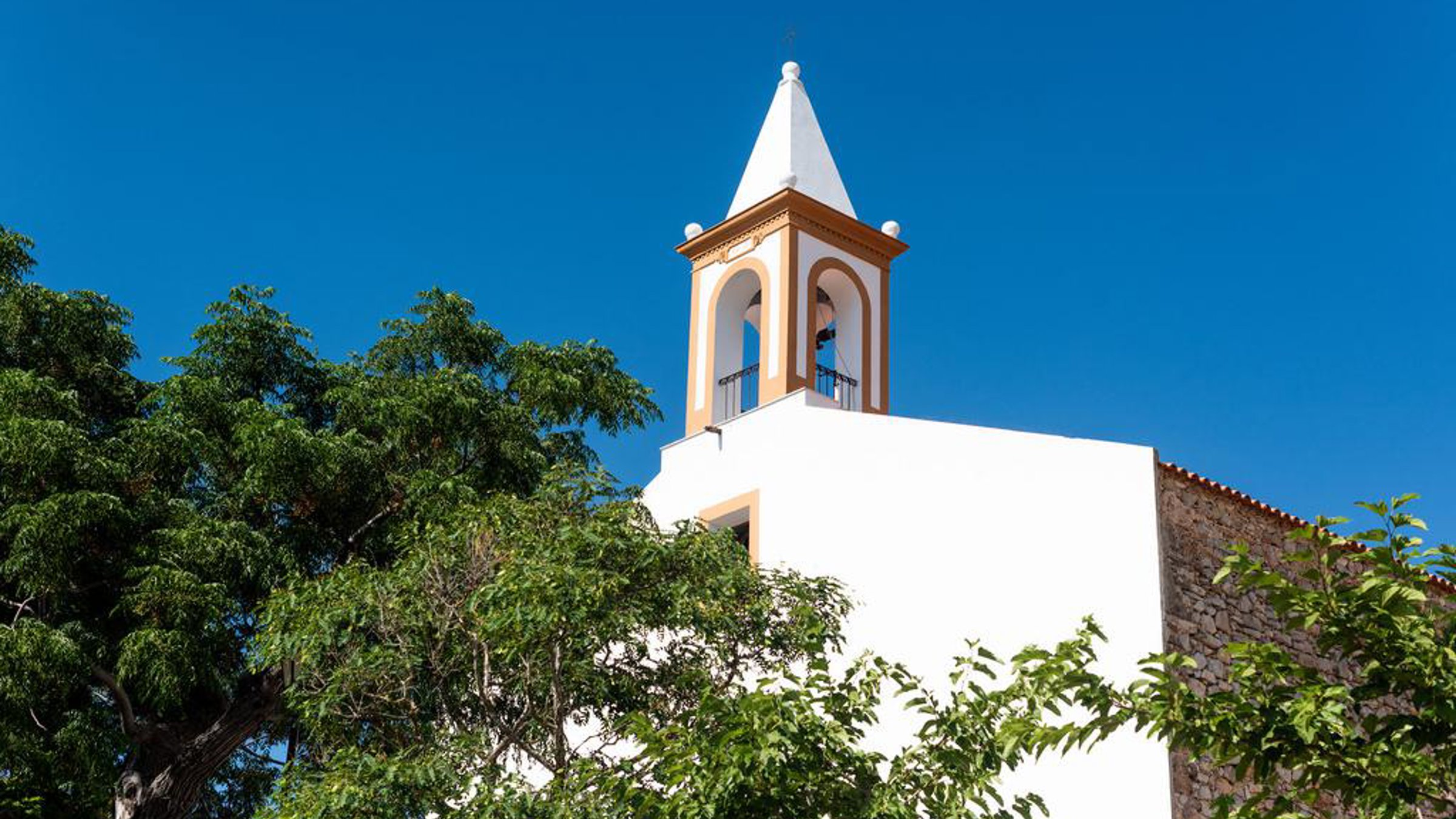 "Mornings in San Juan are sleepy (except on Sundays, but we'll get to that later) as the area slowly comes to life with provedores, post-school run parents and local villagers. Local restaurants respect the local traditions and business owners, sourcing their produce nearby, buying seafood from the neighbourhood fishmonger and some – such as The Giri Café, an award-winning contemporary restaurant that's been making its mark on San Juan for nearly a decade now – even grow their own veggies onsite. In terms of farm-to-table freshness, you don't get much better than that in Ibiza.
"A few of doors down, local café Vista Alegre is a beloved icon. "It's a classic Ibicenco restaurant that opened around the same time Franco's civil war began," says Dynamic Lives founder George Burdon. "The family who run it have witnessed the comings and goings of people from all walks of life, from all over the world, and they've always been accepting." With a sunny terrace featuring gorgeous hand-painted folk art murals and a large dining space, it was a hub for Ibiza's hippies in the 60s – today it's a place where you can sample local fare as it was meant to be made. No twists, no fusion – just good old fashioned home cooked food such as lentils, paella, fish stew and typical local desserts.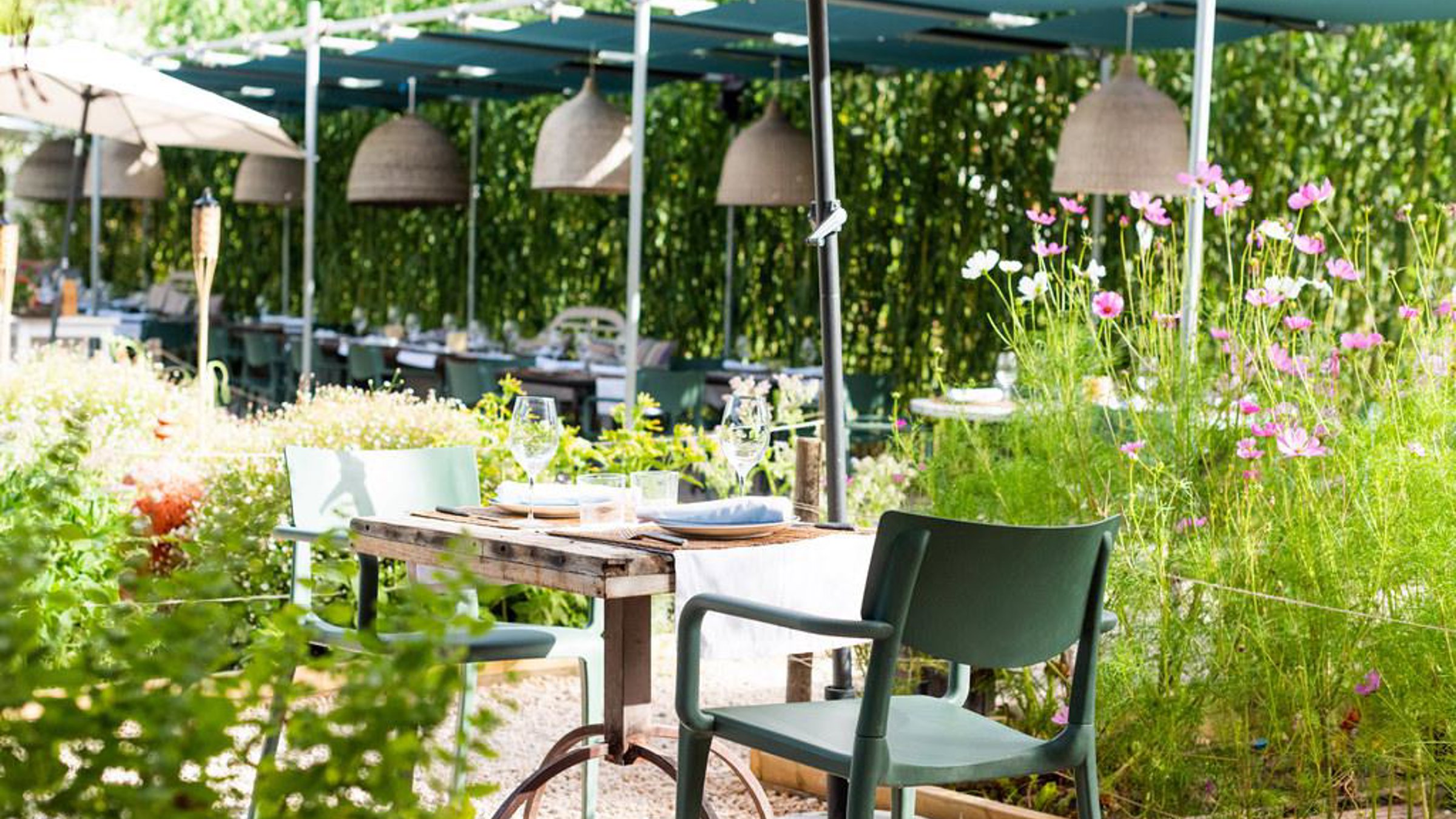 "Just a little further up the hill are the two latest additions to the San Juan dining scene: Los Otros – a vegan and vegetarian café that brought the first signs of hipster culture to the area – and Gare Du Nord, a secret garden style fine dining restaurant with a hint of French classicism. At the very bottom of the hill is the most recent: Shamarkanda, a family-friendly newcomer to the scene that's caused quite the buzz among island foodies in the winter months with its gastro garden bar vibes.
"If you want to see the village at its buzzing best then block out Sunday on your calendar. The San Juan Sunday market encompasses the entire village, incorporating a live music stage with rock bands playing old school psychedelia like a mini Mediterranean Woodstock (albeit with retail therapy). Arts, crafts, fashion, jewellery, coffee, craft beer, chocolate, ceramics, flowers, organic beauty products, veggies, honey, sweets – all made right here in Ibiza. "It's by far the best place to shop for unique souvenirs or gifts in Ibiza," says Electra. "Everything is organic and locally made and you get to meet some of the most colourful characters in Ibiza."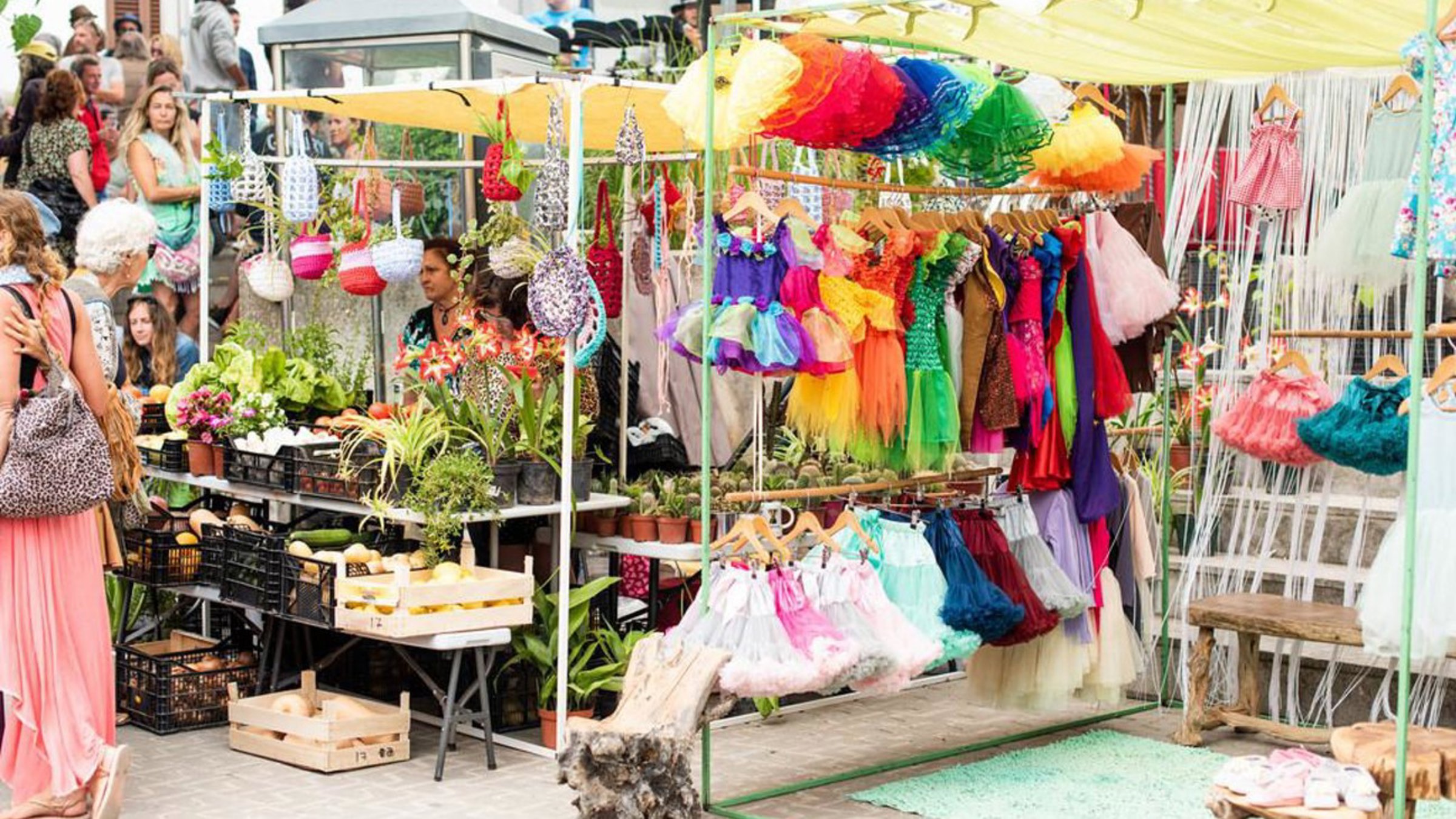 "No trip to San Juan is complete without stopping for a small glass of homemade Hierbas Ibicencas from the Estanco – a rustic bar and tobacconist in the main square – where multiple generations of the Guasch family have been serving up refreshments for 90 years. "It's a time-honoured local custom," says Electra. So many local traditions still have a place in San Juan: balls pages (typical local dance in costume) by the church on a Sunday and jumping the bonfires on Noche de San Juan on June 23 among others. If you want 'the real Ibiza', San Juan is the place to be. Although the price of beer may be a little over a euro these days – we can preserve the island's spirit but we can't fight inflation!
If you'd like to stay in or near the village of San Juan, we have a number of luxury Ibiza villas in and around the area, including Villa Sant Joan, Finca Imo and Villa Samiya Vista. And stay tuned to our blog for the next instalment of Postcards from Ibiza, for more insider tips and island secrets.