In the past, the west coast seaside area of San Antonio has earned a bad rap – its reputation somewhat tarnished by tabloid papers and tacky UK TV shows from the late '90s. But that was then, and this is now, and today the second largest city on the island is a treasure trove of magic. Thanks to a major gentrification in recent years, San An (as it's affectionately known) attracts a more upmarket type of tourist to the area and is finally getting the good press it so deserves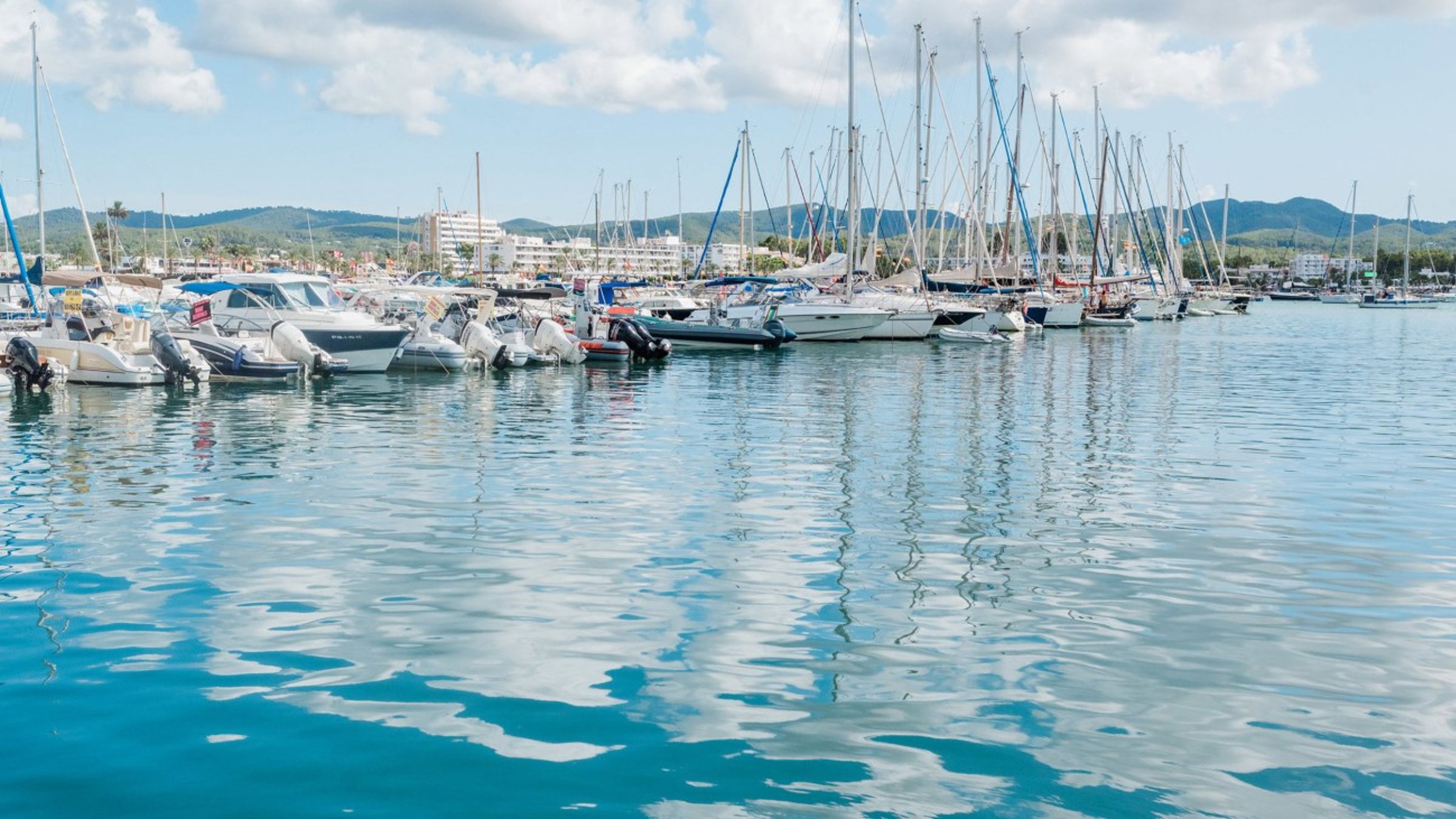 Ibiza's west coast boasts arguably the most stunning landscapes in Ibiza – incredible beaches, fantastic forests and hills for nature walks, a luxurious new marina from which to take a boat charter to Es Vedra, and of course, those iconic Ibiza sunsets. "Over the years, the people in San Antonio have changed, the places have changed, and the lifestyle has changed, but the sunset will always remain the same," says Dynamic Lives founder George Burdon. Of course, there are some San An sunset stalwarts that are known the world over, such as legendary pre-party palace Café Mambo and the birthplace of chill-out music Café Del Mar – the pride of the 'sunset strip'. In high summer, this is the place to be if you want to see Ibiza at its most buzzing or if you're a music fan, but if you prefer your sunsets a little less crowded, there's one place you simply must put at the top of your list.
Hostal La Torre is set into the cliff face of Cap Negret – just around the corner from the main town of San Antonio – with barely a neighbour in sight. Take a seat on the terrace or opt for one of the many boho little tables and chairs balanced (safely) on the rocks meandering down towards the sea – some would say the most authentically Balearic bar and restaurant in Ibiza. While the sunset strip is considered commercialised, Hostal La Torre feels like stepping back in time to what Café Mambo was like 27 years ago (it's owned by the same group). Just chilled vibes, fantastic food, warm service and most importantly, really mind-blowing eclectic music from some of the world's greatest talents – both known and unknown, announced– you just have to be there to experience it. "If you have a fondness for Ibiza in the 'old days', this is the place for you," says George.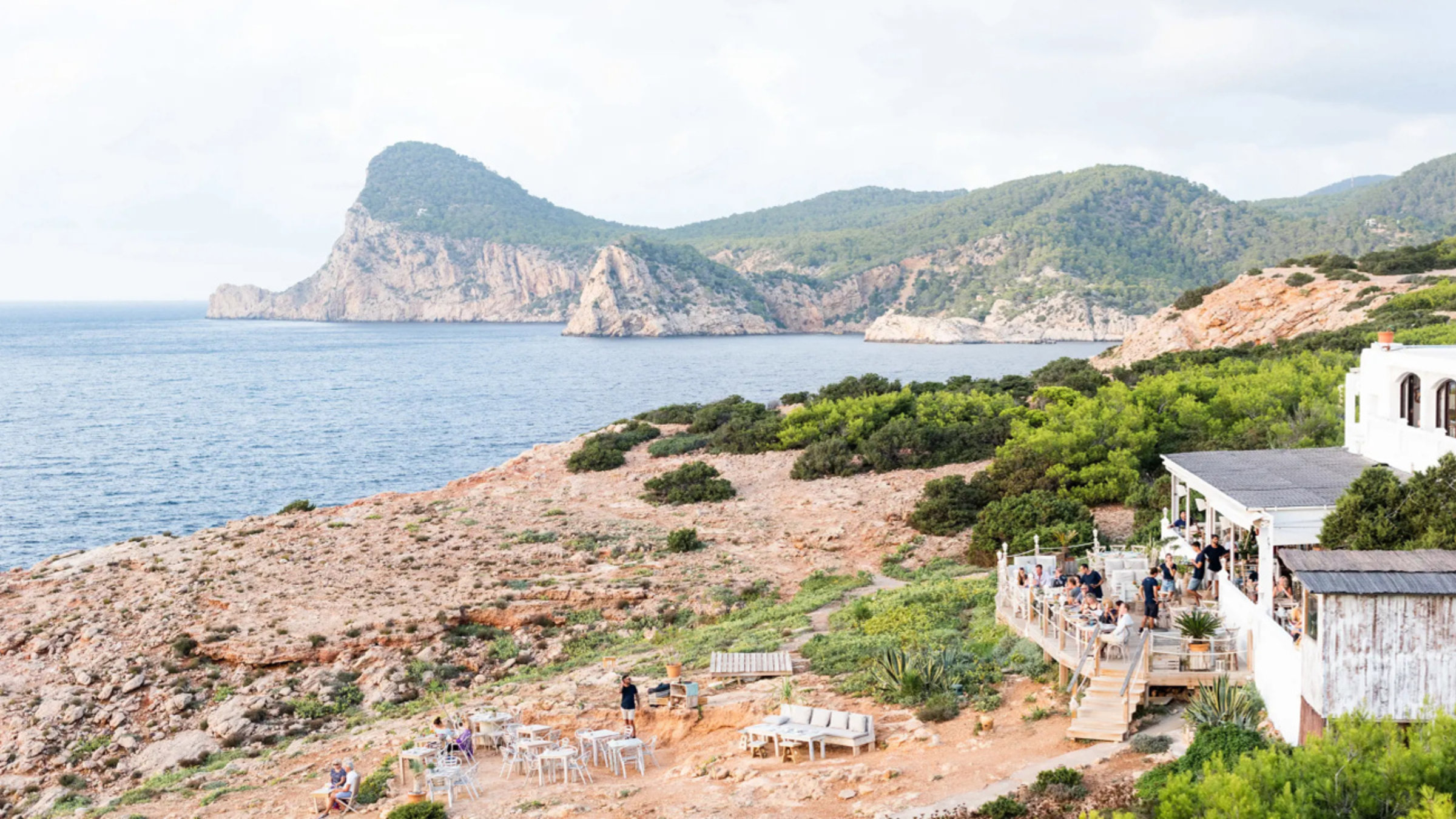 Another all-time sunset favourite, on the south side of San Antonio bay, is hippie hangout Kumharas. OK, so you've got to drive through a barrage of tourist traps to get there but from the minute you step inside its organic, Bedouin style entrance, you feel like you're in a different world. "You'll meet a lot of locals at Kumharas," says Dynamic Lives general manager Electra Garcia, a born and bred Ibiza local herself. "It's really family friendly and the international menu is perfect for snacking and sharing over sunset. The music is more eclectic and worldly too." With three chill-out areas and a hippie market, plus jaw-dropping vistas, it's the kind of place you settle into and linger long after the sun has gone down. In 2019, a new sunset hotspot has burst onto the scene – on the cusp of the bay, the slick new Amàre Beach Hotel boasts a rooftop cocktail terrace and restaurant where live music takes you from day to night. 
Thenewly jazzed up Marina zone has deservedly stolen San Antonio's focus away from its infamous west end. These days, you'll find discerning travellers flocking to the day-to-night destination for luxe lunches, decadent dinners and of course, yachting – which our concierge team can arrange for you should you wish to see the west coast by sea – our top tip is to anchor down at Cala d'Albarca, where the pristine water and tiny little beach are truly paradisiacal.Back on dry land, grab a healthy bite to eat and coffee at the San An outpost of the famous Passion Café or neighbouring Skinny Kitchen; both great for health conscious travellers and picnic takeaways. Local's favourite Rita's Cantina (cheap, cheerful and totally on point) is at the end of the port and a little further down the road – where the mega-yachts rest – you can enjoy posh port dining in Es Nàutic, where amazing rice dishes, a long wine list and Champagne Sangria are signature staples.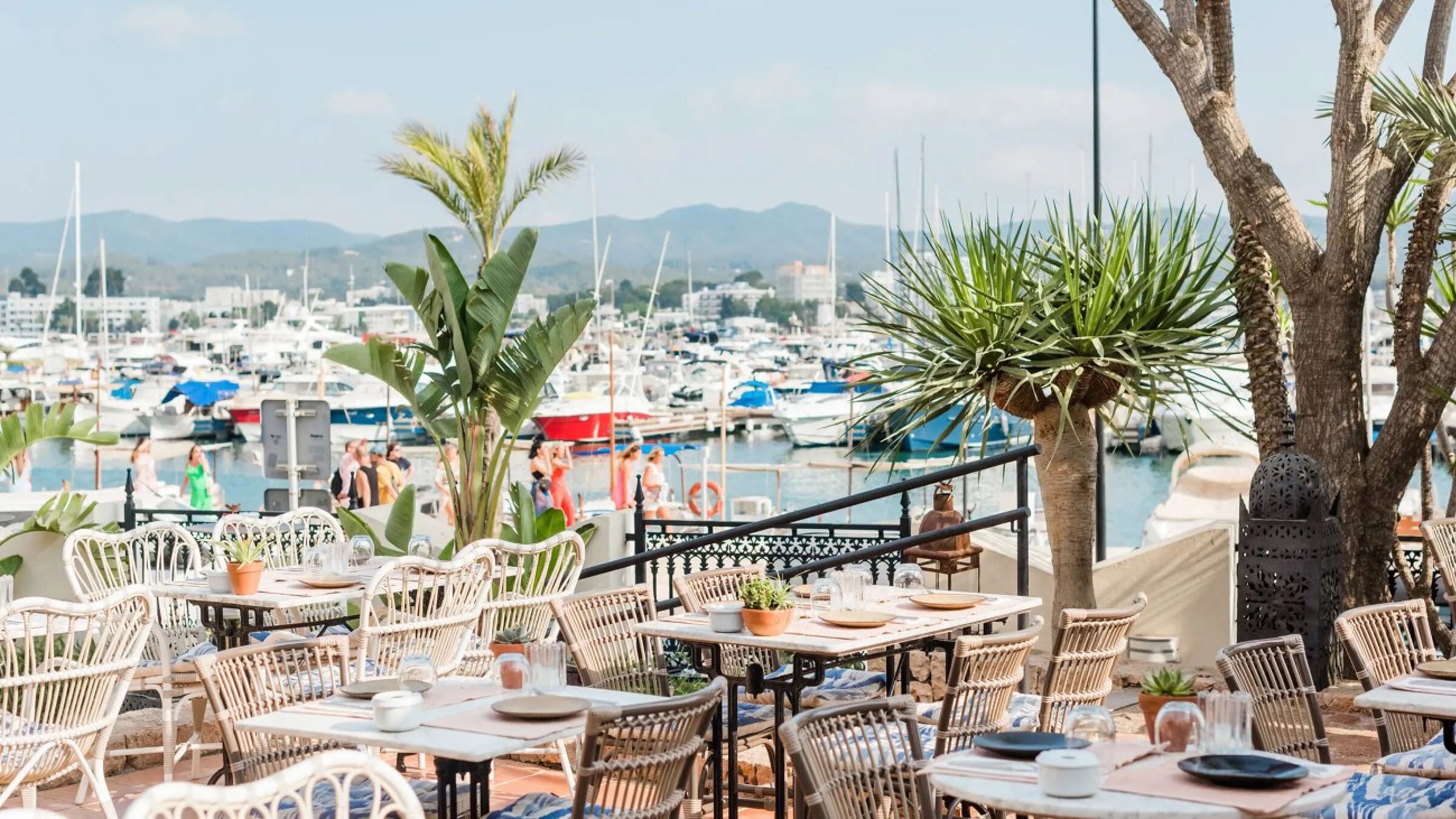 Twinkling over portside is island stalwart Villa Mercedes, a beautiful garden house that was originally built in 1901 and reformed into a restaurant by the Mambo Group (owner Javier Anadon is without a doubt regarded as the king of San Antonio). To match the area's cosmopolitan facelift, the menu here was recently upgraded and there's live music every night during summer plus a chill-out zone and bar area are perfect for sipping cocktails – which by the way, are the very best in San An. The town is brimming with great places to eat and drink – another locals' favourite is Tapas Ibiza, set in the countryside on the outskirts of town and serving up the true taste of Spanish culture in very hearty portion sizes. "Go here on an empty stomach," says Electra. "That way you can try some of everything!"
If you only make it to one restaurant while you're in San Antonio however, please trust us when we say you should make it Sa Capella. A gorgeous fine dining destination set in a stunning 16thcentury former monastery ("Local legend says it's haunted," Electra shares), it's an old-school experience. The owners stumbled across the run down chapel in 1978 and were compelled to turn it into a restaurant – fast forward 41 years and their vision remains one of the most iconic restaurants on the island. Serving up the time honoured local dishes like salt-baked sea bream, ox steaks cooked on a hot stone, roasted suckling pig, garlic prawns and the famed Sa Capella scrambled eggs are waiters dressed in formal white shirts and bow ties, many of whom have been on staff for decades. "The team here will make you feel like family," says George, who has been coming here since the 90s. "Watch out after dinner when they put huge bottles of home-made Hierbas Ibicencas on the table for post-dining digestion – it's complimentary and obligatory!"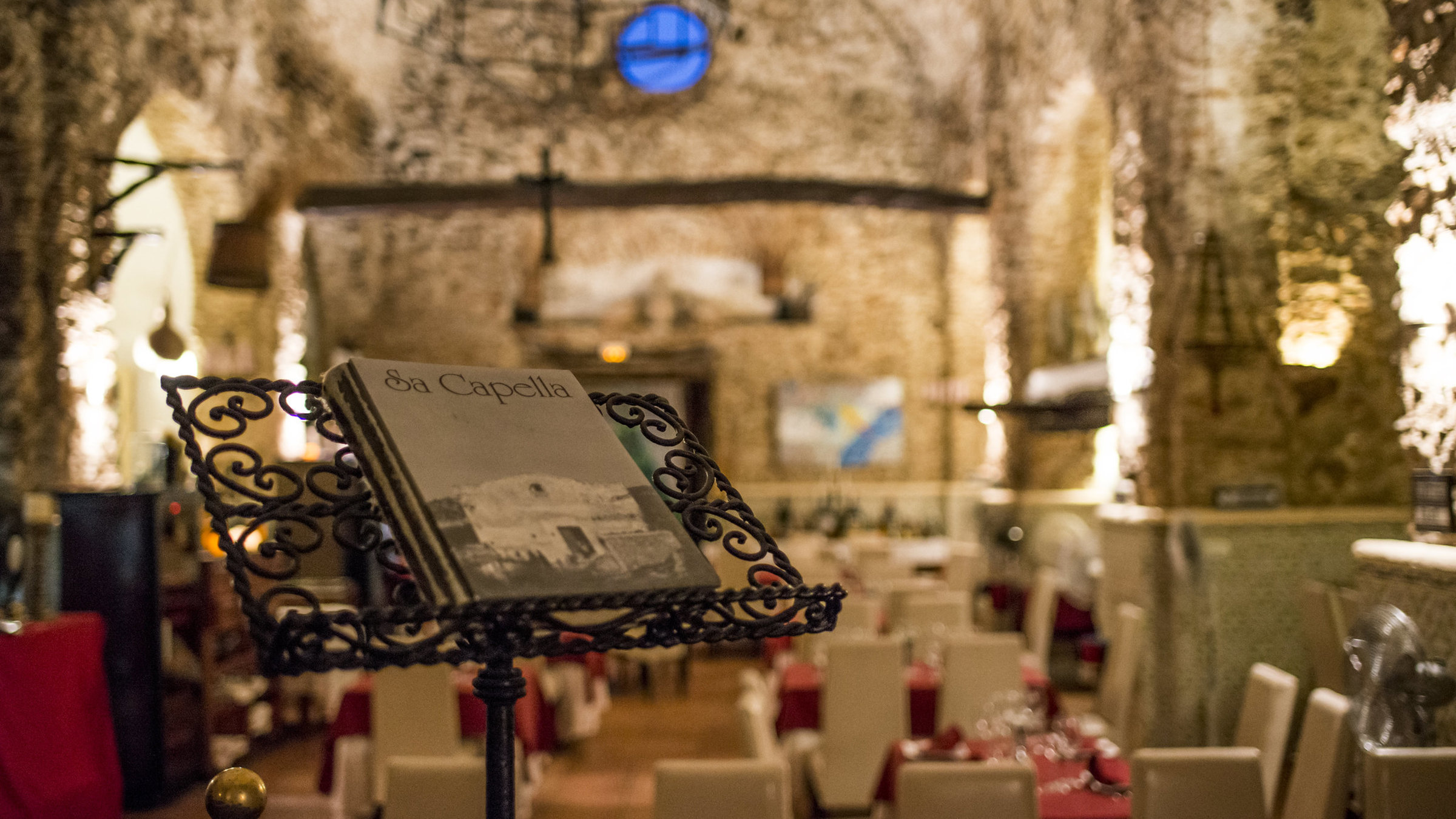 We'd be remiss if we didn't mention San Antonio's home of hedonism: Pikes, a hotel-turned-party venue set in the hills just above the town – also the location for Wham's iconic Club Tropicanafilm clip. Founded by the late Tony Pike – one of Ibiza's most authentic, roguish characters who was known for his friendships with Freddie Mercury and Julio Iglesias, plus his dalliance with Grace Jones – it was taken over by the Ibiza Rocks group in 2011 and restored to its former glory. Today it features an award-winning gastro restaurant that plays on British nostalgia and serves up the best Sunday roasts on the island (sold out every week, even in 38-degree weather!), plus an in-house club where highlights include the cult-like DJ Harvey parties, pop-up jazz nights by London's Ronnie Scott's Jazz Club, charity parties hosted by Choose Love and so much more. With an over 25s door policy, you're surrounded by like-minded, fun-seeking grown ups at Pikes, but if you're travelling with millennials, simply point them in the direction of Ibiza Rocks, O Beach or Wi-Ki-Woo for pool party action.
If your kids are on the younger end of the scale, there are also plenty of activities for the family around the bay area. There's go-karting, a small Aquarium, plus simulated surfing at Surf Lounge Ibiza, plus the nearby beaches of Cala Salada, Cala Saladeta, Cala Gracio and the teensy tiny Cala Gracioneta are sandy, safe and with shallow waters. For the more adventurous, Punta Galera (known as the 'flat rocks' by locals) is calling – a rocky yet easy hike down to a host of shelf-like rock formations jutting out from the cliffs – begging to be jumped off and with water that's amazing for snorkelling. From a bevy of gastronomic hotspots and nightlife options aplenty to activities that are fun for all ages, San Antonio has shed its 'Brits abroad' reputation to be revealed as the heavenly holiday hotspot it was always intended to be.
If you'd like to stay in or near San Antonio, we have a number of luxury Ibiza villas in the area, including Villa Oeste, Villa Amor and Casa San Agustin.