You can't go any further north than this little tiny bay found on Ibiza's northernmost tip – unless you dive into the sea and keep swimming – and though it may be small, there are plenty of things to discover and do in Portinatx. If an escape from commercial Ibiza is on your agenda, this quaint former fishing village is the place to be…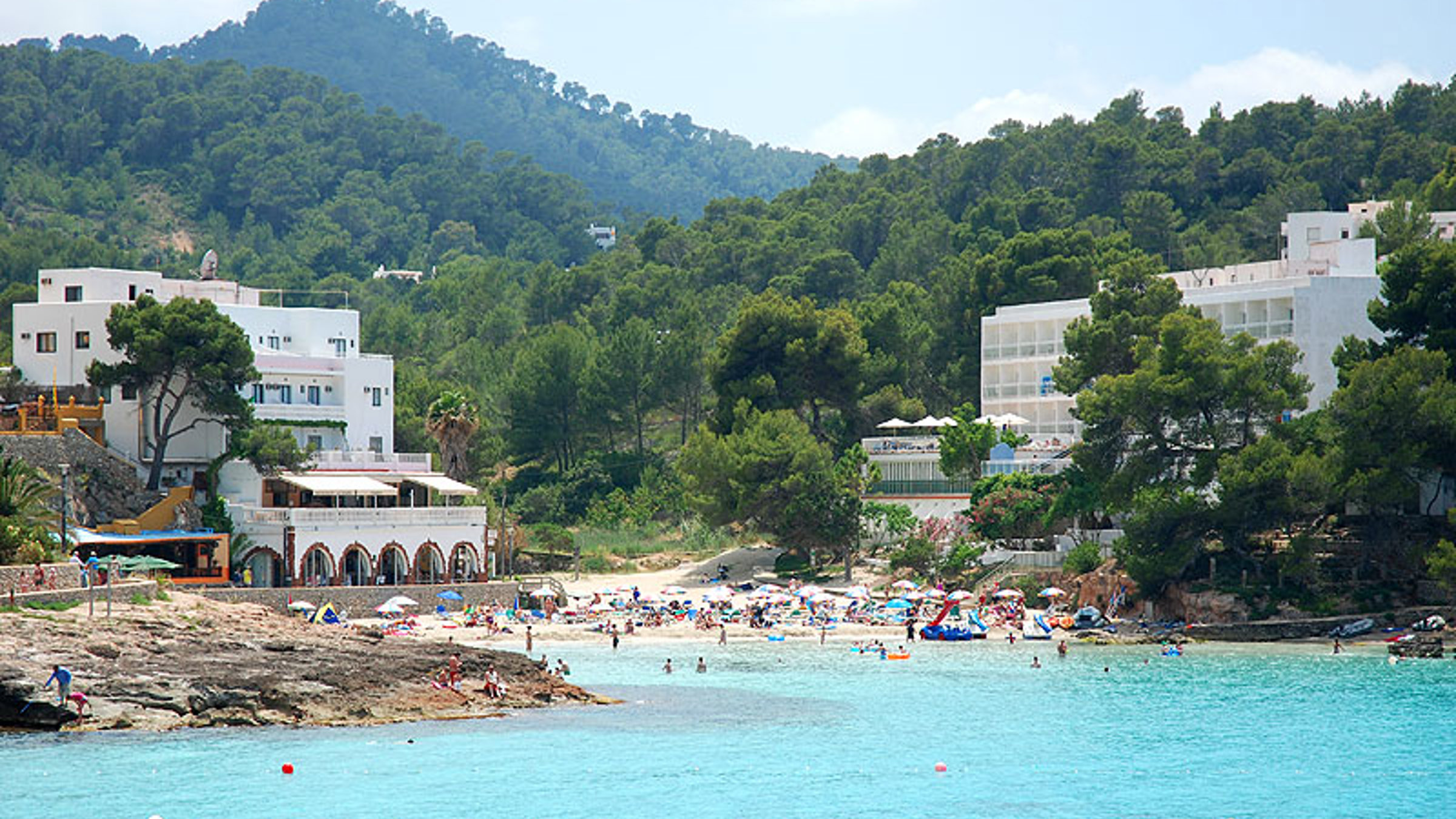 Popular with everyone from families and locals to influencers and hipsters, Portinatx is home to three beaches; all unique, safe and with shallow, pristine water. S'Arenal Petit is the first you get to and smallest of the coves enclaved in rocky surroundings and next is largest: S'Arenal Gros, with its squeaky white sand and lots of space to set up on the sand or beach beds. The third is Playa Porto, right at the end of the main road, surrounded by pine-covered hills – it's where you'll also spy the iconic lighthouse. Nearby coves Cala Xuclar and Cala Xarraca are also worth exploring – though slightly rockier, and with deeper water than their northern neighbour.
It's the shallow water at Portinatx that makes it such a hit with families – it's easy for parents to supervise younger children from the shore if they don't fancy getting their feet wet, while watersports are a big drawcard for those with teenagers on board. "The still waters at Portinatx are primed for watersports," says Dynamic Ibiza concierge manager Ed Graham, who happens to be a big fan of the life aquatic in his spare time. "Stand-up paddle boarding, kayaking, windsurfing and especially diving – there really is no better way to experience this coastline." Of course, Ed and his team can connect you with the right guide, whatever takes your fancy – there's even a dive centre right on the beach if you're certified, or want to learn.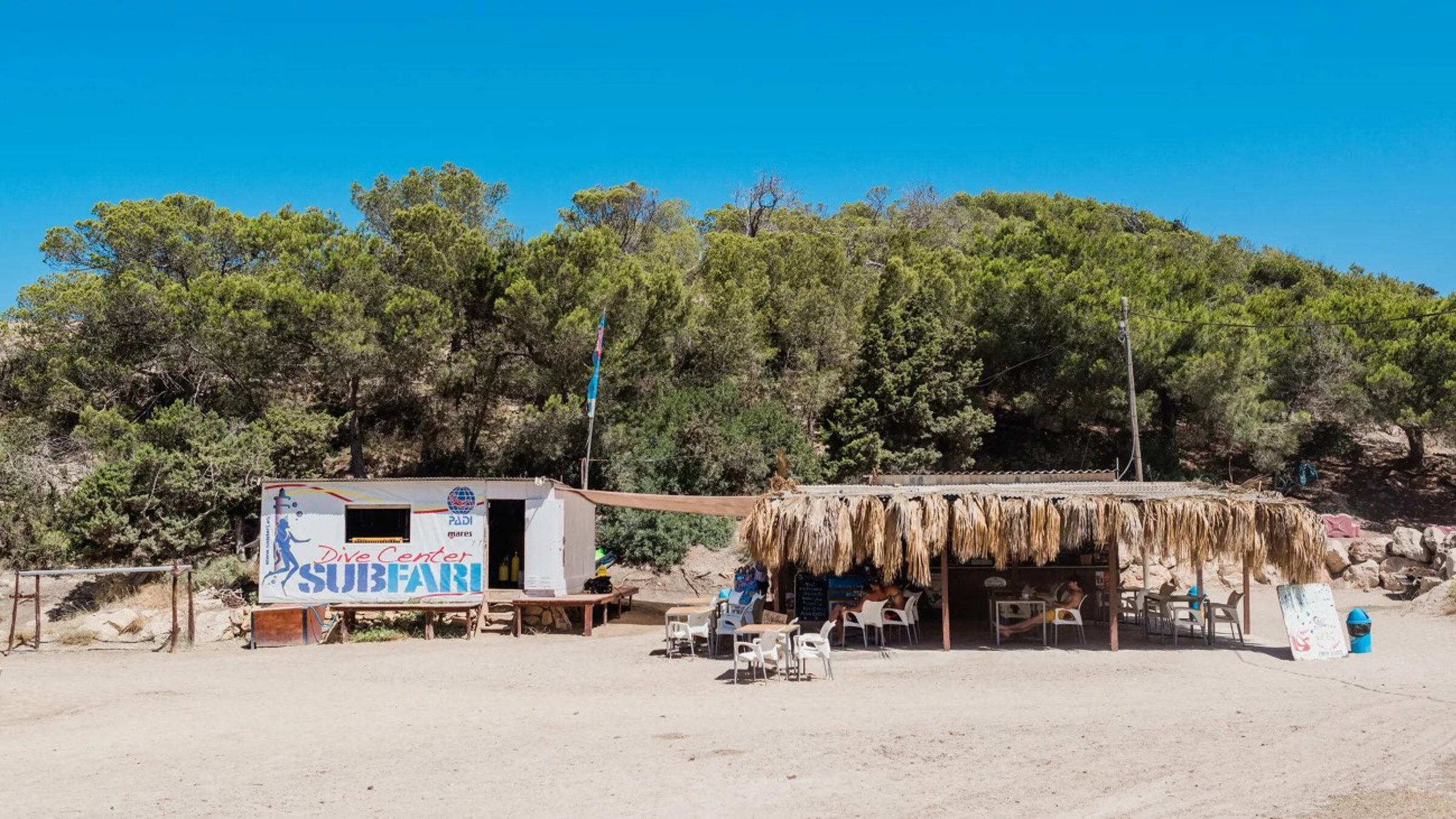 One of the thing kids love most about Portinatx is exploring the many hidden caves peppered around the rocky shoreline – be sure to pack your snorkel so they can marvel at Ibiza's magical underwater world while playing pirates or explorers. And speaking of caves – just a little down the road are Ibiza's historical pirate smuggling caves, Cova de Can Marça. It's a multi-level world of fluro yellow and gold and cool stories (in multiple languages) about the cave's history. "Adults probably won't be as impressed as children," says Dynamic Lives founder George Burdon – a family man who knows exactly how to keep kids happy in Ibiza. "But the stalagmites and stalactites are pretty cool, plus there is a music and light show that makes them squeal with joy – it's worth the trip to see the look on their faces when they hear that pirates were frequenting the Mediterranean, not just the Caribbean!"
All that action no doubt works up an appetite, and despite the petite size of this village, good restaurants are plentiful in the area. Portinatx is no one trick pony! Ed's favourite is the rustic, palm-frond shaded chiringuito next to the dive centre – Beach Bar Portinatx. "It's been there for decades," he says. "It still feels like the 'real' Ibiza here – no crazy wait for tables, the simplicity of fresh fish cooked in the fire pit, and Goa-style trance and reggae playing in the background." What it lacks in sophistication, it makes up for in substance – the grilled fish and meat here are truly outstanding, and sunsets here are outstanding.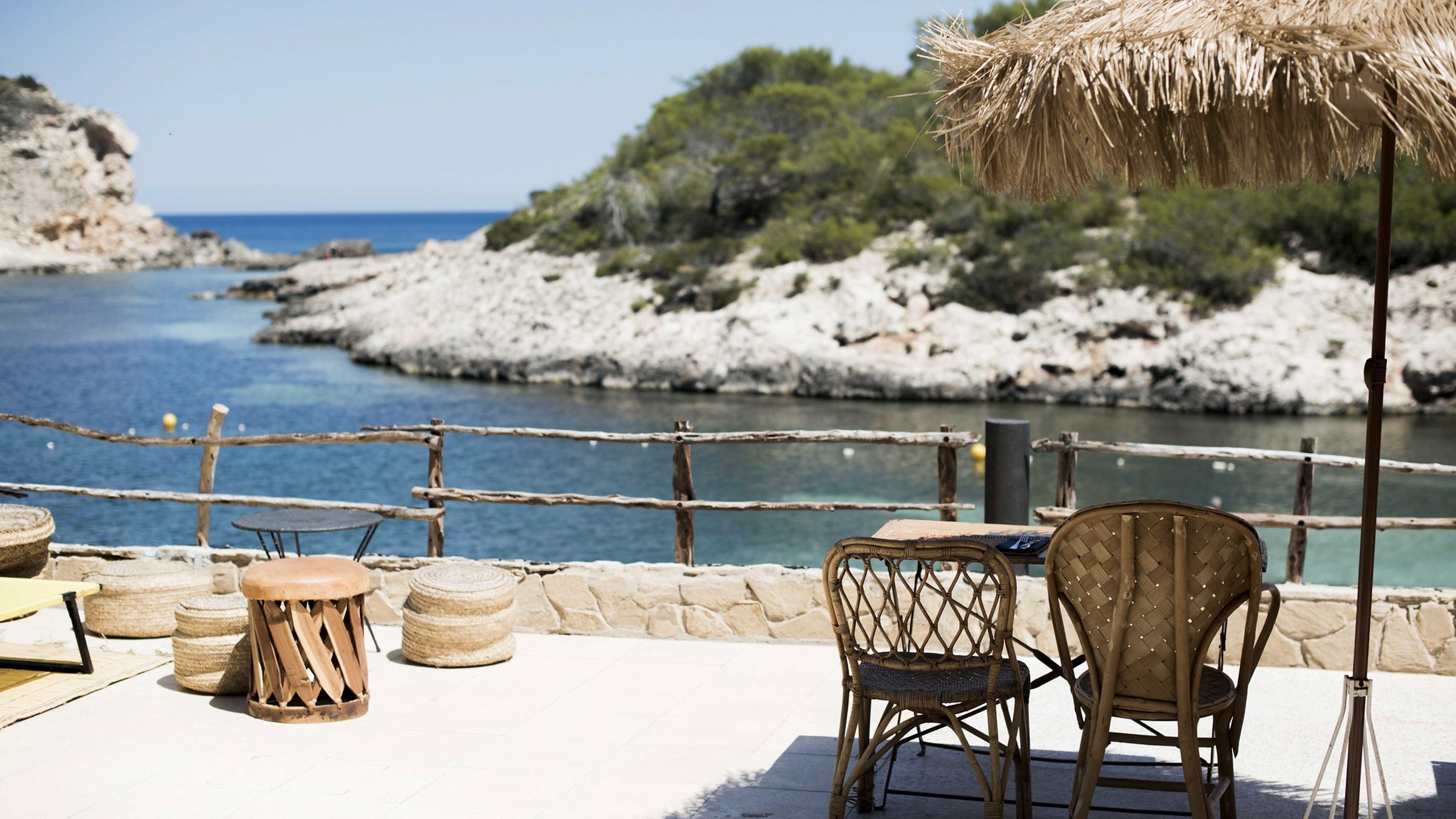 Classic Mediterranean paella can be found in the typical beachfront restaurants, but if you're looking for some Spanish cuisine with a gastro twist, ReBrots, on S'Arenal Petit, is the hip new culinary gem of the north. Fusing Spanish and Catalan tapas with the exotic flavours of Asia brings a whole new sense of discovery to meal times, and all the more reasons to share plates with your friends and family – once you see the presentation, you're guaranteed to come down with a case of food envy! Our favourites are the fish tacos, ceviche, Iberic Tandoori Pork, sweet rice with mushrooms, garlic prawns and the list goes on. 
Presiding proudly over S'Arenal Gros is the place that gave the entire village of Portinatx a fresh boost a few years back, attracting discerning travellers from around the globe. And yet, you'd be forgiven for thinking you'd stepped back in time to the 70s when you first walk into Los Enamorados, so authentic is its retro boho charm. That's where the old time comparisons end however – the contemporary international cuisine here is top notch and cocktails world class. "Los Enamorados is like the grown-up's escape on Portinatx," says Ed, who recommends the restaurant for romantic sunset dinners. "You seriously can't go wrong with anything on the menu – from the poke bowls and tacos to the creamy truffle pasta and beef tataki, it's all so fresh and fantastic."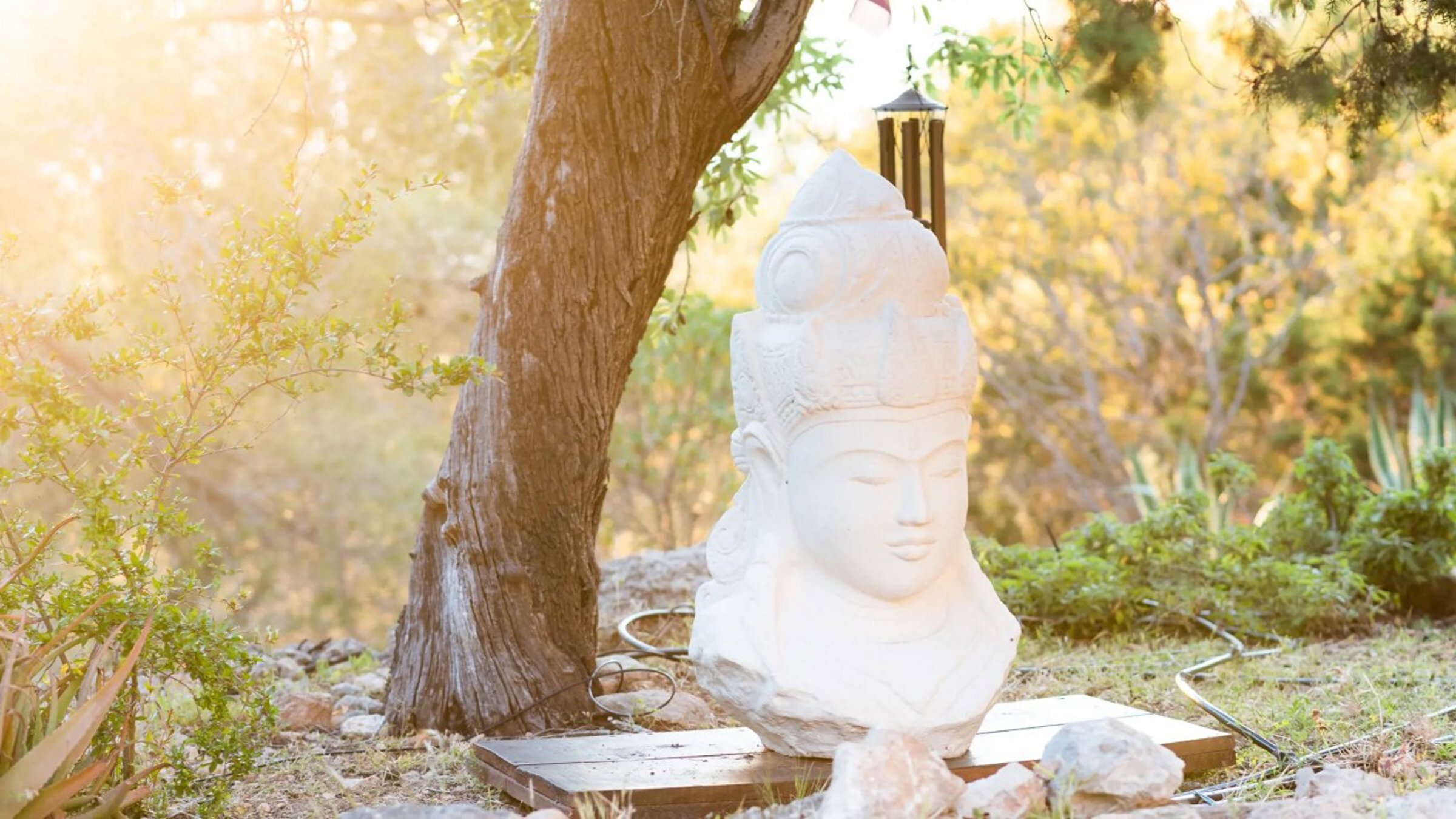 Any shopaholics or fashionistas in your group cannot leave Portinatx without a visit to Los Enamorados' eclectic chic boutique. While the shop takes up a mere corner of the interior, the entire space is in fact, a store of sorts – everything you see (and even eat off) is for sale, be it furniture, cushions, tableware or lighting – simply ask the price. The owners of Los Enamorados are collectors and scour the globe for unique treasures to pass onto their guests. "It's the quirkiest boutique in Ibiza," says Electra Garcia, Dynamic Lives general manager. "On one shelf are super expensive and rare Blythe dolls from Japan, on the rails are custom-made kimonos and dangling from everywhere is vintage costume jewellery, and then you'll spy collector's edition Air Jordans on the floor – it's insane!" The good news is, you love it, they'll ship it – no need to worry about excess luggage.
The north, in all its naturalistic glory, clearly lends itself to peace and zen. Up in the hills, Kundalini yoga and meditation legend Trish Whelan welcomes everyone to practice at her magical Soul Adventures yoga space, where the air is clean and her little dog Snoop brings joy to every single person he meets. Drop-in classes take place on Sunday mornings and Monday nights, and attract the who's who of the Ibiza community – you'd be surprised what amazing connections are made here (beyond the spiritual of course). Ed and his team can arrange a day or evening trip for you – practice followed by breakfast or dinner at Los Enamorados is an Ibiza ritual. Portinatx ticks every box for beaching, eating, relaxing and exploring, and while it might seem far flung compared to those in the south, once there, you'll relish in the distance.
If you'd like to spend your Ibiza holiday in the hills surrounding Portinatx, we have some gorgeous luxury villas available including Villa Samiya Vista, Finca Imo and Villa Sant Joan. Or if you'd like to organise a day trip while staying elsewhere in Ibiza, our concierge manager Ed Graham and his team will happily organise it for you – just let us know when planning your itinerary!