There is a long-standing myth about Ibiza – the eat-sleep-rave-repeat idea that the island is purely a playground for party-loving adults. In reality, Ibiza insiders have known for years that the island is also an inspiring holiday destination for families with children – and Dynamic Lives founder, George Burdon, is one of them. When it comes to travelling with kids, the hands-on father of two knows exactly what to bring into the mix, especially here on the white isle.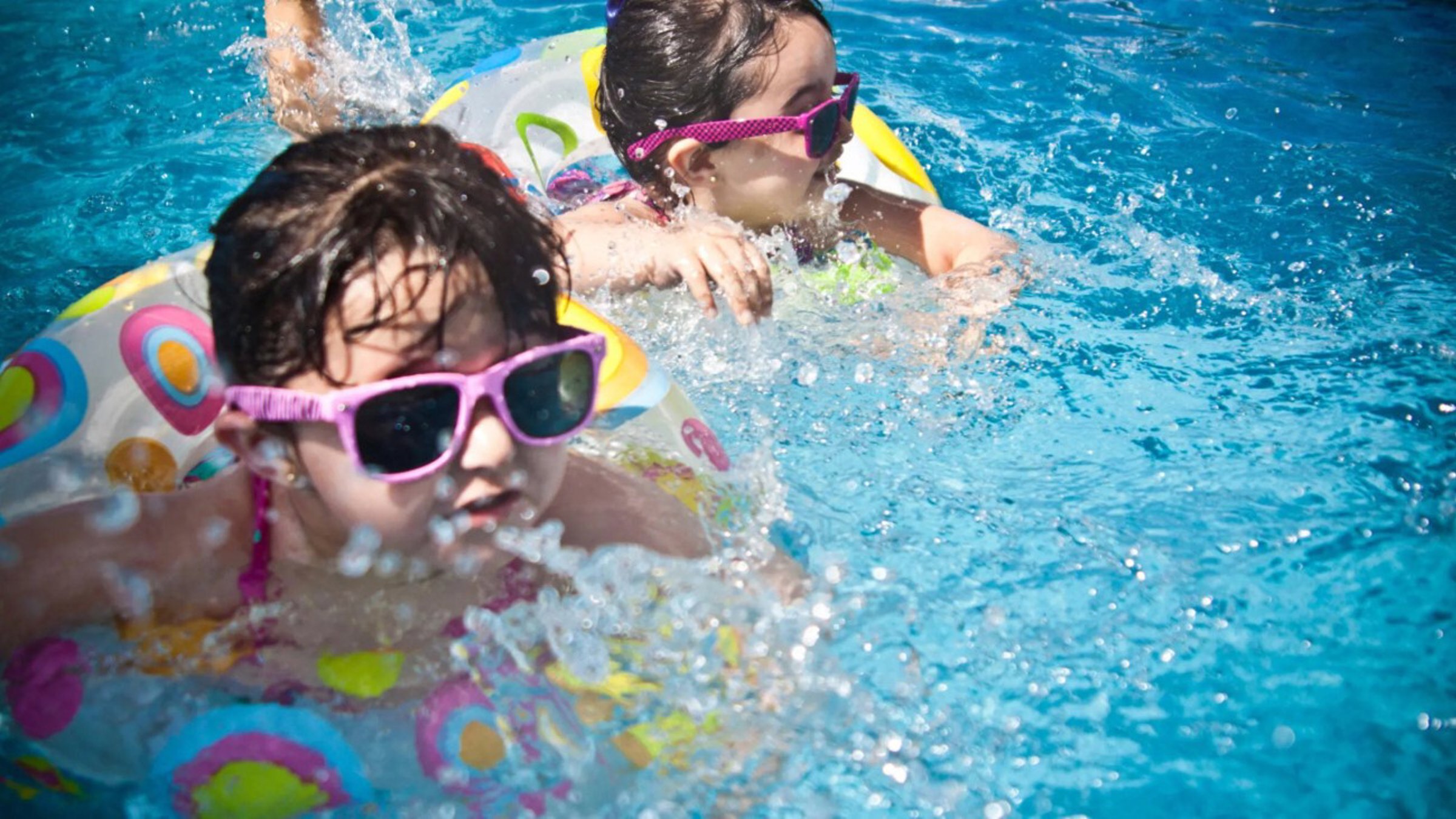 "Ibiza is an amazing place for kids," says George, who has been bringing his family to the island for many years. He says the steady warm climate is the obvious starting point for those looking for a summer escape, but he also knows the island's child-friendly activities extend far beyond the water. It's George's own real life experiences that have helped shape the way Dynamic Lives curate holiday experiences for families with kids of all ages in Ibiza. Since launching the brand in 2000, he has seen first hand how the family sector of Ibiza tourism has grown and developed, and adapted the business to suit those discerning parents seeking a luxury villa holiday that incorporates kid-friendly details. 
"There are certain challenges to creating the ideal family holiday, but they are challenges we embrace," says George. "No two families are alike and everyone has different criteria. We tailor-make the entire experience from the ground up." While some agencies offer family-friendly villas that simply match a client's holiday dates, Dynamic Lives do it differently. "We prefer to do things the other way around, where we find out about the needs and wishes of the family, the ages and interests of the kids, what the parents want from their holiday too," explains George. "We do all of this before suggesting any potential villas. There's a kind of science to it, but we have to listen, understand and be creative. We look at the overall experience from every angle."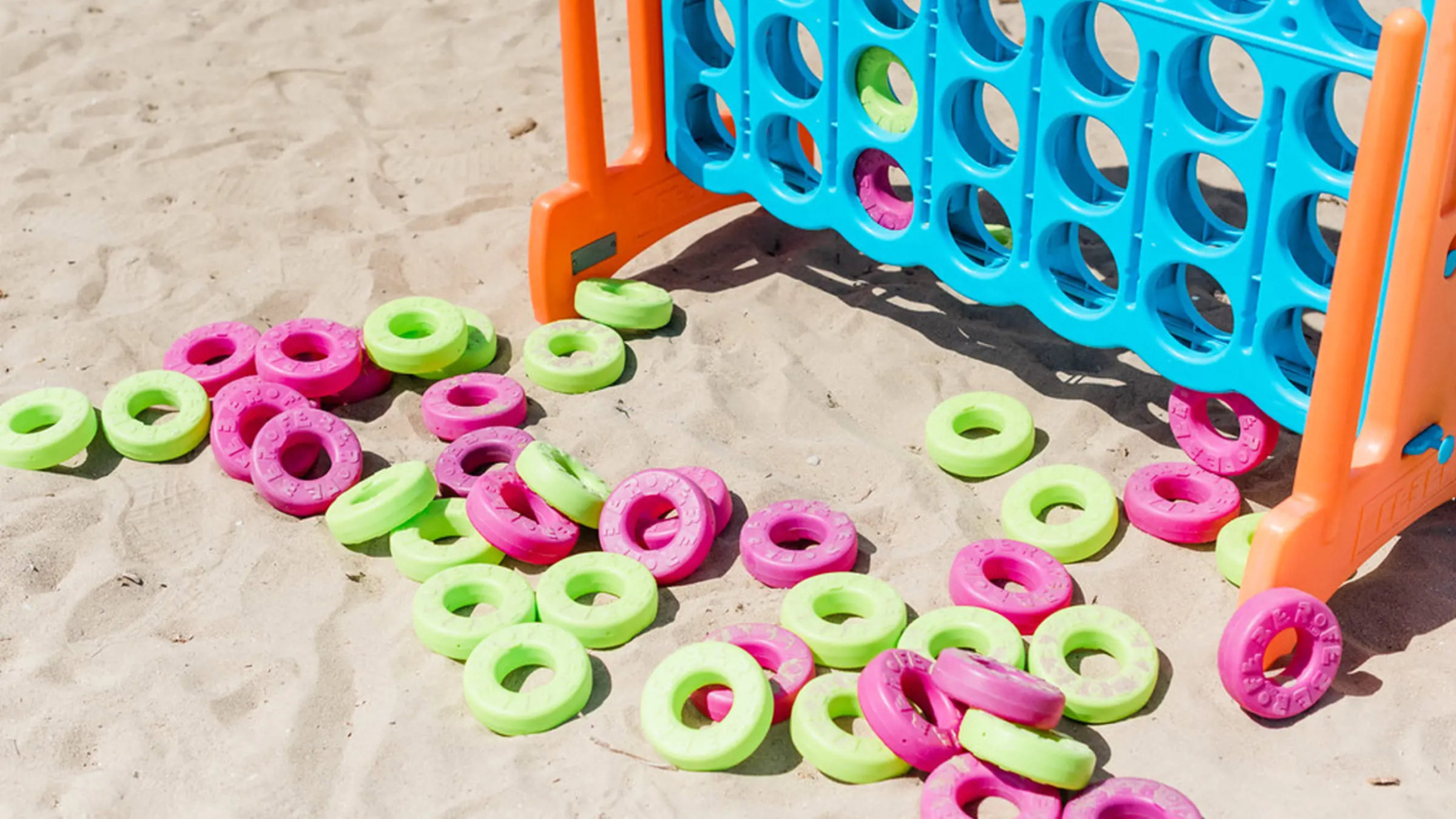 The villa becomes the 'base camp' if you like, and it's so important to get it right in order to make your Ibiza holiday dreams come true. If you don't like a restaurant you've chosen to eat at, you can leave and go somewhere else. If the beach you've arrived at is too crowded or noisy, you can head off round the coast to find your perfect peaceful cove. But the villa you reserve for your precious holiday time is of paramount importance, which is why George has this at the top of his list when compiling a bespoke family holiday. 
 "Villas in Ibiza come in a huge variety of styles and layouts – not all of them are suitable for families with kids," he admits honestly. "A lot of villas have external casitas (guesthouses), which can be great for teenagers and older offspring, but this definitely doesn't work for parents with little ones." Safety too, is another big issue George addresses when searching for the right property. "We want our guests to have peace of mind," he says. "We look at things like how many levels are in the villa, if the outside spaces are safe and enclosed, if we need to erect barriers around the pool for the duration of a family's occupancy – along with many other details." The location of the villa is also a key factor; parents of older kids might want to be in a villa with easy access to Ibiza town, while those with smaller children may prefer somewhere close to a beach.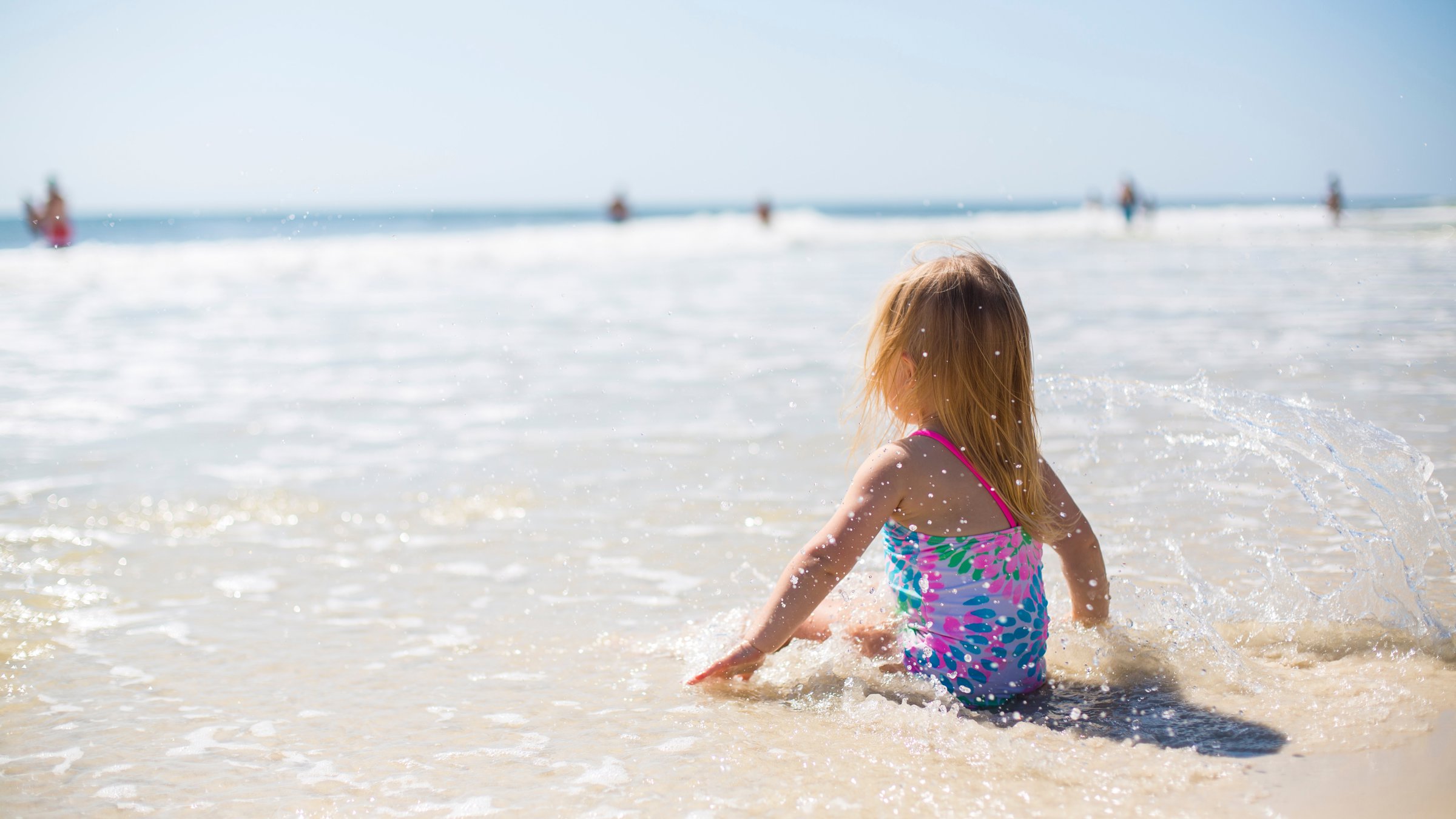 "Most of the beaches in Ibiza are suitable for children," George says, when asked for a recommendation for the best beaches with kids. "The water is shallow with no big waves, so parents can enjoy a long, lazy beach lunch while the kids play safely." That being said, he is partial to kayaking around Es Vedra or paddle boarding around hidden coves in the north of the island, and loves chartering a boat to Formentera with his family to explore the island on bikes before chilling out on the incredible white sand beaches. "If you go there in the quieter months, you will often have the beach to yourself!" 
Back on dry land, George recommends taking the kids for a day (and possibly night!) trip to Dalt Vila, Ibiza's UNESCO World Heritage Listed Site. "The old town is fascinating, with the medieval fortress and the cannons up on the turrets," he says. "The food scene is fun here too – most kids seem to love tapas!" The Spanish – and the Ibicencos in particular – are naturally very family oriented, and it's the cultural norm to include children in most social environments. "There's a kind of relaxed and easy integration among the generations here," says George. "I think that's another part of what makes Ibiza so appealing to families."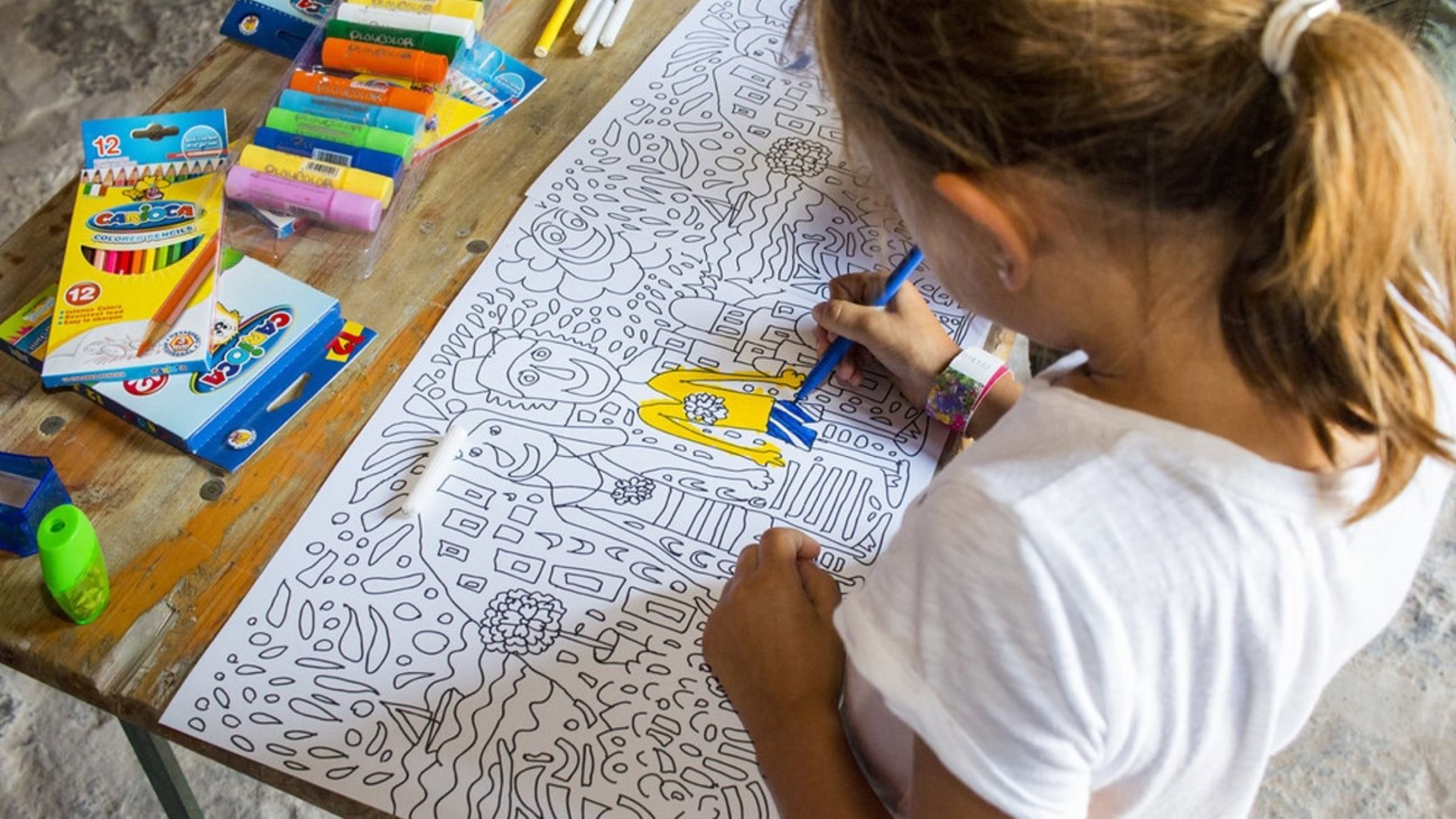 In addition to curating holiday activities for families – be it booking beach restaurants with the best kids' clubs, arranging fun water sports or day trips to meet the animals at a local farm – the Dynamic Lives team also spends a lot of time matching the right support staff to families. "We provide our clients with the CVs of every staff member who will be attending to the family during their stay," says George. "We don't just offer any old drivers, chefs, hosts or nannies – we carefully hand-pick a team of highly qualified staff who we believe are best suited to the family dynamic. Whether that involves age, interests or dietary requirements – this is all part of what we do." 
Speaking of service staff, George also firmly believes it's important to work with nannies who will engage your children – you won't find any basic babysitters who spend their nights scrolling through Instagram in our portfolio. "We aim to create memorable holiday experiences for every member of the family – if the kids are being cared for in the villa while the parents are out to dinner, it's important their interests are being stimulated too." There are so many in-villa services we can arrange for children of all ages, from arts and crafts to swimming lessons, cooking classes, bouncy castles – you name it, we'll make it happen. Outside of the villa, George has plenty of other faily friendly recommendations up his sleeve.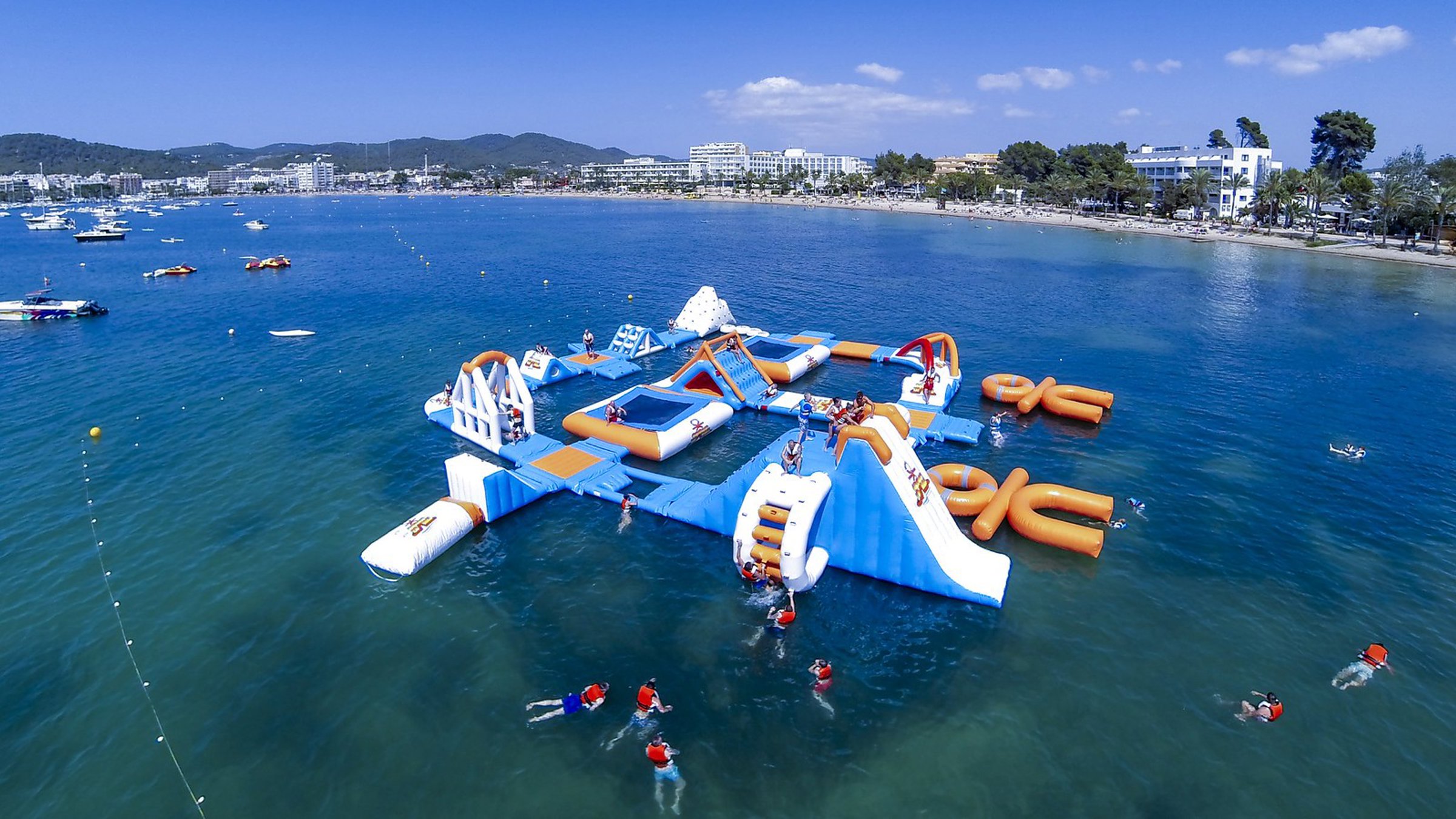 "There are so many great things on offer!" he says. "The north east coast of the island has the hippie markets and Acro-bosc, an awesome zip-line park set in a forest near Cala Pada. For teenagers, there's Ocean Mania – a floating water park on the west coast. There are quiet countryside tracks for horse riding, and the caves of Can Marca, near San Miguel, are lovely and cool inside to visit in the hot summer months." He also has some handy hints for parents who are bringing their children to Ibiza for the first time: "Try not to let kids get onto 'Ibiza time' – they need their sleep!" he says. "If the kids are well rested and happy, then the parents are happy." 
As for his own Ibiza holidays? George and his family have the routine down pat. "When we come to Ibiza as a family, our classic day includes an early morning beach trip, followed by coffee and pastries at a café, then back to the villa for a siesta. In the afternoon, we'll head off for a late lunch or an early dinner when the temperature is cooler and everyone is chilled out. We try not to spend too much time in the car. Keep it simple – don't over-complicate it. You're here to have fun."