When the scorching Ibiza sun blazes down, cool cocktails and light snacks are all you need. Tapas offers the perfect eating experience to flavour your sun-drenched stay at a luxury Ibiza villa.
The origins of tapas go far back into Spanish history. To some it was the invention of Spanish King Alfonso X 'The Wise' who demanded small portions of food to eat with a glass of wine between meals; which does indeed sound like a wise and appetising request.
More widely accepted however is that tapas originated as a snack for field workers during the long hours between breakfast and lunchtime. To accompany the snacks, wine was served in a ceramic jug covered with a piece of bread and some Serrano ham or cheese. A delightful method of preventing flies from diving into the wine. "Tapa" literally means cover or lid.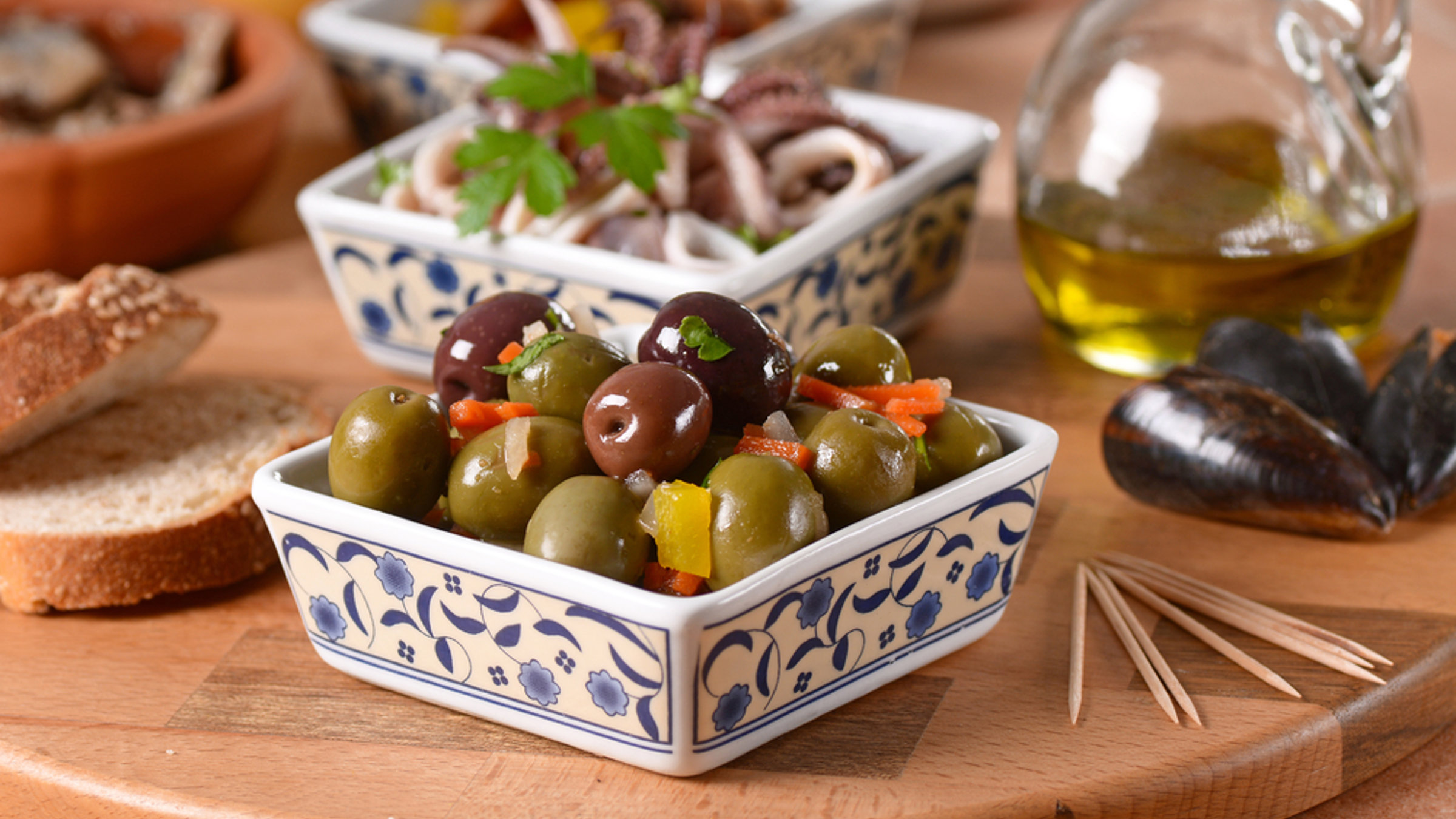 Although originating as a light appetiser to accompany beer or wine consisting of humble morsels, Tapas has evolved from the traditional experience into a cuisine within it's own right.
Acclaimed chefs have transformed the concept into a Spanish gourmet dining experience. Modern boutique restaurants push the boundaries further with experimental tapas such as pescadito frito con algas (battered fish with seaweed) or ensalada de naranja y zumo de oliva (orange and olive juice salad).
Traditional tapas however, offer simple food that typically requires minimal preparation, such as cold meats, cheeses and pickles. Chiringuito's and bars will offer potions of tortilla (potato omelette), magro con tomate (pork with tomato) or pipirrana (tomato, pepper and onion salad) as a tapas, which can be produced in bulk.
Regardless of dining standard and associated price tag, one thing is certain; the variety of tapas is vast and offers the perfect food to enjoy in the sun.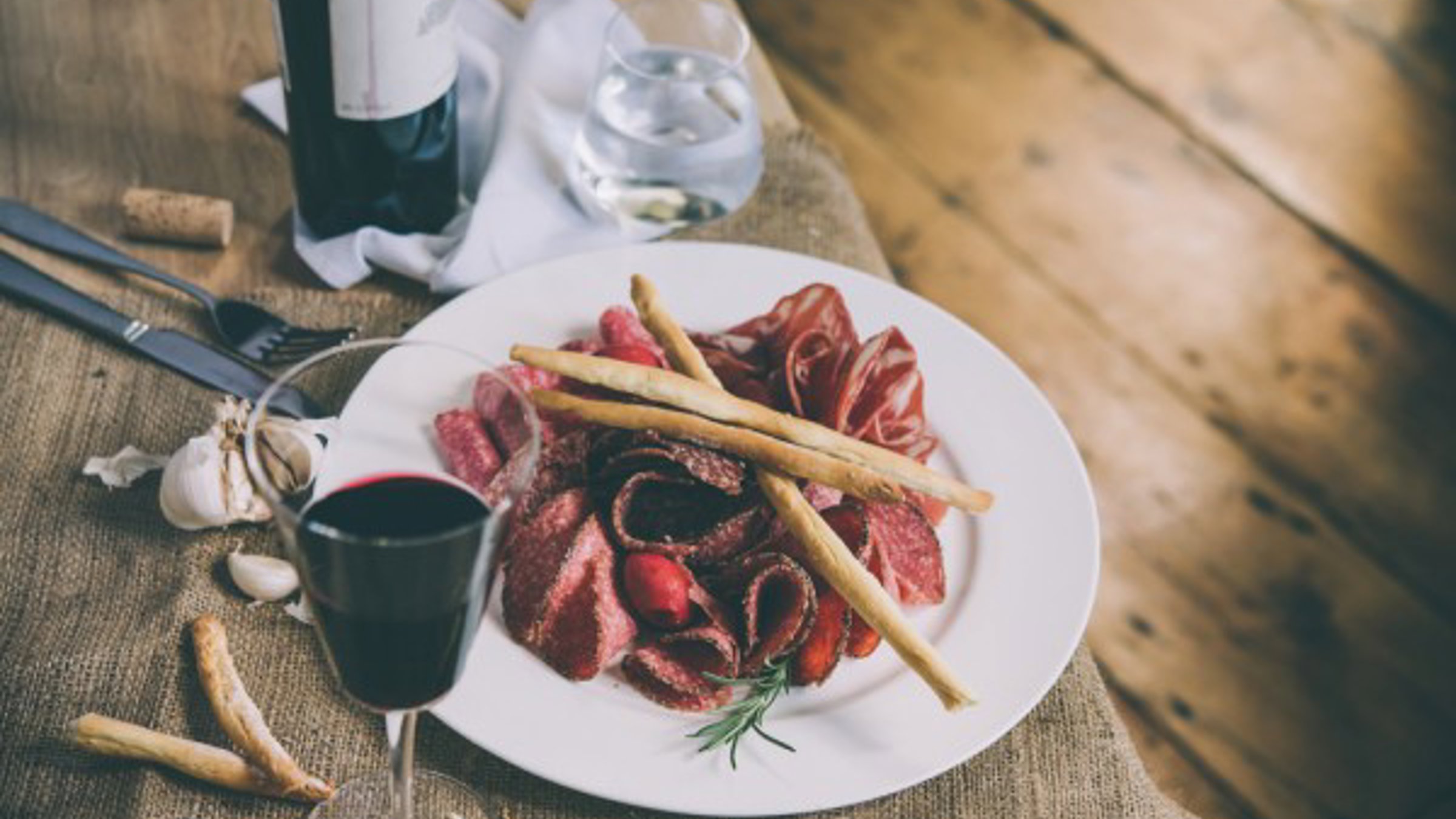 With your appetite well and truly whet, let's take a look at the top 5 tapas bars on the white isle:
5) Destino
If you are staying near San Jose, be sure to visit Destino. Located in the heart of San Jose, just off the main road, head down a small pedestrian path opposite the side of the church. This small tapas bar offers all the tapas favourites plus some excellent twists: Tortilla española, jamon serrano, and catering for vegetarians with bountiful courgette, beets and veggie delicacies.
4) El Chiringuito
Head down the coast and enjoy an afternoon at El Chiringuito. Situated on Playa Es Cavallet, the restaurant promises simple, honest and great tasting food in a warm environment. The food is locally sourced and although not specifically serving tapas, the menu offers a delicious selection of sharing platters such as pimientos de padrón (Spanish peppers and local sea salt), and jamón ibérico bellota de 'guijuelo', (hand cut cured ham), which can be enjoyed at this fantastic beachside setting.
3) Mar A Vila
Venture into Ibiza town for a glimpse of local life on the white island. Here you will find Mar A Vila, well renowned locally for serving high-quality tapas and pinchos (or small snacks). Serving up culinary delights for breakfast, lunch, dinner and takeaway, Mar A Vila has an extensive menu to suit all tastes, any time of the day. They experiment with an international fusion of flavours, which pushes the boundaries of the local cuisine and offers and exciting take on traditions. Delicious treats like peppers filled with goat cheese and caramel, and a myriad of cured meats, can all be washed down with a refreshing glass of Cava Sangria, in stylish modern surroundings and friendly atmosphere.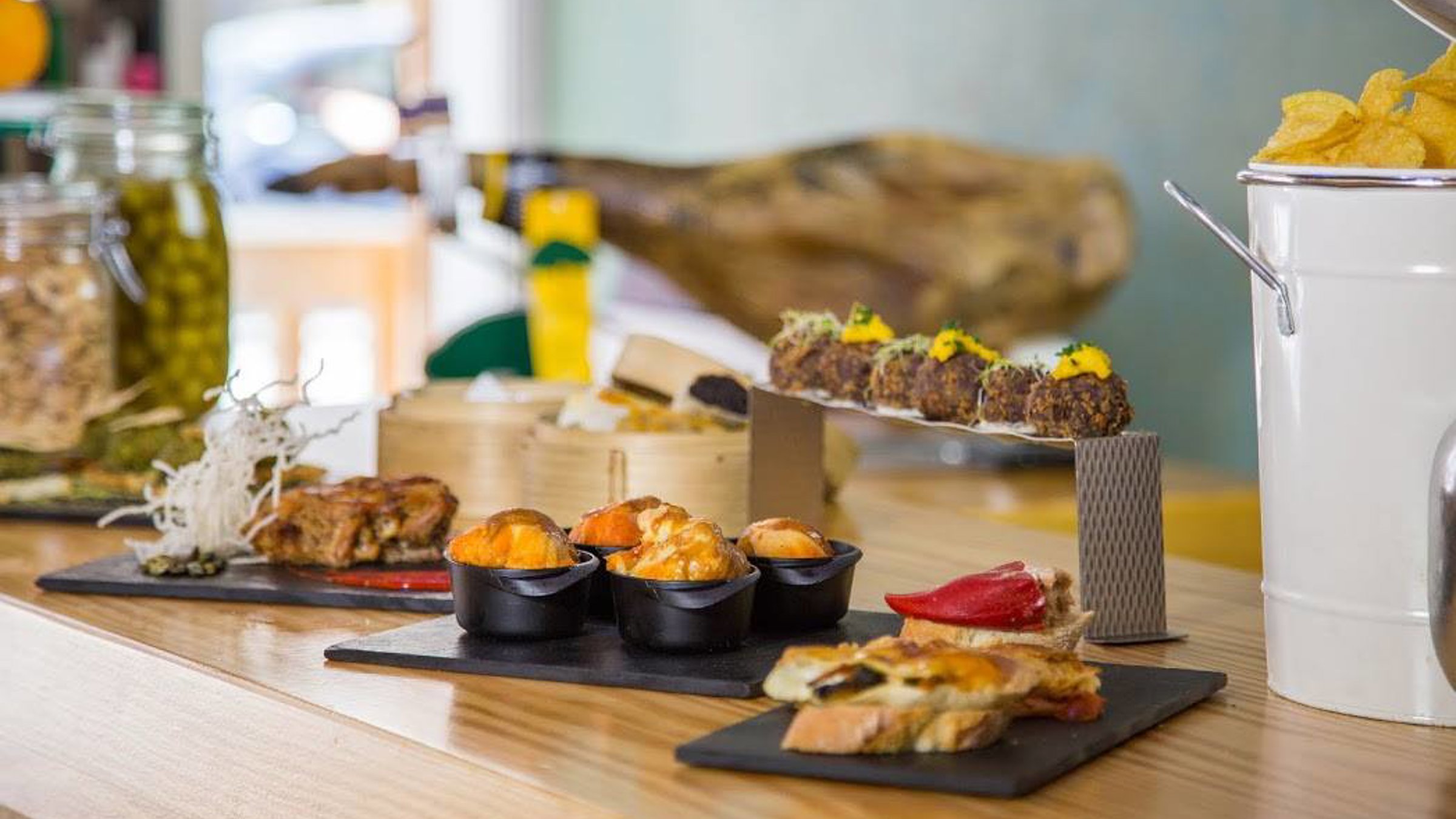 2) La Bodega
La Bodega is a tapas and wine bar offering a casual atmosphere for you to leisurely enjoy drinks and tapas. Honoring the tradition of tapas, La Bodega places emphasis on the highest quality, served with simplicity. A wide selection of small tapas dishes can be shared in the typical Spanish style, socially and informally. Situated on a bustling and charming street, you can enjoy the delights of tapas whilst watching the world go by.
1) Ibiza Surf Lounge
Located in San Antonio Bay, the Ibiza Surf Lounge is a cool outdoors hangout that serves fine Mediterranean tapas food in a relaxing setting. Serving a range of healthy options, including salads and fresh fish, the Ibiza Surf Lounge is the kind of establishment that is earning Ibiza a reputation as a destination for all things wholesome. The welcoming eatery also has a surf machine and offers guests lessons from a qualified instructor.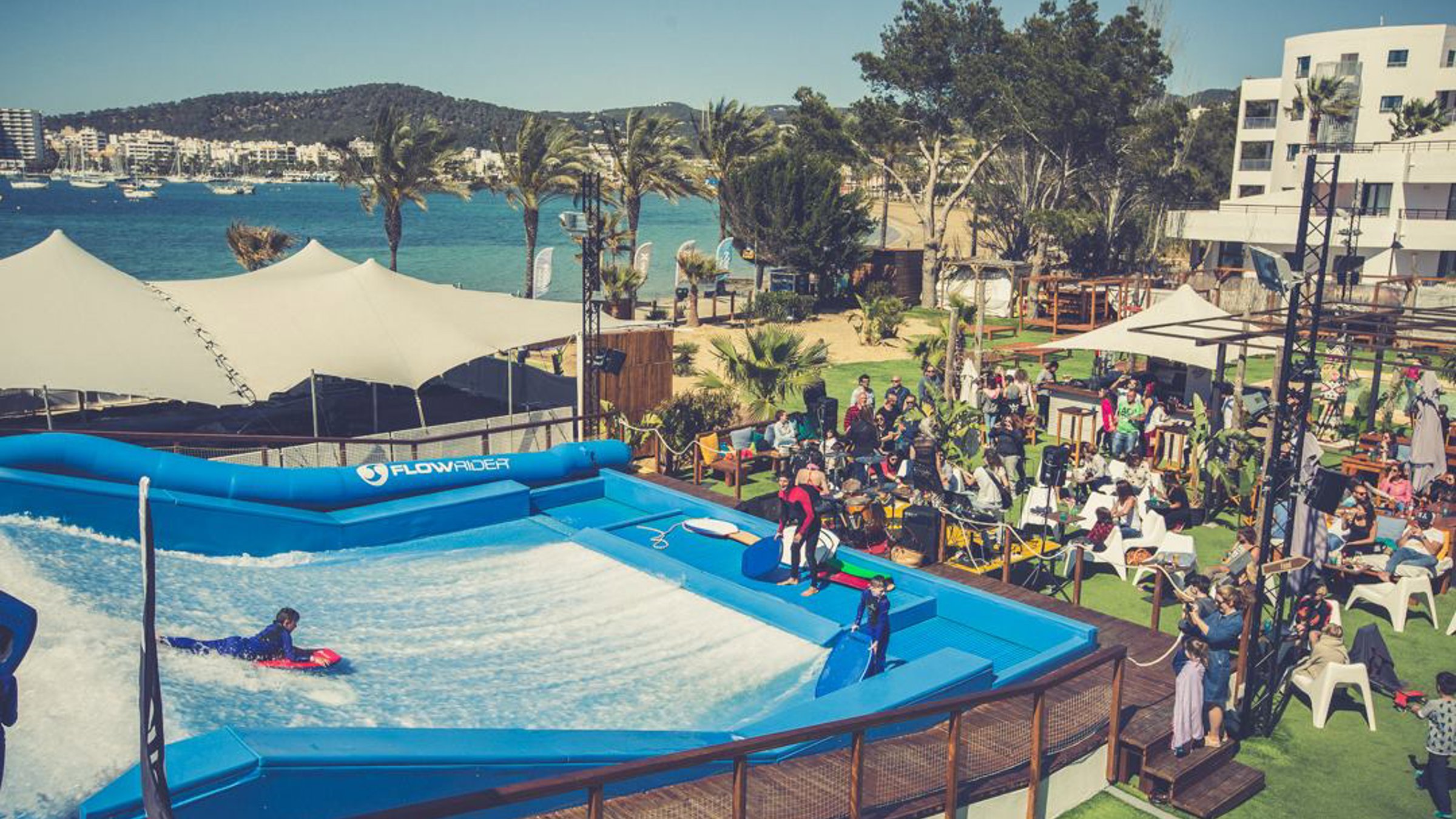 With five delicious tapas restaurants to choose from, which will tempt you to join the Spanish tradition and go 'de tapeo' on your luxury Ibiza holiday in 2016?