Mykonos life-style is a way of being, to embrace on every minute of the day.
---
Fantastic ambience at Interni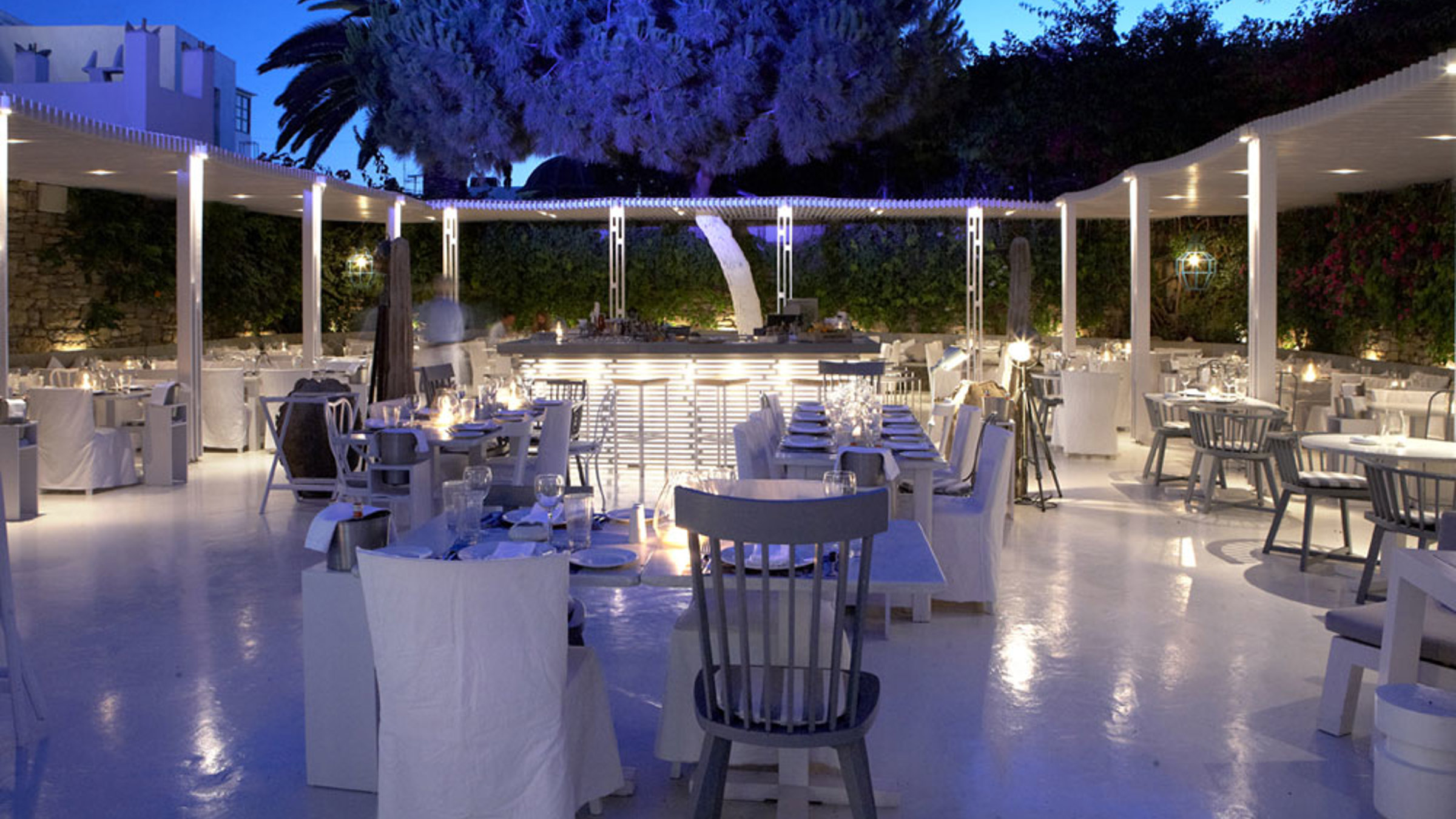 Matoyiannia
In the heart of Mykonos, moving through narrow streets, you will find this inspiring restaurant-club all in one, with a fabulous open outdoor garden. Designed by the renowned designer Paola Navone, with a personal touch of the owner, Philip Varveris, the bright, white interiors, the attentive staff and the exquisite food always grant prime, special time. The delicious cuisine is a cross-line between East and West, added by flavors from around the world. A rich selection of wines from all five continents accomplish the picture.
---
Scorpios, a ritual for night and day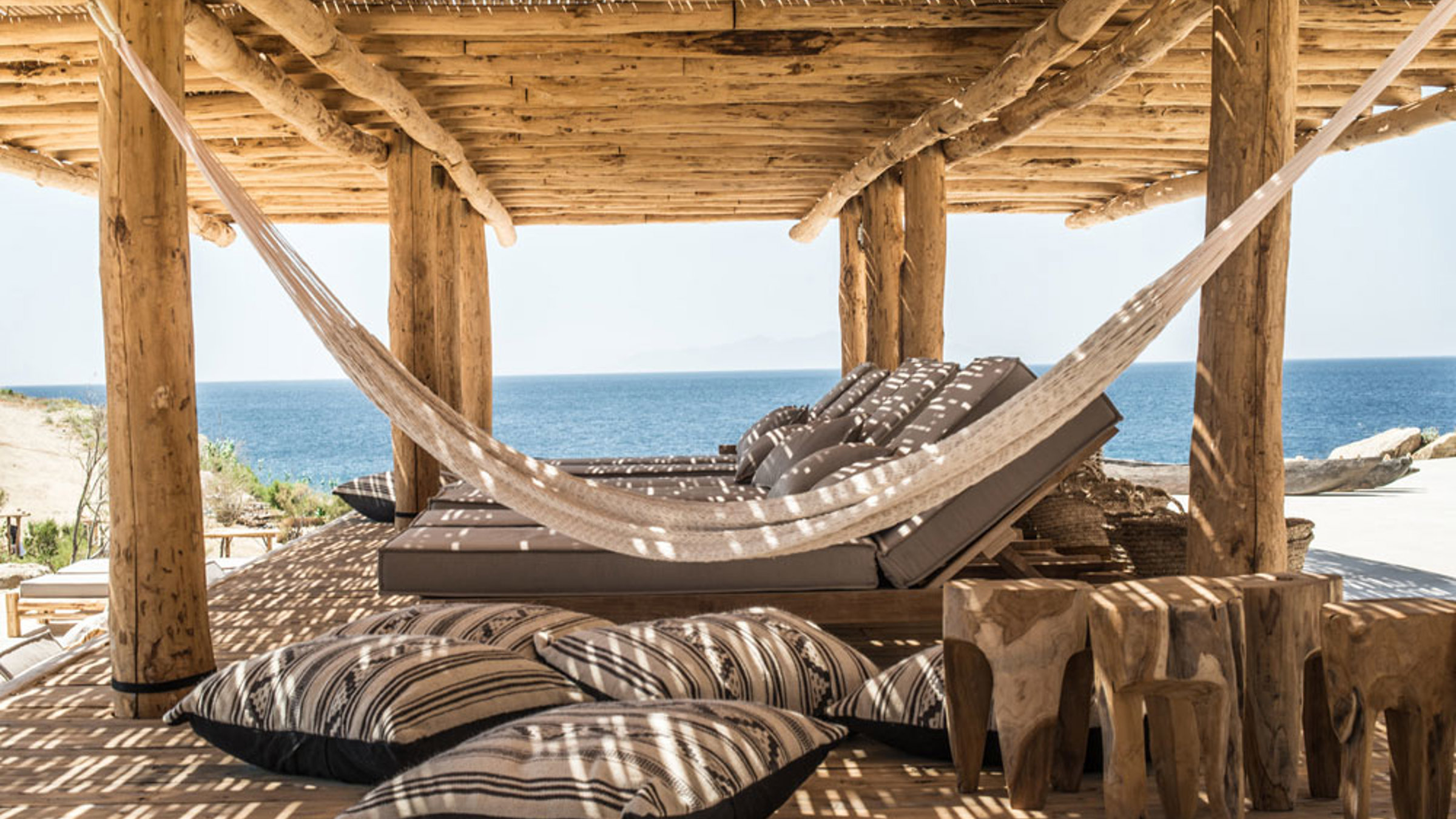 Paraga
Set on a sunny slope, in the Southern part of Mykonos island, Scorpios was once a weatherworn house, nowadays converted into a contemporary agora. The ideal place where to relax under a shady canopy enjoying wonderful meals. Much attention is paid to each detail and the beachfront location ensures an awesome hangout ambience. Perfect for gathering during daytime, idyllic for a cheerful sunset and evening, accompanied by beautiful live music. Exquisite food in the rustic-chic restaurant at the center of the house, which can easily seat 200 people.
---
Buddha Bar, an exciting culinary experience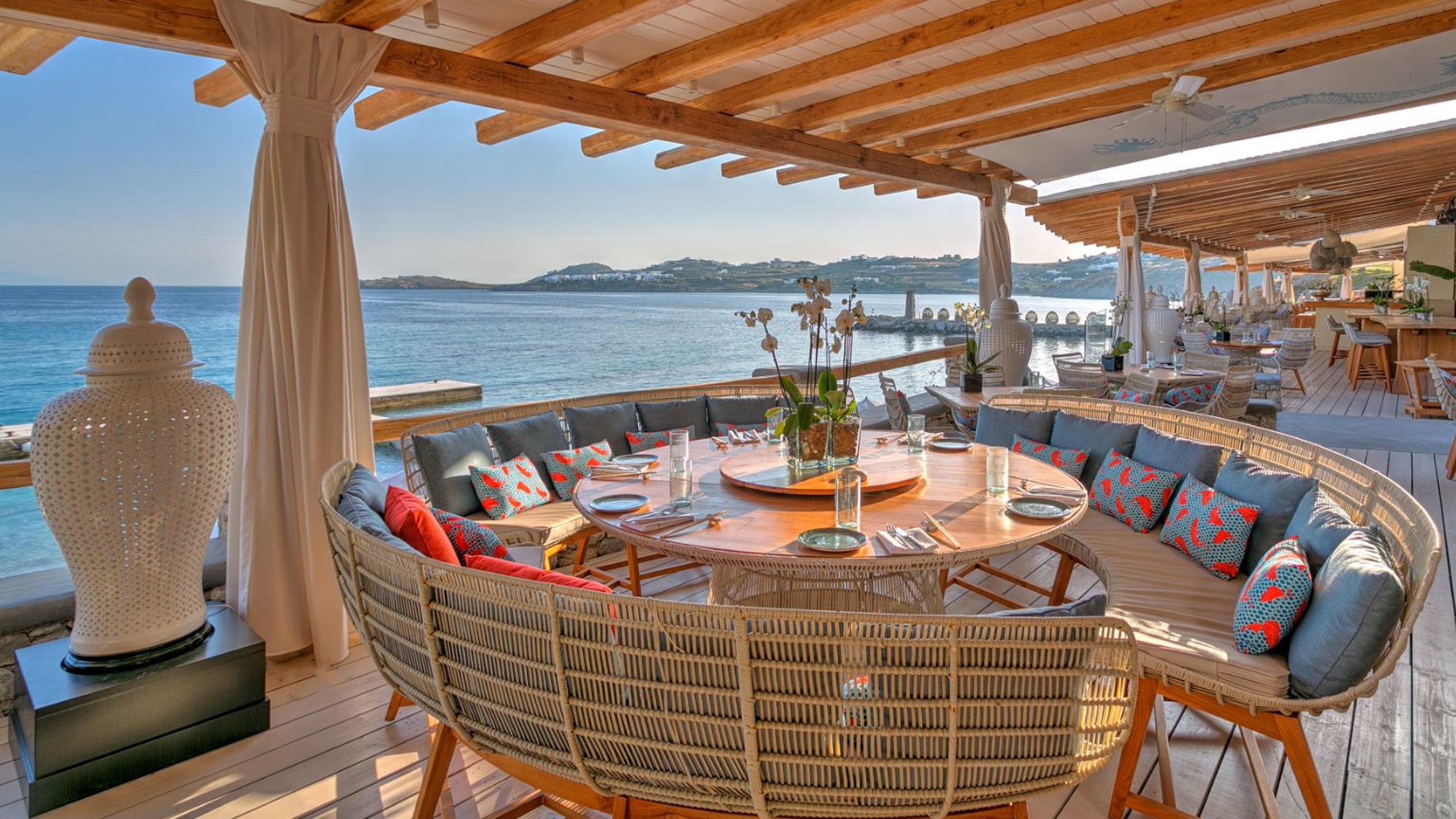 Santa Marina Resort & Villas, Ornos Bay
On a breath-taking beachfront location, the world first Buddha Bar beach can now be enjoyed at the seaside location of Santa Marina Resort & Villas, one of the hot spots in Mykonos. A superior experience combining the legendary signature of a world-renowned reference in the field of gastronomy, with the incomparable views of a nuanced blue-sea. Chill out music, amazing drinks and very good food enveloped in a sensational picture.
---
Caprice and Sea Satin Market, Glamour and romanticism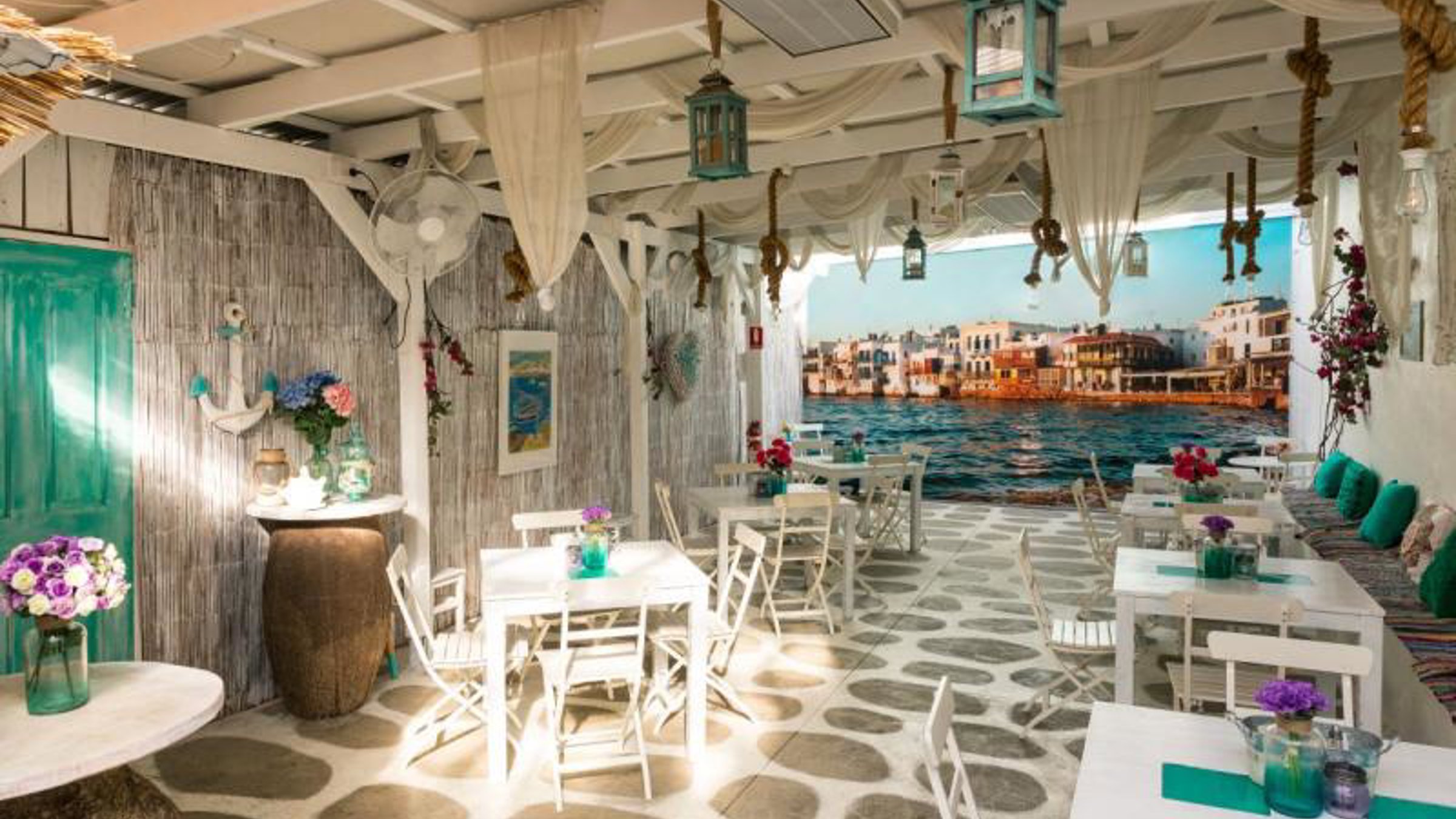 Alefkandra
Set just under the Windmills, Sea Satin Market ensures wonderful views on the Aegean Sea and incredible sunsets. Plentiful fresh seafood and traditional Greek music make of this little gem an authentic greek-gourmet tavern for having great time with waves literally crashing on your windows.
---