With a diverse selection of over fifty coves and beaches on offer, it's little wonder that the coastline of Ibiza inspires envy. From those with accompanying beach bars providing a soundtrack to a sojourn on the sand, to secluded inlets for those seeking simple serenity, there is something to cater to every taste. Here is a small sample of some of our favourites.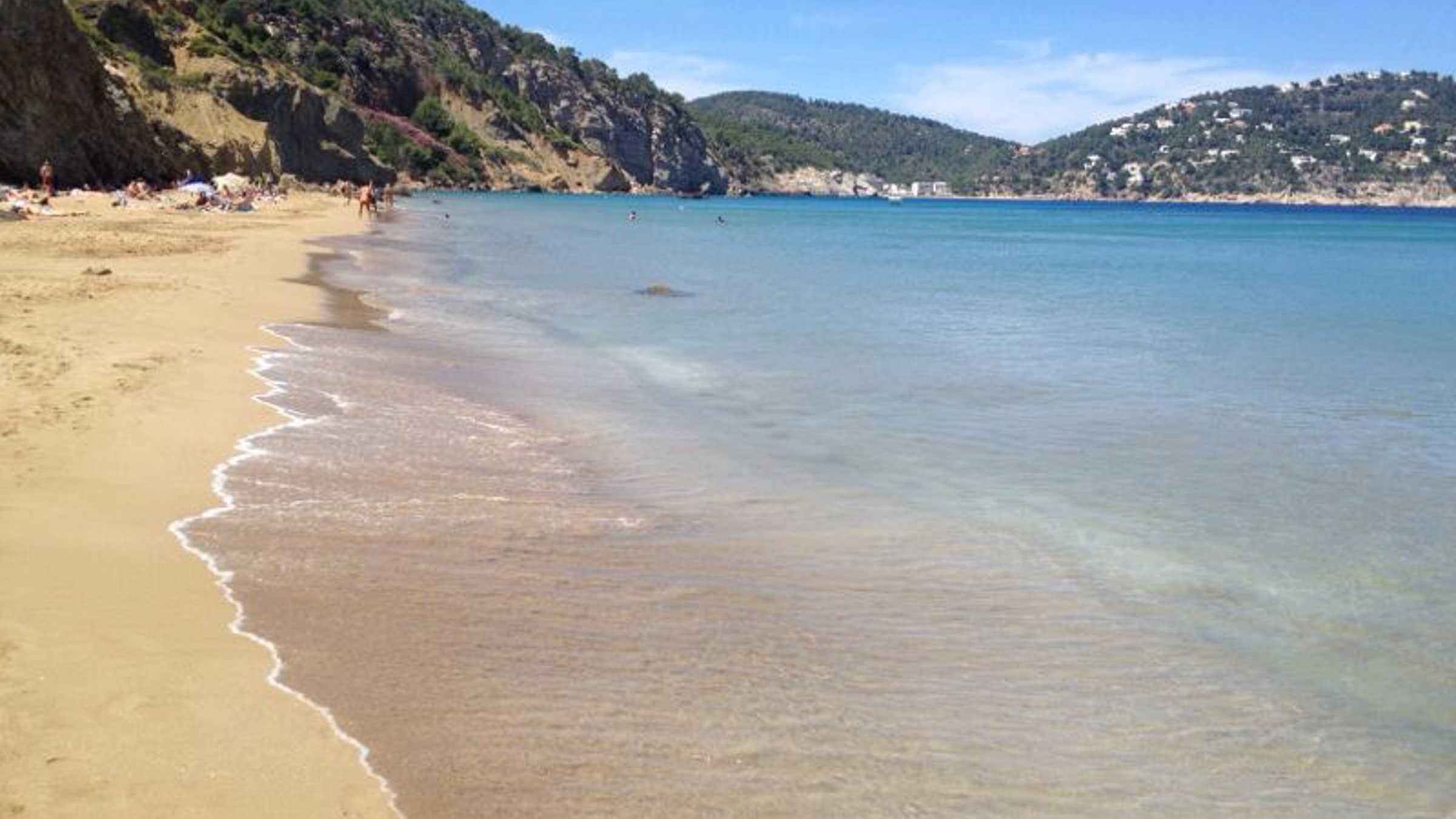 Aquas Blancas
Located in the island's north, Aquas Blancas is renowned for the clarity of its waters and it rarely disappoints. The atmospheric chiringuito at the south end of the beach is renowned for its potent caipirinhas and its South American style sandwiches, enjoyed with spectacular costal views, while the northern end tends to attract the less inhibited and is one of the few recognised nudist spots on the island. This is beach where you can come early and comfortably stay for the day.
Sa Caleta
Flanked by rust red cliffs, a swim at Sa Caleta comes replete with a dramatic backdrop, especially as the sun begins to set. The longstanding Restaurante Sa Caleta serves what must rate as one of the island's favourite paellas and was reputedly the inventor of the famed Café Caleta, a citrus and spice infused brandy spiked coffee, theatrically lit and served at the table. For those with an interest in history, there are the remains of an ancient Phonecian settlement a short stroll away.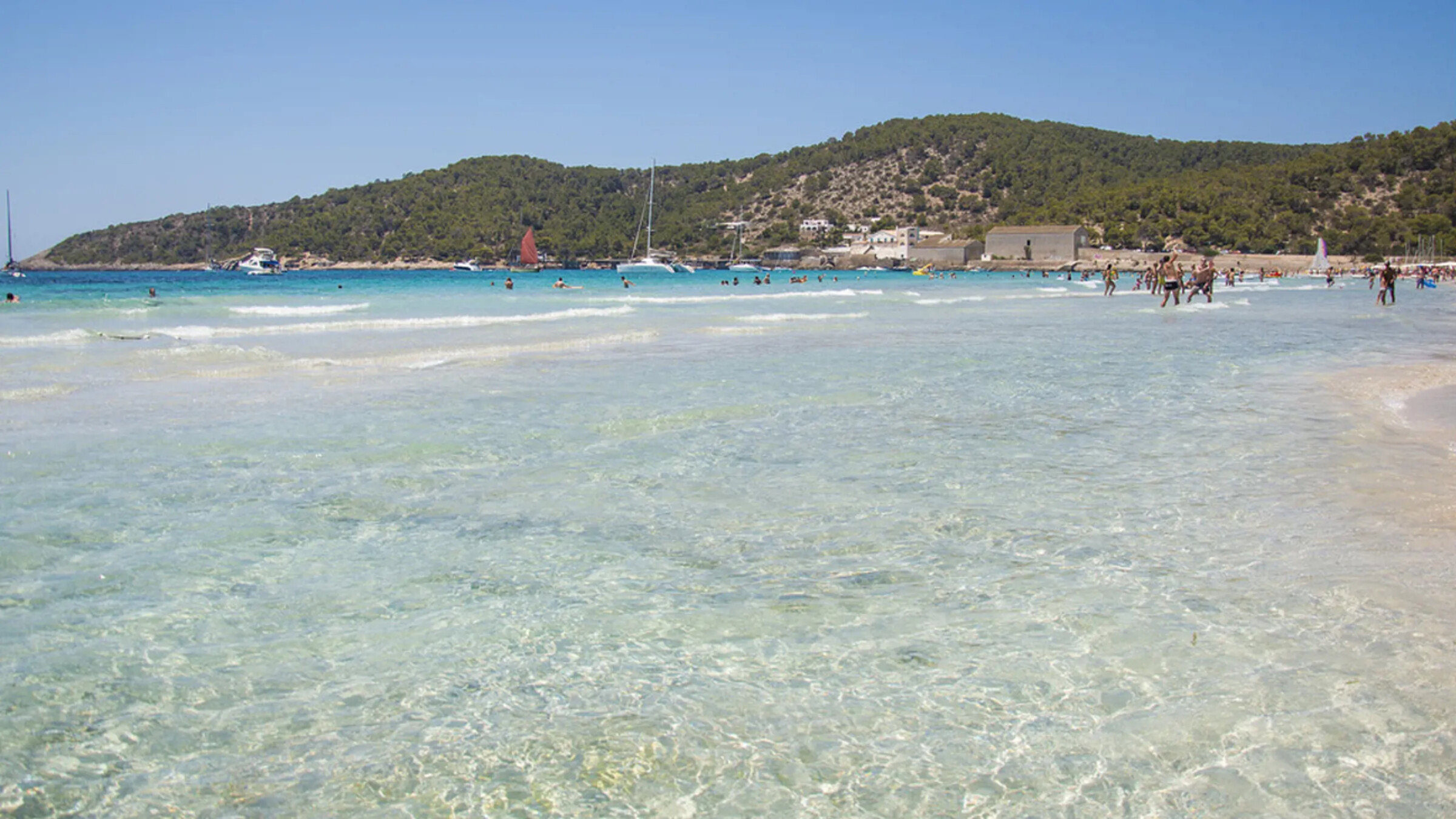 Las Salinas
Given that it is home to two of Ibiza's more popular beach bars, the Jockey Club and Sa Trinxa, it is perhaps unsurprising that Salinas attracts a distinctly internationally crowd with an inclination towards the slightly more hedonistic. The latters long term resident, Jon Sa Trixa has been wowing crowds with his Balearically inclined sets for over two decades and provide a musical taste of the Ibiza of old.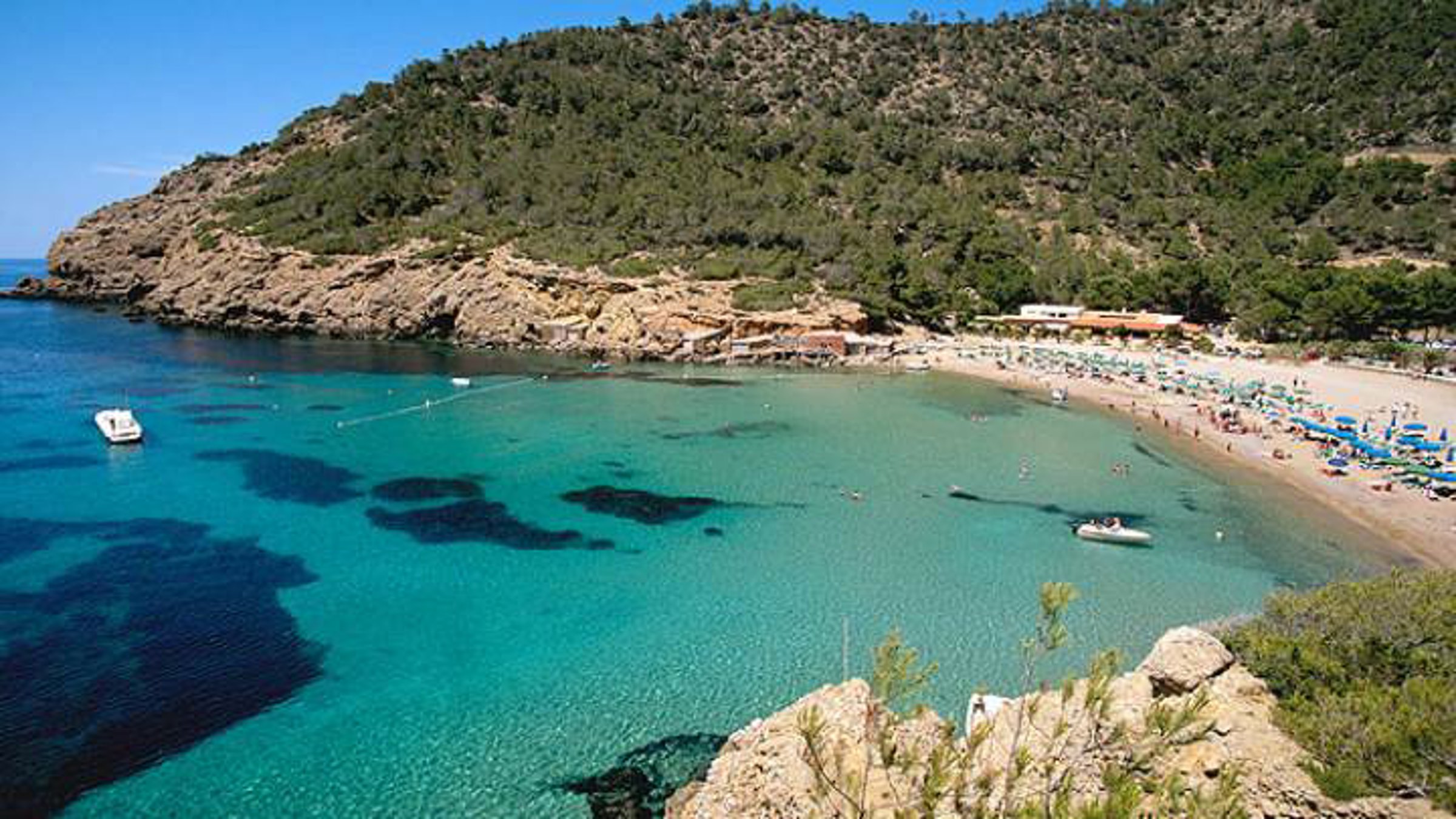 Benirras
Benirras is predominantly renowned for the weekly gathering of drummers who congregate en masse every Sunday to celebrate the setting sun with percussive expression. It is an impressive Ibiza institution that should not be missed. It is also home to Bohemian Boats, a charter company that rents Spanish Llauts, traditional small Spanish fishing vessels that can be taken out with no boating experience – a unique way to further explore some of the North's spectacular coastline.
S'Illot des Rencli
There are a number of quieter coves to be found off this stretch of road, all worthy of exploration. S'Illot is a diminutive secluded stunner that lends itself effortlessly to languid afternoons under the shade of a parasol, interspersed with sessions of snorkelling around the rocks. Book a table under the canopy of pine trees in the adjoining restaurant and enjoy a leisurely lunch before another dip.
Contact Dynamic Lives
A large choice of luxury properties for your ideal holiday, check out our hand picked collection of fully staffed villas in Ibiza and call us on +44 (0)20 3411 3675.