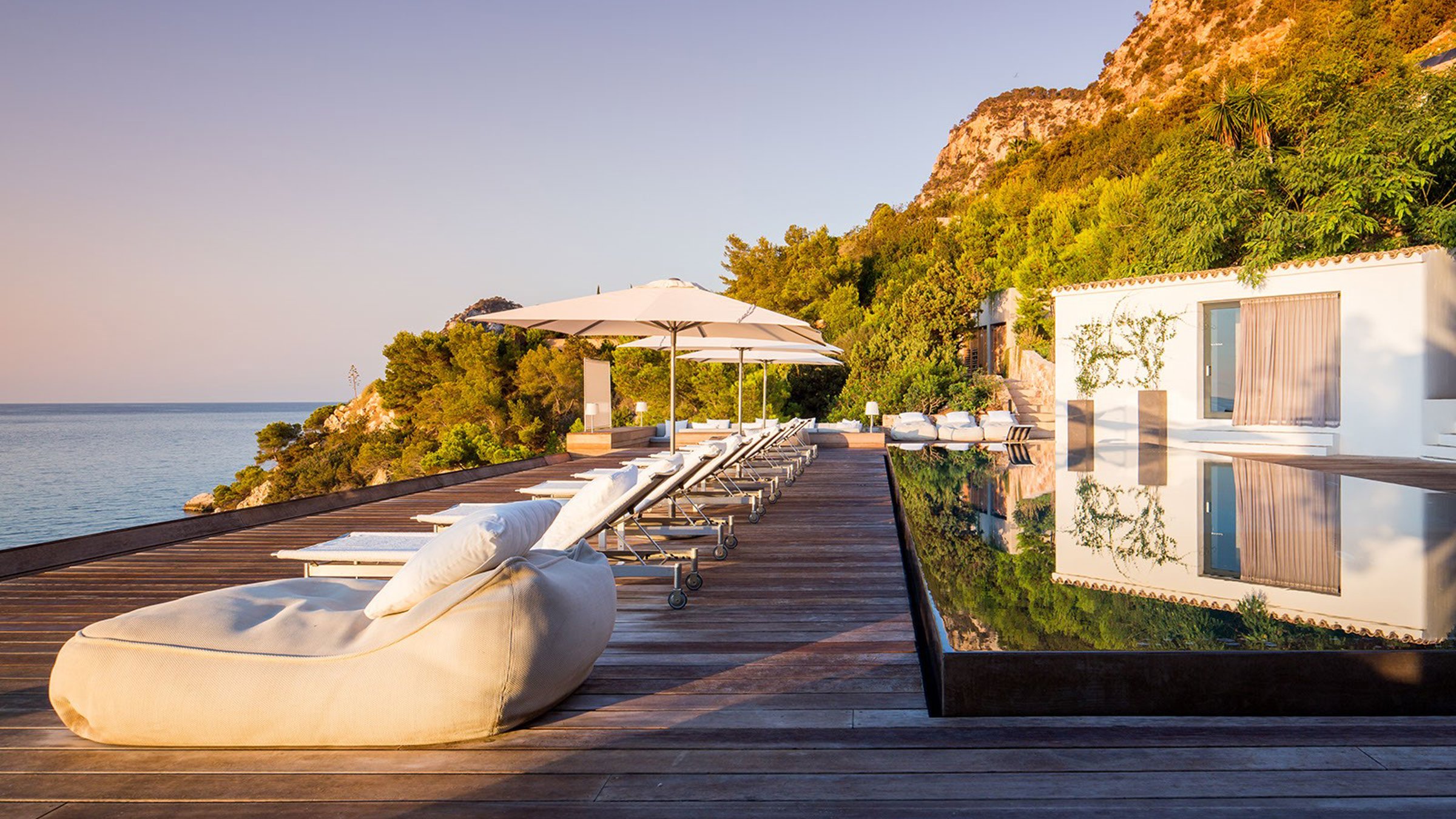 Collections
Luxury Villas in Es Cubells
Enjoy some of the most stunning views of the Mediterranean Sea from a villa in Es Cubells. Located in the southwest of the island of Ibiza, Es Cubells is a tiny, but charming village situated on the edge of a cliff. Its restaurants, which boast stunning sea views from an elevated setting, are excellent examples of traditional Ibizan restaurants. Next to the village is located a strikingly beautiful beach, known as Platja de Cubells (Playa d'Es Cubells).
Luxury Villas in Es Cubells Ibiza
Es Cubells is conveniently located just 5 minutes away from the hustle and bustle of Ibiza Town, and yet, the village boasts an extremely relaxed atmosphere, which makes it a perfect villa rental destination for those, who would like to get the best of both worlds: relax during the day and enjoy the bustling life of Ibiza Town by night.
Dynamic Lives is proud to offer a prestige collection of luxury villas in Es Cubells Ibiza with complementary 5-star concierge services. Select one of the exclusive Es Cubells villas for your next Ibiza holidays.