As well as its intense Mediterranean sunshine, near transparent waters and electric nightlife, Ibiza is fast getting a reputation for something else. Namely, its thriving food scene.
Can Domingo, a restaurant serving deliciously fresh Italian food in a dreamy setting in San Josep, is leading the charge.
Can Domingo is a charismatic restaurant that has won our hearts here at Dynamic Lives; we often recommend the fantastic establishment to the discerning guests that rent our luxury Ibiza villas.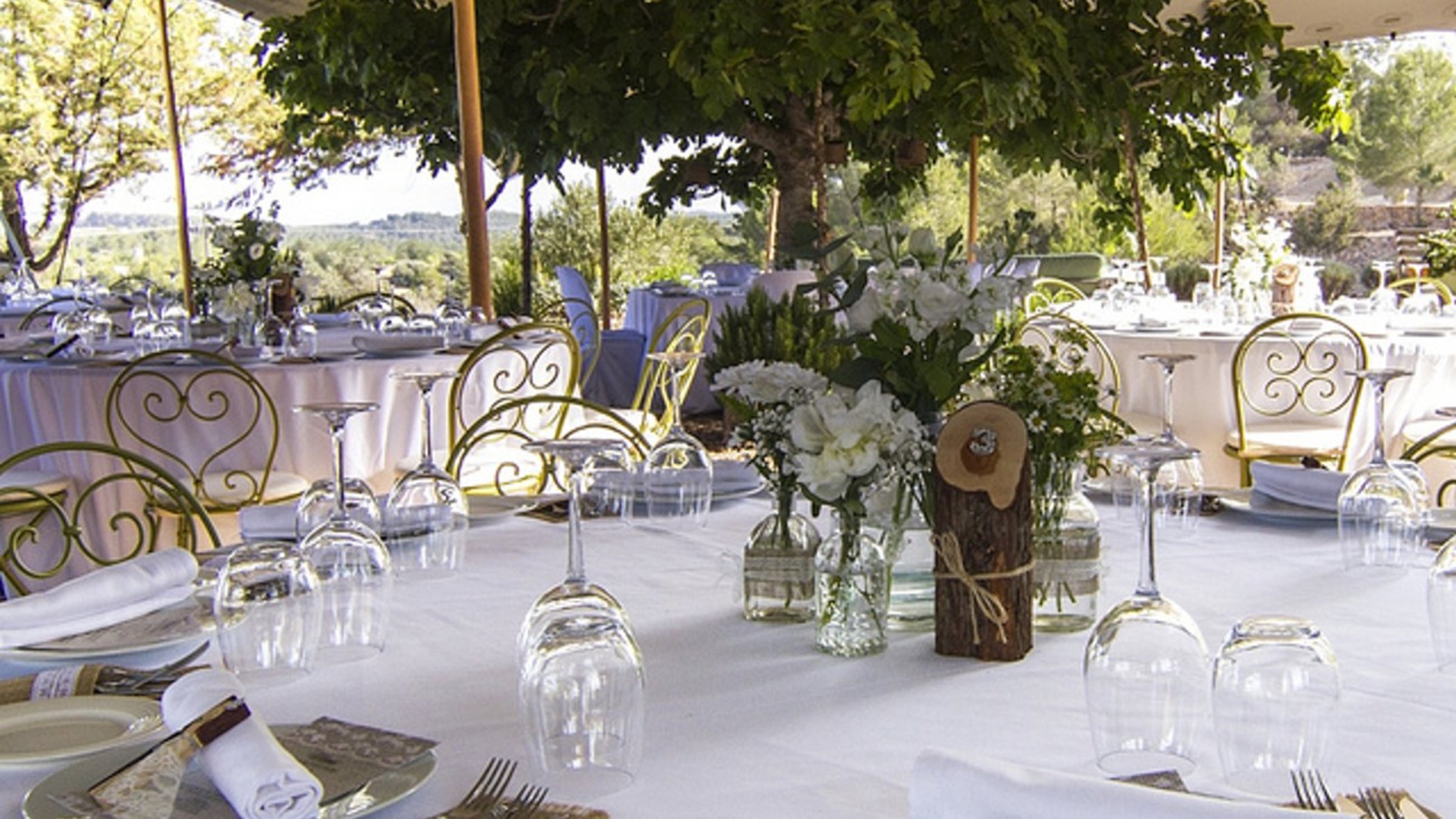 Started by three friends with a deep love for this most beautiful of Balearic islands, the setting for the restaurant is as natural as its ingredients. Diners sit beneath a canopy of olive and fruit trees that reach up into the clear sky as the scent of blossoms drift in with the delicate summer breeze. The peace and tranquility is punctuated only by the songs of the islands birds, setting the tone for the effortlessly relaxing atmosphere of the restaurant. Can Domingo is truly an oasis within a paradise.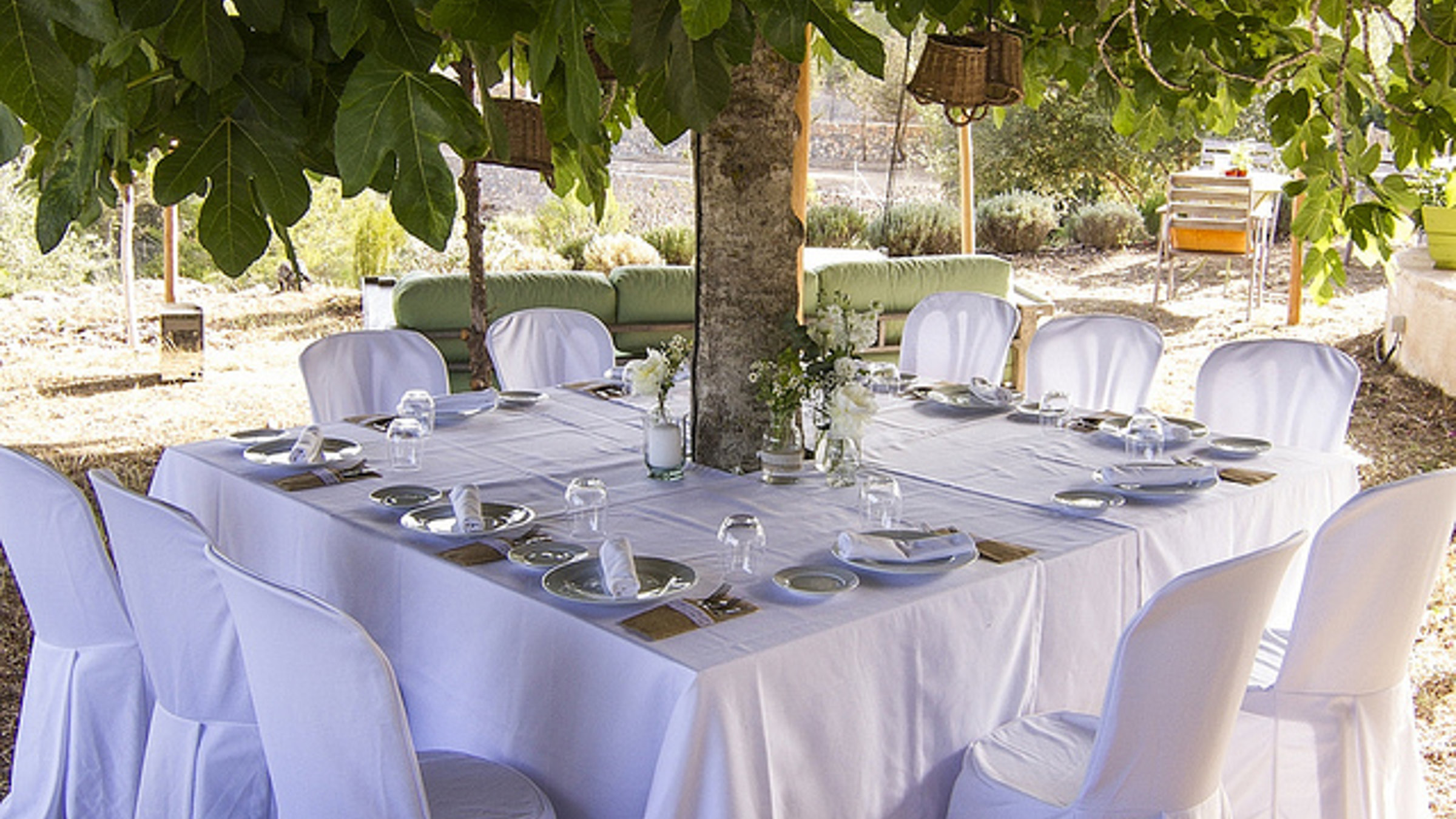 The food itself is more than a match for its picturesque environment. Whilst staying true to the heritage of fine Italian dining, the chef has developed his menu with a fresh modern palate. The result is a contemporary collection of carefully crafted and homemade dishes, from pasta and bread to desserts. The beef fillet with fresh black truffle and home made maccheroncini al ferro with tomato, basil and cacioricotta cheese are particular favourites of local patrons. For those with a sweet tooth, the Tanzania hot chocolate melting cake with milk cream, salty caramel and fiordilatte ice cream has to be tasted to be believed. There is also an ample choice of wine and cheese to keep you happy well into the starry Ibiza night. Almost all of the ingredients are high quality local produce and whatever Ibiza's farmers can't provide, the restaurant simply grows itself in its onsite organic garden.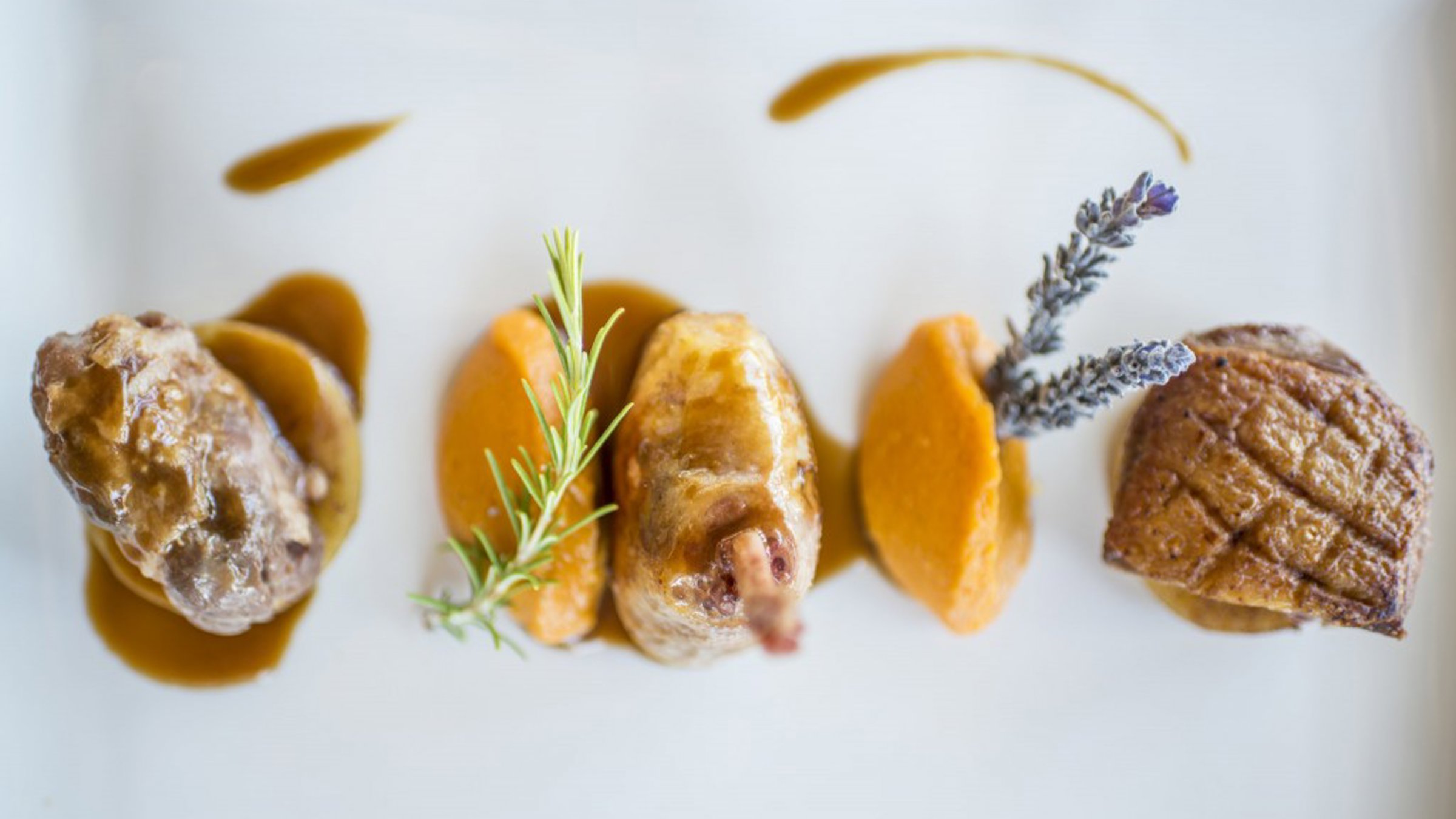 But that's not all. The restaurant has one more surprise up its sleeve. As well as a passion for fantastic food and fine wine, the three founding friends share a passion for jazz music. So every Saturday night from the end of June until the end of September sees a local jazz band set up in the romantic garden setting, gently adding to the atmosphere their bluesy beats. Expect a combination of flamenco, Cuban, Italian, classics and some innovative covers from some of Ibiza's finest musicians.
Just one more ingredient that helps to set the Can Domingo apart and makes it a highlight of any visit to the island.
It is possible that the endearing jazz music offers one of the factors that make this restaurant truly unique. One of the owners of Can Domingo – Alessandro – expands on this idea: 'We have tried not to make a touristic and commercial restaurant, but instead create an oasis of peace in the crowded summer of Ibiza.' Alessandro added that his favourite dish was the 'suckling pig from Segovia, cooked at low temperature, with Potato Puree, sautéed Radicchio and glazed Shallot.' Sounds delicious!