With so many beaches and such a wide variety to choose from on Ibiza, there are enough to visit a new one each day and still have more left over to explore the next time you rent a villa in Ibiza for a week.
Of the 80 beach locations available, here is our choice of seven of the best beaches to enjoy on a weeklong luxury Ibiza holiday.
Cala Vadella
Cala Vadella is a relaxing escape for those seeking peace and tranquillity. Crystal clear water fills the shallow and sheltered bay and laps Cala Vadella's fine white sandy shore. Above hang quaint and colourful fincas interspersed with green, blossoming trees. Little boats dot the horizon while families play happily on the beach.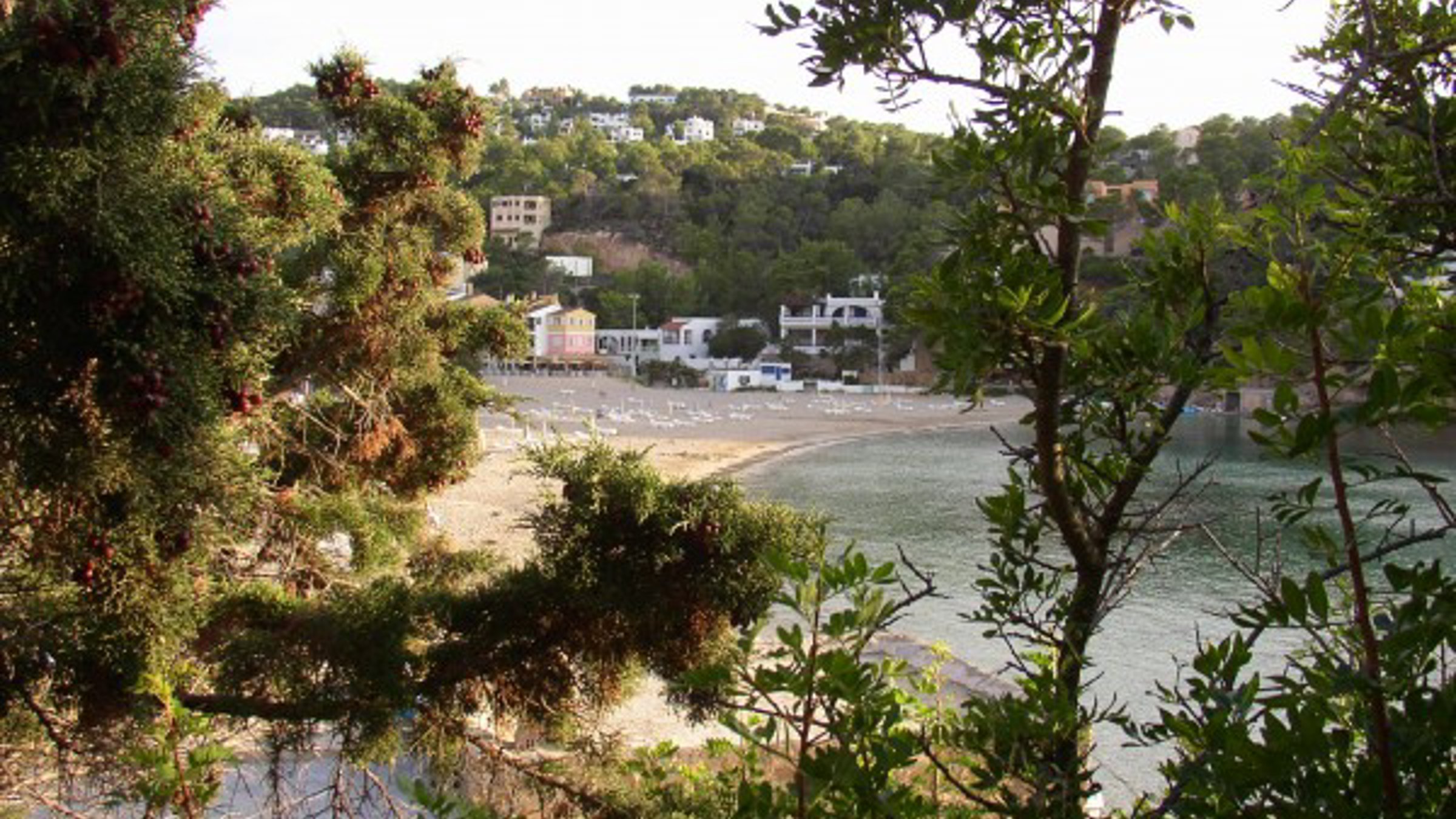 Formentera
Accessible only by boat, the island destination of Formantera naturally boasts some of the most exclusive beaches that Ibiza has to offer. Formantera is also the largest island off the south coast of Ibiza, of which Playa Mitjorn is its longest featured beach. Formed by a series of coves, interspersed with stretches of white sand and fronted by placid seas, the area is as yet unspoilt by civilisation and thus maintains a rugged natural beauty.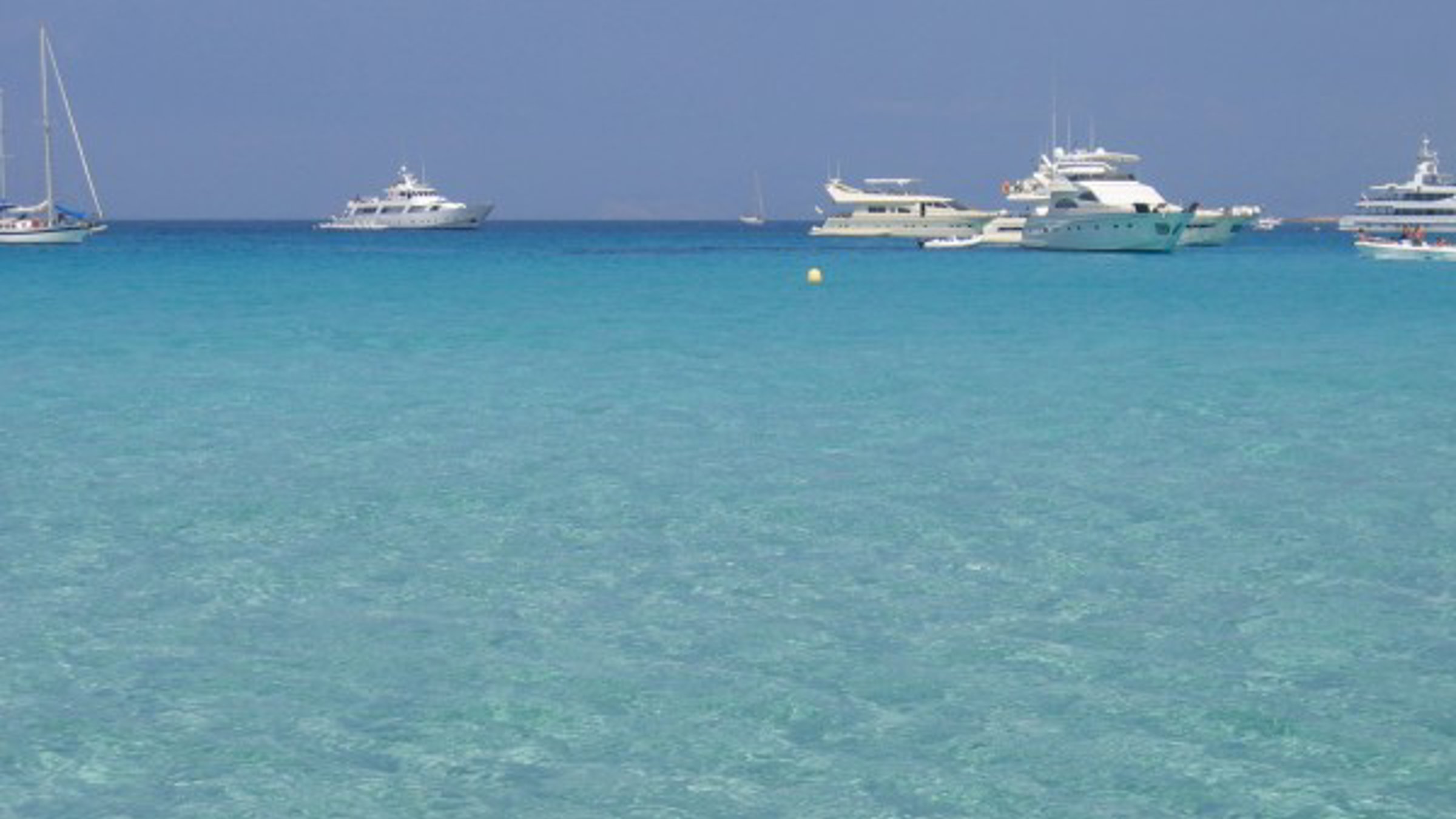 Las Salinas
Las Salinas takes its name from the nearby salt lakes. However the beach couldn't be more different. A mile-long crescent of golden sand welcomes you on the southernmost tip of Ibiza. The beach is bordered by a small pine forest and Playa den Bossa, one of Ibiza's most lively and exciting seaside resorts, providing a perfect venue for families with kids. The beach there is long and wide and there is plenty to keep the children entertained under the supervision of the local lifeguards.
Cala Jondal
Cala Jondal is the place to see and be seen. Just a short trip up the road from the famous resort of Playa den Bossa, Cala Jondal is an altogether different experience. By day an elite group of Ibiza's richest and most famous visitors gather to enjoy unbridled tanning on pristine beaches. By night, they join around the tables for fancy meals and exotic cocktails in some of the island's best Mediterranean restaurants and bars.
Sa Caleta
Sa Caleta offers an entirely different beach experience to anything else that can be found on Ibiza. Access to the beach is possible via a wooden walkway that leads you through charming forests and down among the extraordinary red sandstone cliffs. Although these cliffs provide less comfortable sunbathing, they do however mean less crowds and protection from the Balearic breeze. Their red colour also guarantee perfect tanning conditions and excellent photo opportunities when contrasted to the clear blue sea.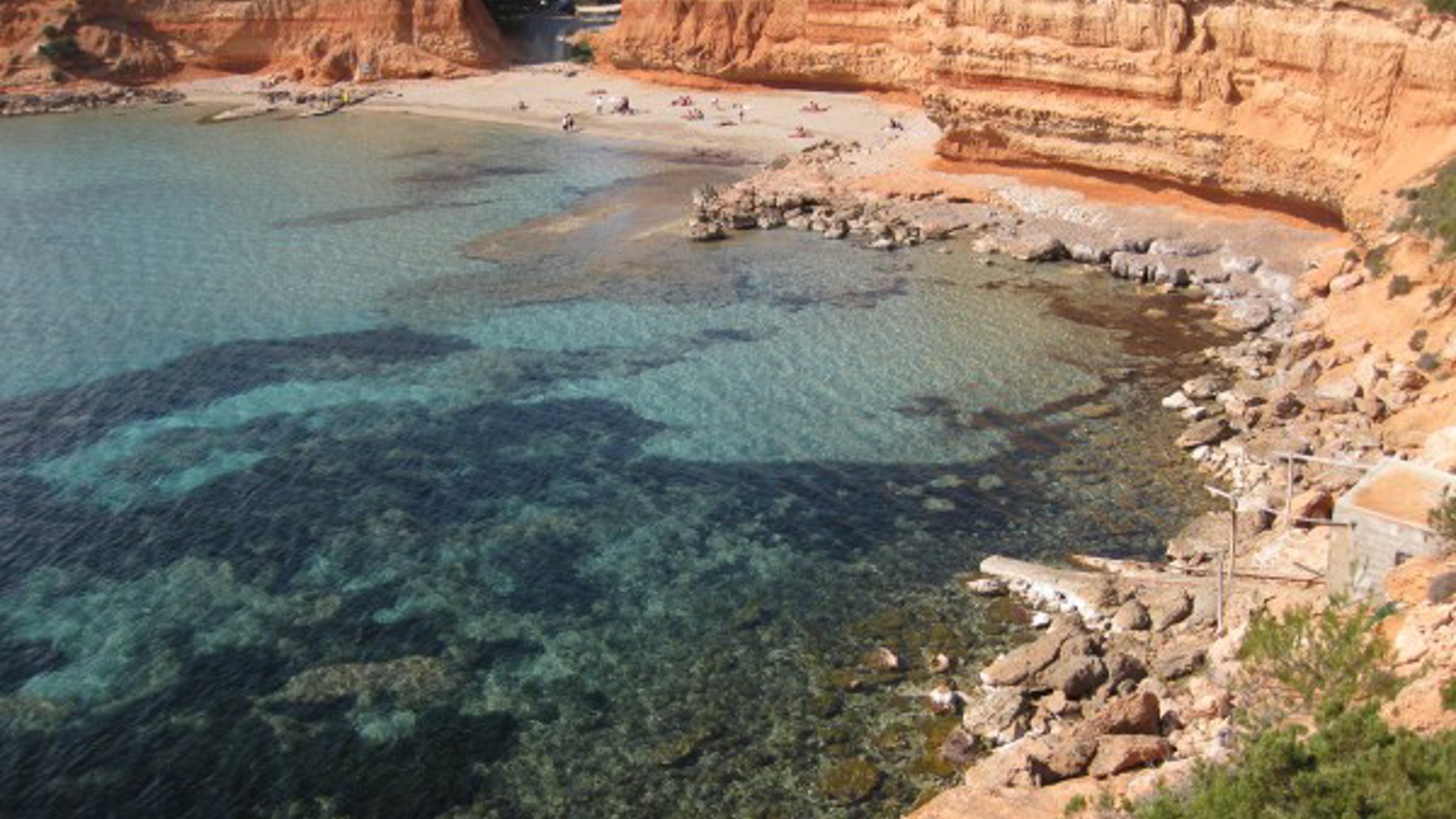 Cala Leña Beach
Cala Leña offers a haven for families with young children. Soft, sloping sand eases you into the shallow waters, ideal for playing among friends and family. You can quite easily spend an entire day at this beach, particularly on a Sunday when the town's market opens to display the finest local produce. Experience shopping here before joining the scores of Spanish families enjoying a barbecue lunch on the beach followed of course by a swim in the azure blue seas.
Cala Nova
Cala Nova is one of Ibiza's most naturally beautiful beaches and yet remains one of the lesser-known seaside resorts. Beautiful pine trees surround Cala Nova's magnificent arching bay. The glittering golden sands cast a dramatic sight alongside the endless blue sea. For children, Cala Nova is one big playground. Under the watchful eye of the beach's lifeguards, they can play among the beach's sporadic pools of water and swim among the area's rich marine life.