Synonymous with parties, adventures and year round weather, Ibiza is also a fantastic location for that special day.
The vast range of services that are catered specifically for luxury weddings and ceremonies supply any couple with a lifelong memory.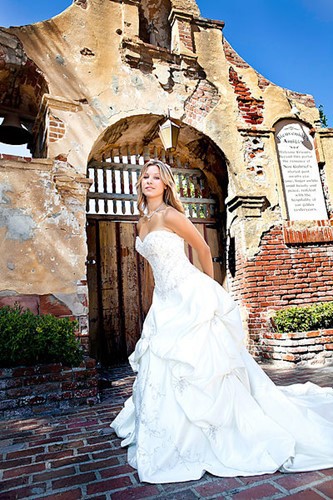 Marriage Legalities
It is important to understand the legalities of getting married in Ibiza before booking in your event. Although it is relatively straight forward, there are some requirements for both hetero and same sex couples. To legally marry in Ibiza, the bride or groom is required to be a follower of the catholic faith or a resident. If neither party meets this requirement, then they will need to conduct a separate home country civil ceremony.
If as a couple you decide to have a legally binding ceremony, then you will need to contact the priest where you are resident of. They will liaise with the local catholic priest and relevant authorities. Please note that this doesn't apply to marriage celebrants.
The next step is to book in for a required course called the 'Preparation for Marriage'. All couples that are looking for a legally binding marriage on the island, will need to attend, and complete the relevant documentation for a marriage licence.
Civil Ceremony
If you do not meet the requirements for a legally binding marriage (not a resident or catholic), then you will be able to have a straight wedding ceremony in Ibiza upon completion of your civil ceremony in your home country.  Many couples choose this option as it also allows them to decide on whether to have the marriage ceremony on the beach or a religious venue (not catholic). The Anglican Church and a number of other protestant churches are located on the island. For information please visit www.ibizachurch.com
Considerably popular, the location wedding can provide the couple with the flexibility choose their vows and master of ceremony. Please note that the government does require one form of identification if you are holding such an event. This comes in the form of the civil marriage certificate.
Same Sex Couples
Same sex couples are provided with the same marriage rights under new legislation passed by the Spanish parliament. The process is similar to other weddings however the ceremony may not be conducted in a church.
Renewing Vows
For couples that wish to renew their marriage vows, there are catholic and non-catholic options on the island. It is recommended that you contact the local authorities in Ibiza for further details.

Venues
Ibiza is truly one of the most sought after locations in the world. There are a wide array of venues that can cater for your specific needs and requirements.  Some of the finest luxury wedding options available include the Amante and Sa Punta.
Amante
Located on the beach, this venue is a perfect location for couples and their attendees with a selection of some of the finest local and international cuisine. Their menus include lobster, Catalonian chicken, foie gras and truffles to name just a few.
Sa Punta
Able to accommodate for 200 people, the setting for this venue is magnificent with a backdrop looking out over the Mediterranean. Once again the fine dining options would tantalise all taste buds. The venue is open from March to October.
Accommodation
Dynamic Lives has a number of villa options to compliment your luxury wedding. Depending on the size of your attending party, we can offer intimate accommodation right up to 16 bedroom villas.
Located in the hills near Es Cubells, just minutes' drive from the finest beaches and sea food restaurants on Ibiza, Villa Can Jordi is a contemporary luxury property built with plenty of character. This 6 bedroom, 5 bathroom villa offers first class living facilities with views over rural Ibiza and the Mediterranean in the distance. The spacious sunbathing terrace and outdoor dining area have countryside views across the infinity edged swimming pool (11 x 4).
Recently couple Olly and Rachel hired out the Can Jordi for their wedding ceremony. Extremely happy with their special day, they chose the villa for its idealic location. To find out more about their wedding and its planning visit the following link – http://www.boho-weddings.com/2013/04/19/ibiza-villa-wedding/

The villa's main house has six bedrooms (including the master room) and two separate living rooms, a dining room for up to 24 people and a large kitchen with utility room. There are also three independent guest houses on the grounds with one, two and three bedrooms each.
Set on a quiet and peaceful hilltop in the south of the island, this luxury villa is just 4km from Ibiza town. The villa has everything you would expect of luxury accommodation, sleeping up to 14 adults, with panoramic sea views, a chlorine free salt water private pool, satellite TV and much more.
The Villa Acai is an intimate 4 bedroom villa that has superb sea views and sunsets which can be enjoyed from every room in the house. The accommodation comes with a spacious pool deck.