Ibiza is ripe with luxury wellness treatments for the discerning clientele that both live and visit the island regularly.
The well healed and jet setters come to expect the latest technology and health offerings to be available on the famous island that mixes luxury, hedonism, and holisitcs into one. We sat down with one of the best wellness and beauty technicians on the island to find out exactly what that entails. Anika Hölting from Ibiza-Balance.com, a top rated entrepreneur and expert who caters to the bodies and minds of those leading "dynamic lives", discusses what it's like to be involved in beauty, wellness, and health on one of the most progressive islands in the world.
How long have you been in Ibiza? And what brought you there?
After years working as a physiotherapist and wellbeing expert in hotels, spas and cruise liners, and further years spending travelling and studying in different countries, I was looking for a place that would combine a healthy lifestyle and the sunshine of the south. I fell in love with the island, the people and its energy and came to Ibiza in 2003.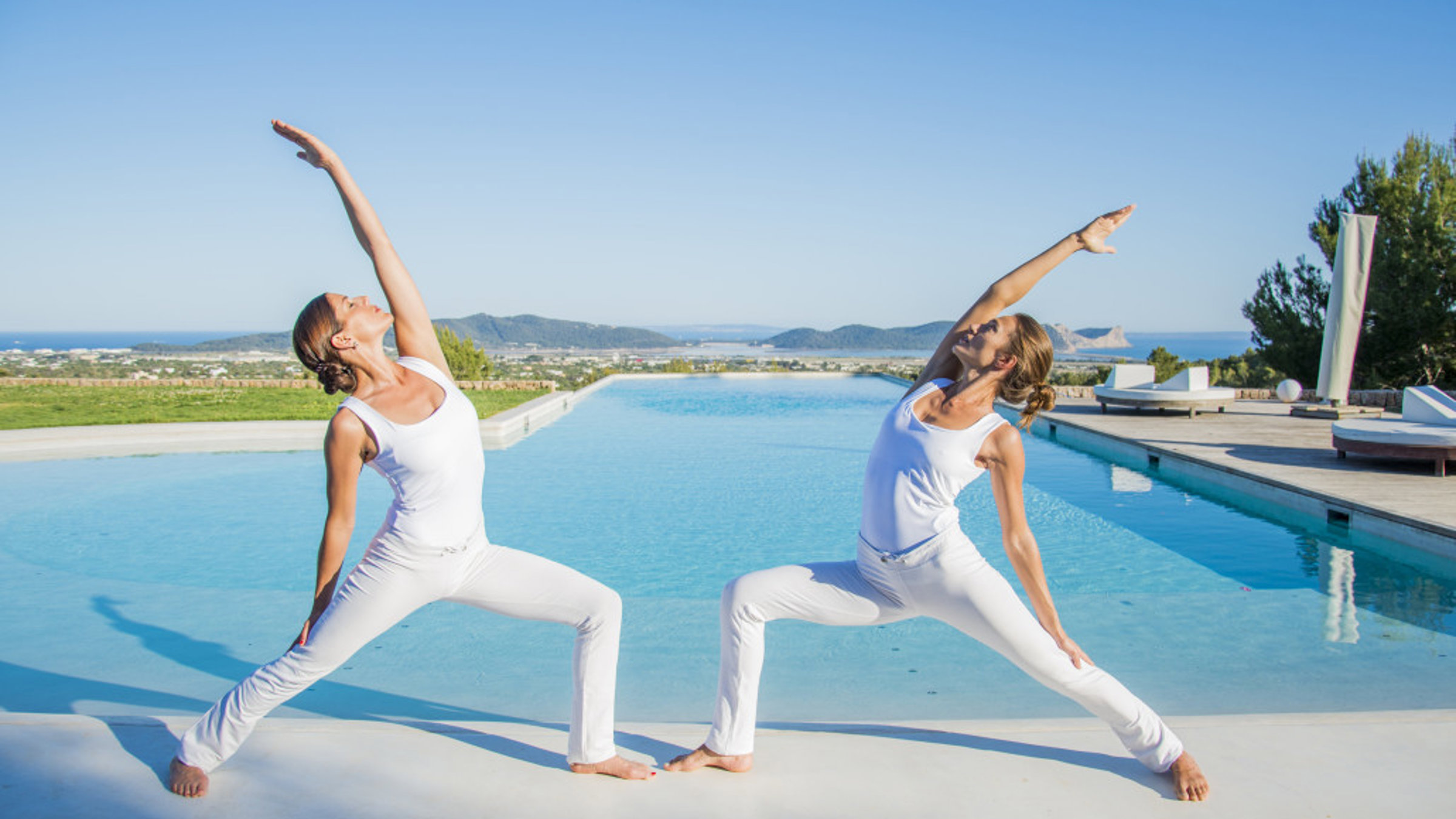 Why do you think Ibiza is such a draw for health and wellness?
Ibiza is becoming a heaven for international jet-setters who lead fast-paced lives, travel all around the globe and work hard, seven days a week, for the majority of the year. And of course, that's because the island is the ultimate place to let off steam, to eat well and to party, but it's also because it's now considered the perfect destination for rest, relaxation, and kickstarting a fitness regime. So whether you're looking for a week of complete and utter blissed-out indulgence, or you're looking to detox, iron out niggling body issues or start on the path to fitness, the island is the place to do it, and the team at Ibiza Balance are the people you need to call to help make it happen.
How do you stay on the cutting edge of treatments?
Much of my training took place in Europe and Asia.  I'm constantly on the lookout for the most up-to-date developments and frequently attending seminars and workshops to further my knowledge of medical and lifestyle treatments. My current focus is in the areas of osteopathy, yoga and medical spa treatments.
Do you experience very high expectations from visitors to the villas for villa packages?
Yes of course,  clients renting a villa in Ibiza and spending their most important time of the year, holiday with family and friends, want to make sure, that all is perfectly arranged and taken care of.
Ibiza Balance brings their entire professional spa set-up directly to the home or villa, creating customised day packages and wellness retreats designed with you in mind.
A variety of packages are available, or the team can design a bespoke experience to suit you. You can opt to have the spa set up anywhere you like – by the pool, in a tranquil bedroom, in a chillout hut, on the deck of your boat, and the team can work with groups or single people at a time – and Ibiza Balance brings everything needed with them, from beautiful towels, relaxing oils and beauty products, massage tables and music, setting up, cleaning up and packing up before and after the experience. The only limit is your imagination, and all you have to do is enjoy…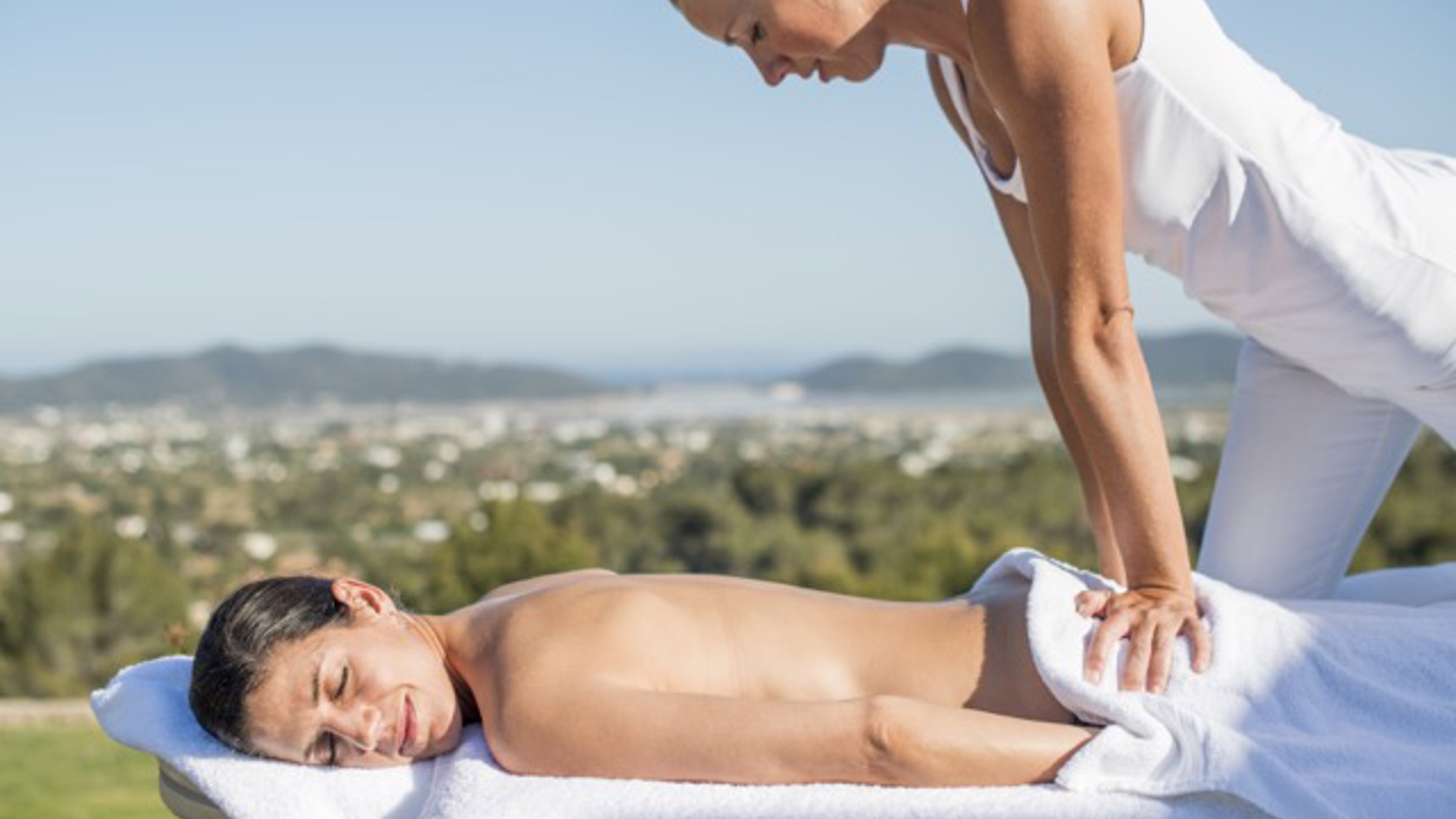 What treatments are you excited about?
I highly recommended is the Ibiza Balance signature massage, which combines eastern and western techniques adapted to your needs.
What are some common concerns or questions you get from clients?
Most bookings, especially for villas, are massages for group of friends and family or couples, at sunset or morning times who want to enjoy the villa and just relax. To be time-efficient our Spa concierge organises several therapists who work parallel for groups.
What are the most popular treatments?
'Villa Welcome Package' – a simple massage for yourself and villa guests on arrival to help ease you into your Ibiza holiday
Does the Vitamin Drip really cure an Ibiza Hangover?
Vitamindrip® Intravenous Micronutrient Therapy is a treatment that enriches your body with vitamins, minerals, amino acids and antioxidants; before, during and after all of life's draining activities.
With IV Vitamindrip® the nutrients enter your bloodstream directly and immediately help the body begin healing itself. Your cells receive a much higher concentration of nutrients when delivered directly via intravenous therapy, thus allowing your body to better absorb and utilize these nutrients and feel empowered again.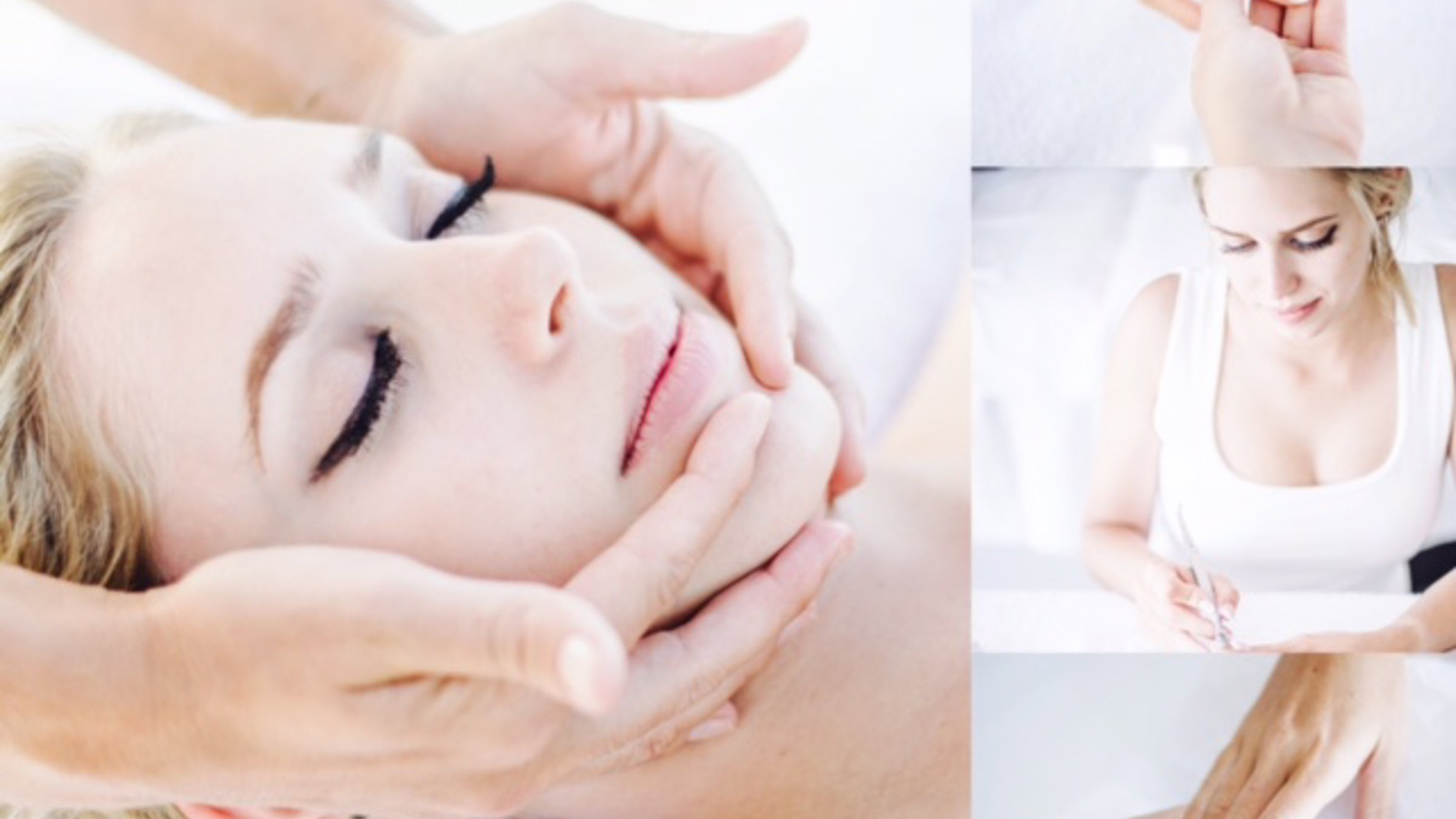 What trends in wellness will we see in 2016?
Medical Wellbeing is the next level of health and beauty. HydraFacial®, a revolutionary, non-invasive skin technology hailing from Los Angeles that delivers instant results.
MedSpa Ibiza in the heart of Botafoch offers HydraFacial® treatments to men and women of all ages, skin colours and types. Only available in-spa, due to the nature of the high tech machine used by a trained therapist during your treatment, HydraFacial® – the current 'it facial' with the Hollywood A-list – targets fine lines and wrinkles, elasticity and firmness, skin tone and vibrancy, texture, hyperpigmentation, congested skin, enlarged pores and advanced signs of ageing.
Can you tell us any fun stories about your experiences or any wild requests from clients?
The Ibiza Balance Team caters to extraordinary requests from clients but everything is possible, such as Yoga morning sessions on a yard infront of Formentera. As well we receive a lot of requests from groups, renting Ibiza villas with pools, who want to create relaxing moments for their friends and book wellbeing days with yoga and massage at the pool, followed by IV Therapy by our medical doctor, to get recharged for the day after the party. Private drivers bring clients to our permantent location at MED SPA Ibiza to get time-efficient treatments such as HydraFacial®, Vitamindrip®, follwed by an energising massage.
Can you tell us a little about the private retreats?
Ibiza Balance clients enjoy their very own wellness retreat with our spa services by our highly skilled Ibiza Balance health experts, providing a full range of bodywork, massage and beauty treatments during their very own private retreat. We develop a personalised plan from personal training and yoga exercises to medical services and detox programs.
Our aim is your complete relaxation and the feeling of pure bliss!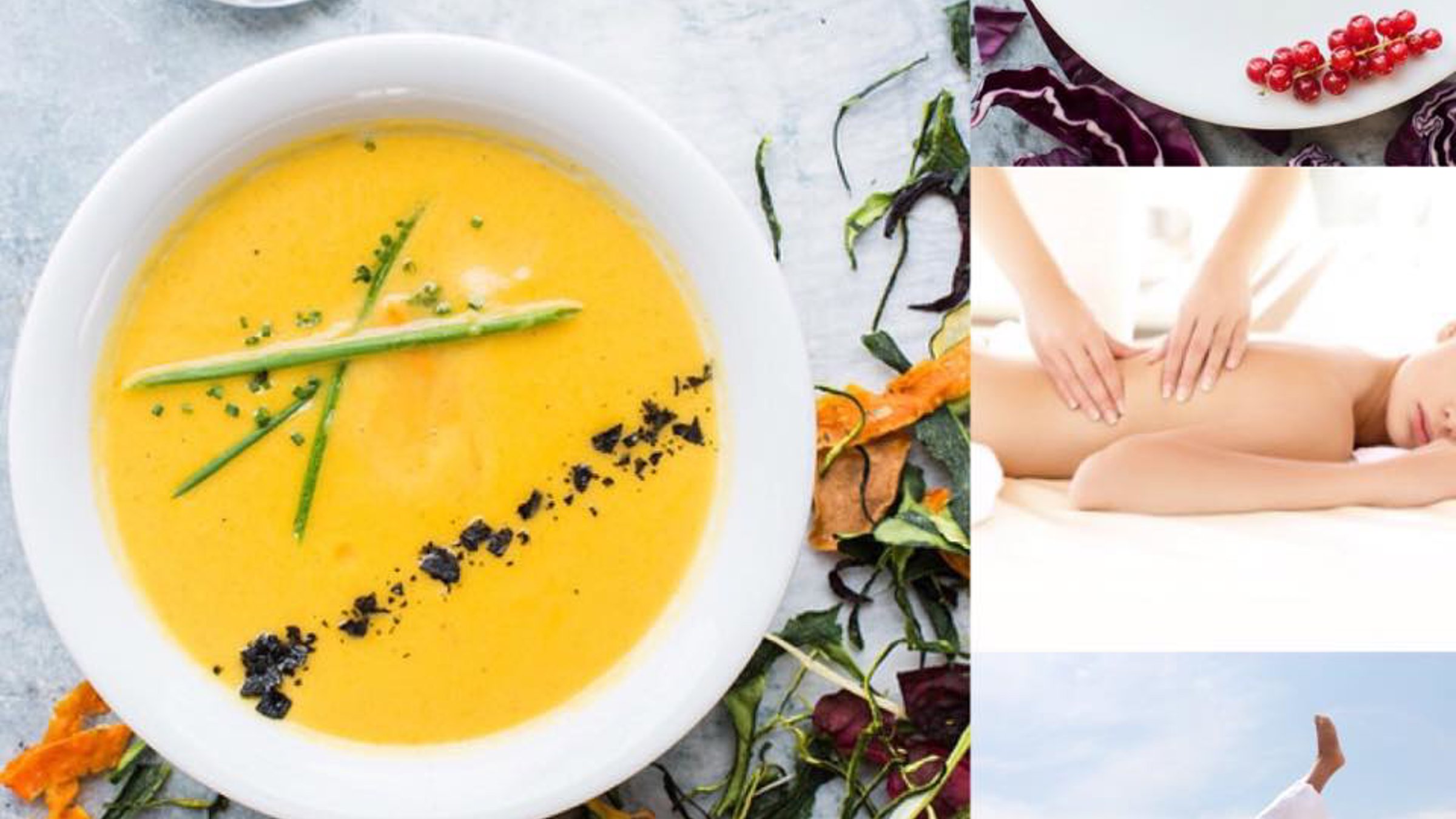 What is a typical day like for you in the high season vs. the low season?
In high season our day starts quiet early, at 8h morning latest. Our trainers and therapists are already on the way to villas and boats, as clients like to be finished with health and wellbeing programs till midday, so they have time to enjoy the beach or seaside programs. Usually the morning and evening times after the beach and before dinner are very busy and highly demanded, too. Many clients already book weeks in advance to make sure they needs are taken care of.
In low season I enjoy Ibiza wellness offers such as pilates and yoga retreats in different venues, having my juice or raw food breakfast at healthy restaurants.
Can you tell us a few of your favourite spots on the island, for food,drink, shopping relaxing?
I like Passion Cafe or Wild Beets for healthy food and drinks for breakfast and lunch. Fish Restaurants such es Sa Caletta or Sushi at Harbour Club. Shopping in Ibiza's small streets for individuals.
What do you do to stay healthy?
Living healthy is a big part of my life. I do my daily workouts, mostly early in the morning starting around 7 am with one hour condition training such as cycling or running. Parallel I'm practicing yoga and pilates. We have cold-pressed juices every morning in the house to start the day off right. For my relaxation I do every week a 90 minutes massage such as deep tissue with the Ibiza Balance Team. Once a month I receive a ®, Vitamindrip®  for the immune system and HydraFacial for a healthy looking skin.