Ibiza is certainly not a one trick pony, and has recently shed its purely hedonistic layer to reveal that it is a truly multi-faceted outfit. 
A place that is great for families, on the leading edge of health and wellness, and a natural choice for newlyweds and their gaggles of friends alike.
Ibiza offers something for everyone, and it is this mix of luxury abundance, bohemian spirit, and stunning architecture from North to South that draws international residents with varying backgrounds and for varying reasons.
Danish born luxury shoe designer, resident, animal lover, and photographer Camilla Skovgaard is the perfect embodiment of this Ibiza spirit. With a background in luxury goods and a previous life in Paris and Dubai she wanted a change that would bring her closer to nature and a place to breath. Since we cater to all kinds of guests, including those who are in search of the "other" side of Ibiza, we knew Camilla would be the perfect person to discuss the natural, spiritual and beautiful aspects of the island.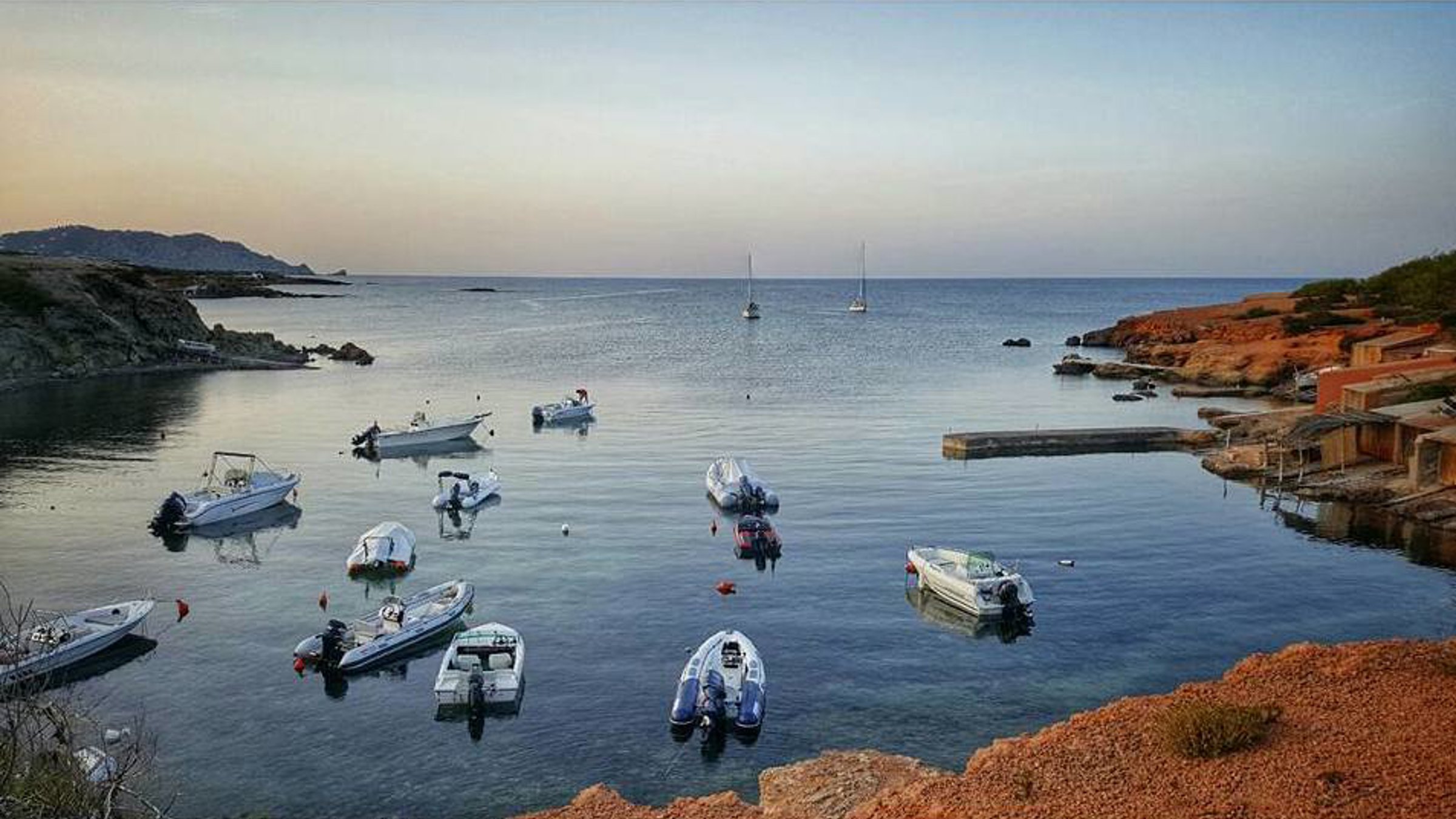 "I wanted to rediscover that there is a big natural world out there besides a never ending stream of goods and 'fashion' " 
Tell us a little bit about yourself, your life in fashion and design…
Born in Denmark. I started out in clothing in Paris and, soon afterwards, designing robes in Dubai for the Gulf Arab Royalty and wealthy women in the 1990s, where I stayed for 7 years. I then attended the Royal College of Art in London, specialising in footwear, and started my own eponymous label 'Camilla Skovgaard' which grew to 180 stockists and 37 countries. The shoes seemed to have a natural knack for attracting celebrities. After seven very hard working years I needed a change, and to be still.
What brought you to Ibiza?
Yoga and wishing for nature and freedom for my Boxer dog and myself. I lived with my French Yoga teacher the first 10 months. Now we live in a 300 year old finca in the countryside – no heating, just 2 fireplaces for winter. I love the authentic back-to-basics feel of it. Since coming to Ibiza we added 2 Podenco Ibicenco girls (Ibiza hounds) and a cat.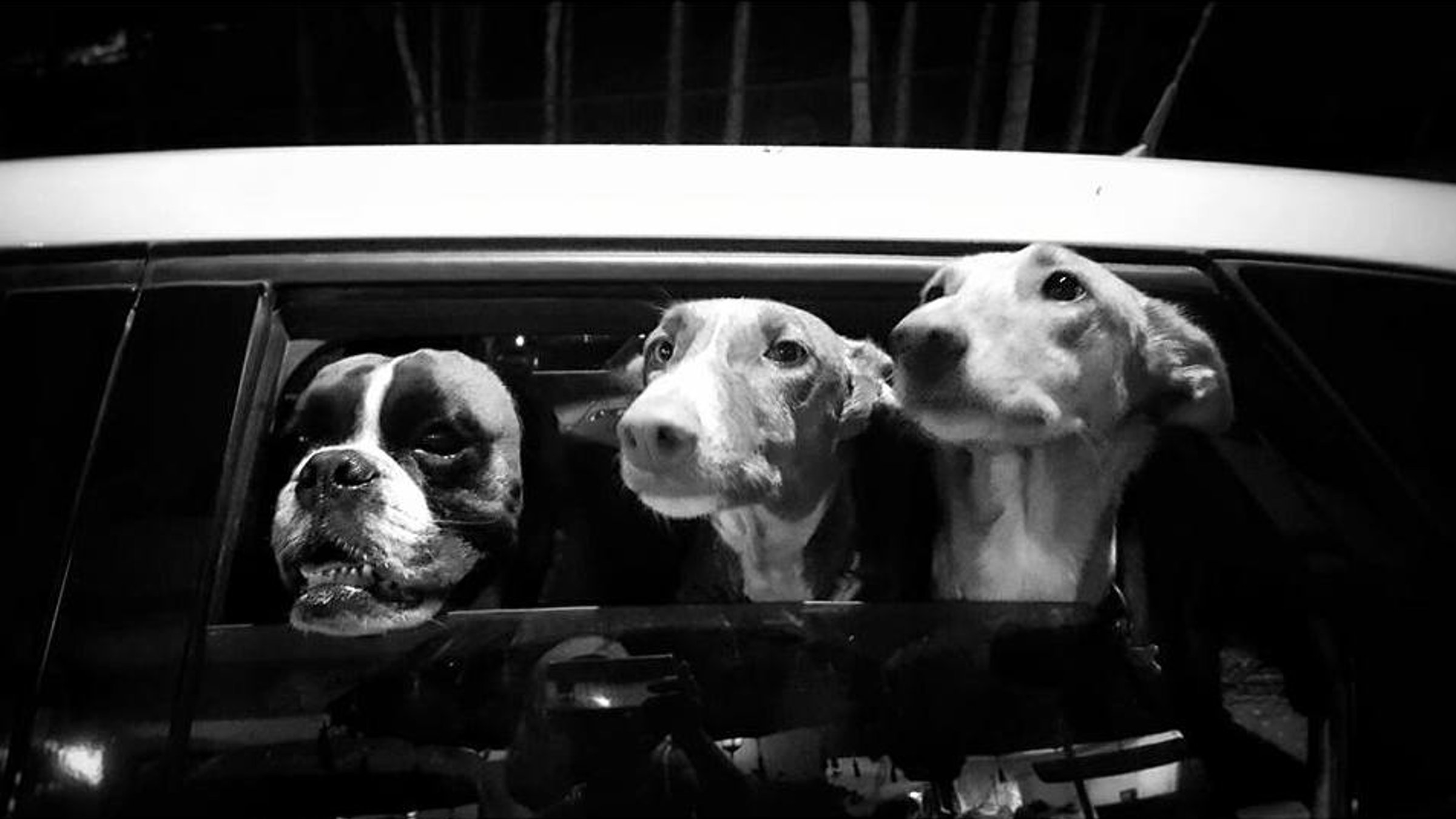 When did you start your journey in photography?
In the past year it happened organically while walking the dogs. One of those wonderful things that just happens when you make enough space in life. We come across many stunning scenes and shades of lights in the woods, mountains, and by the sea throughout the year on the island. I would love to photograph the shelter dogs here to help aid their potential adoptions – it would show them from their better sides.
Why do you like to hike and how often do you hike? Where are your favourite trails in Ibiza?
I love it. It's become my sanity. My church you could say. We hike daily, I have to with 3 big dogs or it gets crazy. It's also our way of bonding and doing things together. I love the interaction with the girls, to see and feel their joy and wellness. They keep me healthy too. I love the woods in San Carlos, San Joan; the Serra Grossa Mountains, Cala Aubarca on west side; Portinax coastal trail; Moon Beach trek up in Benirras; and Punta Xarraco – a short but beautiful hike.
Can you describe the spirit of Ibiza?
There's a distinct look and image to Ibiza. A curious mix with the very wealthy on one side and the hippies not too far away, with a life goal to live in a cave. The island has these two opposite approaches to life and what happiness and success means is very individual. Ibiza also has a green heart; it is eco-conscious and has the spirit of an artisan. Many creatives live and hand make their goods here, from leather goods, to jewellery, to artisan beers and skincare products. It's also very wellness oriented – lots of luxury villas for yoga retreats and vegan raw food retreats. I would like to point out the beautiful Morna Retreats Ibiza. Ibiza is a great place to be. I really do still pinch myself at times – that I'm living the life many people go on holiday for. I'm astutely aware and grateful for it.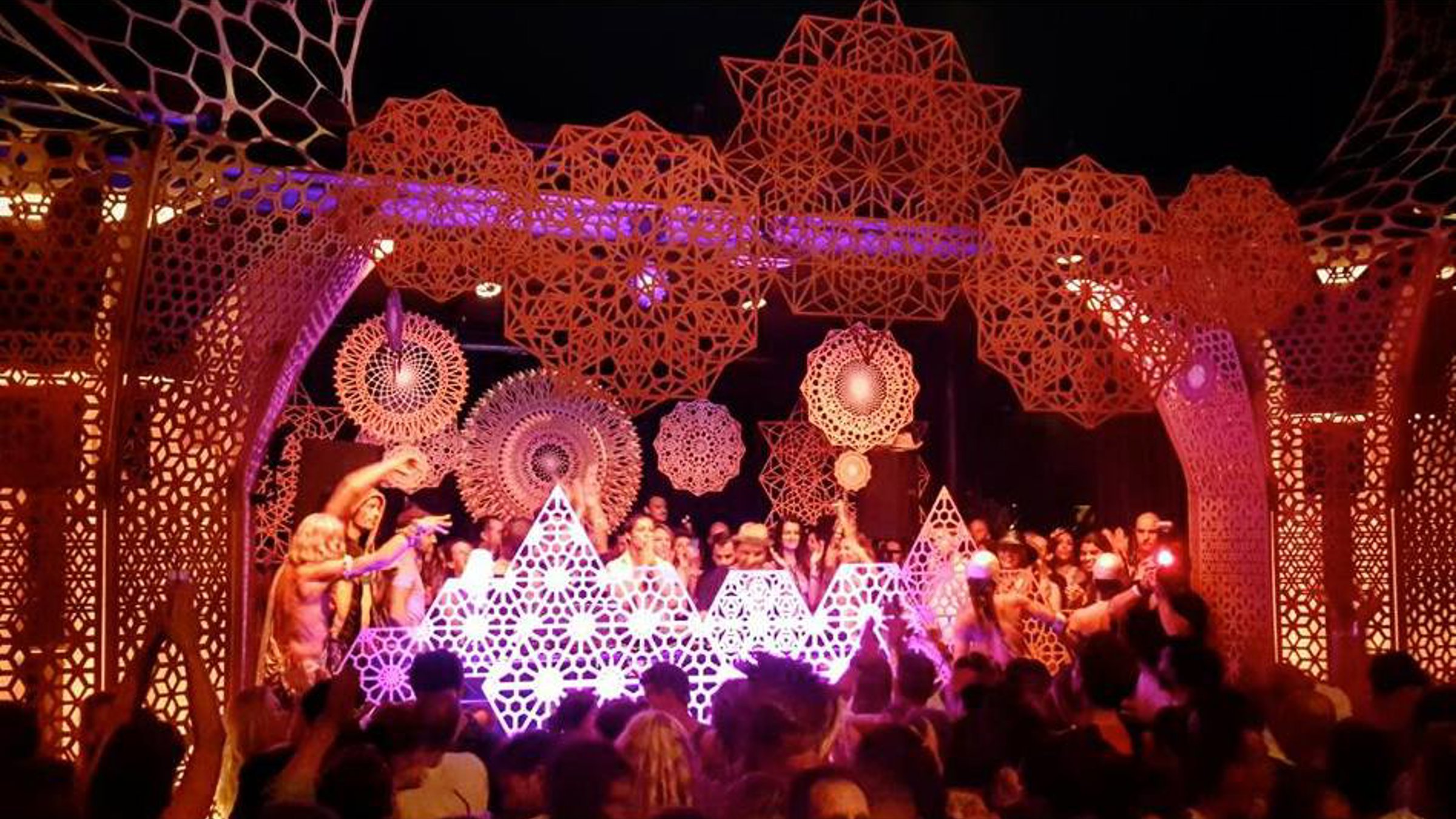 "Ibiza is local in execution and universal in mind." 
What are your favourite restaurants, beach clubs and special places on the island? 
Each summer something new opens but Amante, Bambuddha, LaOliva, LaBodega Tapas are safe bets for a great time out. I love Can Curreu for a more mature dining feel in the winter with their fireplace on. For a great deal, Ke Ka in town offers a 3 course lunch menu for €15. Woomoon Wednesday parties launched this summer in Cova Santa.
Where would you urge a newcomer to Ibiza to go and explore?
There's no one way to discover Ibiza. The island has much to offer. Perhaps it's best to start with the heart of Eivissa/Dalt Vila old town. Walk the little stone streets and get lost in the alleys. Go up and see the canons at top, get an overview of the harbour. Once you've got a sense of the town, ease out to the coastal spots and take walks in the countryside. Don't make too many plans, just let things happen. Ibiza always surprises!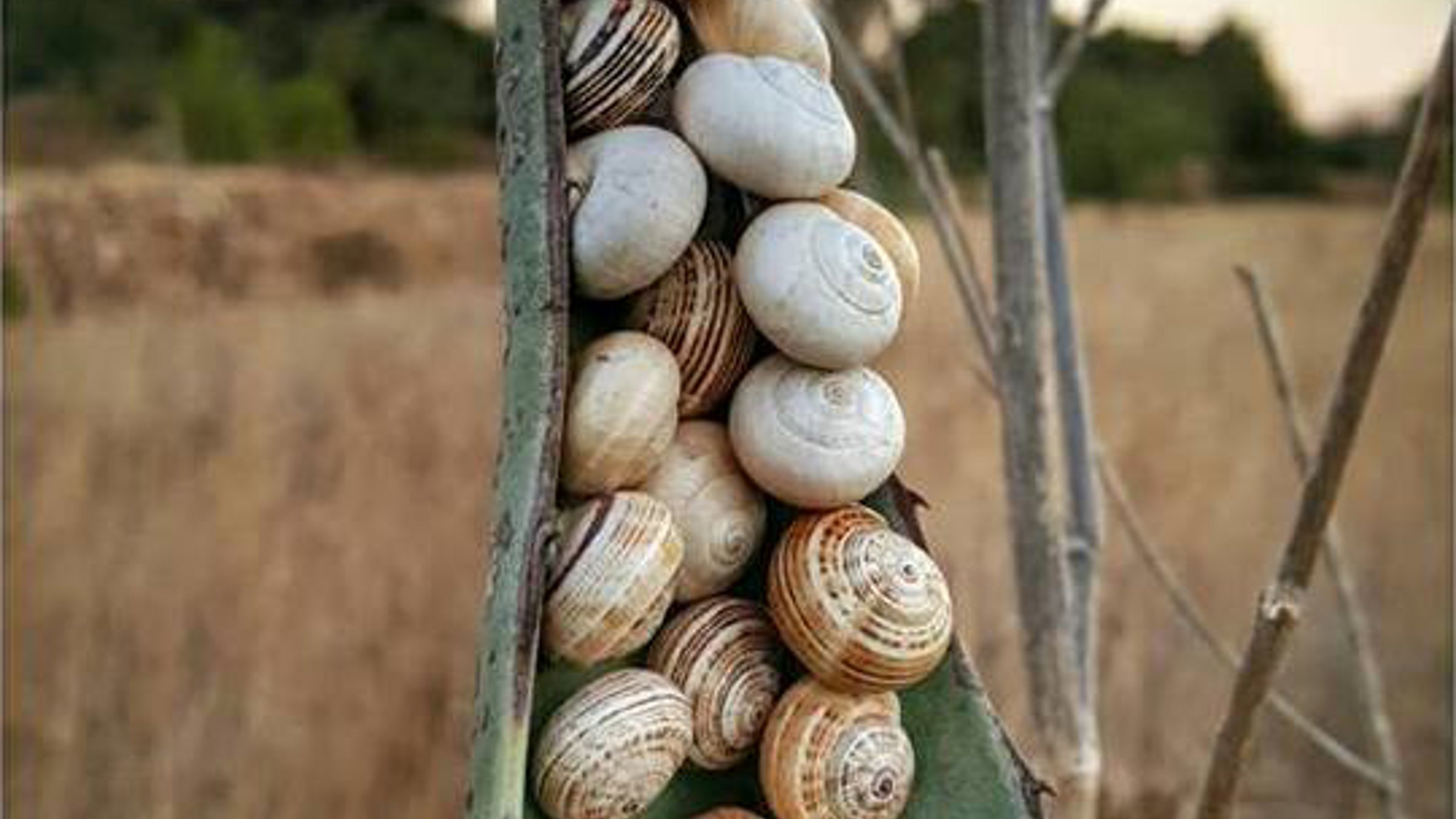 "Don't make too many plans, just let things happen. Ibiza always surprises!"
You are very active and healthy! Where do you go swimming?
There's a great secluded beach, albeit all stones but oh such a great sea – a 2km trek from the road called S'Aigua Dolca. Northeast. For easy access and drinks nearby, I like Aigues Blanches and Benirras.
What does health and happiness mean to you and how does Ibiza fit in?
To me it means a life where 'time' is the biggest currency. And set in nature. Things are slower and more laid back on an island. I breathe and walk the earth of Ibiza and feel its changes through the seasons, from dry to super green. The ebb and flow of people, the opening and closing of places. It's a nice contrast to the year – summer and winter. The balance. My dogs too – perhaps especially the 2 Podenco Ibicencos, the bread came to the island with the Phoenicians from Egypt. You must live in nature with this breed; you need to walk them, and people often warn against them. They go roaming, which has taught me patience, but they come back. Happiness is to see them happily trotting back to me after a beautiful walk. Sighs of contentment. They are my heart and Ibiza and the nature is the foundation. The old house is the sanctuary. Those 4 things tie up together and co-relate.
Where do you go shopping?
Coming from Dubai and London I wanted LESS shopping, but I still shop but less frequently and at very different prices. Las Dalias is great for unique pieces. '07800' shop in Eivissa. Can Katz in Cala Llonga is a newer, charming little shop. For homewares Sargantana, Magazin, and Lotus. I also love the newly-arrived clothing label on the island called Caravana Tulum; they have a tent at the new Woomoon party.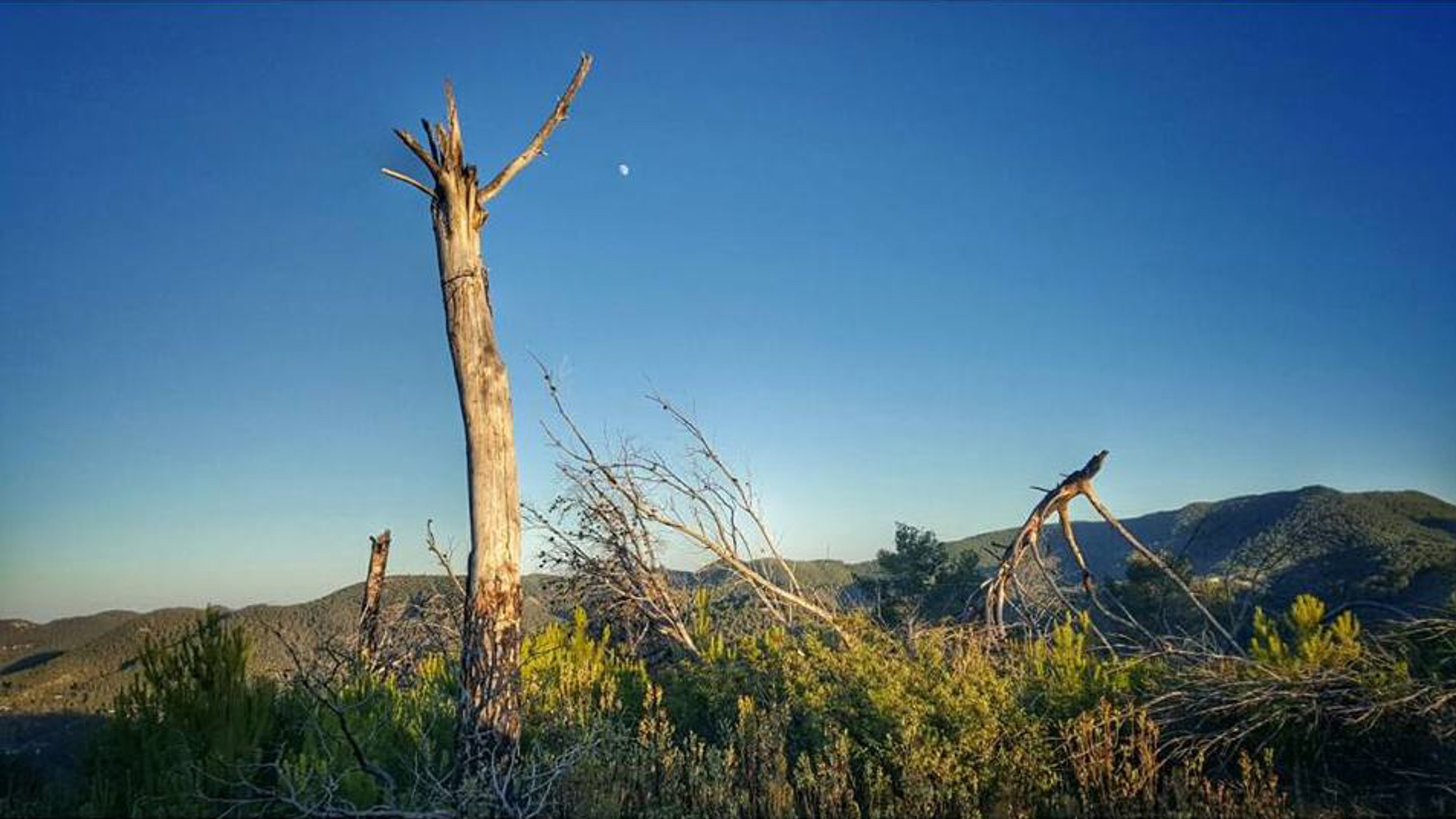 What is next for you? 
I am considering creating a new product after a 2-3 year hiatus. Made in Spain, focusing on one product, and also in no animal skins.
How would you spend your perfect day off?
I would begin with an early morning walk with the dogs down in the fields. Morning coffee and freshly baked croissant, either in the garden or up in local village café, Girasol. Dash around with a friend and catch up and do errands, ideally with dogs tagging cheerfully along. Beach and swim, then a super cool hike early evening with the dogs and then out for drinks and a cosy dinner.