It doesn't get more luxurious than your own private chef, and at Dynamic Lives fabulous chefs are in our arsenal of people to provide the best experience for our guests.
No request is too big or small when it comes to creating the amazing meals that will be shared amongst family and friends, making important memories on holiday. Here we speak to personal chef Matt Hatton from Wild Thymes Ibiza about his journey in food and his time in Ibiza.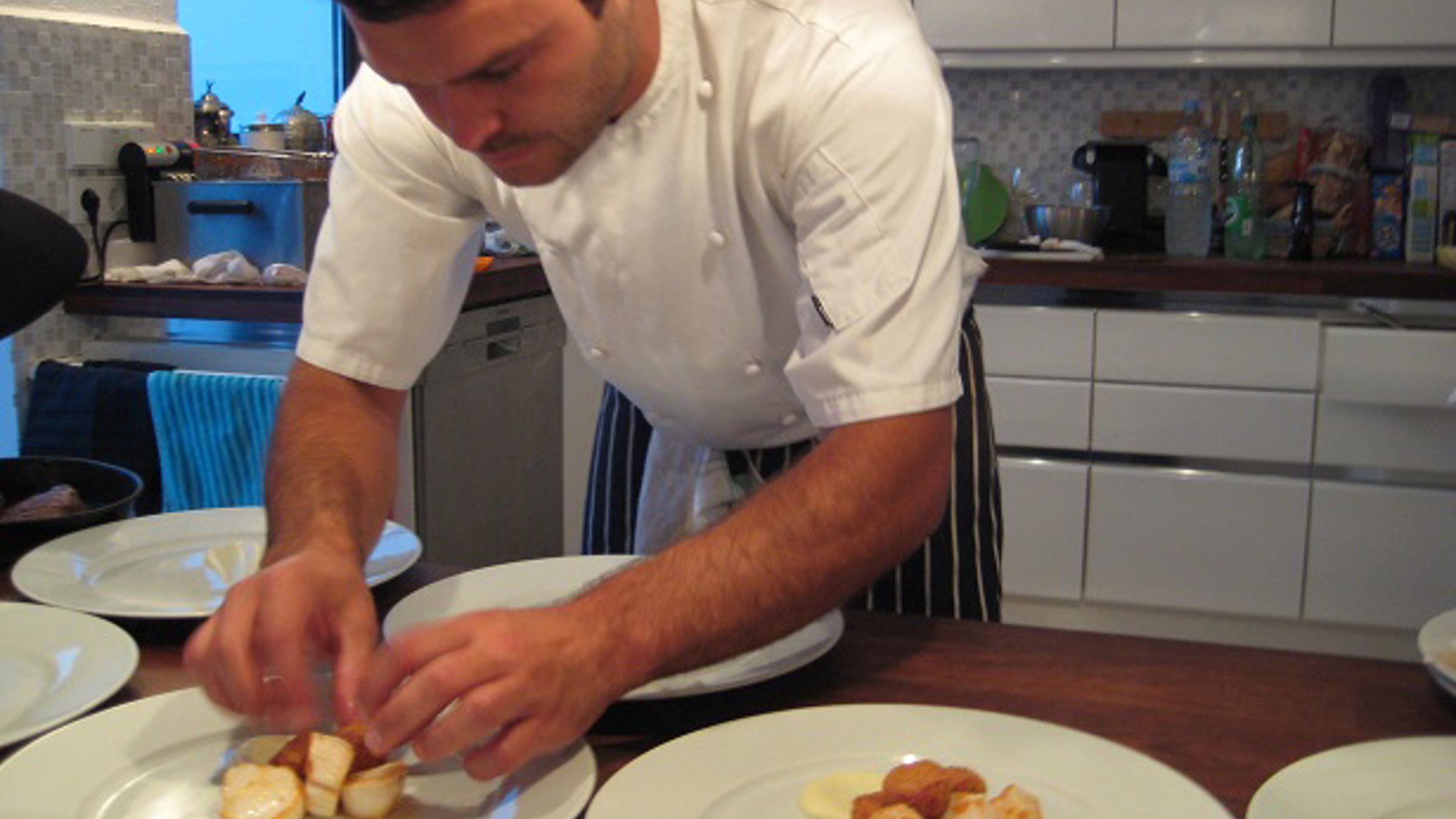 1. What is your connection to Dynamic Lives?
Back in 2011 I obtained George Burdon's phone number as a contact for potential work – I did a tasting for him and some of his close friends at Can Jordi, and I've been working for Dynamic Lives ever since.
2. Where are you from and how did you arrive in Ibiza?
I am from Sheffield, south Yorkshire. After traveling for a number of years around the world I came to visit a friend in the Spring of 2007. I had no intention of staying more than a few days….I am still here.
3. Tell us a bit about your journey into the culinary world and Wild Thymes?
After studying in Leeds I booked a flight to Melbourne, Australia. I believe that the first few kitchens that you work in have a massive influence on the kind of chef you are going to be, and the first few chefs you work for set you on a path. I was lucky – the city, the restaurant, the chef: set me on the right path – the path of the right way to do things.
In terms of Wild Thymes, after working in Ibiza for 4 years, and after a particularly tough summer in a kitchen, I found out Wild Thymes was up for grabs, and thought it would be a great opportunity to carry on doing what I love: grow a business, and have a different experience of working as a chef in Ibiza.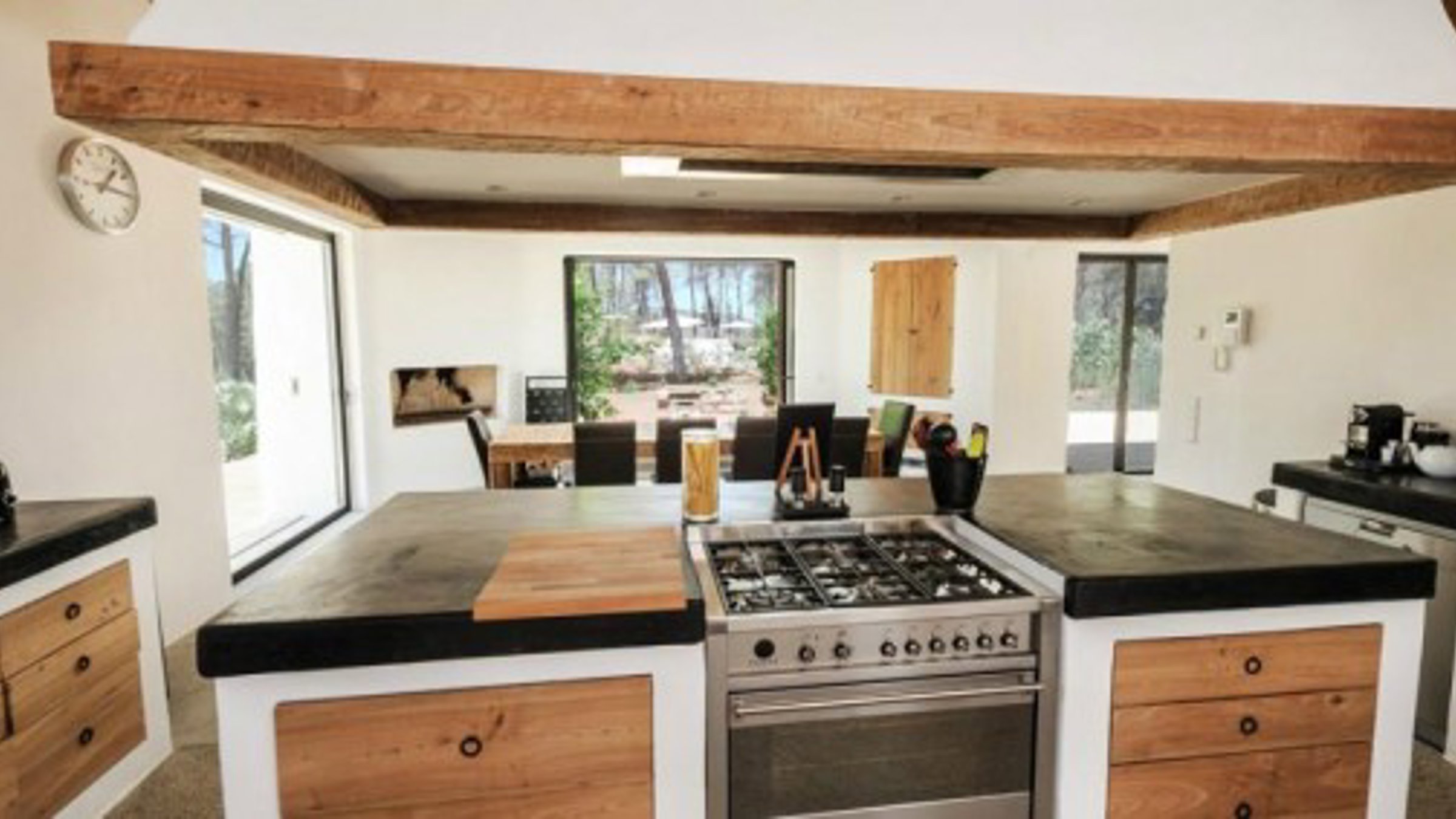 4. Naturally we need to ask what your fav beach bars and island restaurants are? What would you recommend checking out? 
Cala Nova – the Chiringuito at the far end of the beach! If you are looking at the sea, it's on your left: take a table up in the trees, order sardines chips and salad for €9. You definitely won't find any 'A' listers here. Its simplicity is its charm. I also recently discovered Pastis in Ibiza Town behind Plaza del Parc – amazing French cuisine and reassuringly expensive.
5. What is your absolute favourite dining experience world wide?
Two ends of the spectrum here: after a 40km trek in Northern Thailand we stopped for the night in a small village in a valley. It was freezing cold and our host cooked a curry, and we ate by firelight: It is still the best thing I have ever tasted. The other end of the spectrum: 3 Michelin starred La Pergola in Rome. It was a warm Spring night, I was on the top floor of the Hotel Cavalieri, overlooking the Vatican, and it was absolutely flawless, and a complete and absolute eyeopener into the Michelin star world.
6. How would you describe your cooking style?
I would describe my cooking style as Modern and Fresh. I love big flavours but with a light touch.
7. What are the pros and cons of being a private chef?
Pros: I get to manage my own work, working in variety of different situations with different people, working in amazing villas, being face-to-face with a whole range of people from families to celebrities and sportsmen. Being face to face with the client has completely evolved me as a chef. It's something you never experience when you are in a kitchen behind a door and of course the creative freedom to design my own menus for the client showcasing my skills and talents is a huge pro.
8. What are you looking forward to for the 2016 season?
This year is a significant year for me in that this is the first time that I have needed to introduce another chef into my team due to the amount of demand I have had. I have been waiting to find the right chef to come along to bring the Wild Thymes experience to more clients and I am so happy to say that this year my good friend and colleague Joe Thomas is going to be standing alongside me as of this season.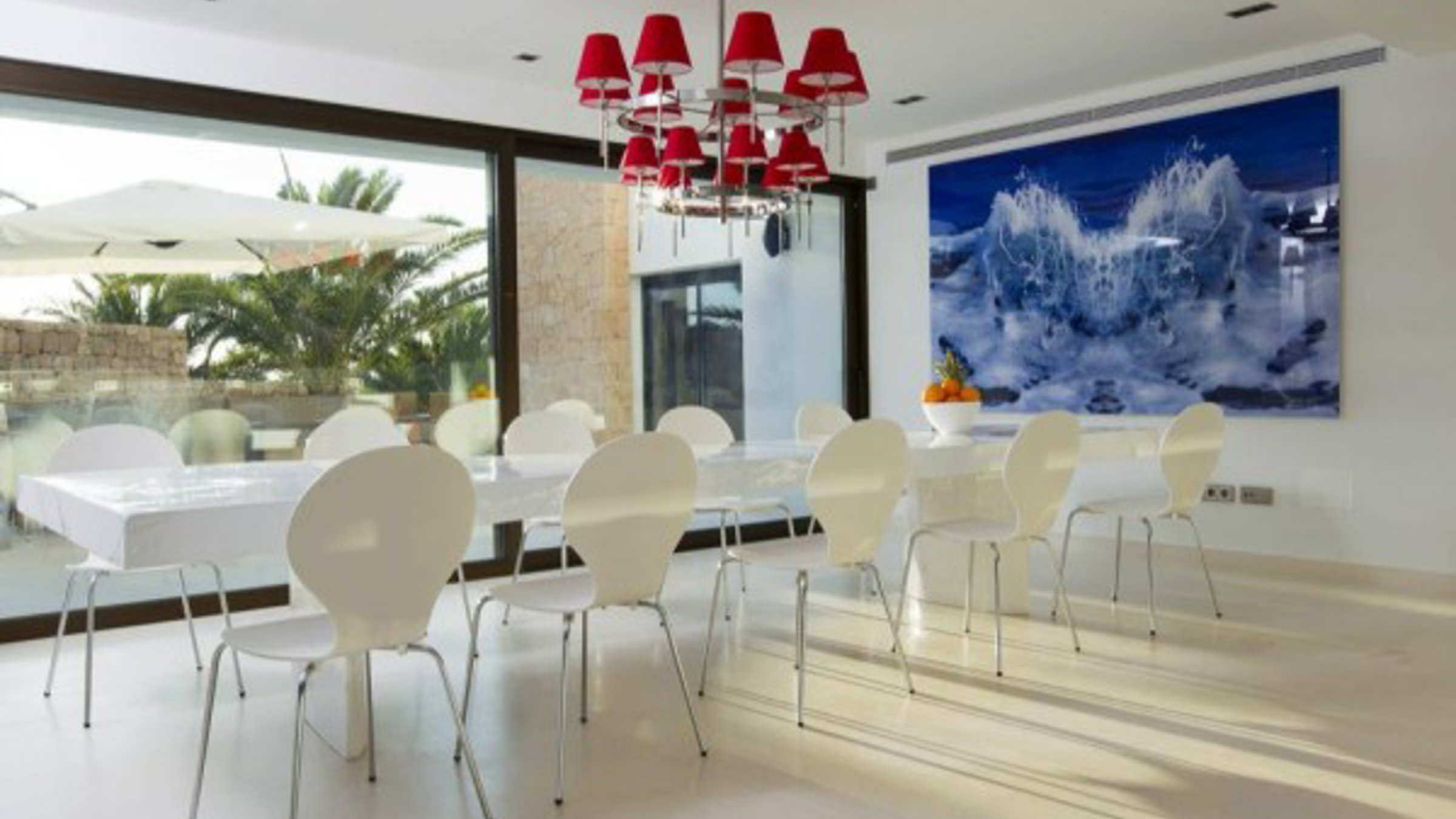 9. Are there are any new trends in food you could tell us about? And is there one trend you would just like to see fade away?
The food trends in the restaurant industry are different to the food trends required by the average client of a private chef in Ibiza. So, in Ibiza terms, I have noticed a massive sway towards raw/ vegan/ vegetarian : the healthy lifestyle. This is the majority of my requests now and my cooking has evolved as a result. With regards to the restaurant trend, I particularly like how fermentation has been re-introduced as a high-end method: it gives a completely different range of flavour that hasn't been utilised fully in our generation before in fine dining.
A food item I'd like to see kick the bucket… egg white omelettes!!!
10.What is your day like in the high season?
Get ready for the truth: it takes more that a couple of hours to 'knock up a meal'!
If I am doing breakfast and dinner, for example, it goes something like this: (first of all you have to realise that there is no one shop in Ibiza that will sell everything that I need)
Get up at 6am to leave my house by 6.30am to get to the market at 7am for the best fruit and veg and then stop by the farm shop for fresh pastries and bread as these are the only suppliers open at this time. Arrive at my clients villa by 8am to set up and prepare breakfast to serve by 9am. Cook, serve and clean up, leaving around 12 noon. Prep my list of ingredients for the evening meal which will require a visit to 3 different specialist suppliers around the island and try to get to each one before they close for the afternoon at 2pm, frantically phoning through my orders as I go. Get to my supplier to find that they don't have the ingredient that I want so I have to improvise a different dish on the spot in line with my clients tastes. Spend the 'siesta' hours preparing the evening meal. Drive back to the villa to start prep around 5pm for a 9pm service. Cook and serve 3 courses, maybe share a glass of wine with my clients (if they really enjoyed dinner!) then clear up and leave around 12 midnight to arrive home to bed at 1am. Set my alarm.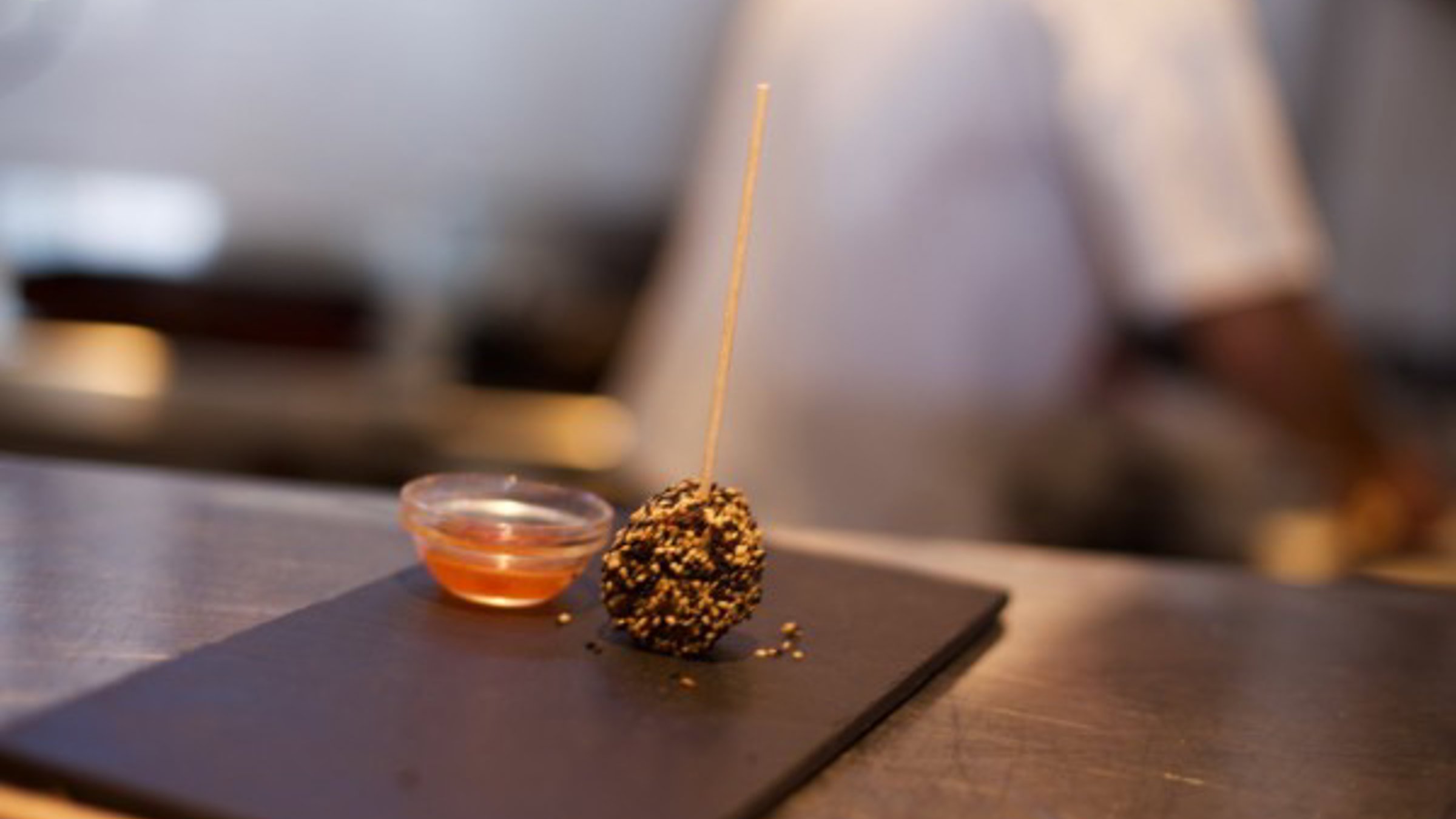 11. Where can we find you winding down?
Easy. At home with my Fiance and two children, sat outside our campo house having a bbq – a rarity in the Summer.
12. Can you share a recipe with us to try?
You don't need a recipe – buy something you like the look of, or are interested in, go with it, experiment, eat it and go from there.
13. And lastly, can you tell us anything about the high end clientele, expectations ad wild requests!? 
I am pretty sure that there's some sort of confidentially agreement between a Private chef and his client – so I'm not willing to divulge everything – but I'll tell you that I've seen it all. What I can tell you is that some of my most affluent and notable clients have asked me for chicken nuggets or burgers.