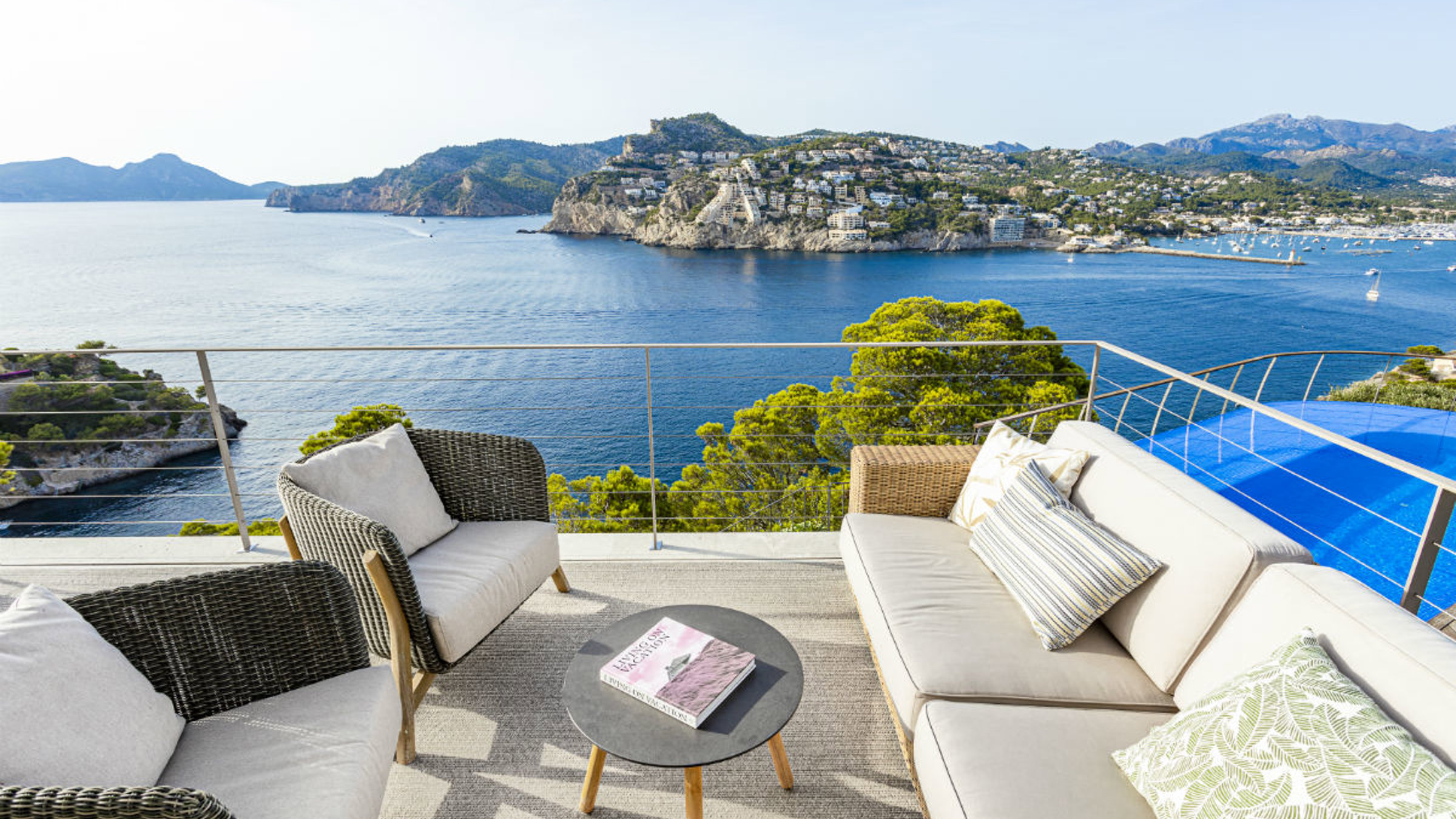 Collections
Mallorca Villas With Pool
Spend a relaxing holiday by the pool in one of our luxury Mallorca villas — whether you're a family looking for somewhere to take the kids, or a couple looking for a romantic getaway, we will be able to create the perfect, bespoke experience for you. We have a range of villas across Mallorca suited to a range of budgets and party sizes, so get in touch and let us do the hard work.
Enjoy a getaway like no other at one of our luxury rentals villas in Mallorca
No matter if your ideal holiday rental has an infinity pool where you can watch the sun setting, or a larger pool to keep the kids entertained during the day, we have the villa for you. With spectacular views, unbeatable locations and impressive swimming pools, our exquisite selection of luxury villas in Mallorca are second to none. Ranging from Finca Solas, a large family home surrounded by the olive groves of Sòller, to Villa Roe, an impressive modern villa with views over the Cala Serena bay, the team at Dynamic Lives can help find exactly the holiday villa you are looking for.
While Mallorca is known for its blissful climate and beautiful beaches, there is so much more to love about this Mediterranean island; from the vibrant city of Palma de Mallorca to the Alcùdia Peninsula, there is something for everyone here. Spend your holiday soaking in the authentic Balearic culture at the Santuari de Sant Salvador, relaxing on the sandy beaches of Es Calo del Moro or partying the night away at the iconic Tito's nightclub; whatever your ideal holiday is, you'll find plenty to do on this picturesque island.
If you are searching for a luxury, one-of-a-kind holiday, the team at Dynamic Lives will work with you to create the Mallorca trip of your dreams. From our impressive portfolio of stunning properties on the island to our five-star concierge service and bespoke itineraries, we will be on hand the whole time to make sure your holiday is everything you dreamed of, and so much more. Make an enquiry today and get the ball rolling on your ideal getaway to Mallorca.